What to expect at a Park Walk
Thursday 12 October, 2023
Do you enjoy going out in nature, and want to be amongst like-minded people? After recently experiencing a Park Walk for the very first time, I couldn't believe I hadn't been to one before.

But first, do you know what a Park Walk is? Park Walks are free, guided walks with trained Parks Victoria volunteers. Park Walks are delivered across 13 parks and have a variety of themes – fitness, mindfulness, history, and even birdwatching. And they all have one thing in common, connecting people to nature.

I was motivated to attend a Park Walk event after hearing about the STEPtember event, a month-long challenge for people to move together for Cerebral Palsy, aiming to reach 10,000 steps each day! It might sound like a lot, but not when you're walking through beautiful national parks across the state. Despite this being the first time participating in a Park Walk, I was pleased to hear that they run throughout the entire year, so you can keep up that step count.

Firstly, I had a look at the list of parks and chose one which was relatively close to drive to. Lysterfield Park is a rugged bushland park, only a 45-minute drive from Melbourne, surrounded by the south-east suburbs of Lysterfield, Narre Warren and Belgrave.

On the day, I wore my runners, sunscreen, cap and brought my water bottle to make sure I was ready and safe for the walk ahead. Walks vary in length and difficulty so there will be a walk to suit everyone. I made my way down to the meeting point, where I was greeted by the seasoned volunteer and other enthusiastic walkers. The best thing about meeting other people on these walks is everyone is welcome.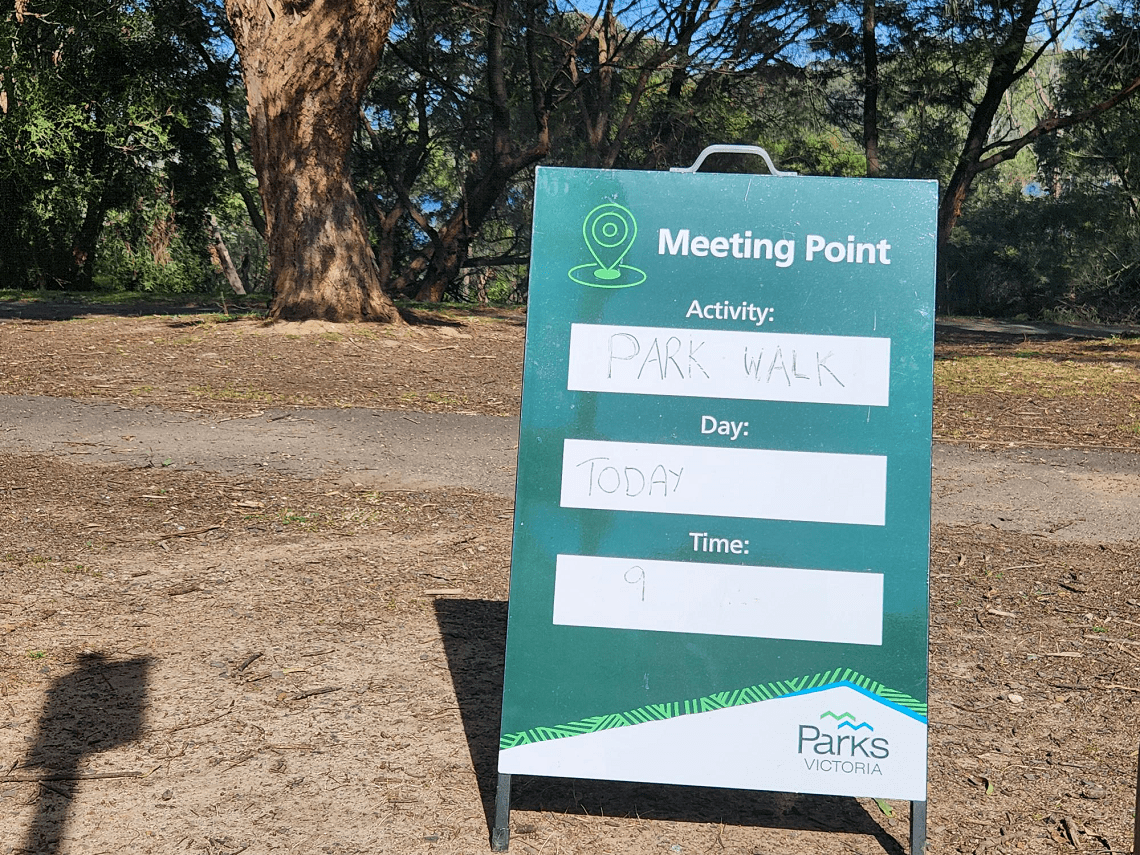 Top tip: arrive earlier so you can fit in some quiet time listening to the birds flying from treetops before chatting with others along the walk.

The walk started right on time, and I found myself speaking with a few people about the park itself and other small talk topics. But there was one thing we all had in common. We all loved being in nature.

At Lysterfield Park, you're spoilt for both green and blue spaces. In one direction you're looking out to the vast, clear Lysterfield Lake (which is very popular for recreational activities such as swimming, canoeing, kayaking and stand-up paddle boarding). And down the other side, you immerse yourself among rugged trails filled with various layers of grasses and trees. The great thing about having a variety of 13 parks to choose from is that you will be spoilt in exploring different nature settings.

Following around the Lake Circuit Trail, I found myself appreciating the new spring life right in front of my eyes. There was the mother duck waddling through the bushes with her tiny ducklings following closely behind. And a few hundred meters down the path, there were two relaxed kangaroos lying in a nicely shaded spot alongside the walking path. You needed to see it to believe it!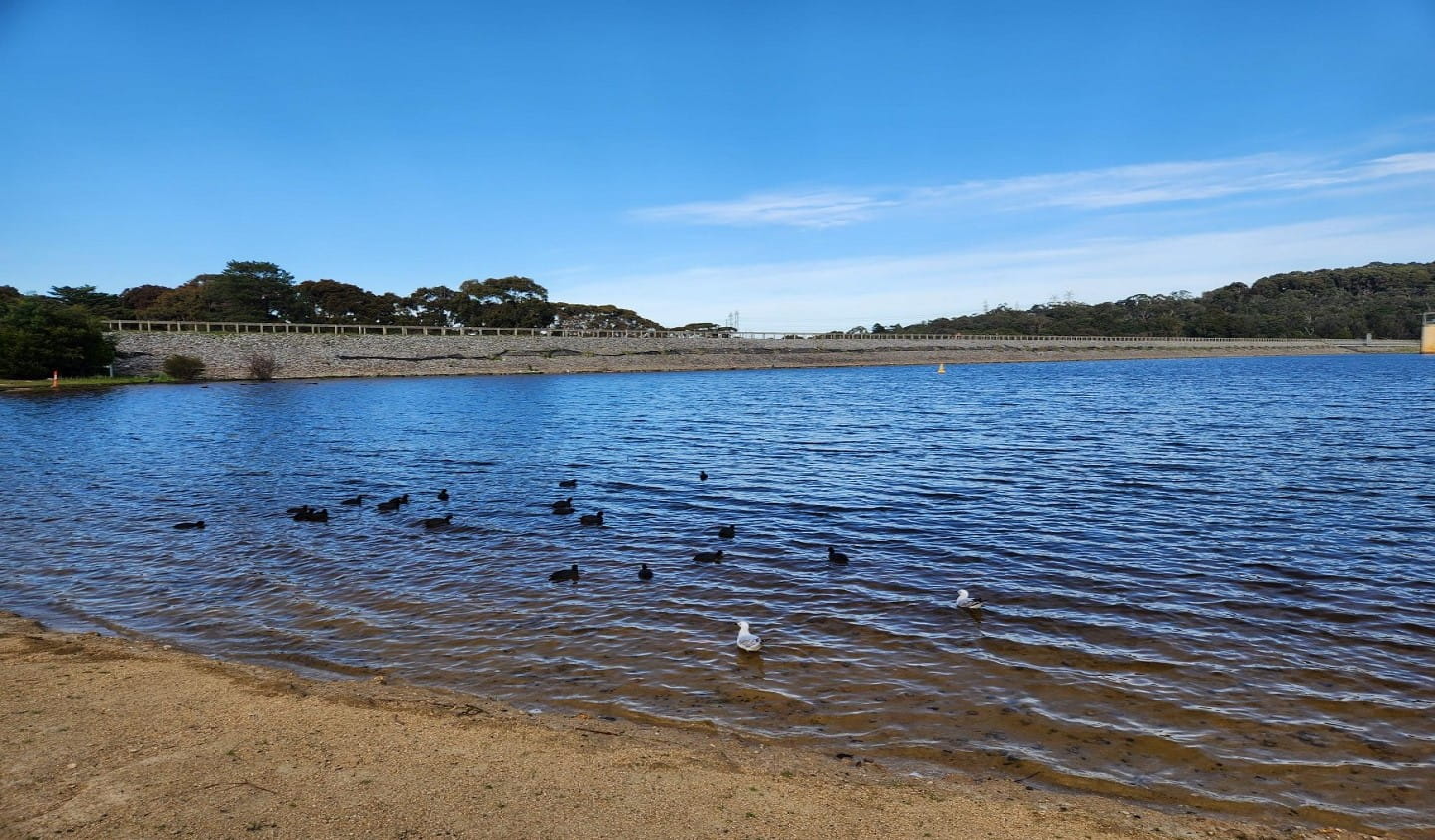 Lysterfield Lake near beach suitable for swimming.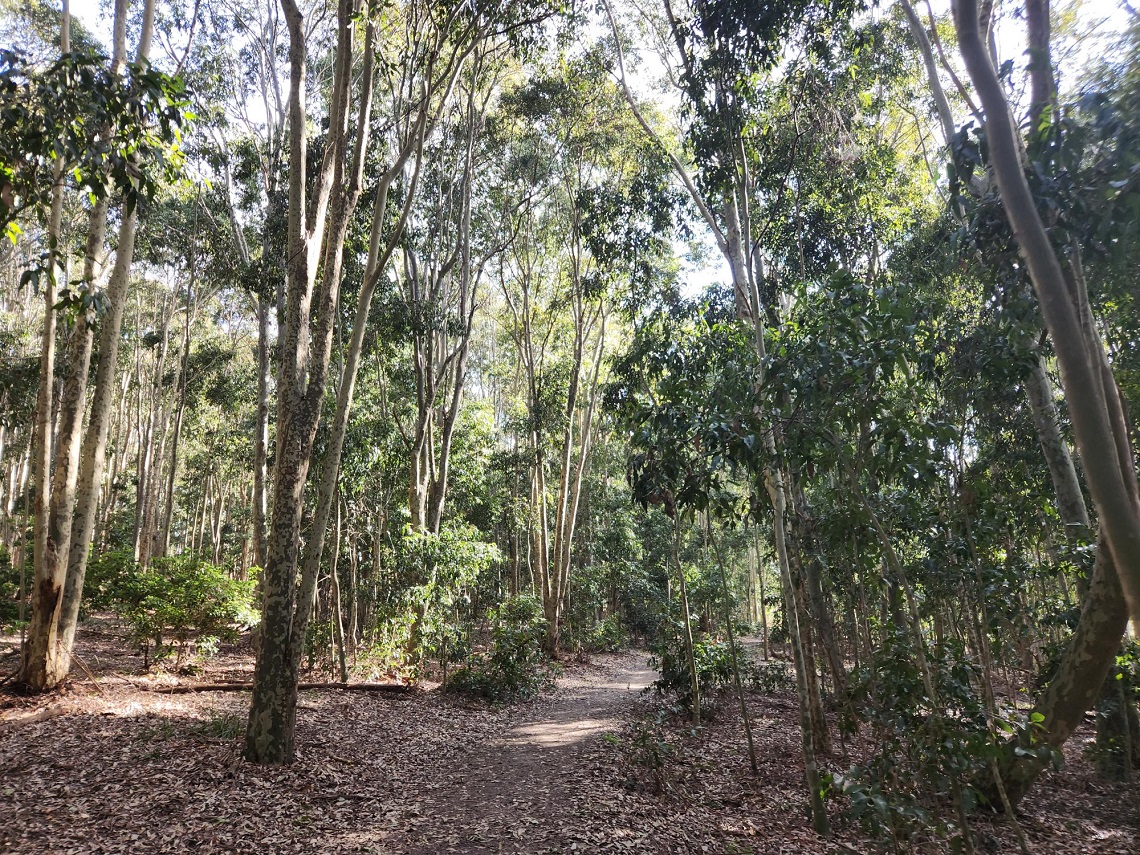 Lysterfield bush along Lake Circuit Trail.
I left the Park Walk feeling energised and happy. It was the boost of endorphins I needed on a beautiful sunny spring morning.

For a full list of Park Walk events, please follow this link. Registration is free but required.

Remember: Although I'd love to bring my nine-year-old fur-baby who dances to the sound of the spoken word 'walk', I know as a responsible dog owner that Lysterfield Park doesn't allow any dogs. We are fortunate enough to have the choice to attend the Dog Friendly Park Walk at Yarra Bend Park.

There are also lots of other parks you can consider if you do want to bring your canine companion. Check this guide to Victoria's dog-friendly walking trails.

Lysterfield Park is located on the traditional lands of the Bunurong People and the Wurundjeri People.

If you'd like to learn more about Park Walks and how you can participate, click here.
For more inspiration or exciting things to see and do in Victoria's parks and reserves, subscribe to our monthly Outdoor Inspiration e-newsletter.