Top places to escape the summer crowds
Wednesday 16 December, 2020
If you're looking to escape the crowds, enjoy the great outdoors and learn more about some of the most beautiful places in Victoria, then these places are a must-see this summer.
While you're travelling, be sure to experience everything Victoria has to offer by exploring nearby towns and attractions and support regional businesses.
This summer is different. Before you leave home, check the flood and storm affected park page for the latest information on park closures and for the latest conditions on the park page of the park you plan to visit.
Discover the ancient past at Budj Bim National Park
Have you ever wondered how Aboriginal people lived thousands of years ago? At Budj Bim National Park, part of a UNESCO listed cultural landscape, you can join a tour in and around the park to see the remnants of a sophisticated canal system created for eel harvesting, learn more about the Gunditjmara way of life and enjoy scenic walks. With camping, short walks and guided tours, it is the perfect place to enjoy the scenery and learn more about the geology of the area and how Aboriginal people lived here. The Crater Rim Walk (2.6km) is a 2-hour circuit walk around Lake Surprise, high up along the crater rim providing great views.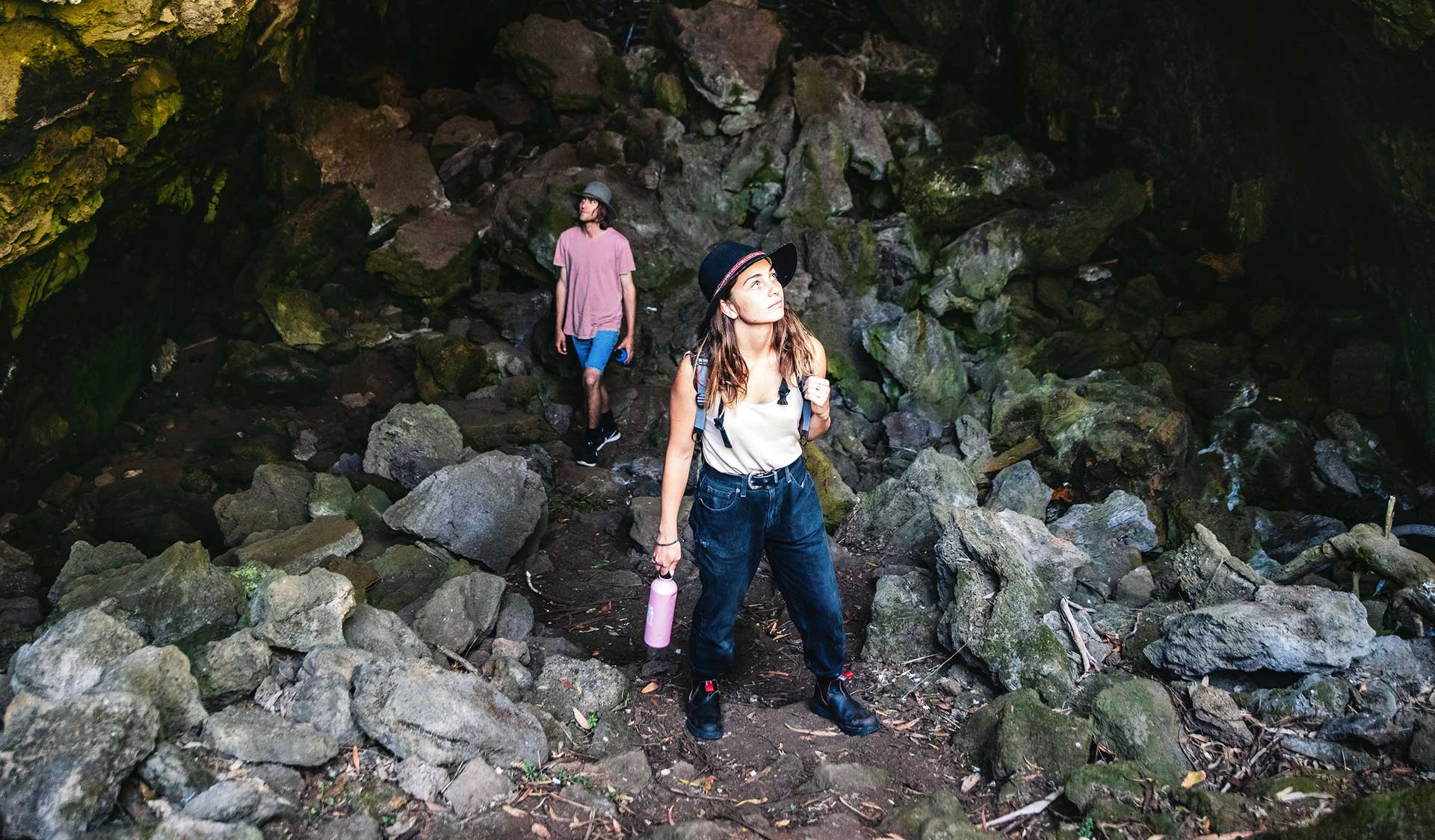 Take a summer wildflower hike at Bogong High Plains, Alpine National Park
When the flowers of spring have faded, the wildflowers in the Alpine National Park are just hitting their best. Take in vast swathes of flowers as you walk along a series of tracks on the Bogong High Plains near Falls Creek. Make it a short walk or pack a picnic and explore connecting tracks for a longer adventure. You can also see and learn more about traditional high-country huts along the way. Be sure to the bring your camera as it is a photographer's paradise. Make sure to read our tips for getting the best wildflower photos before you go.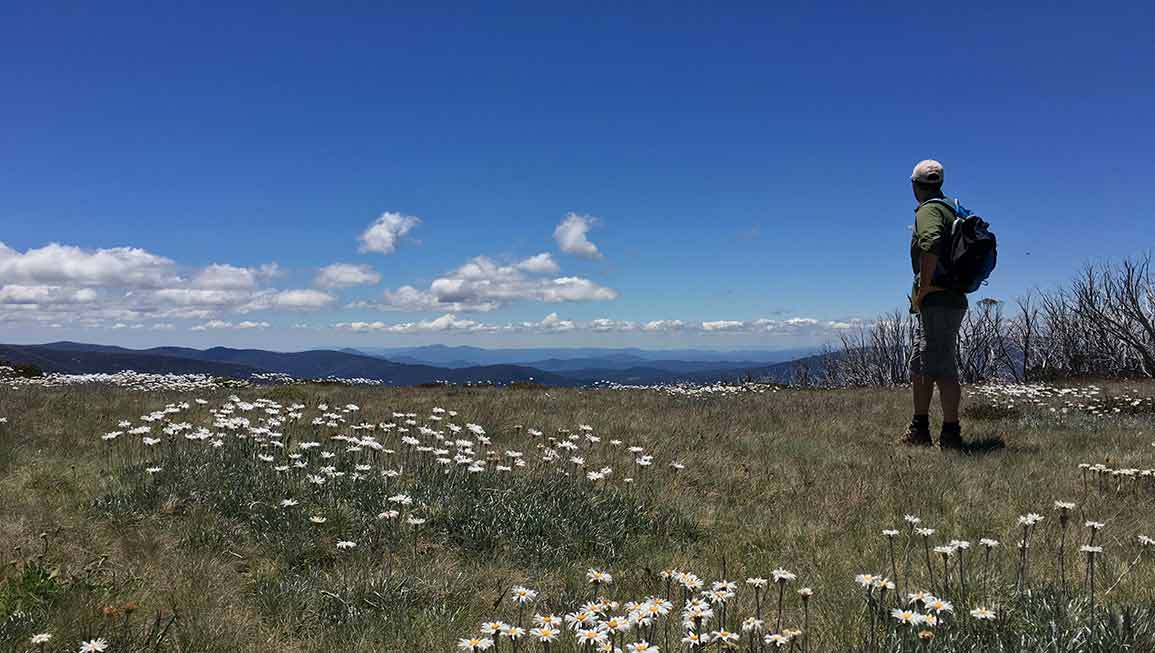 Walk through towering forests at Mirboo North Regional Park
Relax away from the crowds amongst the native forests typical of the South Gippsland region at Mirboo North Regional Park. Only four kilometres from the picturesque town of Mirboo North you'll find the Lyrebird Forest Walk. It's a quiet haven in the temperate forests of the Strzelecki Ranges, often forgotten between Wilsons Prom and the Australian Alps. Keep your eyes peeled for native birds and wildlife as you meander through the forest of towering Eucalypts and lush Coral Ferns.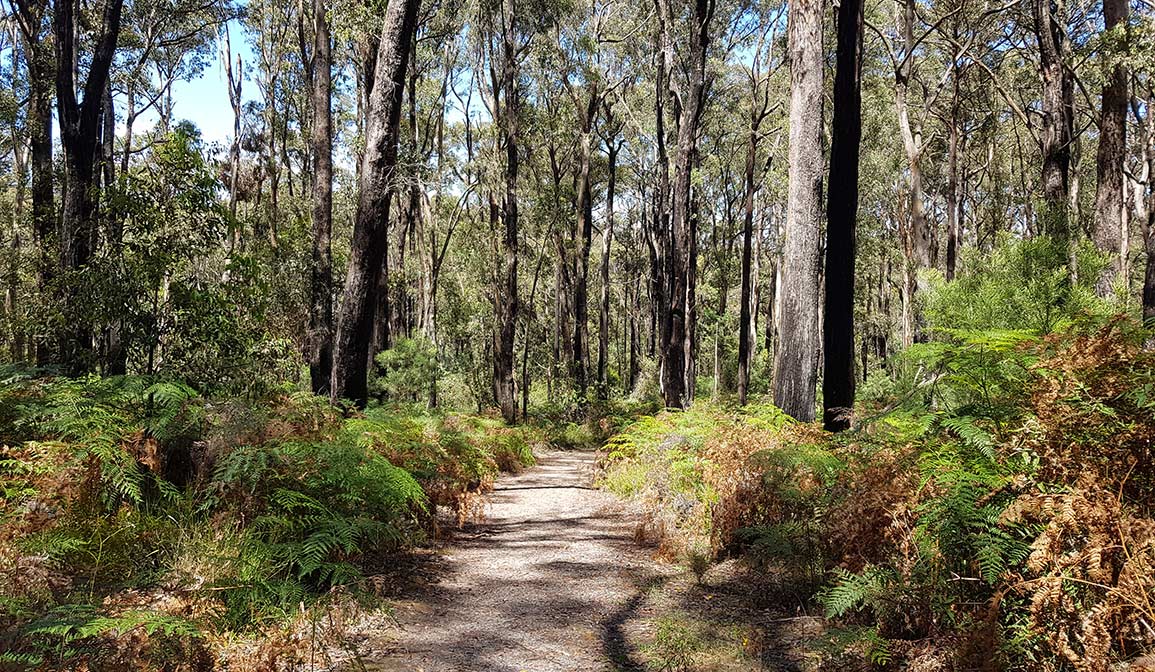 Explore the range and river in Warby-Ovens National Park
Whether its mountains or rivers you enjoy, this park will satisfy. Explore Warby-Ovens National Park on foot or bike, enjoying sweeping views over north east Victoria. Or head to the Ovens River for a secluded picnic, camping, swimming or fishing. A paddle down the Ovens, one of Victoria's few unregulated rivers, is a relaxing experience you won't forget in a hurry.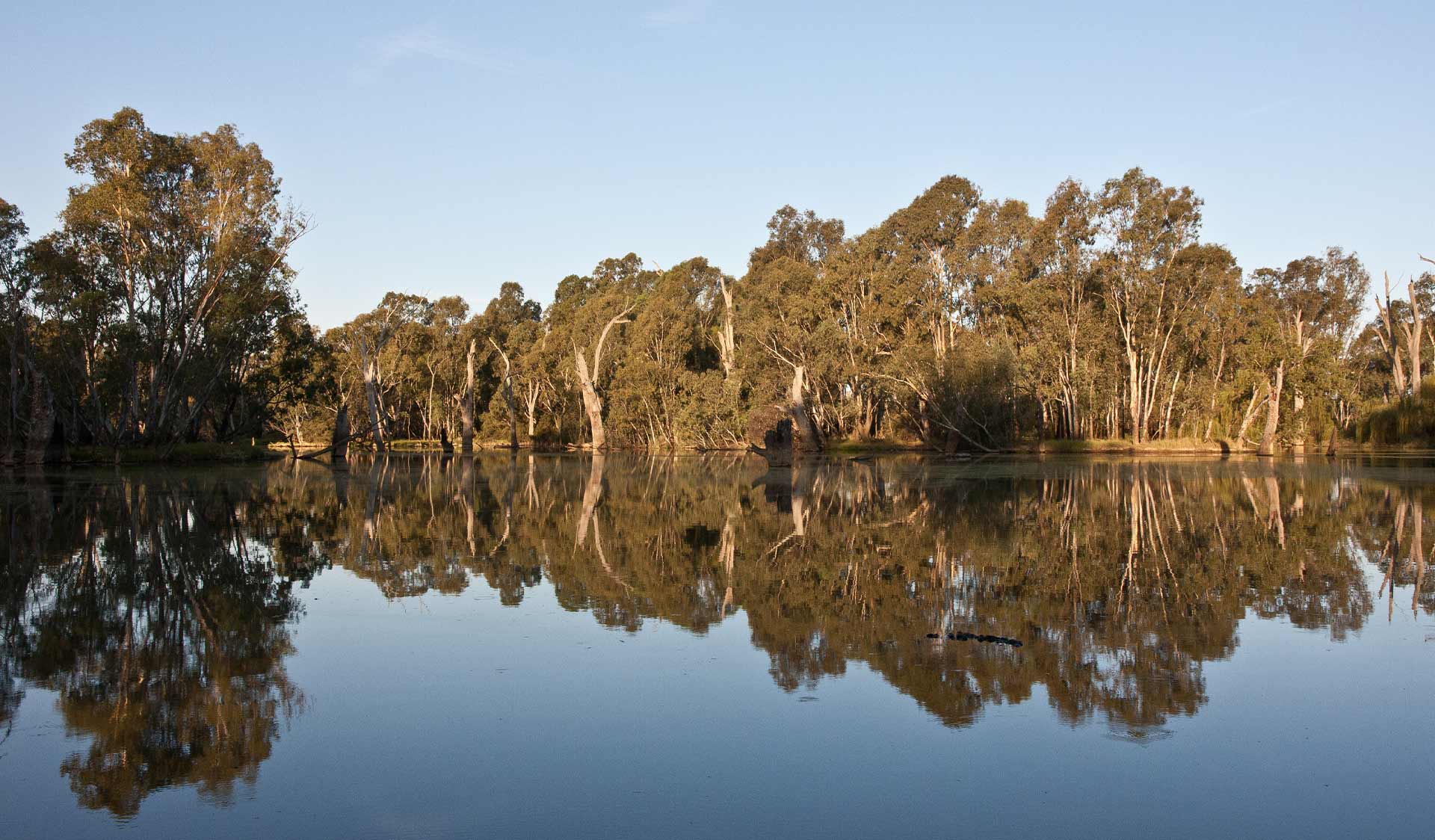 Cycle the Goldfields Track at Castlemaine Diggings National Heritage Park
If you like to hop on a bike and get away from the crowds, you'll love the Goldfields Track stretching from Bendigo to Ballarat. Explore sections of the track near Castlemaine Diggings National Heritage Park and take in historic gold mining sites such remains of a large waterwheel.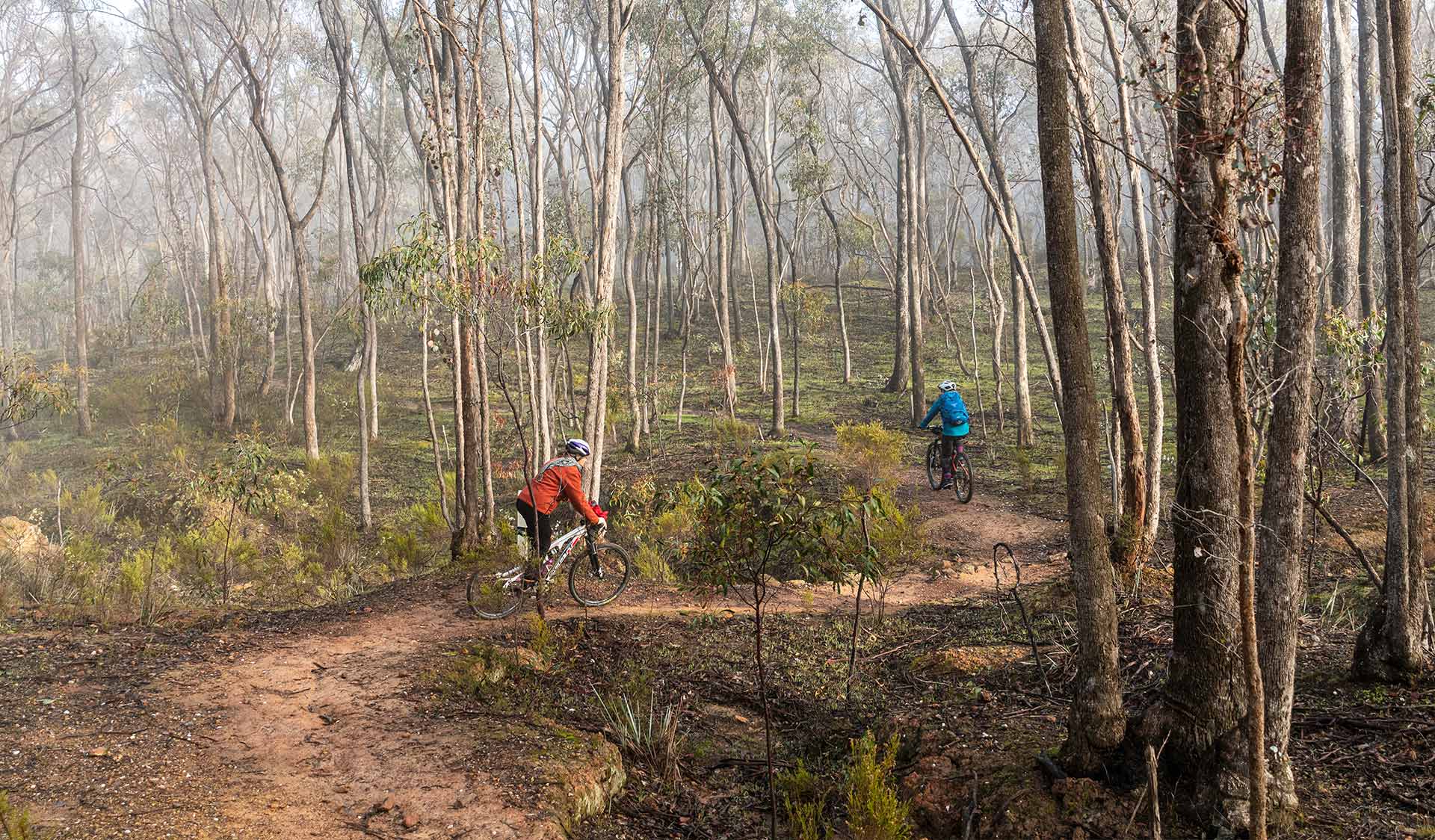 See a cascading waterfall at Agnes Falls Scenic Reserve
See the highest single span falls in Victoria cascade down a series of rocks over a 59-metre drop at
Agnes Falls Scenic Reserve
. The spectacular falls are a short 200 metre walk from the carpark to the lookout which has seating. The shady picnic area is a perfect spot for an outdoor lunch and the picnic shelter and tables are accessible to those in wheelchairs.
Step back in time at Andersons Mill near Creswick
On the banks of the Birch's Creek at Smeaton, Andersons Mill stands as a powerful reminder of an industry that flourished after the 1850's goldrush. The five-story bluestone building and magnificent iron waterwheel are well-preserved and provide a scenic setting for a picnic. Explore the site and learn more about what went on here in years gone by.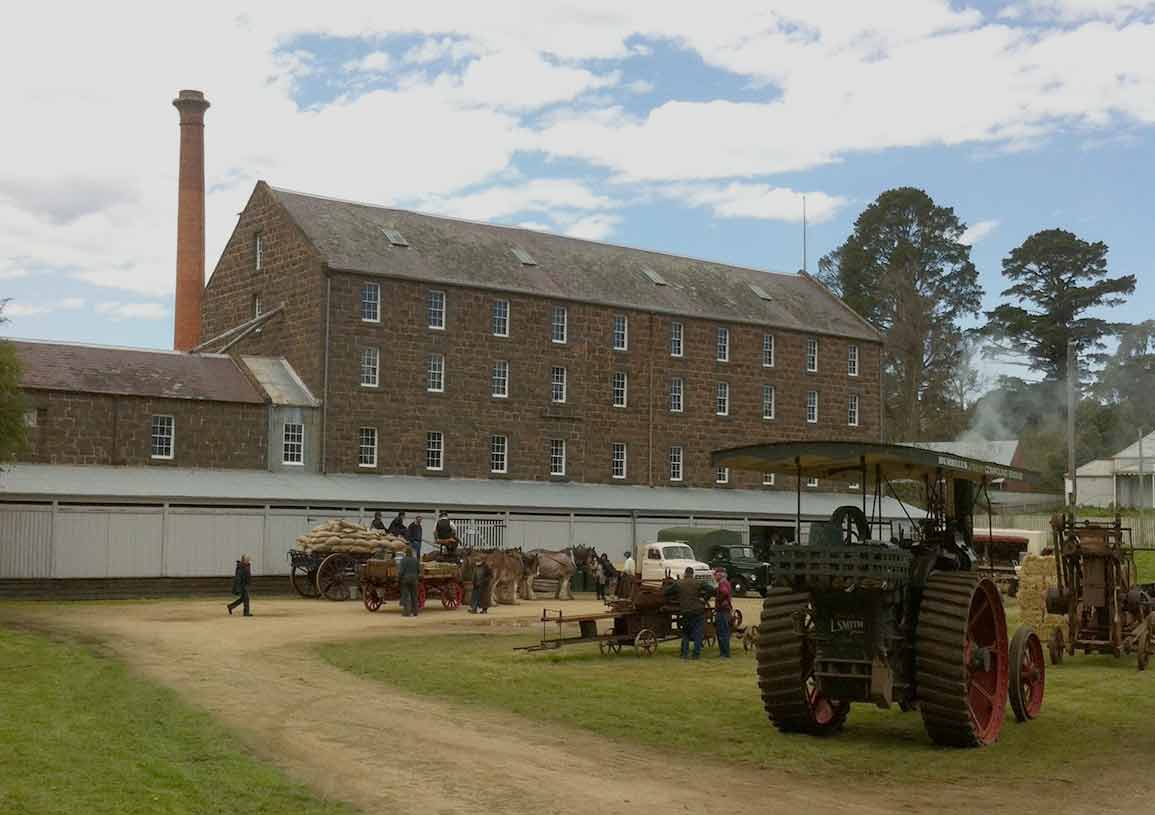 Swim or surf at Waratah Bay, Cape Liptrap Coastal Park
Nestled in between Walkerville and Sandy Point you'll find Waratah Bay, home to one of Australia's most beautiful and serene beaches. Even on a busy day you won't feel crowded here. The 30 kilometre stretch of beach is ideal for swimming, surfing or fishing and is patrolled by the Waratah Beach Surf Life Saving Club. Look out over the water and you'll see the mountain peaks of Wilsons Prom's west coast.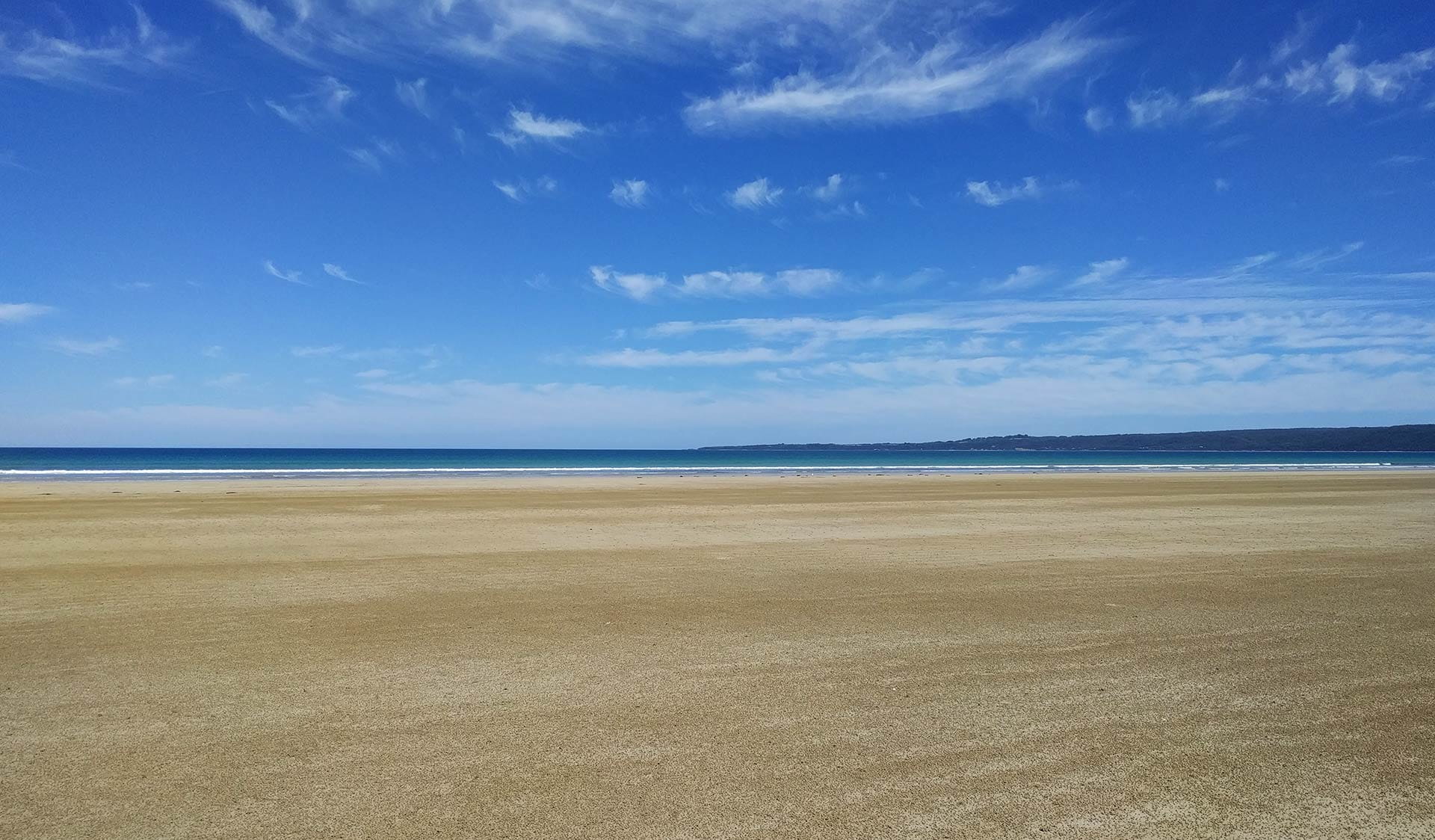 Looking for more summer inspiration? Check out our
seasonal ideas
page.