Fun things to do in nature after dark
Wednesday 31 March, 2021
Just because darkness is falling doesn't means parks aren't great places to experience, as long as it's done safely. In fact, there are some special experiences to be had in parks at dusk or after dark.
Unique after dark experiences
Spotting a platypus is not an everyday event and dawn and dusk is the best time to see these shy creatures. Beautiful Lake Elizabeth in Great Otway National Park is known as one of the best places to see a platypus. Tread lightly as you make the 2km, one-hour long walk through the tall forest ambles alongside the river and leads to the lake.
Grab some friends and sturdy shoes and head outdoors to look for a natural night show like no other. In the wetter parts of the Otway Ranges such as Melba Gully, colonies of delicate glow worms put on a light show best appreciated after dusk.The glow worms can be seen at various points along the Madsens Track Nature Walk at Melba Gully. As you get closer, you'll start to see a glimmer of light in the dark along the gully banks.Tread lightly, whisper quietly and keep your torches pointed downwards as the glow worms light will go out if they are disturbed. Make sure you do not leave the path or try to touch the glow worms.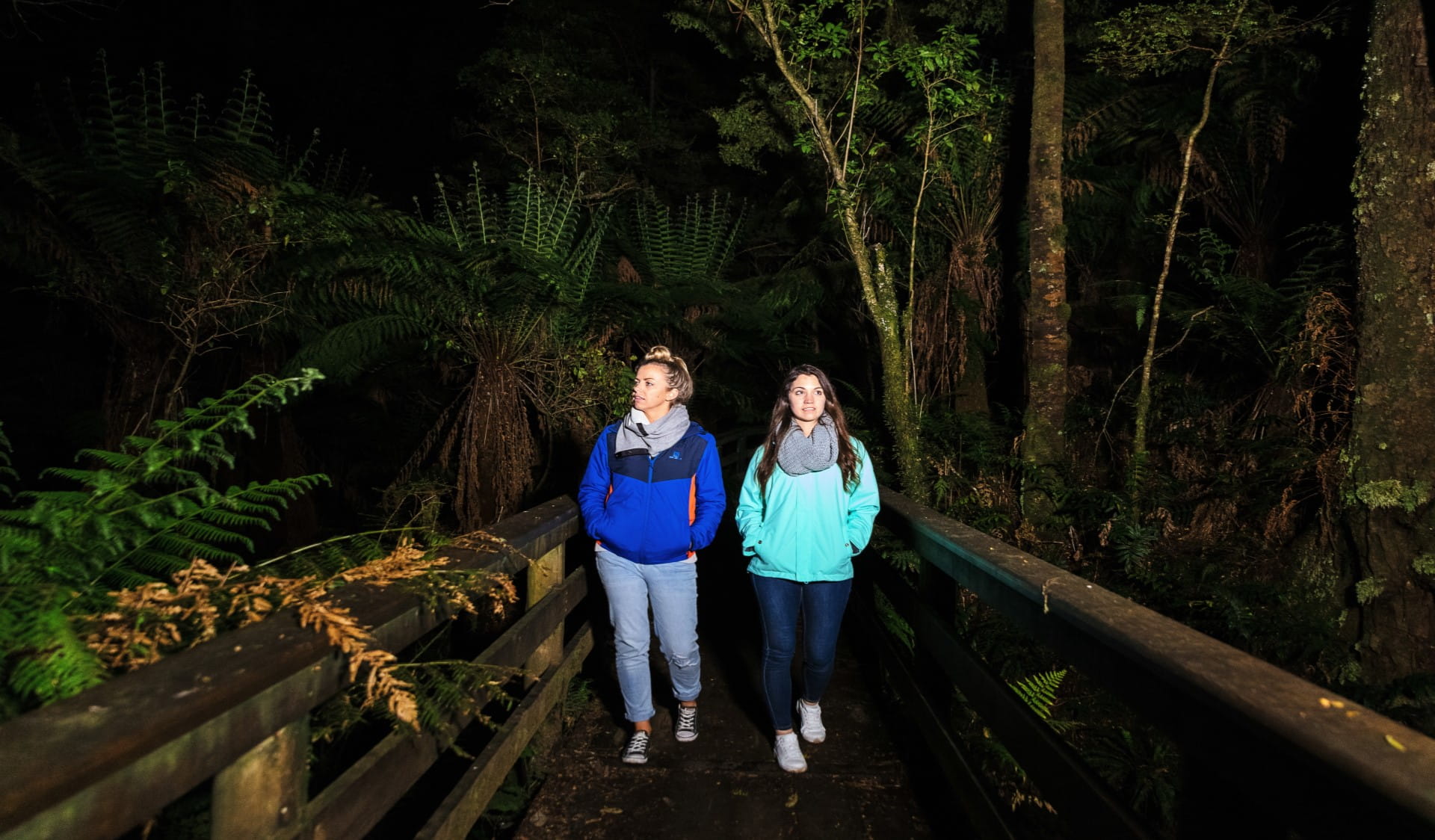 City skyline views
You won't find a better view over a carpet of city lights spread beneath you than from the Mount Dandenong Observatory at the top of Mount Dandenong. Pull up in the large carpark and enjoy the views – you can even stay in the car if the weather isn't ideal.
Right in the heart of Melbourne are fantastic close up views of the city from within nature in Albert Park. Well connected with public transport, you can easily travel with friend to see the city lights reflected beautifully in the lake.
With sweeping views right across Port Phillip Bay, the lights of the Mornington Peninsula and Melbourne in the distance will dazzle anyone willing to take a drive up the mountain in the evening. The Arthurs Seat Tourist Road lookouts and Summit lookout are easy to access from the carpark so minimal walking is required.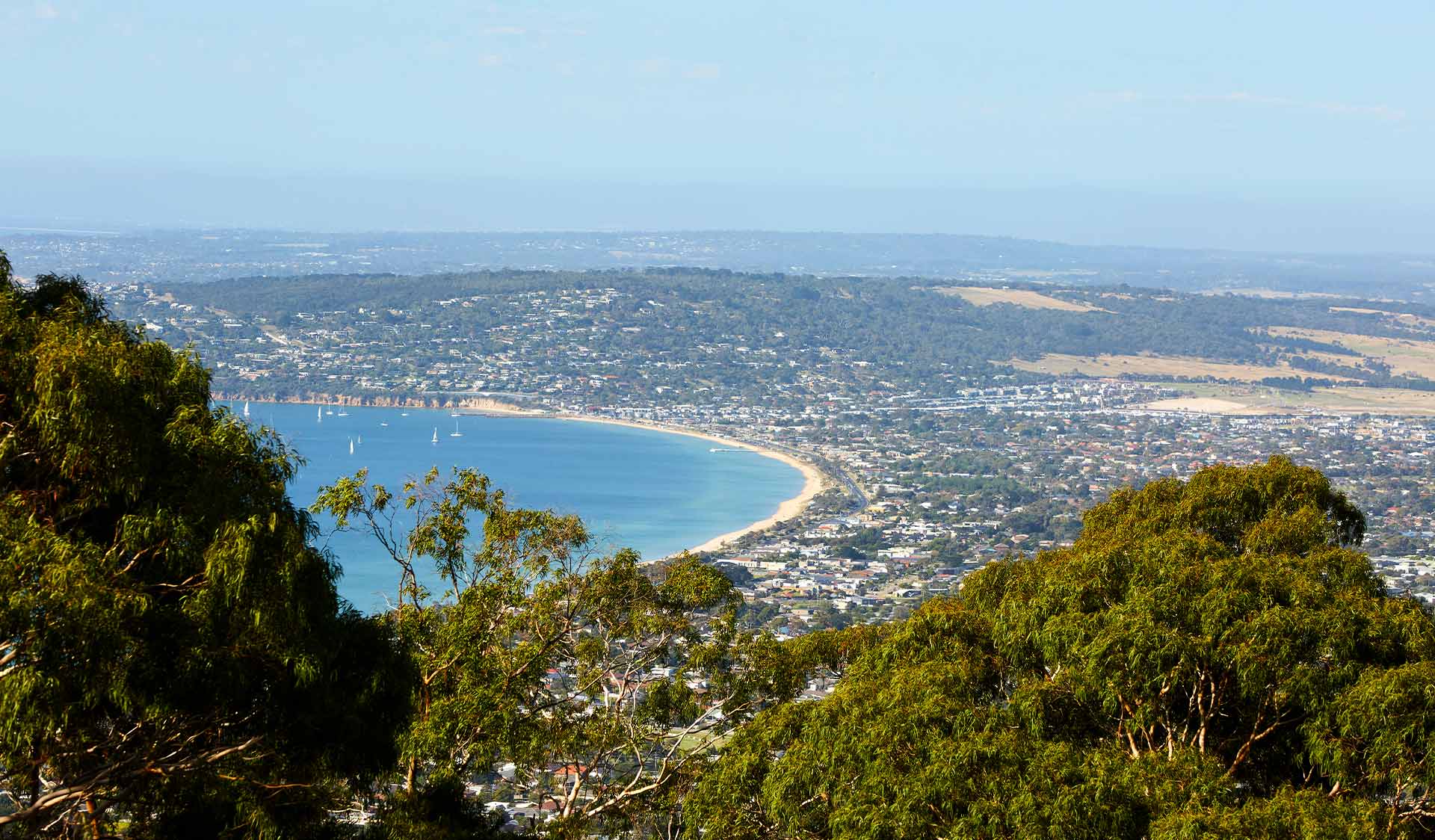 Stay the night wrapped in nature
Camp nestled in the coastal shrub behind the sand dunes and fall asleep to the sound of waves crashing on the beach. This low-key campground is perfect for those who want an unforgettable seaside camping experience. A rocky reef at the foot of Bear Gully Campground is great for rockpooling and fishing. Campers need to bring their own water, be prepared for non-flushing toilets, and beware as the nearby beach is not patrolled and swimming at night is definitely not recommended. Book online to secure your spot at this delightful campground.
With a wide open sky full of millions of bright stars, this is the ultimate destination to feel at one with nature after dark. Camp beside the stunning pink salt lake, watch the sunset, then fall asleep to a sky like nothing you'll ever see in a city or town.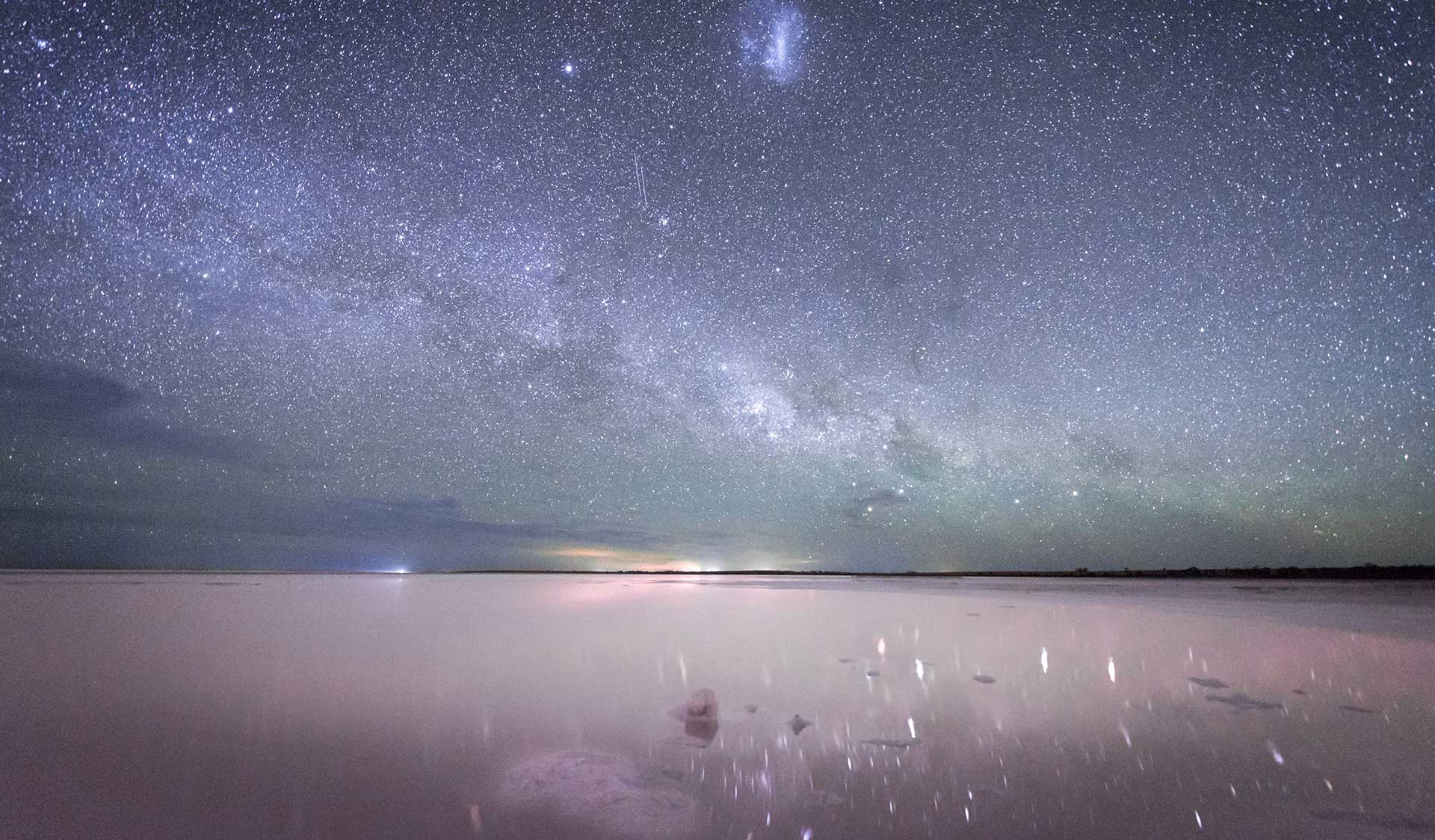 Stay safe after dark
Visiting parks after dark means you need to be extra mindful of safety. It's best to always travel with friends or family to be safe, let someone know where you are going, ensure you have a map, a torch and adequate supplies. Please check the Parks Victoria website before visiting parks and in particular check gate closing times for any gated parks. For more safety advice, visit Safety In Nature.