Celebrating diversity for World Ranger Day
Friday 29 July, 2022
The International Ranger Federation founded World Ranger Day in 2007. Internationally celebrated on 31 July, it celebrates the great work Rangers do, and commemorates Rangers who are injured or killed in the line of duty.
Rangers play a critical role in protecting our planet's natural treasures, cultural heritage and biodiversity.
Parks Victoria is the state's largest employer of Rangers. We're proud to belong to an international network, collaborating with other organisations to safeguard more than 100,000 reserves, parks and protected areas around the world!
In these precious places, Rangers are on the front line of conservation. They monitor ecological conditions, drive biodiversity management and protect globally significant sites.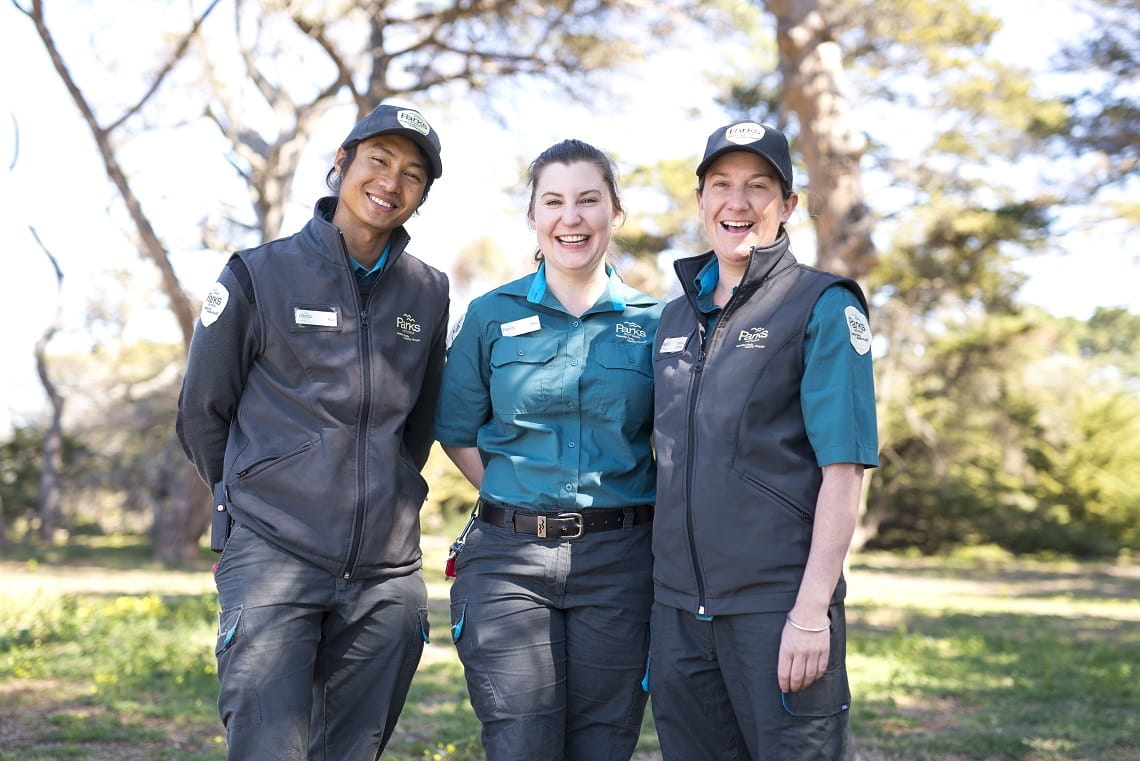 Left to right: Parks Victoria Rangers Hsar, Ellen and Jessica.
World Ranger Day's theme for 2022: Diversity
Diversity enriches our organisation – Parks Victoria's Rangers are from all walks of life. Not only do they support and serve diverse communities and visitors, our Rangers also care for a huge variety of plants, animals and landscapes.
The complex problems our Rangers face can be solved with the unique skills, ideas and experiences they bring to work each day.
Parks Victoria Ranger Andy Davies is passionate about the global community of Rangers, who are united by their work to protect and preserve all aspects of wild places, historic and cultural sites.
In almost 30 years of working and volunteering in protected area management, Andy has spent 18 years working with First Nations Peoples in Northern Australia, escorted royalty on a private tour at Uluru-Kata Tjuta National Park and has worked with crocodile management in Kakadu National Park.
Andy's career has been a wild ride shaped by his desire to fly planes, bushwalking and connecting people with parks for recreation – while protecting special places.
Currently the District Manager, South Gippsland at Parks Victoria, Andy's most recent honour is being elected Director and Company Secretary of the International Ranger Federation in 2019.
Working with and leading many teams of diverse colleagues, he is proud of the diverse people, communities and landscapes he has contributed to.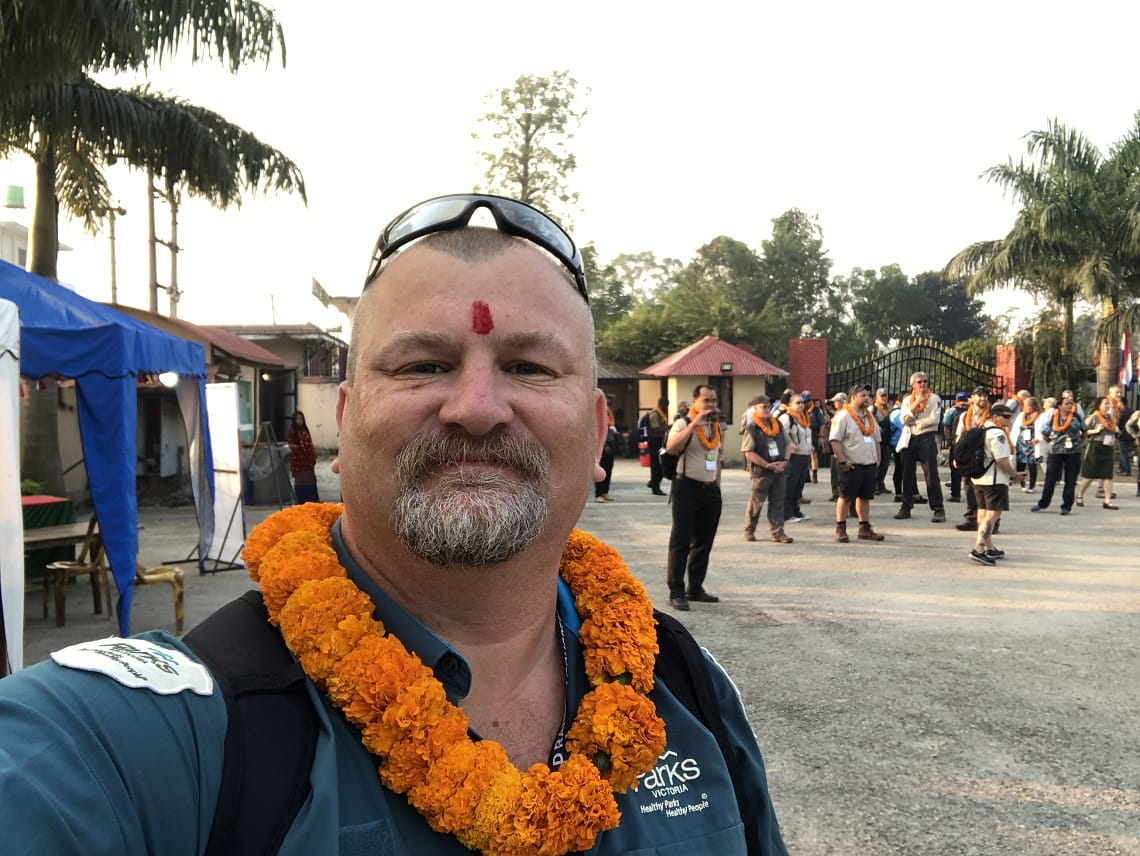 Ranger Andy Davies at the 9th World Ranger Congress, Nepal 2019.
The event is held every three years, hosted by the International Ranger Federation.
Celebrate World Ranger Day with us by:
Supporting all Ranger's critical work – donate to the Thin Green Line.
Pausing to think about Rangers around the world who have made the ultimate sacrifice to protect biodiversity. View the Roll of Honour 2022.
Spreading the word and raising awareness via social media. Visit this Parks Victoria LinkedIn post to enjoy our World Ranger Day 2022 video, featuring our own Rangers in some of the incredible and diverse places they protect.
Today, on World Ranger Day, we thank our Rangers, and Rangers across the globe, for their indispensable work and value to life on earth.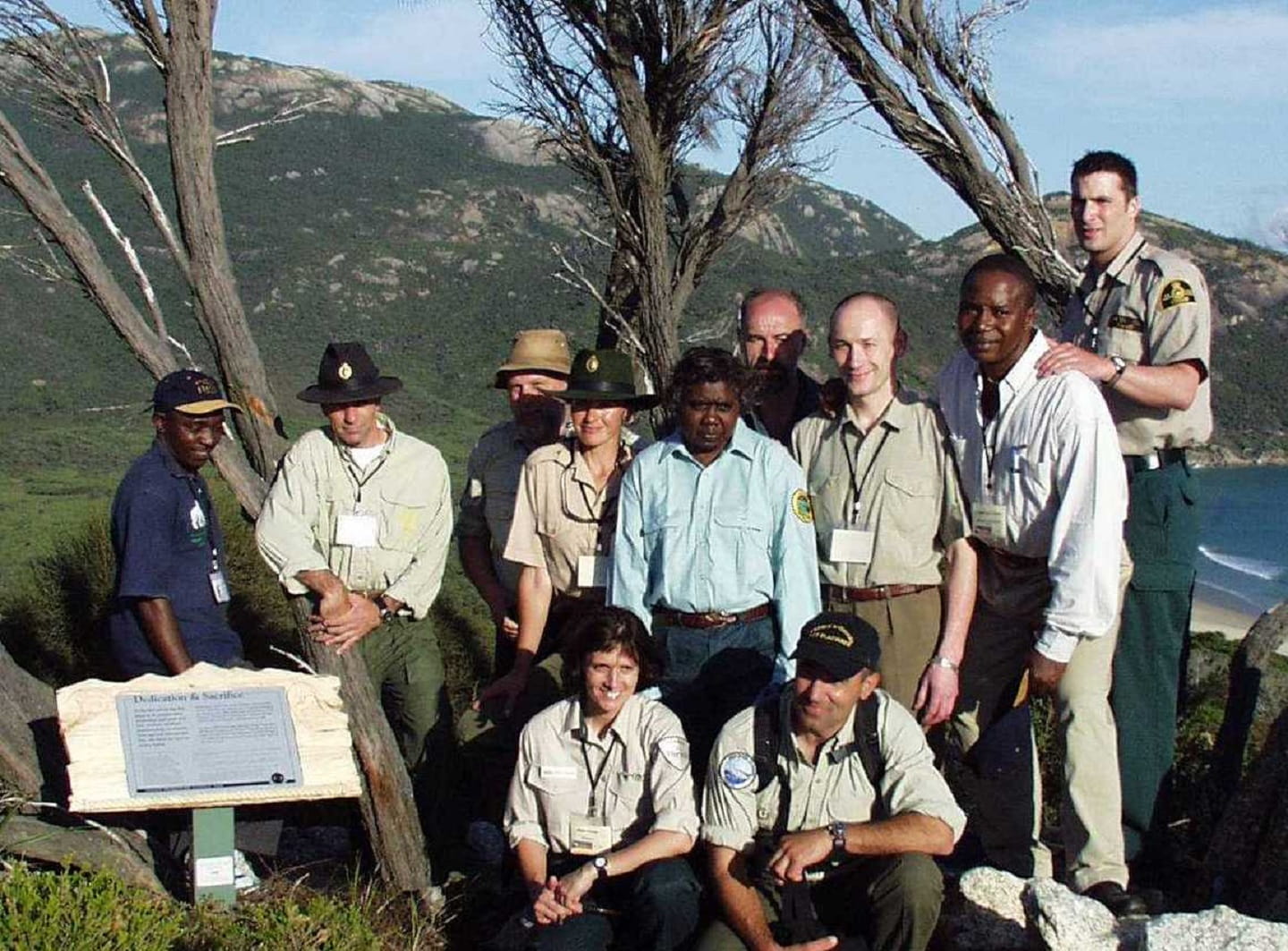 'Protected areas are the legacy of people who yesterday, last year, and last century worked to passionately ensure that special places like this are here for you to enjoy today.'

This dedication and sacrifice plaque was unveiled during the 2003 4th World Ranger Congress at Wilsons Promontory National Park, Pillar Point. More than 200 rangers from 36 countries attended.