Enjoying a hike near Melbourne
Monday 23 January, 2023
Some of Victoria's most beautiful walks are just a short drive from Melbourne.
Despite their proximity to the city, these parks are still wilderness areas and it's important to be prepared. That's not just about being ready for bad weather.
It's also about understanding how challenging a walk is, how long it will take and what your plan is if things go wrong.
Choose your walk carefully
Most of the Parks Victoria-managed parks around Melbourne have visitor guides available on our website.
These include information about walks, including how hard they are, how long they will take and what you might see.
For example, the popular East-West walk circles Flinders Peak in You Yangs Regional Park and is rated Challenging in our Visitor Guide.
That's because there are sections of clambering over rocks, some sharp climbs, and there isn't a lot of shade. In the summer, it can get very hot.
While it's popular with families and particularly with dog walkers (dogs are allowed on-lead), it isn't a walk you should take lightly. Make sure you are prepared before you go.
Parks Victoria has more advice about how to choose a walk on our website.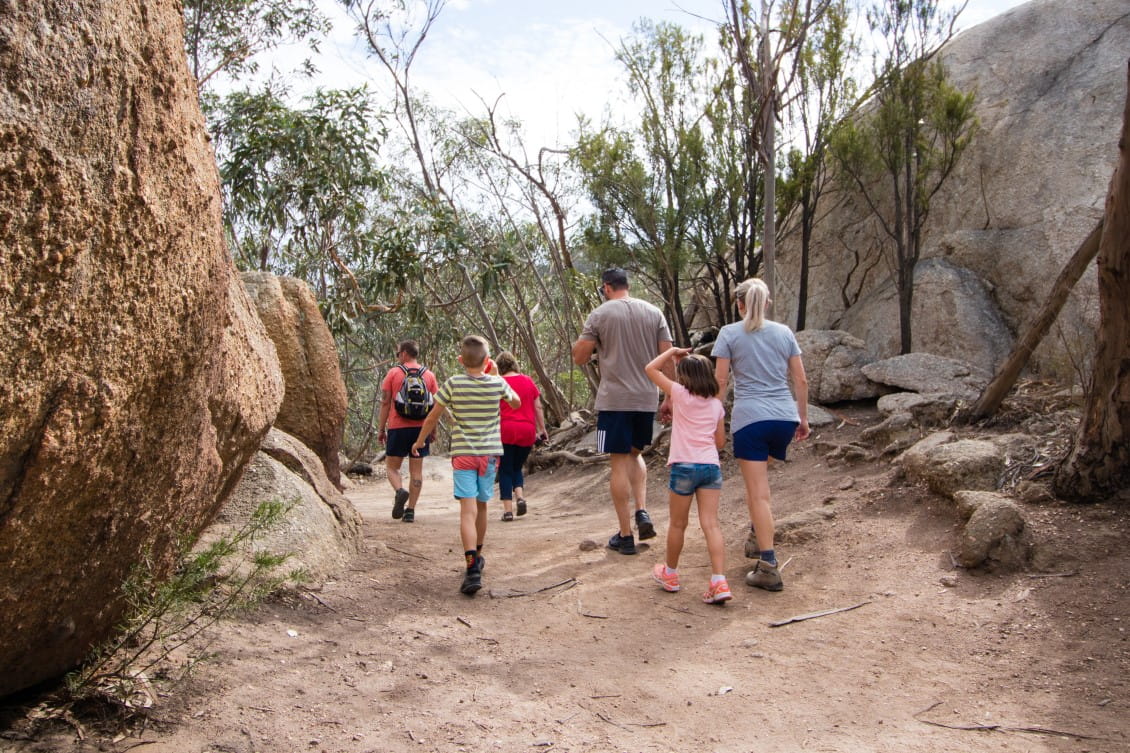 The East-West Walk in the You Yangs Regional Park is great for families but shouldn't be underestimated. Credit: Parks Victoria

Know where you're going – and know your capabilities
Another popular walking area west of Melbourne is Lerderderg State Park. Like the You Yangs, it's only a short drive from the city.
Parts of Lerderderg are a true wilderness, with no mobile phone reception, dense forest and deep gorges. It is beautiful but can also be treacherous.
Over the last two years Parks Victoria and the local SES teams have had to rescue several people from Lerderderg because they got lost or couldn't get back to the trailhead by nightfall.
It's important to make sure you know where you are going, to tell someone what your plans are, and judge your fitness levels, your arrival time and how long it's going to take you.
The Parks Victoria website is the best guide for walk lengths and difficulty – external websites may not be as reliable.
Lerderderg State Park is a true wilderness easily accessible from Melbourne. But like all wildernesses it pays to be prepared for a walk there. Credit: Parks Victoria
Pack and be ready
It's better to have it and not need it, than need it and not have it.
You may think you don't need to bother with a backpack for a short walk near Melbourne, but you should take one.
Pack it with water, snacks, sunscreen, insect repellent and any extra clothes you might need, even if you're only planning on an hour's walk or less.
Take half a litre of water for each hour your walk is expected to take. If it's a hot day, take more.
And if you're taking your dog, make sure you bring water and supplies for them too.
A phone battery charger is also a good idea. For a longer walk you might want to take some first aid supplies like plasters and antiseptic.
Use GPS location services and take a photo of a map before you set off or download an offline park map from Avenza.
Prepare for the conditions
Even for a short walk, a good pair of sturdy hiking boots is a must. Trainers are fine for walking on pavements, but tracks can and will be rocky, muddy, wet, steep, dusty – sometimes on the same walk!
Some popular walks around Melbourne can be very exposed to the elements, and conditions can and will change very quickly, even in the height of summer.
Others, like Werribee Gorge, involve steep scrabbly descents and an infamous riverside section where you must hold on to a safety line.
Don't worry about fashion. Wear comfortable clothes are easy to move in, light and fit for the conditions. Jeans are never a good idea.
Check the forecast before you go and if there's a chance of rain, or a drop in temperature, make sure you bring a jacket or jumper.
Be bushfire aware —check Fire Danger Ratings, fire restrictions, and Total Fire Bans for your route and your destination. Make sure you have an emergency plan in place
Download the VicEmergency app and set up watch zones for the areas you are planning to visit.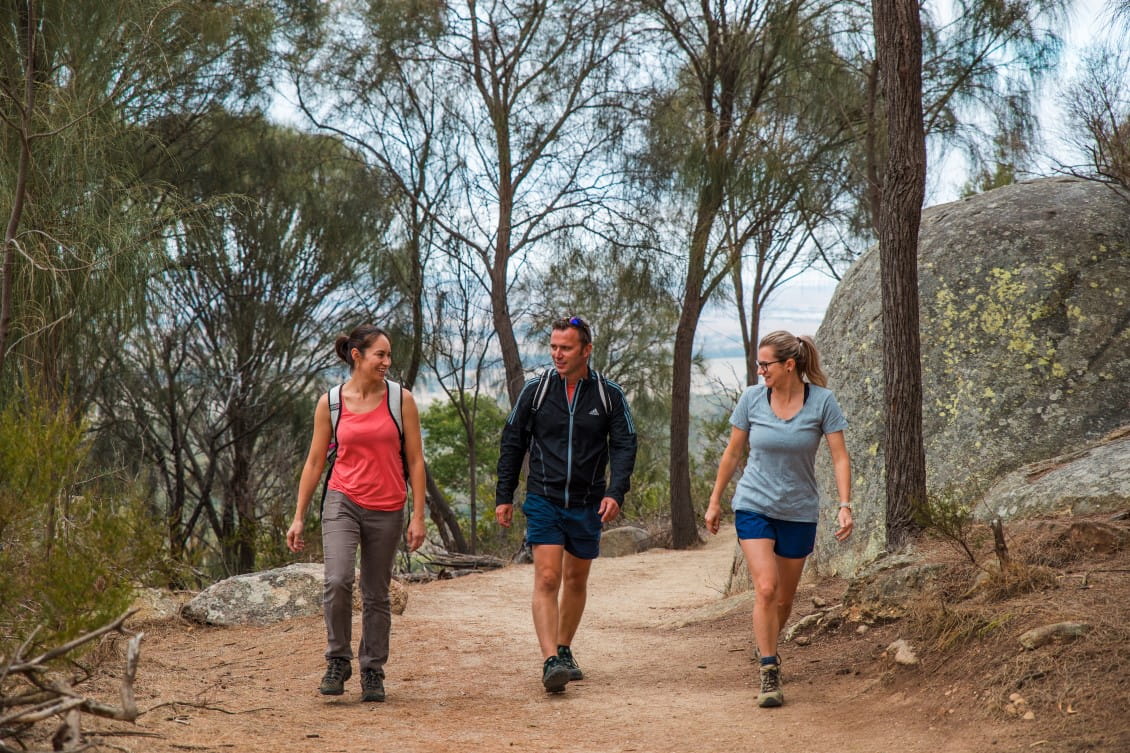 It's always worth taking a rucksack with water and other essentials, even for a short walk close to Melbourne. Credit: Parks Victoria
Time your walk well
Nobody wants to be hiking in the full heat of a 30 degree plus day. If it's going to be hot, it's best to go early and avoid the hottest part of the day.
At most parks within an easy two hours drive of Melbourne, you'll also avoid the crowds by going early.
When the days get shorter and colder, you also have to consider sunset – you wouldn't be the first person to get caught out by early nightfall in the autumn.
In gorges like Werribee, nightfall can come faster than you'd think in the cooler months.
More Information
There's lots of advice and guidance on walking available on the Parks Victoria website, including more safety tips, advice on hiking with kids and a helpful checklist for walkers.