Call for food and beverage offering at Olinda Precinct
Monday 16 January, 2023
Plans to revive a food and beverage offering at the Olinda Precinct are underway, with Parks Victoria currently seeking expressions of interest as part of works to transform the former Olinda Golf Course into 34 hectares of community parklands.
Following the closure of the Olinda Golf Course in 2012, the Olinda Precinct Plan was developed in consultation with the community and finalised in 2017. Community feedback revealed strong support for a commerical food and beverage enterprise to be offered at the site.
The available lease area is the footprint of the former Golf Clubhouse and Cafe, which is situated metres from the carpark and overlooks the newly constructed playscape and stunning surrounding parklands in the Dandenong Ranges.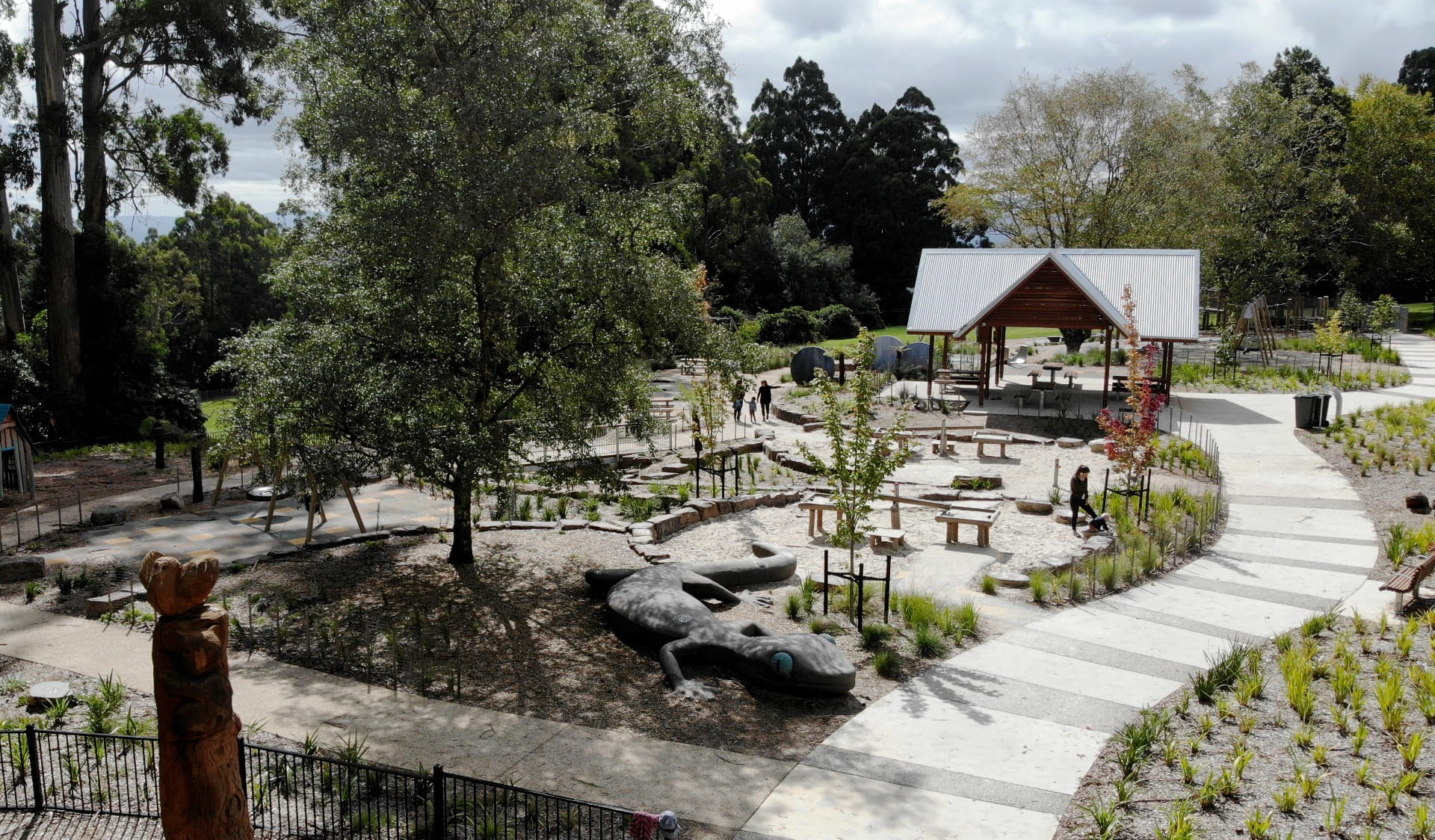 Pictured above: A view from the available lease area overlooking the new playscape at the Olinda Precinct.
Applicants can propose to renovate the existing building (provided the stated requirements are met) or develop a new structure from scratch.
The Victorian Government has invested $11.07 million to deliver the Olinda Precinct Plan, which has already seen the completion of a new sporting oval and nature-based playscape, and is also set to deliver upgrades to parking, toilets and access pathways, and new and refurbished netball and cricket facilities for the community to enjoy.
In the neighbouring Dandenong Ranges Botanic Garden, the $6.4m re-creation of Phillip Johnson's award-winning Chelsea Australian Garden is also underway and is set to become a major tourism drawcard for the region.
Collectively, the area offers a fantastic destination for local residents and international visitors alike to get active, socialise with friends and familiy and explore some of Victoria's most beautiful parklands.
Further details about the Olinda Precinct commercial food and beverage Expression of Interest are available on Buying for Victoria, with applications closing on 24 February 2023.
For more information on the Olinda Precinct Project, head to parks.vic.gov.au/olindaplan.