Conservation visible from the sky
Monday 27 February, 2023
Passengers flying into Melbourne Airport might notice something unexpected when they look out their plane window – a large painting of a bandicoot on recycled tin sheeting.

An innovative project visible from the sky is helping to revegetate native grasslands in Woodlands Historic Park on Wurundjeri Country.
The tin bandicoot was laid and painted by Penleigh and Essendon Grammar School and Greenvale Secondary College students to suppress and kill a large patch of the invasive weed known as Serrated Tussock. Once removed, the landscape will be revegetated with indigenous plants in the shape of the beloved native animal.

Covering the invasive weed with tin for several months over summer heats up the soil underneath through a process called 'solarisation'. This sustainable, cost-effective method cooks the weeds' seed bank, as well as the weeds themselves.

It's an effective way to control weeds over a large area and control their growth long-term.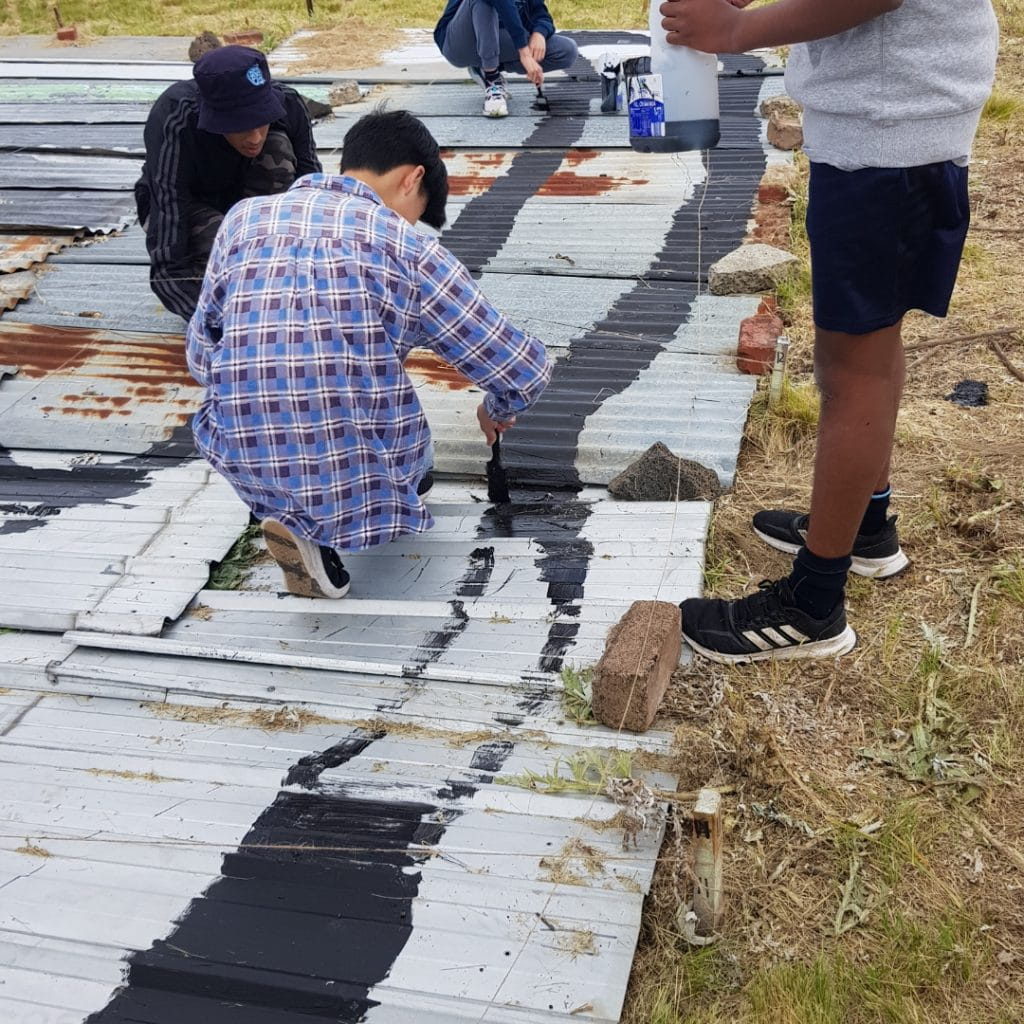 As part of the project, local students are learning about the importance of native plants in parks and reserves.
Woodlands Historic Park is home to the fenced Eastern Barred Bandicoot Sanctuary, which supports the endangered species to recover and populate without predation from invasive pests like foxes, dogs and cats.

Parks Victoria ranger Tim Liddell is thrilled this project will raise awareness of the importance of native grasslands and animals and show how community-led initiatives can help support nature's future. "Once these grasslands are gone, then that's it," says ranger Tim. "If we can try to get as many different people engaged by using art and science, then we can really spread the word on the importance of this native grassland."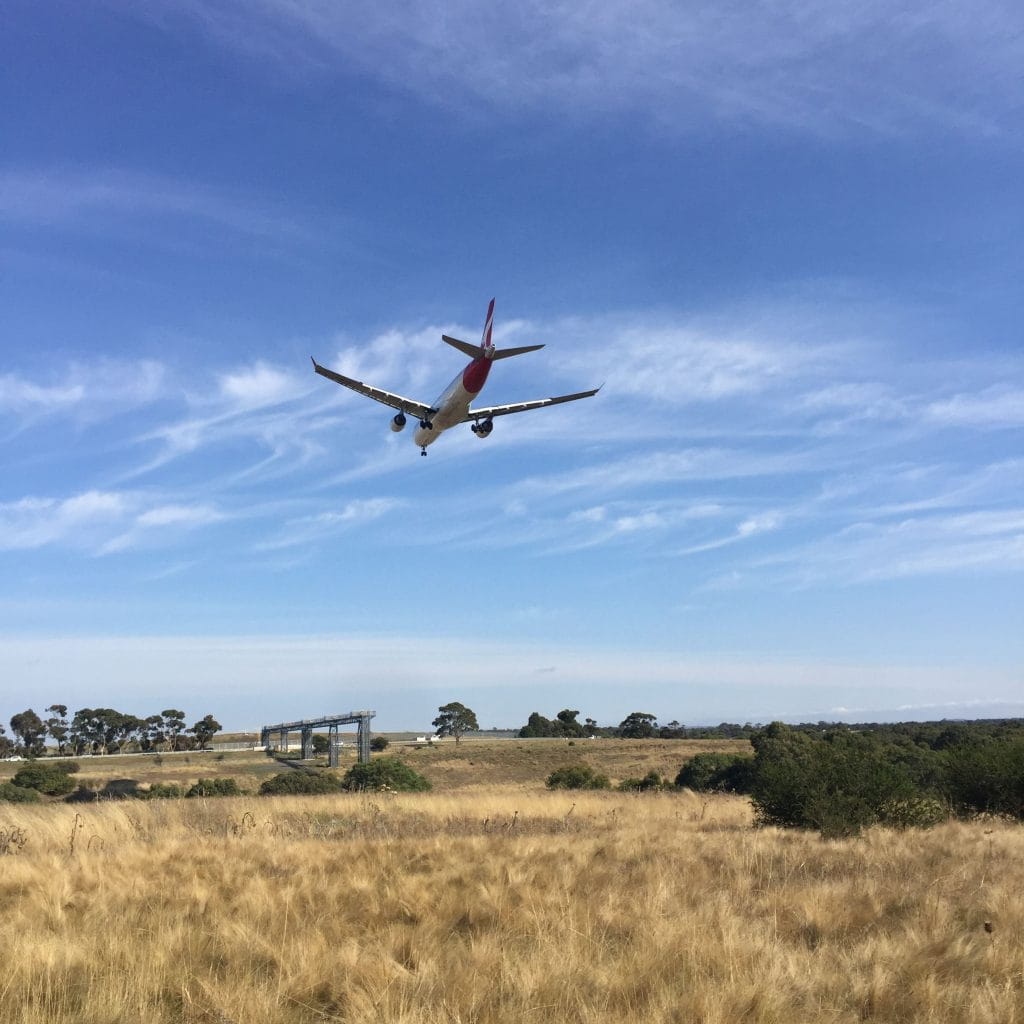 A plane flying over Woodlands Historic Park and the location of the Bandicoots On The Flight Path project area.
Penleigh and Essendon Grammar School teacher Alex Scott says the practical project has energised students to learn more about conservation and caring for nature. "After the lesson in the classroom, the kids couldn't wait to get out on site and scale up the painting," said Scott. "The idea of being involved over a number of years and seeing the change over time is exciting, too."

Rachel Lopes, Chain of Ponds Collaboration Lead said "These are my favourite types of projects! Combining science, art, caring for country and stewardship of our land by getting the kids and local community involved. I can't wait to see the bandicoots take shape."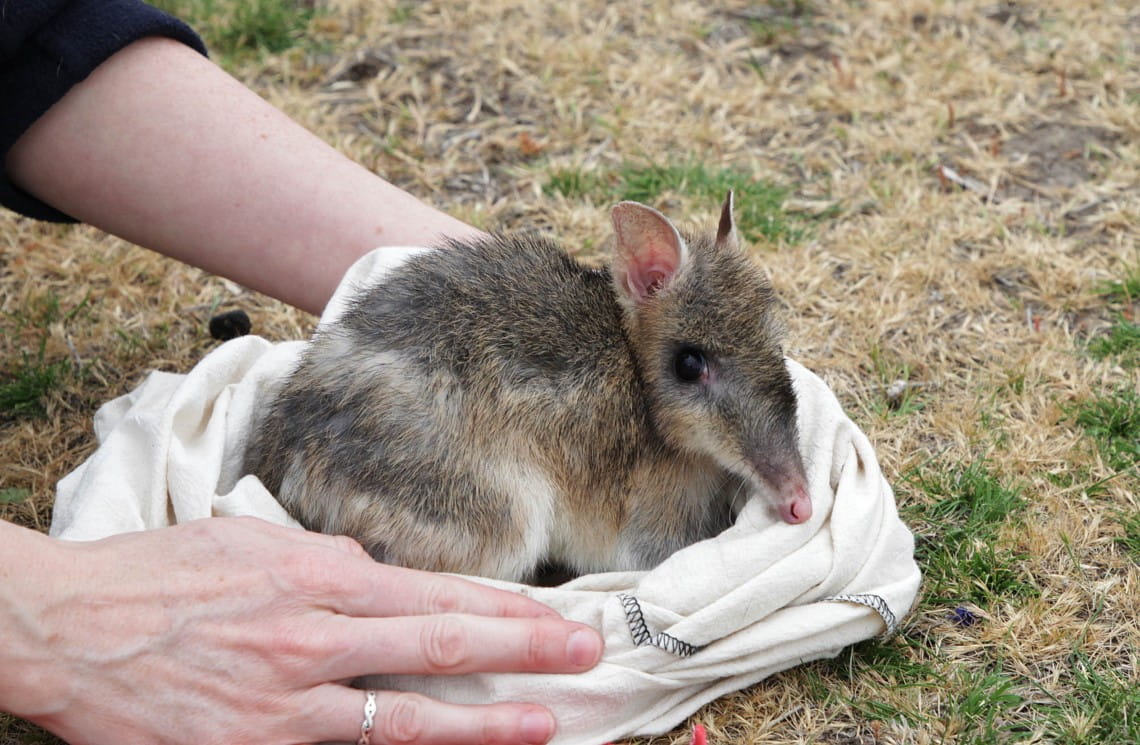 The Bandicoots from the Flight Path project will help support the habitat of native animals in Woodlands Historic Park including the Eastern Barred Bandicoot. Credit: Mark Norman

Chain of Ponds is an ambitious collaboration working to transform the Moonee Ponds Creek into an iconic waterway providing high social, cultural and environmental benefits.

Chain of Ponds partners include Parks Victoria, Melbourne Airport, Conservation Volunteers Australia, artist Catherine van Wilgenburg from Living Colour Studios, with students from Greenvale Secondary College and Penleigh and Essendon Grammar School and Melbourne Water, Hume City Council, Greater Western Water For more information, visit Chain Of Ponds.