Explore
Woodlands Historic Park
Woodlands Historic Park is part of an Aboriginal cultural landscape in the traditional Country of the Wurundjeri Peoples. Parks Victoria respects the deep and continuing connection that Wurundjeri Traditional Owners have to these lands and waters, and we recognise their ongoing role in caring for Country.
Woodlands Historic Park is home to one of Australia's first kit-houses: a prefabricated timber house brought from Britain in the 1840s. You can visit the homestead to learn more about its construction and significance.
The rest of Woodlands Historic Park preserves a landscape very similar to what early European settlers would have encountered. The fenced Eastern Barred Bandicoot Sanctuary in particular is reserved as a sanctuary for wildlife. Watch for birds and other native animals as you explore this section of the park – just remember to close the gates, as this is a site for a recovery program for the threatened Eastern Barred Bandicoot.
The park is a great place to see Victoria's cultural history. Scarred trees can still be found throughout the park. These are culturally important artefacts and a reminder Wurundjeri Aboriginal people lived in the area before European settlement. You can find out more about identifying Aboriginal cultural heritage at Parks Victoria's Protecting Aboriginal Cultural Heritage web page. The park also has two historic ruins; Cumberland Ruins, found within the Bandicoot Sanctuary, is a mid-1800s double-storey bluestone homestead which was damaged by fire in the 1950s. You can also find Dundonald Homestead, another mid-1800s homestead ruins site near the summit of Gellibrand Hill.
Woodlands Historic Park is a great place for walking and cycling. Spend an easy hour on the Murrup Gurrong Yan (Spiritual Creek Walk) circuit, or walk along the billabongs of the Moonee Ponds Creek Trail. Tackle the Gellibrand Hill Walk for spectacular 360-degree views of the city, the bay, the Great Dividing Range and Melbourne Airport. All the trails in the park are shared for walkers and cyclists, and some also welcome horse riders, so take care and watch out for fellow trail users. Once you're done, head for the Somerton Road Picnic Area and enjoy a picnic among magnificent River Red Gums. Electric barbecues, tables and toilets are provided here. You can also find shaded picnic tables outside the homestead.
Things To Do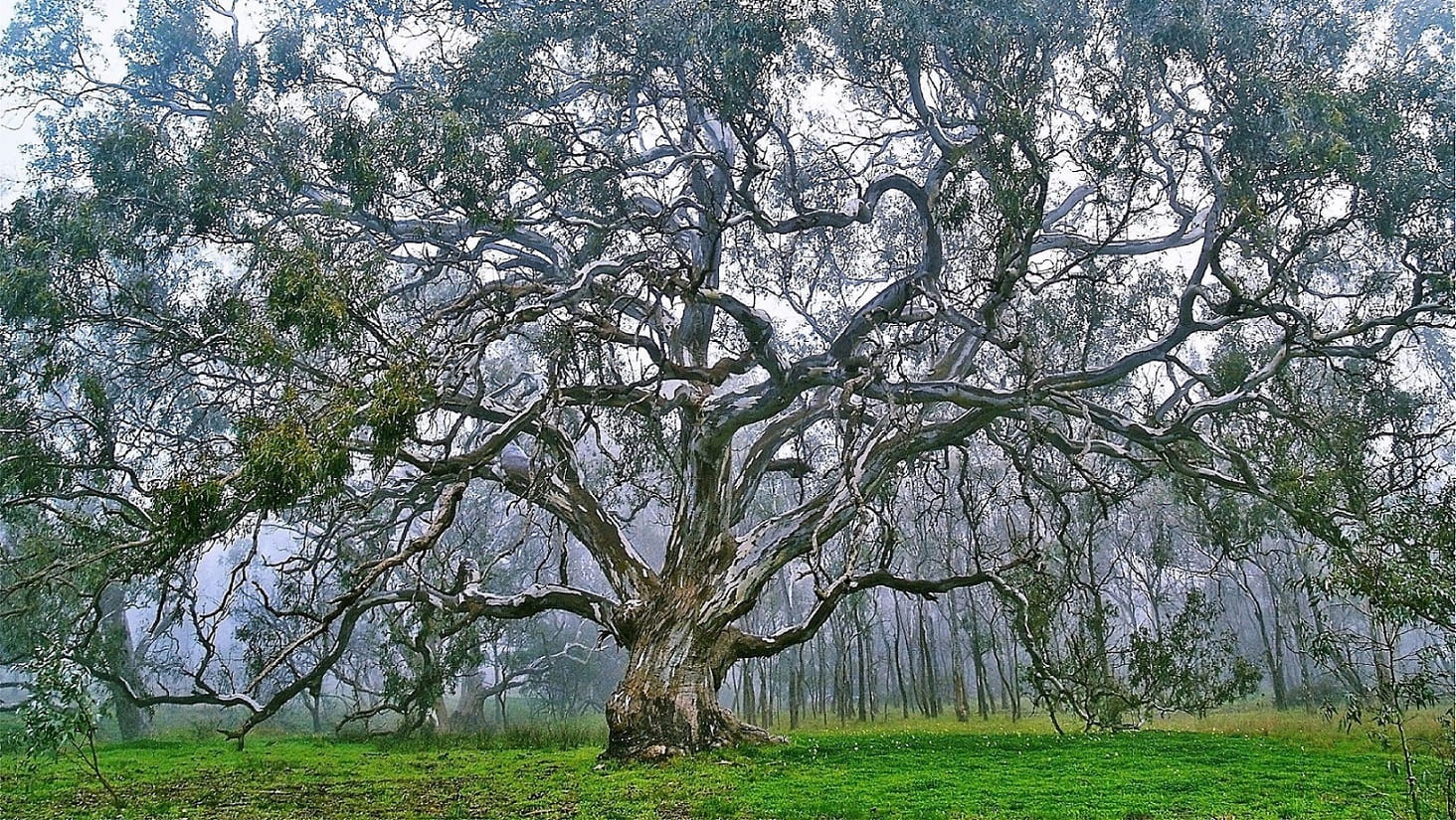 Walking in Woodlands Historic Park
The many tracks throughout the park cater for all trail enthusiasts. Enjoy the spectacular scenery, abundant wildlife and magnificent gum trees. Check the map in the Visitor Guide for details on the best walking tracks.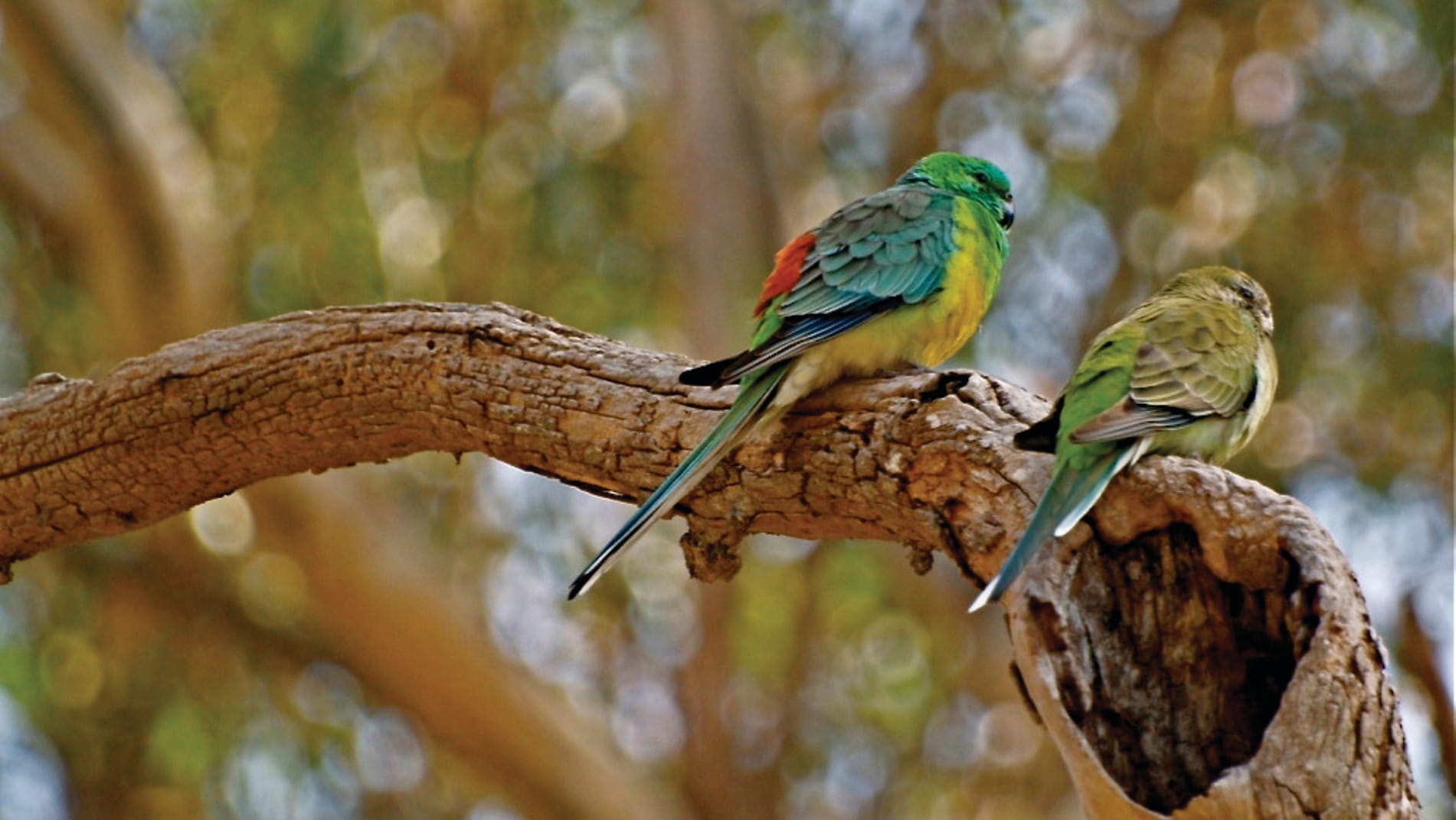 Birdwatching in Woodlands Historic Park
The park is a great spot for birdwatching enthusiasts. Here you will find everything from the red-rumped parrot and superb fairy wren to wedge-tailed eagles and peregrine falcons.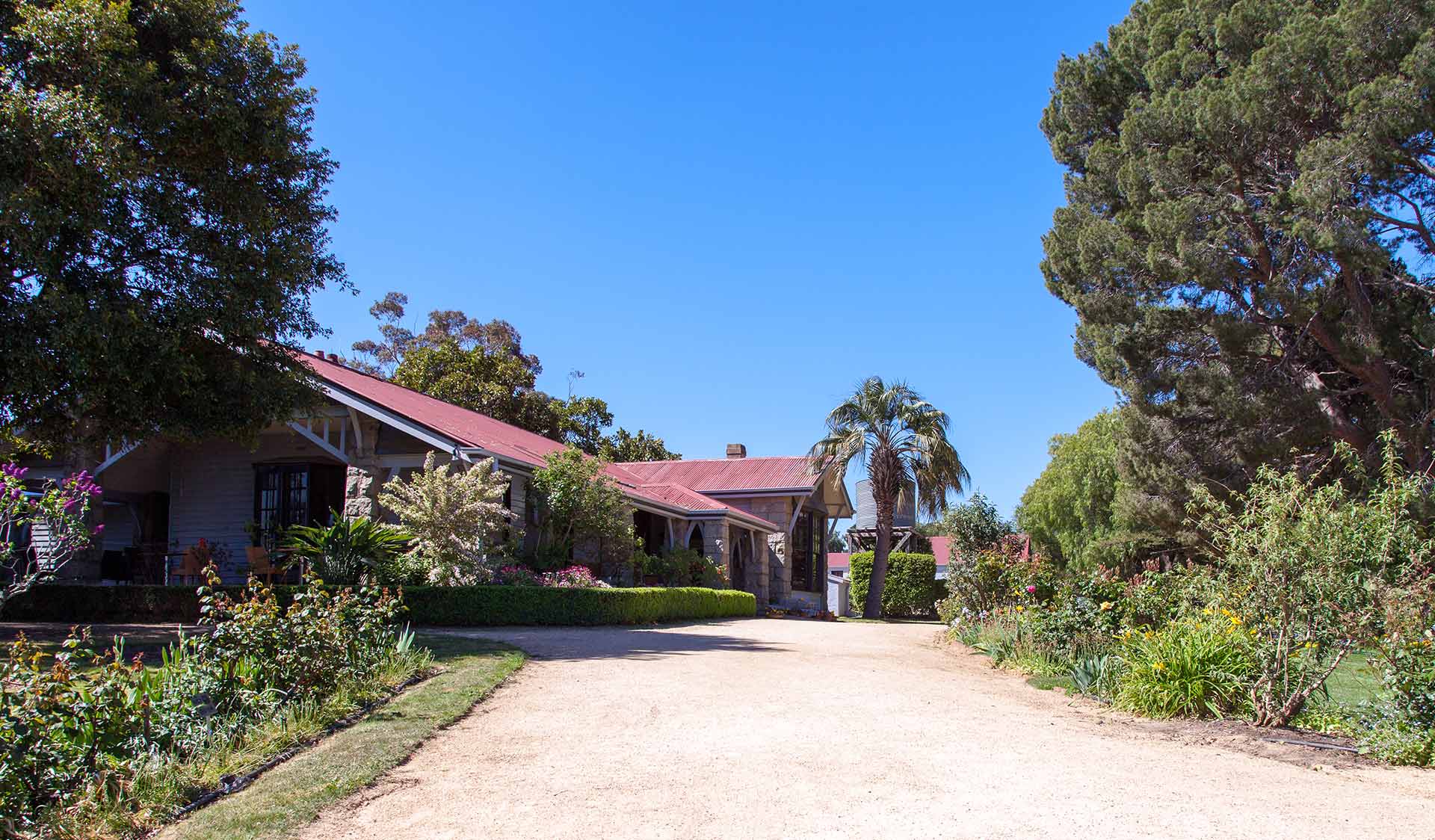 In front of the historic Woodlands Homestead, you can encounter real Living Legends – retired champion race horses live out their golden years here, continuing a 150-year-old tradition of raising race horses on the property.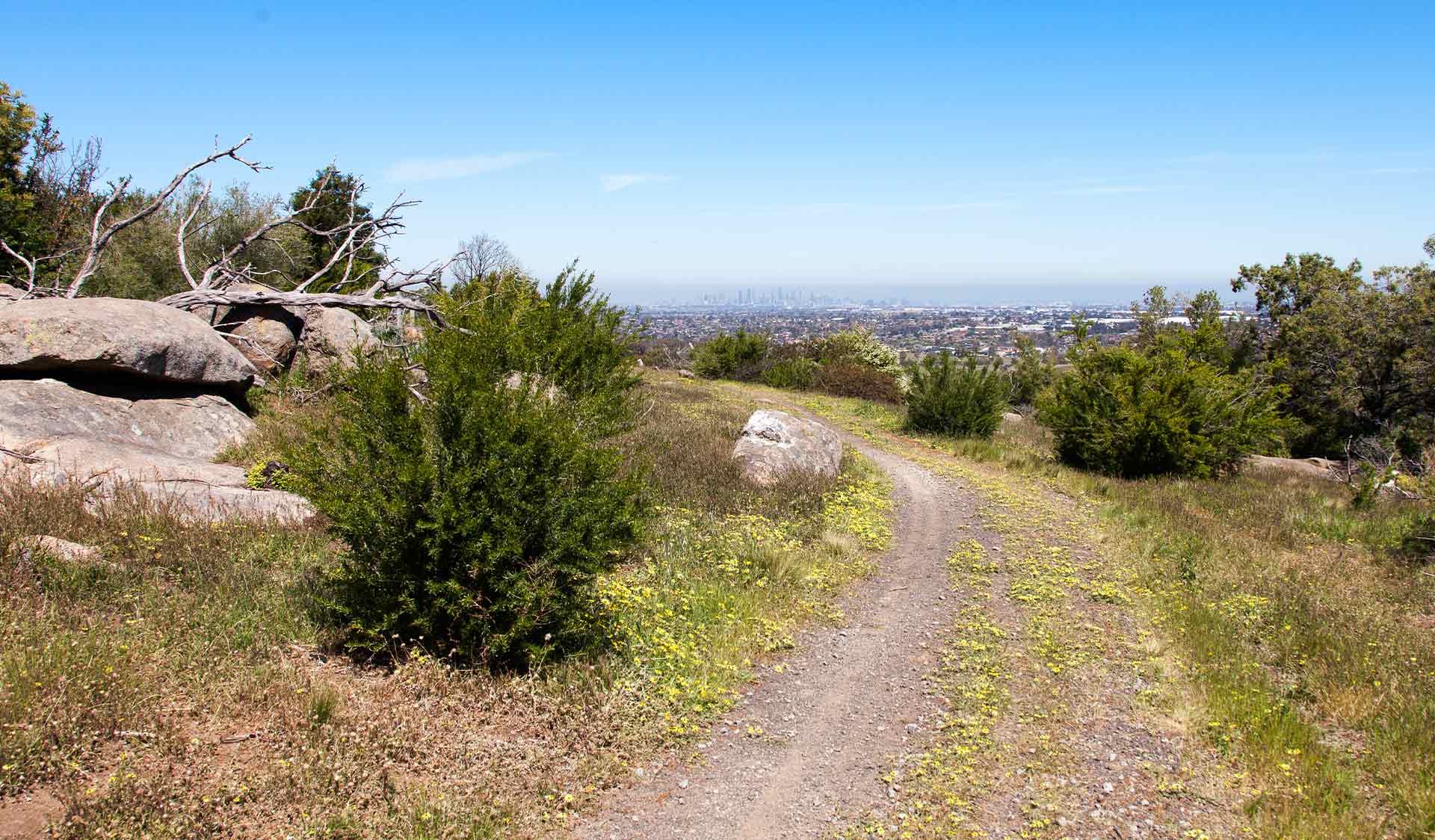 Cycling in Woodlands Historic Park
There are plenty of trails criss‐crossing the park offering opportunities for beginner and intermediate off‐road cyclists. The 1.5km downhill north/south track along the eastern perimeter fence is particularly popular with cyclists. Take care to share the paths with fellow trail users.
Woodlands Historic Park
This area is well known for its wildlife. Watch out of the rare Eastern Barred Bandicoot, which can be seen at night within the sanctuary. A variety of birds of prey can be seen throughout the year, particularly in spring and summer. Keep an eye out for iconic species:
Tours and adventure experiences in parks
One of the best ways you can get into nature is with a Licensed Tour Operator.

There are more than 400 Licensed Tour Operators across Victoria who are ready and waiting to help you experience and connect with Victoria's spectacular parks and waterways.

Discover more than 60 different types of nature-based experiences including hiking, mountain biking, boating, four-wheel driving, indigenous culture tours, birdwatching, surfing, diving and so much more.

Licensed Tour Operators know all the best places to go and will plan and prepare your visit to ensure you are safe and can enjoy your nature-based adventure to the fullest.
Find a Licensed Tour Operator
How to get there
Woodlands Historic Park
Woodlands Historic Park is 22km north of Melbourne CBD. Follow the Tullamarine Freeway and turn right into Oaklands Road. There are several entrances, although a popular place to arrive is the Somerton Road Picnic Area.
When you're there
Download the Woodlands Historic Park visitor guide for more information and a trail map.
Need to know
Woodlands Historic Park
Accessibility
Visiting a park can be more of a challenge for people with disabilities, however in Victoria there are a wide range of facilities to help people of all abilities enjoy our wonderful parks around the state.
Assistance dogs are welcome in Parks Victoria parks and reserves. Entry requirements apply for parks and reserves that are usually dog prohibited, such as national parks.
Somerton Rd picnic area and Homestead both have a wheelchair accessible toilet. Main shared trails are generally very flat and wide however they are all gravel.
Safety
Woodlands Historic Park is in the Central Fire District. Bushfire safety is a personal responsibility. Anyone entering parks and forests during the bushfire season needs to stay aware of forecast weather conditions. Check the Fire Danger Rating and for days of Total Fire Ban at www.emergency.vic.gov.au on the VicEmergency smartphone app or call the VicEmergency Hotline on 1800 226 226.
No fires may be lit on Total Fire Ban days. On Catastrophic Fire Danger Rating days this park will be closed for public safety. Closure signs may be erected but do not expect an official warning. Check the latest conditions at www.parks.vic.gov.au or by calling 13 1963.
If you are walking in the park, please be aware of snakes. Motorists need to be on the alert for kangaroos, especially at dusk and dawn.
Change of Conditions
Nature being nature, sometimes conditions can change at short notice. It's a good idea to check this page ahead of your visit for any updates.
Somerton Rd Picnic Area (Woodlands Historic Park)

Back Paddock - Bandicoot Enclosure is currently closed

The Back Paddock - Bandicoot Enclosure is currently closed to the public. This is due to park management practices.

Somerton Rd BBQs closed

The electric barbecues at Somerton Rd Picnic Area are closed until further notice. Parks Victoria apologises for any inconvenience.

Notices Affecting Multiple Sites

Woodlands Historic Park track conditions

Some tracks and trails within Woodlands Historic Park have been damaged by recent storm events. Please take care while visiting.
How we keep it special
We aim to ensure that our valued parks, and the natural assets and cultural heritage they hold, can be enjoyed now and by future generations.
Help us protect the park by keeping dogs on lead at all times. Dogs are strictly prohibited from entering the Eastern Barred Bandicoot Sanctuary.
Please carry all litter out of the park as no bins are provided.