Cultural centrepiece coming to Tower Hill
Thursday 16 November, 2023
A striking symbol of Eastern Maar culture is coming to Tower Hill (Koroitj), with an artistic feature representing an eel trap to be installed within the visitor centre.
Local First Nations artists are being invited to develop the piece celebrating the significance and history of eel fishing and aquaculture across this Aboriginal cultural landscape.
To be installed at the centre of the circular visitor centre, the piece will be a new addition to the 50-year-old heritage-listed building which is currently being restored.
Opened in 1971, the Robin Boyd-designed Visitor Centre is an iconic feature at Tower Hill. Repairs and maintenance commenced earlier this year to ensure the building can continue to welcome visitors into the future.
The building's conical roof, which reflects the dormant volcano in which it sits, is being carefully restored. A weather-proof membrane has been laid across the roof structure and scoria rock applied – helping blend the building with its surrounding environment.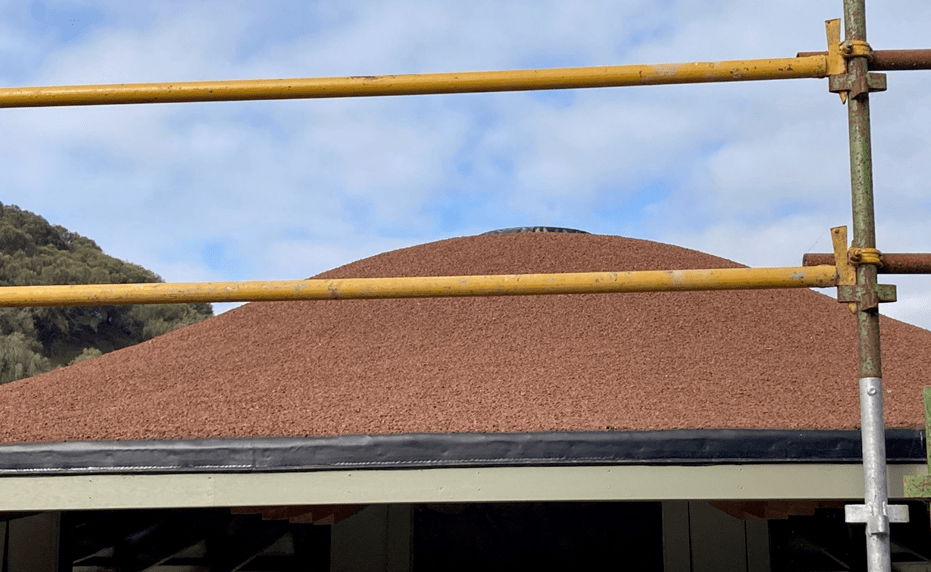 Underneath, the ceiling's sweeping wooden beams have been stripped back and restored.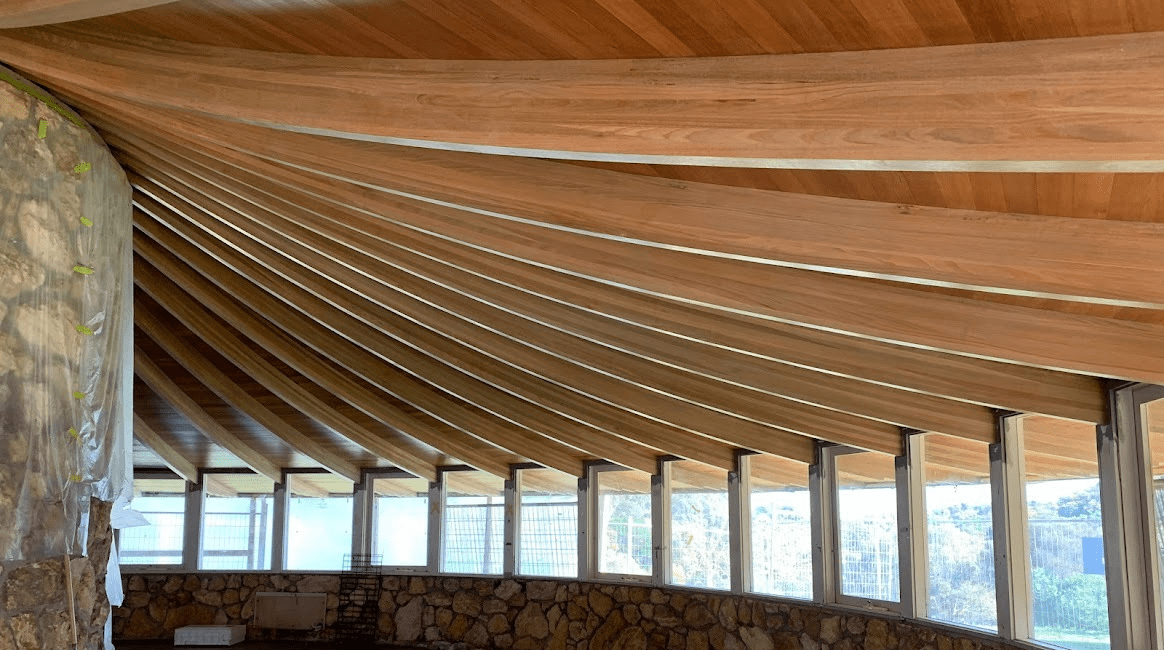 Other works include the restoration of timber windows and doors, the re-pointing of stonework, re-sealing of the building's floor, and an upgrade of lighting, heating and cooling.
These works on the visitor centre follows the development of an Activation and Linkages Plan for the Tower Hill Wildlife Reserve. The plan was developed with public consultation to improve visitors' experience of the reserve, celebrate its cultural heritage, and explore better connections with the surrounding region.
Guided by this plan, Parks Victoria and Eastern Maar Aboriginal Corporation are working together on improvements to Tower Hill. In addition to the visitor centre, designs are being finalised for upgrades to the nearby toilet and amenities building, and also for upgrades to the cultural dance ground.
Other potential improvements in the reserve, including to walking trails, signage and interpretive items, are begin investigated and assessed.
For information about upgrades at the Tower Hill Wildlife Reserve visit the 'Projects' section of the Parks Victoria website.