A spectacularly scenic journey that draws four-wheel-drive tourers from all over Australia, Wonnangatta Icon Drive is a must-do for adventure-seekers in Alpine National Park. Take in the rich history and heritage of the High Country as you drive these rugged tracks.
For those keen to get well off the beaten track, into mountain history, and onto some magnificent four wheel drive tracks, the Wonnangatta Icon Drive is one of the best four wheel driving experiences in Australia.
Accessible only by 4WD, the breathtaking 222-kilometre loop takes you through Wonnangatta Valley, the Grant Historic Area, the remote community of Dargo, and up to the unmatched panoramas of the Alps offered by the Howitt and Dargo High Plains.
Explore the remains of the pioneer miners and graziers, and discover the heritage huts built by mountain cattlemen in the early 20th century. Linger by 100m waterfalls, and breathe the high mountain air as you step out of the vehicle to stroll beneath Alpine Ash and over grassy alpine plains.
Stop at the many lookouts and family walk locations to take in the glorious mountain scenery and learn more about the European history of the area, including the ruins of an old homestead near the confluence of the Conglomerate Creek and Wonnangatta River. Historic huts, bridges and campsites abound, and offer a glimpse into the hardship experienced by the pioneer settlers of the region (or, if you stop at the Loo With A View at Vallejo Gantner Hut, a meditative glimpse from a longdrop throne onto an improbably awesome view).
You should allow two to three days for this drive, and remember that many tracks are rated Difficult – this is a tour for experienced four-wheel drivers. The whole loop is classified as Very Difficult in dry conditions, so be prepared.
You'll need to take all you need for self-sufficient camping – check the Visitor Guide and 4WD Victoria's Wonnangatta Drive brochure [PDF] for more details on where to make camp.
Things To Do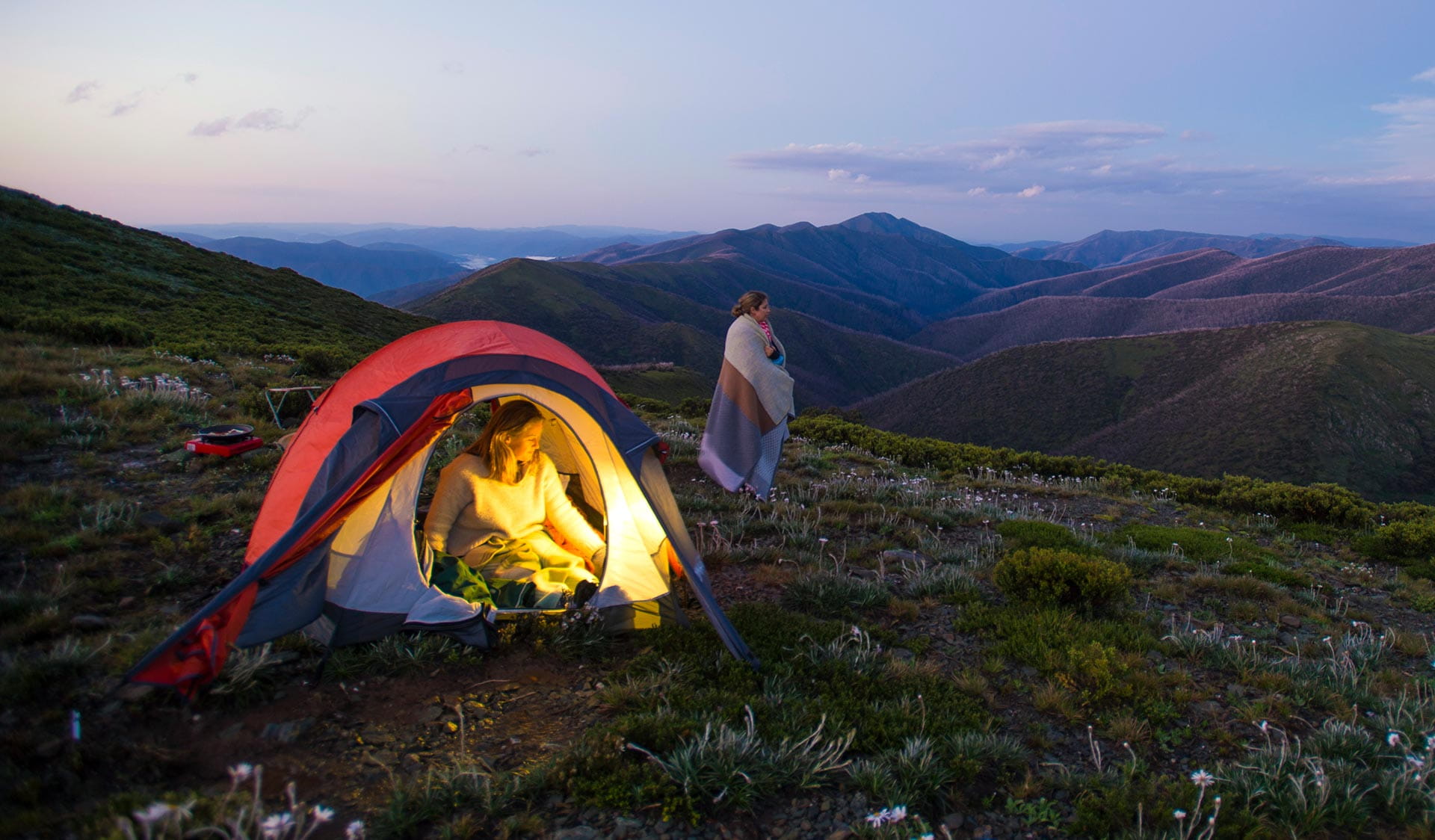 The Alpine National Park offers some of the most authentic and scenic bush camping opportunities in Victoria.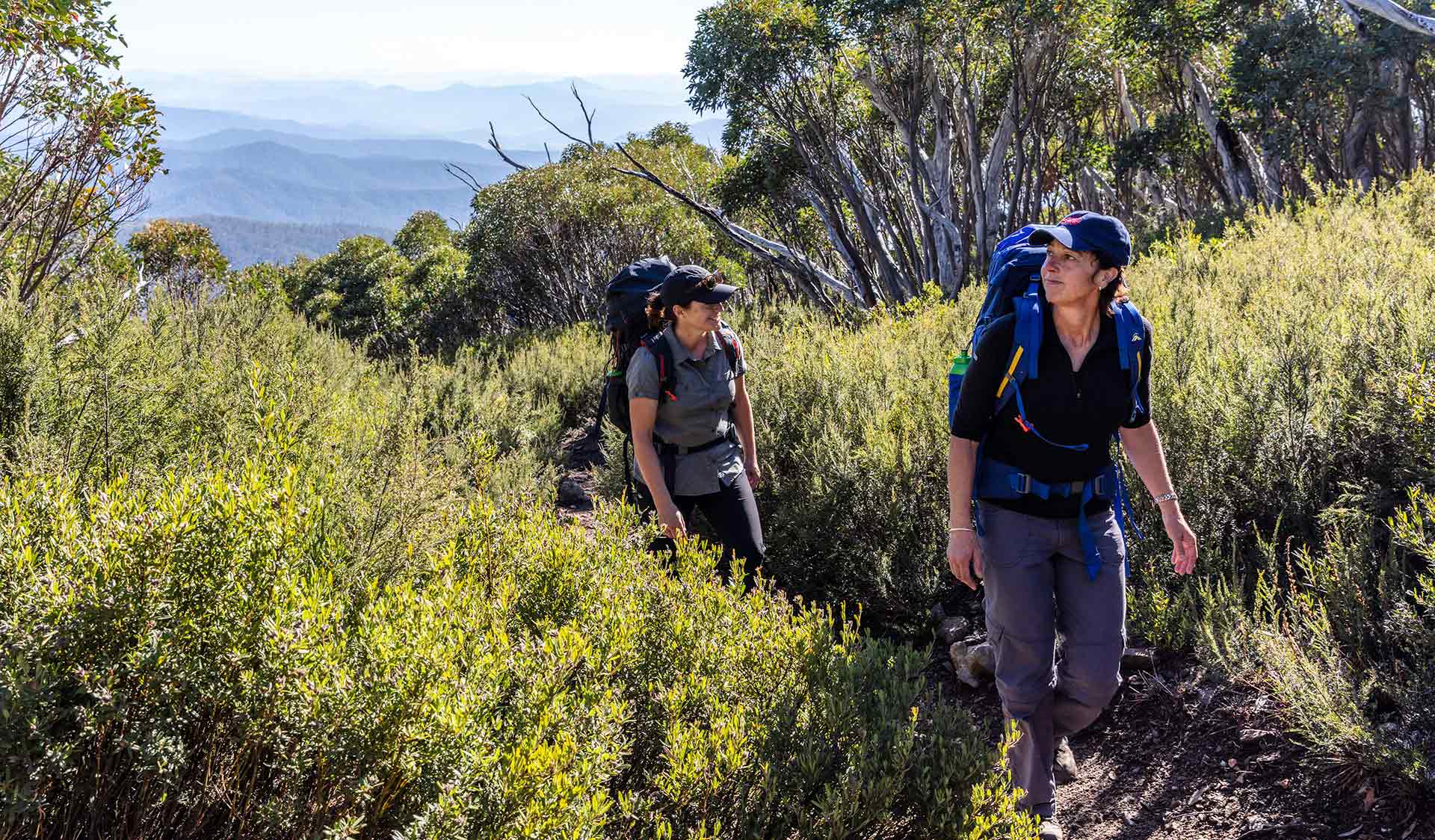 Explore some of Australia's best mountain walking around Mount Bogong, including the Staircase, Eskdale Spur and a variety of other day hikes and family walks.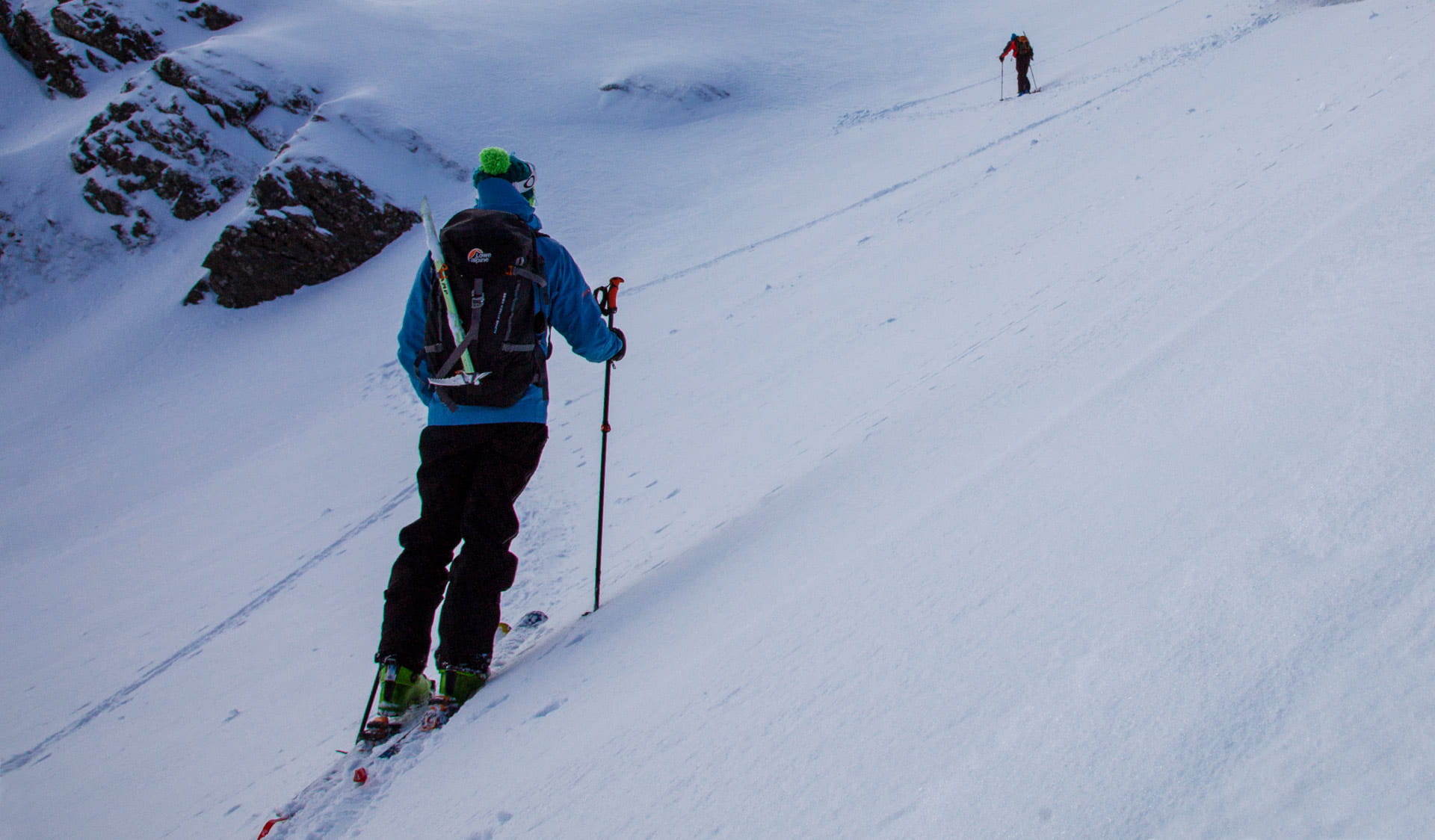 Cross-country skiing
In winter, skiing is popular in the Lost Plain - Holmes Plain area. More experienced skiers can explore the extensive, remote open snow plains, particularly the Snowy and Howitt Plains. You may need a 4WD vehicle to access the areas along the Tamboritha Road. Expect a relatively arduous walk to reach skiable snow past the season road closure on Howitt Road.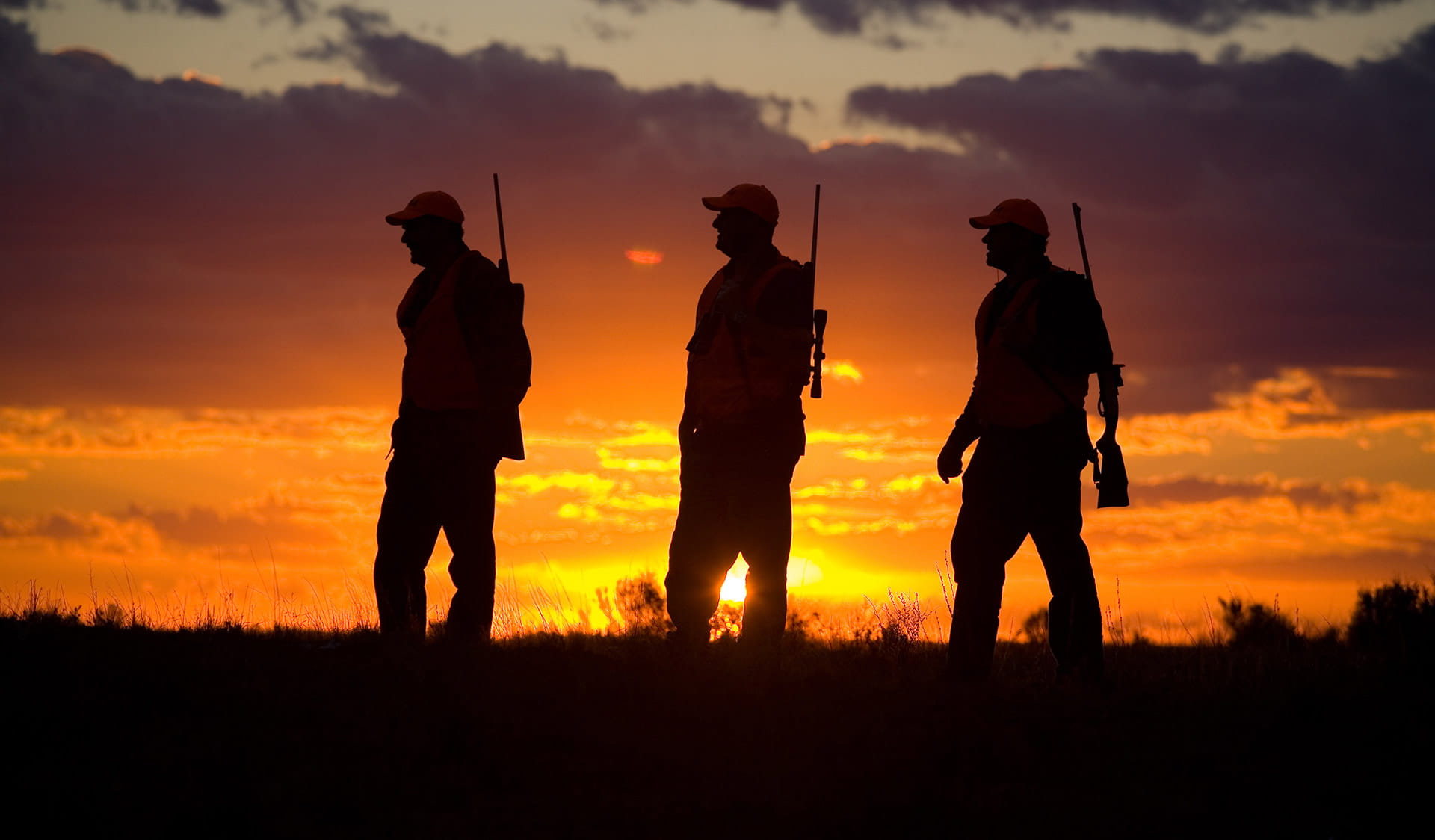 Sections of the Alpine National Park and Avon Wilderness Park are regarded as world class for Sambar Deer stalking.
In quiet lakes and gently flowing rivers, in the pounding surf or in the depths beneath your boat – the waters of Victoria's parks and reserves offer some prize catches.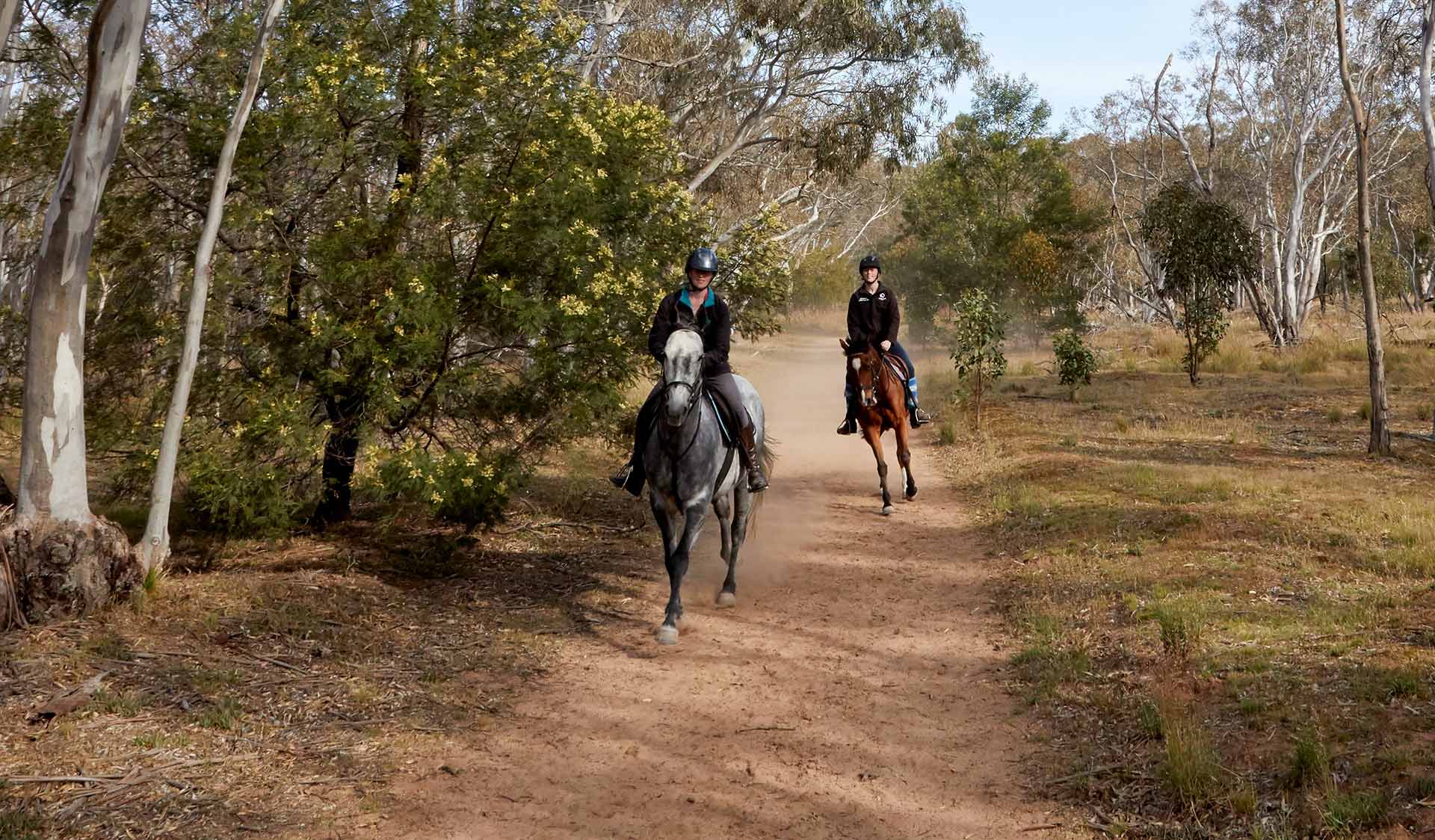 Explore the landscape on horseback to appreciate the solitude and peace of the natural environment. Victoria's parks offer a variety of horse riding experiences.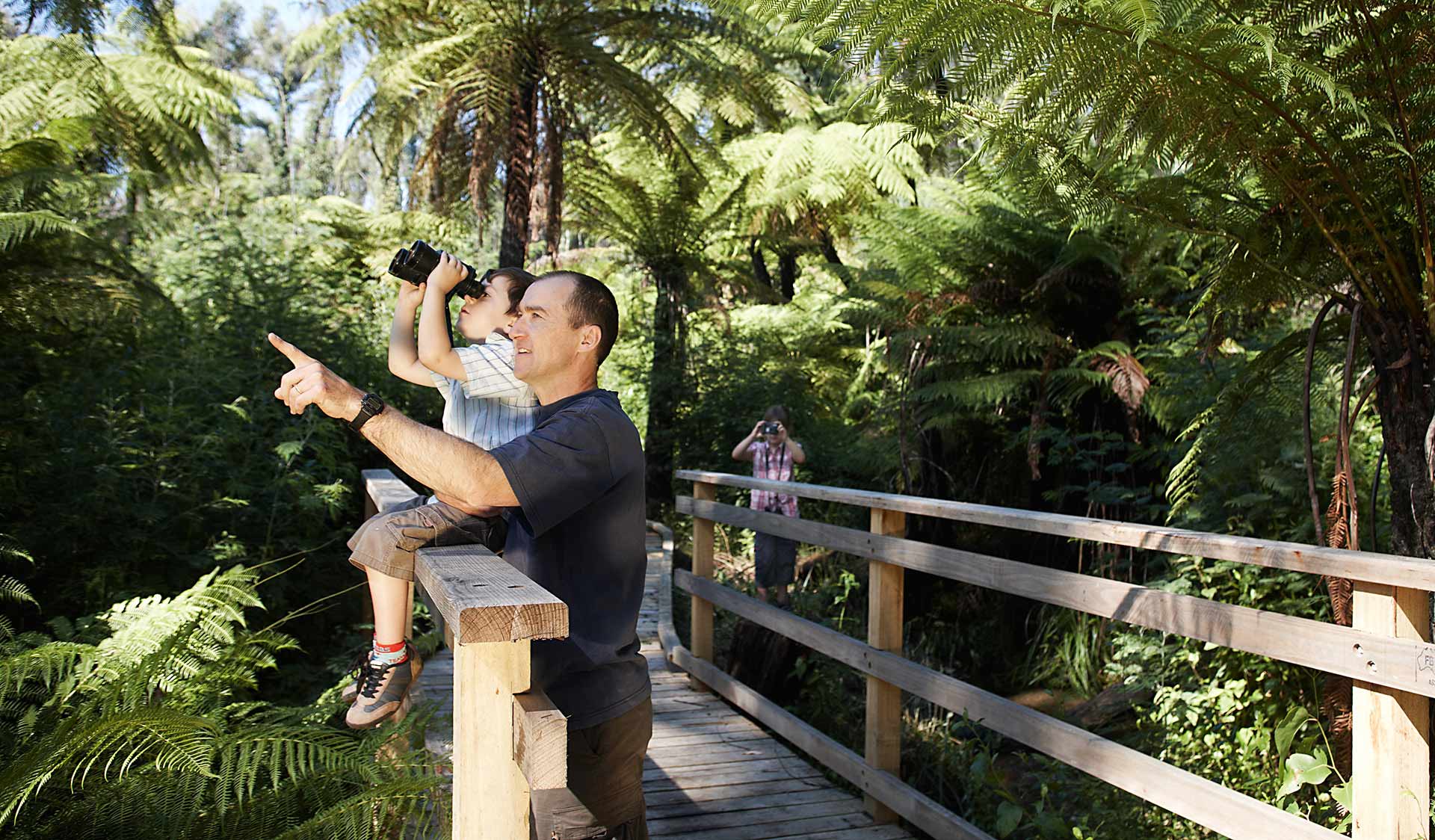 From bushland to wetlands and everything in between, parks provide habitat to an abundance of common and rare bird species. Go for a wander and see how many you can spot.
How to get there
Wonnangatta Icon Drive
There are several access routes to join the drive. The most popular entry points are:
From Heyfield through Licola
From Dargo
From Myrtleford or Porepunkah
From Mansfield
When you're there
Download the Visitor Guide and 4WD Victoria's Wonnangatta Drive brochure for more information.
Need to know
Wonnangatta Icon Drive
Accessibility
Visiting a park can be more of a challenge for people with disabilities, however in Victoria there are a wide range of facilities to help people of all abilities enjoy our wonderful parks around the state.
Change of Conditions
Nature being nature, sometimes conditions can change at short notice. It's a good idea to check this page ahead of your visit for any updates.
Track closures due to flood impact

The following tracks are closed due to impact by storms and flood. Crews will assess and reopen when safe:

The following tracks are closed due to impact by storms and flood. Crews will assess and reopen when safe:

Cobberas Track


Ingeegoodbee Track

Little Cobbler Track

McFarlines Flat Track


Wabonga and McMillan's Track closures for repairs and maintenance

Wabonga 4WD track will be closed from the intersection of Paradise Falls Rd to Basin Track intersection, and McMillan's Track will be closed from Burrowes Rd to Wabonga track for the period 25th September to 15th December inclusive.

The closure is to allow for important track repairs, culvert and bridge installations to support fire fighting access and response.

If the works are completed prior to the 15th December the track will be re-opened.




Alternative access to the Wabonga Plateau area can be via Long Spur, Basin Track, Top Crossing, or Burnt Top

once the Seasonal Road closures have ended on the 2nd November.

Mt Pinnibar Track - deteriorated condition

Mt Pinnibar Track – deteriorated condition




Mt Pinnibar Track between Walkers Road and Tom Groggin Track has deteriorated significantly following recent flood and storm events.




Visitors are advised to consider alternate routes to the summit of Mt Pinnibar until repairs can be carried out.

Bogong High Plains Road

Following the landslide at Bogong Village the Bogong

High

Plains Road is now open however remediation work will continue into the foreseeable future to rectify the damage created by the landslide. Parks Victoria advises that all visitors check the

Regional

Roads Victoria and

Victoria's

big build website for the latest traffic updates on closures or delays before visiting.

https://regionalroads.vic.gov.au/map/north-eastern-improvements/bogong-high-plains-road-landslip

https://bigbuild.vic.gov.au/projects/mrpv/bogong-high-plains-road-landslip




Notices Affecting Multiple Sites

Mt Selwyn Road closure

Mount Selwyn Road is closed between the intersections of Five Ways and Canyo Road between May 2023 till approximately December 2023 due to significant road works being undertaken on this section of road.




Alternate routes are Dingo Creek Tk - Great Diving Range Tk - Mt Selwyn Rd, Selwyn Creek Rd - Great Driving Range Tk - Mt Selwyn Rd or Selwyn Creek Rd - Tea Tree Range Rd - Mt Selwyn Rd or Walshs Tk - East Buffalo Rd - West Humffray Rd - Selwyn Tk. - Please check seasonal road closures prior to departure as these might affect your vogue.




In the interest of visitor safety this road is closed b

etween May 2023 till approximately December 2023.

Notices Affecting Multiple Parks

Seasonal road closures 2023

Seasonal road closures apply to areas within and tracks bordering this park from 15 June 2023. See

MapshareVic

for locations of the closures. Visit the

seasonal road closures

page for more information.

Ground shooting operations targeting deer

Ground control operations targeting deer will be undertaken in these Parks and Reserves from December 2022 to December 2023.

These areas will remain open to visitors during operations.

Alpine National Park (Bogong High Plains, Mount Bogong, Dinner Plain,

Dargo High Plains, Foothills and Southern Alps)

Buchan Caves Reserve

Burrowa-Pine Mountain

Cape Conran Coastal Park

Cape Liptrap Coastal Park

Cabbage Tree Creek Flora Reserve

Errinundra National Park

Lake Tyers State Park

Lakes National Park

Baw Baw National Park

Mount Buffalo National Park

Mount Mittamatite Regional Park

Mount Mitta Mitta Flora Reserve

Mount Lawson State Park

Mount Granya State Park

Mountain Creek Education Area

Pheasant Creek Flora Reserve

Wabba Wilderness Park

Wilsons Promontory National Park




For more information about deer control to protect biodiversity, please visit

this link

.

McNamara Hut (Buckety Plain) Camping Area (Alpine National Park, Bundara - Cobungra Remote and Natural Area)

Trap Yard Gap Track Temporarily Closed

A sink hole has appeared on Trap Yard Gap Track between the Bogong High Plains Road and the locked gate 500 m away from McNamara Hut camping ground in the Bundara Buckety Plain area. Trap Yard Gap Track has been closed to vehicles for their own safety and to maintain the integrity of the road. There is flagging/caution tap across the track where it exists the Bogong High Plains Road to highlight that the track should not be driven on.

Attachments: Buckety (150KB)

Davies Plain Hut & Camping Area (Alpine National Park)

Early seasonal closure for Davies Plain Track and Kings Plain Track, Alpine National Park

Kings Plain Track and Davies Plain Track

between Buckwong Creek Camping Area (at Tom Groggin) and Charlies Creek Camping Area are seasonally closed to all vehicles from

1 May to 30 November

inclusive.

Sections of Davies Plain Track north of Buckwong Creek Camping Area (at Tom Groggin) and south of Charlies Creek Camping Area are seasonally closed to vehicles between the 2nd Thursday in June and the Thursday before Melbourne Cup day.

Attachments: Davies Plain Track seasonal closure section_1 May - 30 Nov (258KB)
Similar Trails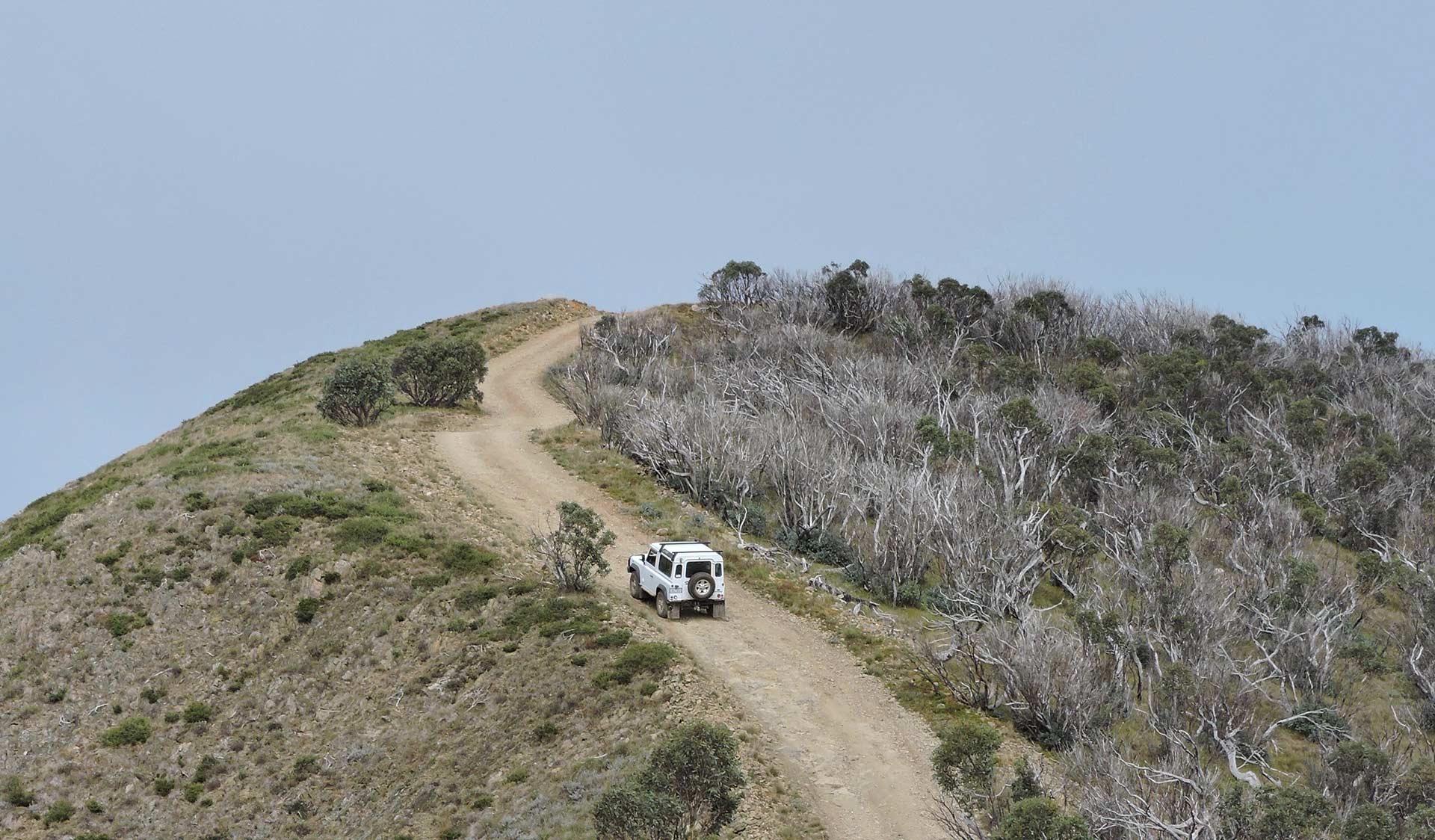 With Victoria's Iconic 4WD Adventures, you can experience six of the very best four wheel drive touring routes, with tracks for everyone from the experienced driver to the relative novice.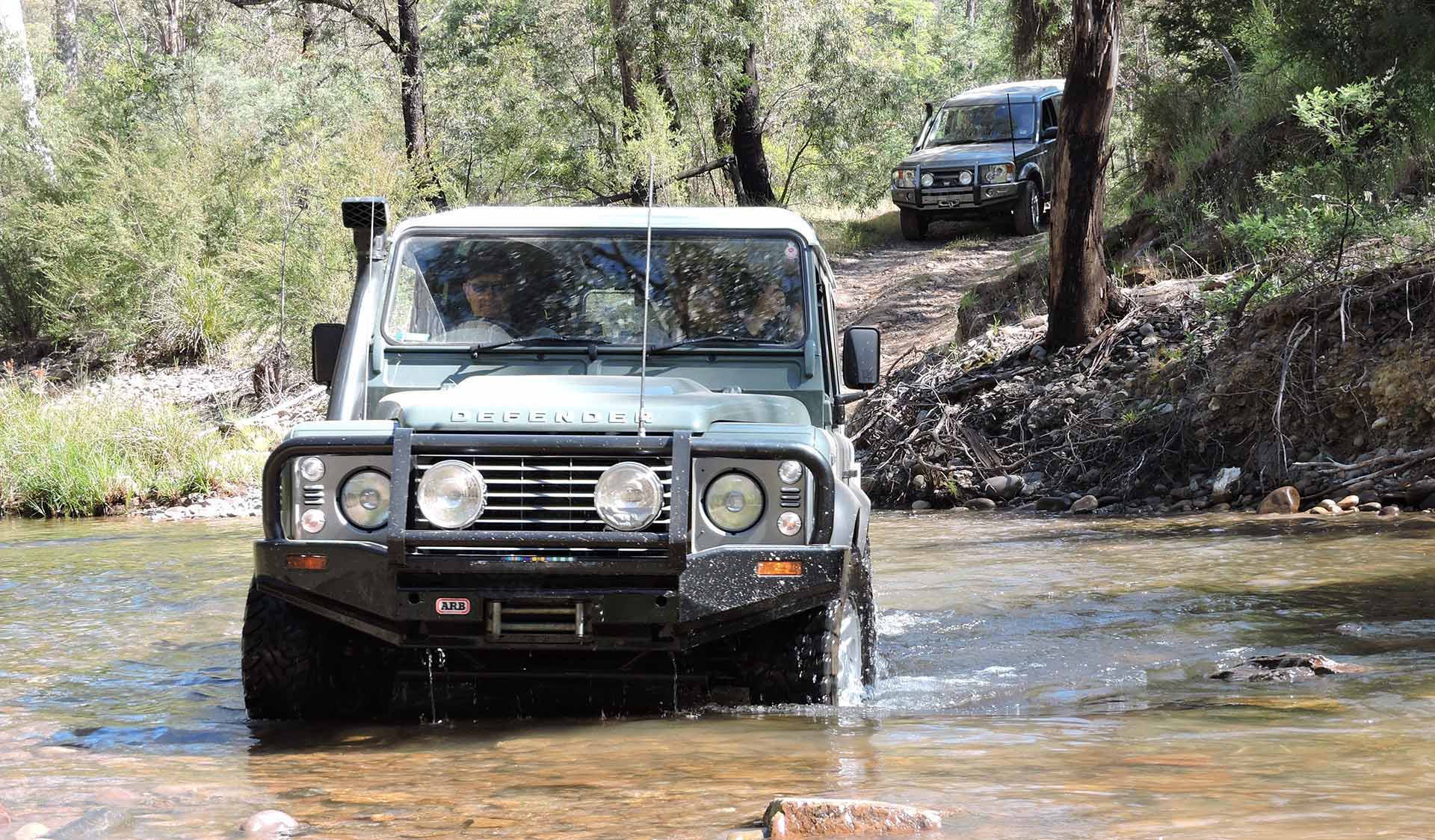 Enjoy a range of short and long 4WD trips in Victoria's parks. From the desert or mountains, to the rainforest or snow, 4WD tracks cater for all levels of skill and expertise.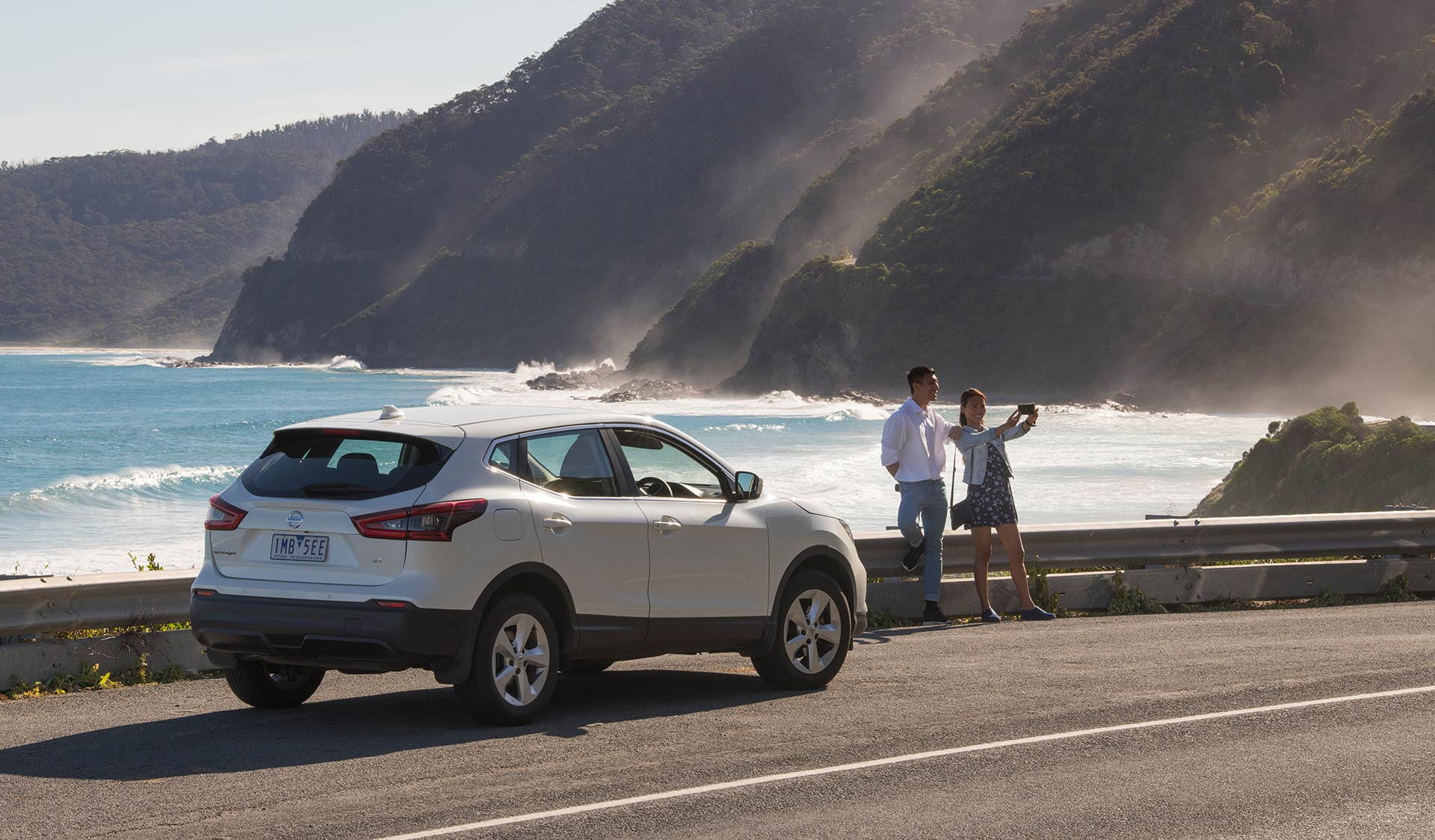 Venture out on a regional road trip with some of Australia's most scenic drives taking you to its most spectacular natural attractions.