Explore
Beechworth Historic Park
Beechworth Historic Park is part of an Aboriginal cultural landscape. Parks Victoria respects the deep and continuing connection that Traditional Owners have to these lands and waters, and we recognise their ongoing role in caring for Country.
In 1852 gold was discovered near Beechworth, and thousands of miners flocked to the Spring and Reids Creek goldfields to seek their fortune. Just five years later, the site was producing so much gold that half a tonne was being shipped to Melbourne from the fields every fortnight. Eventually, though, the accessible gold was exhausted, and prospectors turned their attention to mining lead and quartz throughout the surrounding forest.
One of the best ways to see evidence of Beechworth's gold mining history today is by exploring the landscape on foot. A 12km network of tracks runs through the dry forests of the Gorge area, allowing you to select your own route and distance to many points of interest. You can start your walk at entry points including the Powder Magazine, One Tree Hill, Ingram's Rock and Gorge Road. Find remnants of the mines at Spring and Reid's Creeks, the Powder Magazine and along the walk from Lake Sambell to Lake Kerferd.
The dry environment of Beechworth Historic Park supports unique plant and animal communities. Stringybarks, native Cypress Pines and Blakely's Red Gums dominate the overstorey. Hardy bush peas, grevilleas and wattles live in the understory, and lilies, orchids and other wildflowers grow on the forest floor. Look closely at the granite outcrops of the area to spy abundant communities of tough lichens and mosses which have evolved to thrive with no soil and very little water. Kangaroos, wallabies, possums and wombats are common in Beechworth Historic Park, and you might spot a koala asleep in the fork of a tree. Many birds make the park their home as well, including honeyeaters, parrots and small insectivorous species. You can also see reptiles like the lace monitor during the summer months.
Things To Do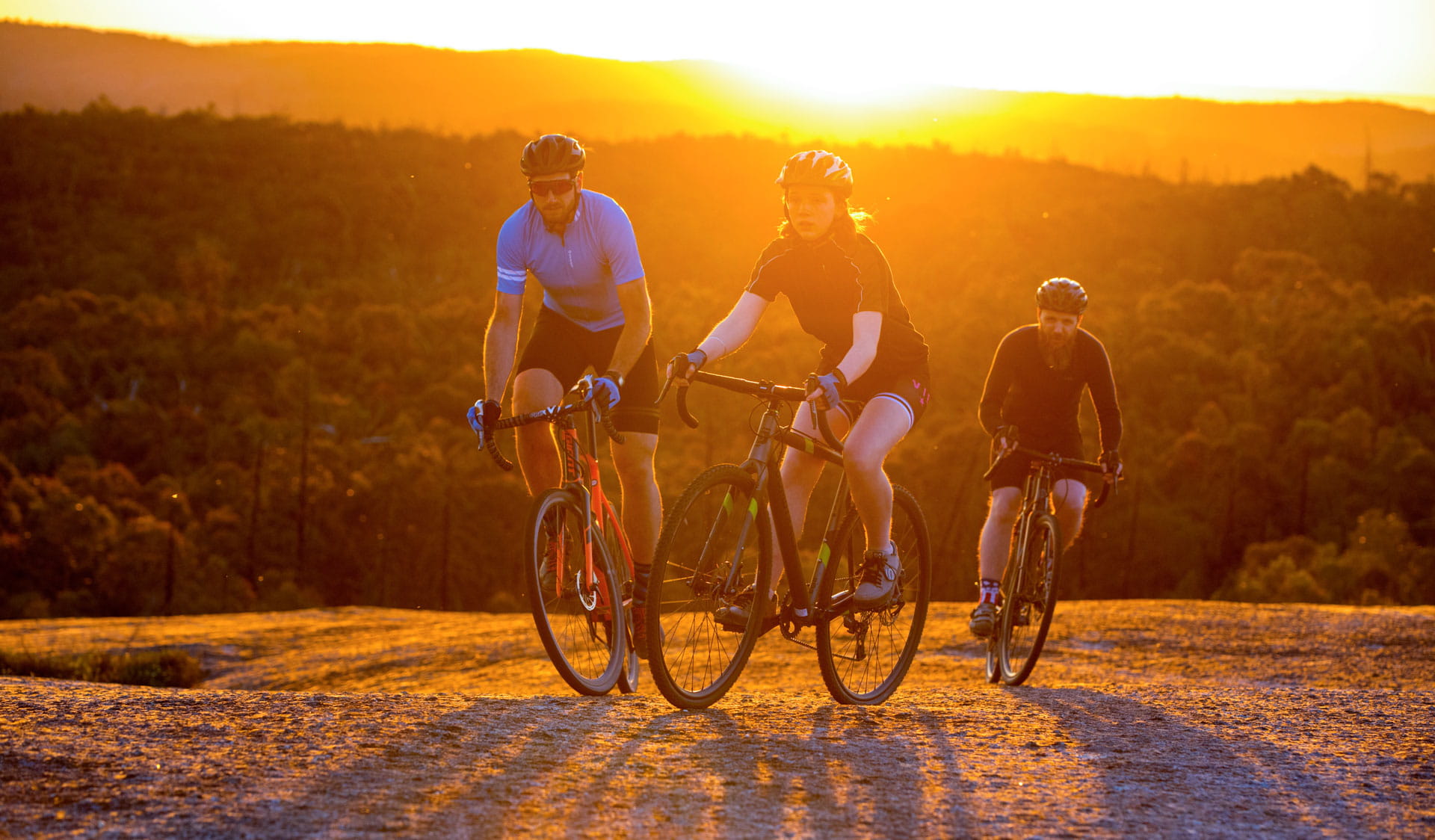 Located between Beechworth and the low hills surrounding Chiltern, the National Park is a great place for picnics, short or day-long walks, cycling and wildlife photography.
Many of the world's largest gold nuggets have been found in Victoria. Try your luck at fossicking and prospecting and find out what's required before you start sifting for gold.
Beechworth Historic Park
This area is well known for its wildlife. Keep an eye out for:
Tours and adventure experiences in parks
One of the best ways you can get into nature is with a Licensed Tour Operator.

There are more than 400 Licensed Tour Operators across Victoria who are ready and waiting to help you experience and connect with Victoria's spectacular parks and waterways.

Discover more than 60 different types of nature-based experiences including hiking, mountain biking, boating, four-wheel driving, indigenous culture tours, birdwatching, surfing, diving and so much more.

Licensed Tour Operators know all the best places to go and will plan and prepare your visit to ensure you are safe and can enjoy your nature-based adventure to the fullest.
Find a Licensed Tour Operator
How to get there
Beechworth Historic Park
Beechworth Historic Park is near the town of Beechworth in north-east Victoria. The park is approximately 3.5 hours from Melbourne and 30 minutes from Wangaratta.
When you're there
Download the Beechworth Historic Area Prospecting Area Map to find out where you are permitted to prospect in the park. A Miner's Right permit is required to prospect in Victoria and must be carried at all times.
Need to know
Beechworth Historic Park
Accessibility
Visiting a park can be more of a challenge for people with disabilities, however in Victoria there are a wide range of facilities to help people of all abilities enjoy our wonderful parks around the state.
Assistance dogs are welcome in Parks Victoria parks and reserves. Entry requirements apply for parks and reserves that are usually dog prohibited, such as national parks.
How we keep it special
Help us care for the park by following these guidelines:
Please take all rubbish with you and leave no trace of your visit
All native plants and animals are protected by law, please do not disturb, or feed them in any way
Dogs are permitted but must always be on leash
Do not disturb or remove any fossil, relic, or historic artefact
Felling trees for firewood is not permitted