Explore
Budj Bim Campground
Parks Victoria respects the deep and continuing connection that Gunditjmara Traditional Owners have to Budj Bim National Park, and we recognise their ongoing role in caring for Country.
We're proud to work with Gunditj Mirring Traditional Owners Aboriginal Corporation in the co-management of this Aboriginal cultural landscape.
Book now
Budj Bim Campground is nestled among forested rocky hollows and ridges formed by lava flows from an ancient volcanic eruption. Camp within walking distance of Lake Surprise, a crater lake with several short walks exploring the ancient and fascinating volcanic landscape of Budj Bim. Resident koalas and kangaroos are often seen.

The campground is suitable for tents and caravans. Sites are between rocky ridges formed by ancient lava flows, and accommodate up to six people with provision for one vehicle. Site 22 is a group site that can accommodate up to 24 campers. Facilities include flushing toilets, hot showers, shared fireplaces and picnic tables.

Budj Bim has a fascinating cultural and geological history. This is a unique and picturesque landscape. As recent as 30,000 years ago, volcanic eruptions blasted through the earth's crust pouring out thousands of tonnes of molten rock into the surrounding landscape. Volcanic features in the area include the remains of relatively recent and extensive lava flows, lava caves, scoria cones and crater lakes.

Follow the Lake Surprise Walk from the lookout and descend to walk around the crater-lake's edge. The longer Lava Canal circuit Walk reveals some amazing features including lava blisters, Tunnel Cave, Natural Bridge and a dry crater as it returns to the start offering views out into the park and down into the crater.
Things to do in the area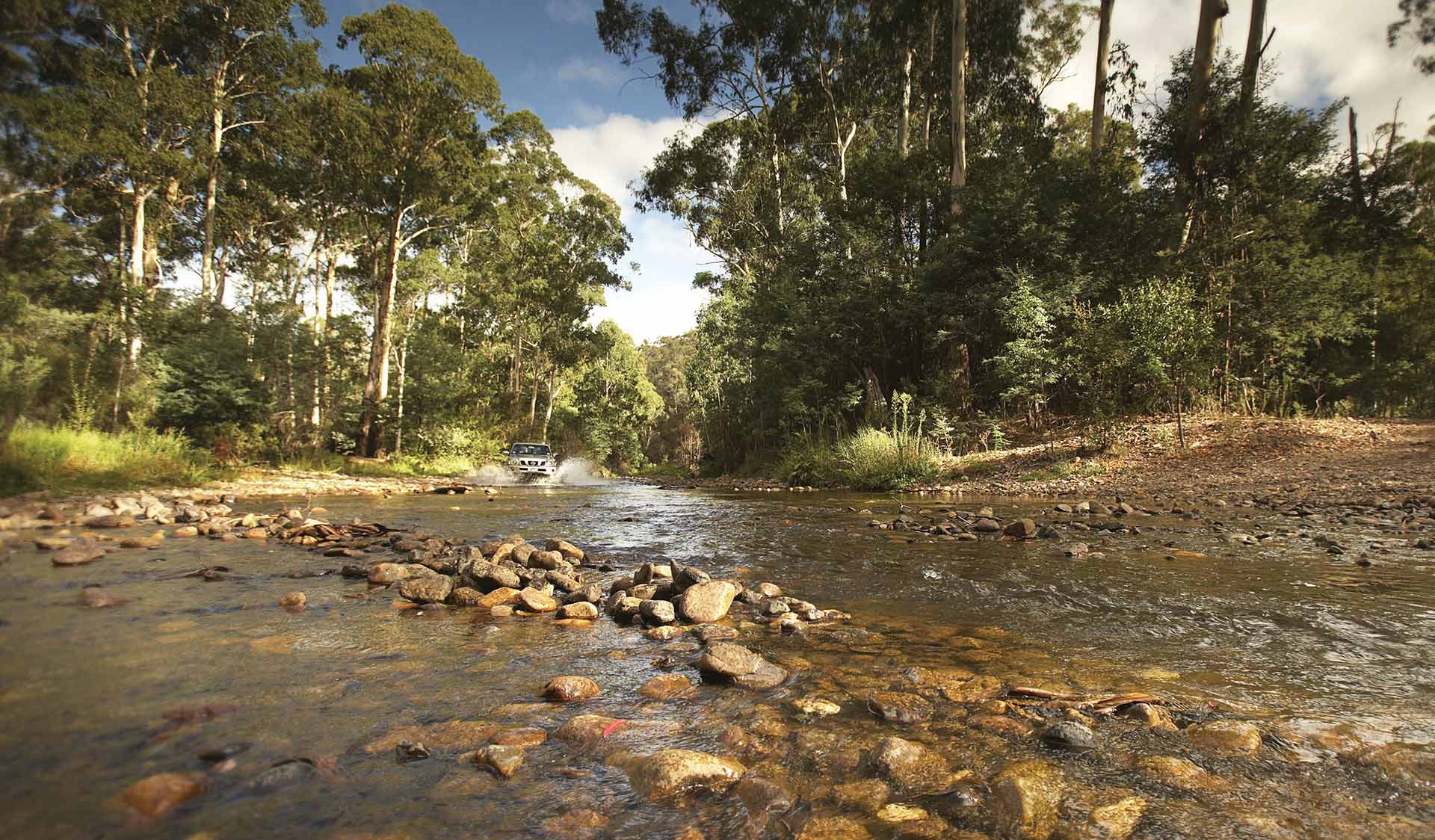 Four wheel driving and trail bike riding
Explore a myriad of tracks available for vehicles and mountain bikes to share.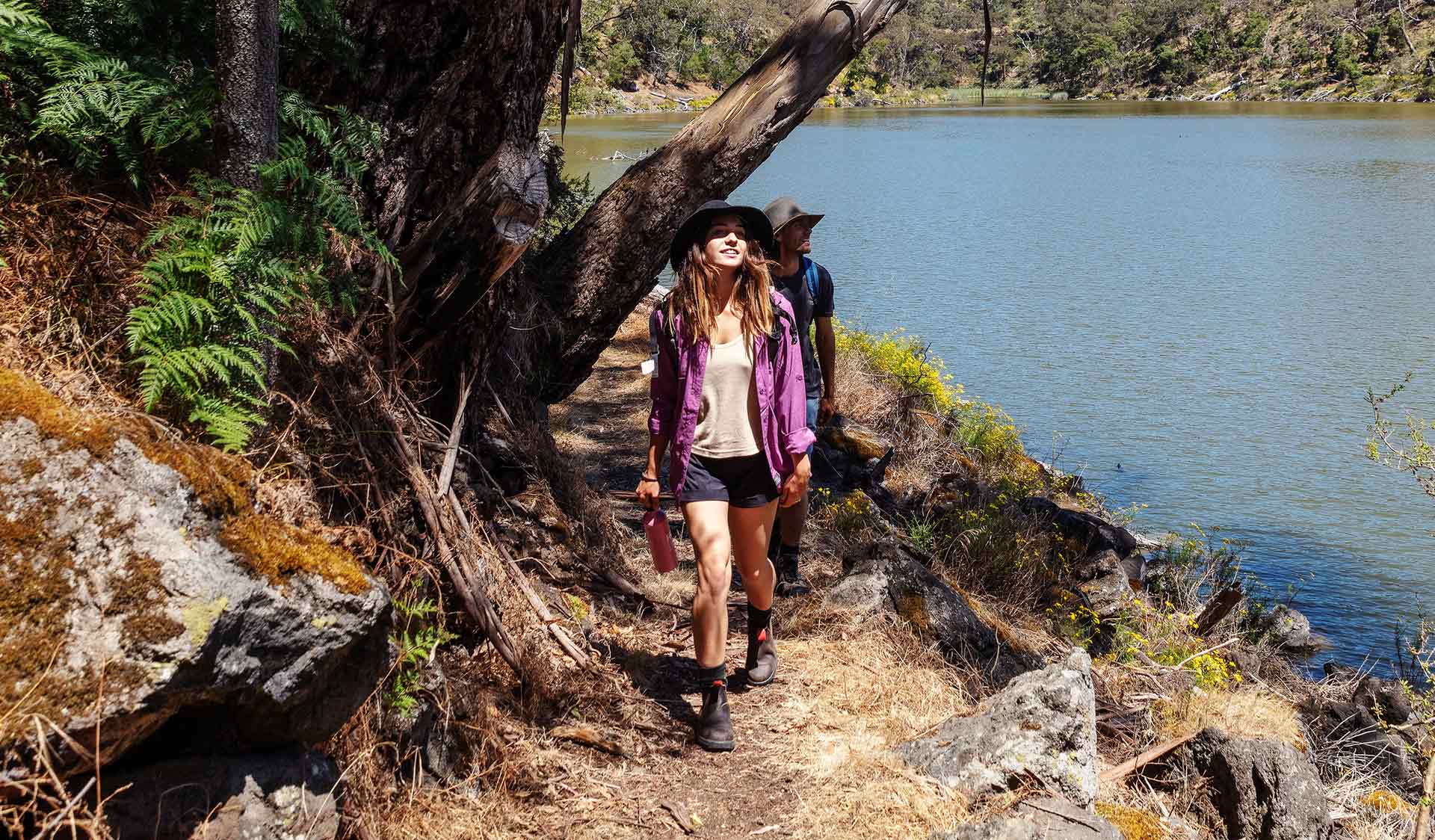 Follow the Lake Surprise Walk from the lookout and descend to walk around the lake's edge. The longer Lava Canal Circuit Walk includes amazing features like lava blisters, Tunnel Cave, Natural Bridge and a dry crater with views across the lake.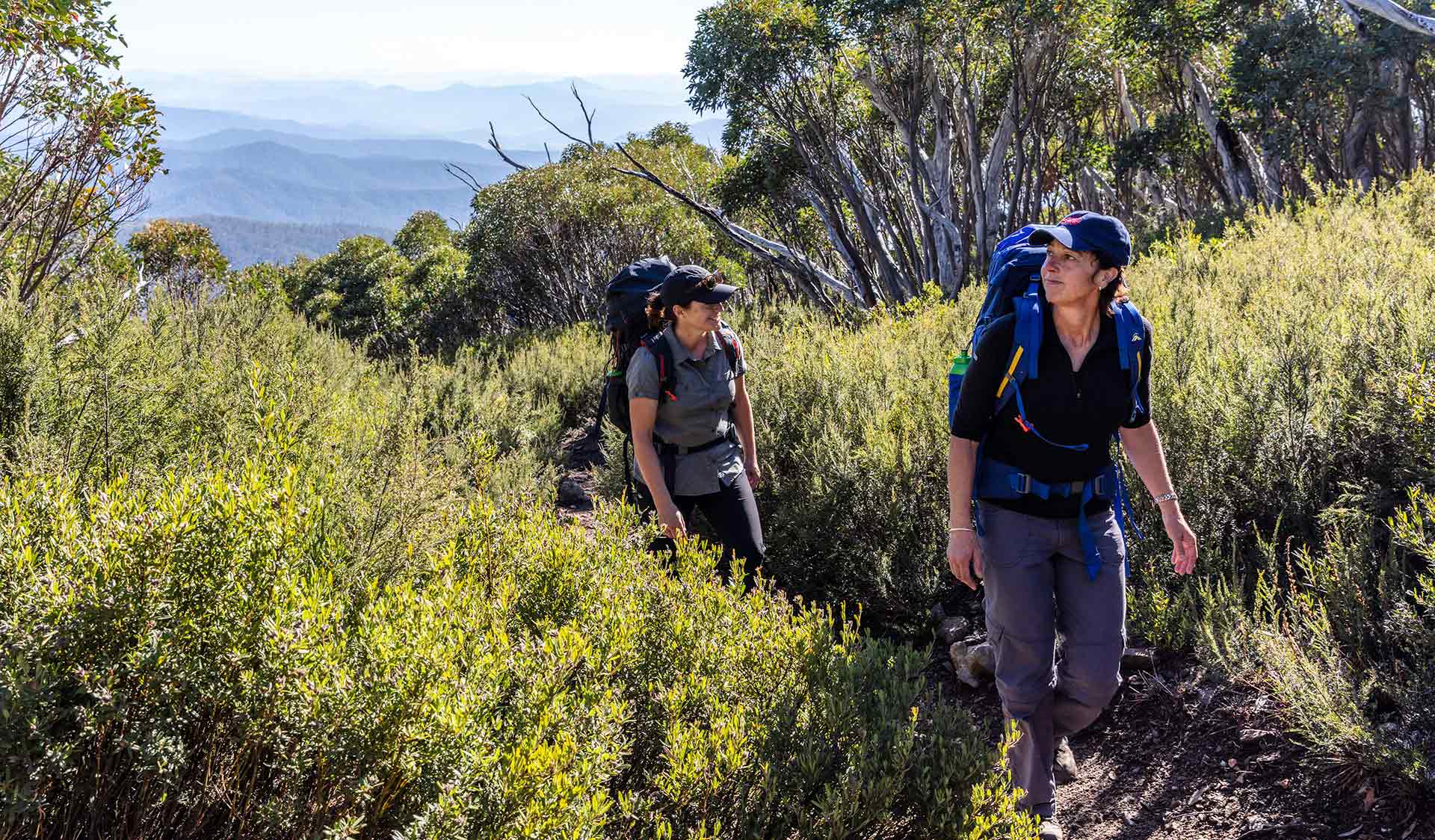 Whether you're after a gentle stroll or something long-distance, there are walking trails to suit all levels of fitness and ability.
How to get there
Budj Bim Campground
Budj Bim National Park is located approximately 300km west of Melbourne. Macarthur is the nearest town to the Visitor Area and Campground. Hamilton is the nearest city to this end of the park. The road to Budj Bim National Park is sealed all the way to the visitor picnic ground. There is a short gravel road from there to the campground, about 200 metres. It is suitable for 2WD.
When you're there
The small town of Macarthur is just a few kilometres away from Budj Bim Campground. Here you can buy food, fuel and other supplies.
Download the Visitor Guide for more information.
Need to know
Budj Bim Campground
Accessibility
The upper picnic area and camping area have relatively accessible facilities and offer views of the crater lake. the Campground: Site 1 is suitable for campers with disabilities and includes nearby access to toilets and washing facilities. Walking tracks down to the crater are very steep. The track to the lower crater has steps.
Budj Bim National Park is in the South West fire district. Bushfire safety is a personal responsibility. Anyone entering the park during the bushfire season needs to stay aware of forecast weather conditions. Check the Fire Danger Rating and for days of Total Fire Ban at emergency.vic.gov.au, on the Vic Emergency App or call the Vic Emergency Hotline 1800 226 226.
No fires may be lit on Total Fire Ban days. On Code Red Fire Danger Rating days this park will be closed for public safety. Closure signs will be erected but do not expect an official warning.
Change of Conditions
Nature being nature, sometimes conditions can change at short notice. It's a good idea to check this page ahead of your visit for any updates.
Budj Bim Campground (Budj Bim National Park)

Budj Bim National Park. Northern toilet block in campground temporarily closed.

The small toilet block in the Budj Bim National Park campground is temporarily closed.

The toilet block will re-open in late October, or earlier if demand requires.




The main toilet and shower block will remain open.

Notices Affecting Multiple Sites

Temporary Walking Track Closure

A large number of fallen trees caused by recent weather events have made the Lake Surprise and Lava Canal Walking tracks unsafe.

Plans are in place to re-open the walking tracks, however they will remain closed until it is safe to do so.

Visitor safety is our highest priority.

Parks Victoria apologises for any inconvenience.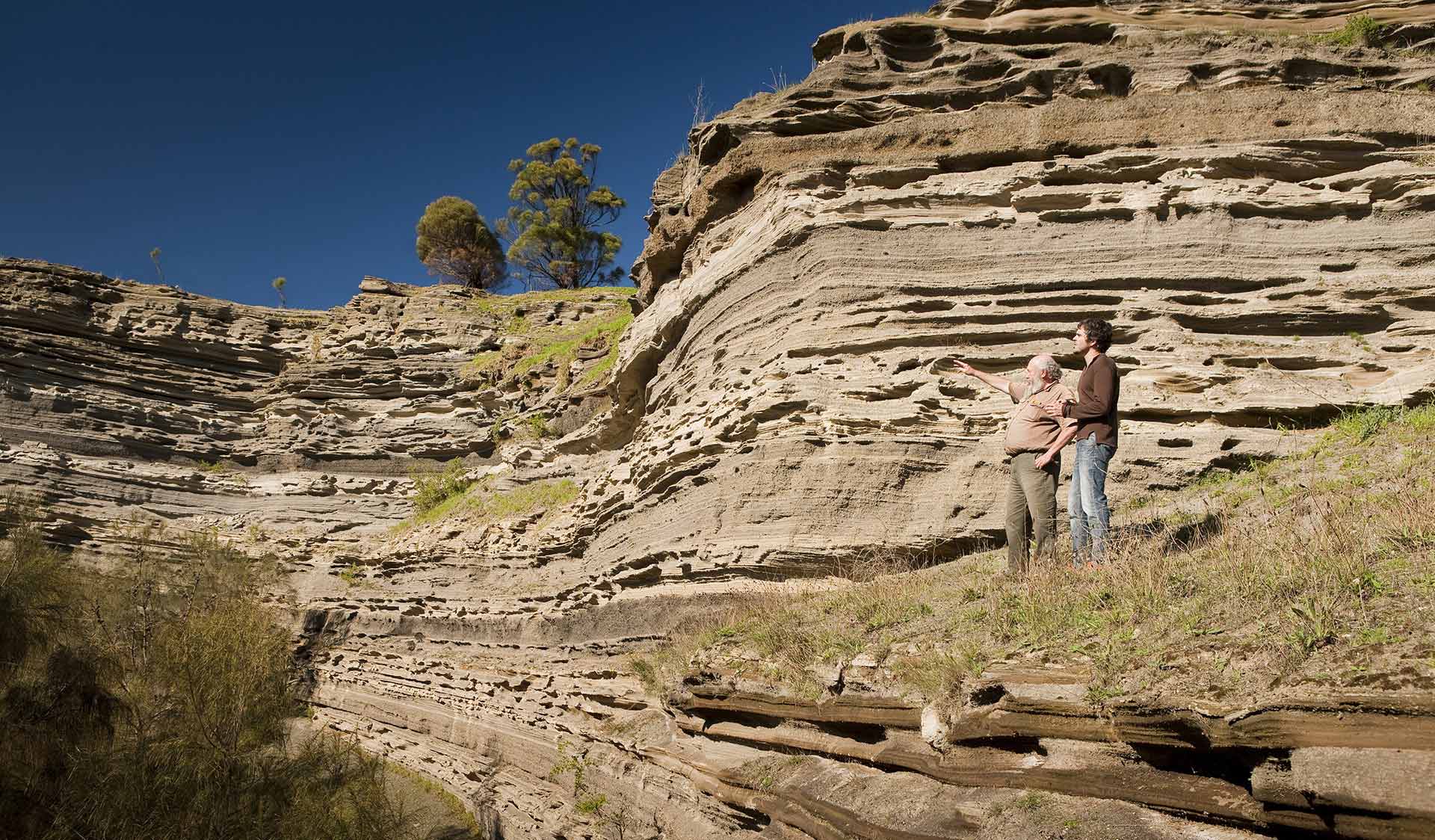 Explore this massive volcanic feature by taking one of the five self-guided walks. Each has a different theme. Enjoy a picnic, spot some local wildlife and learn about the Aboriginal heritage of the area at the Worn Gundidj Visitor Centre.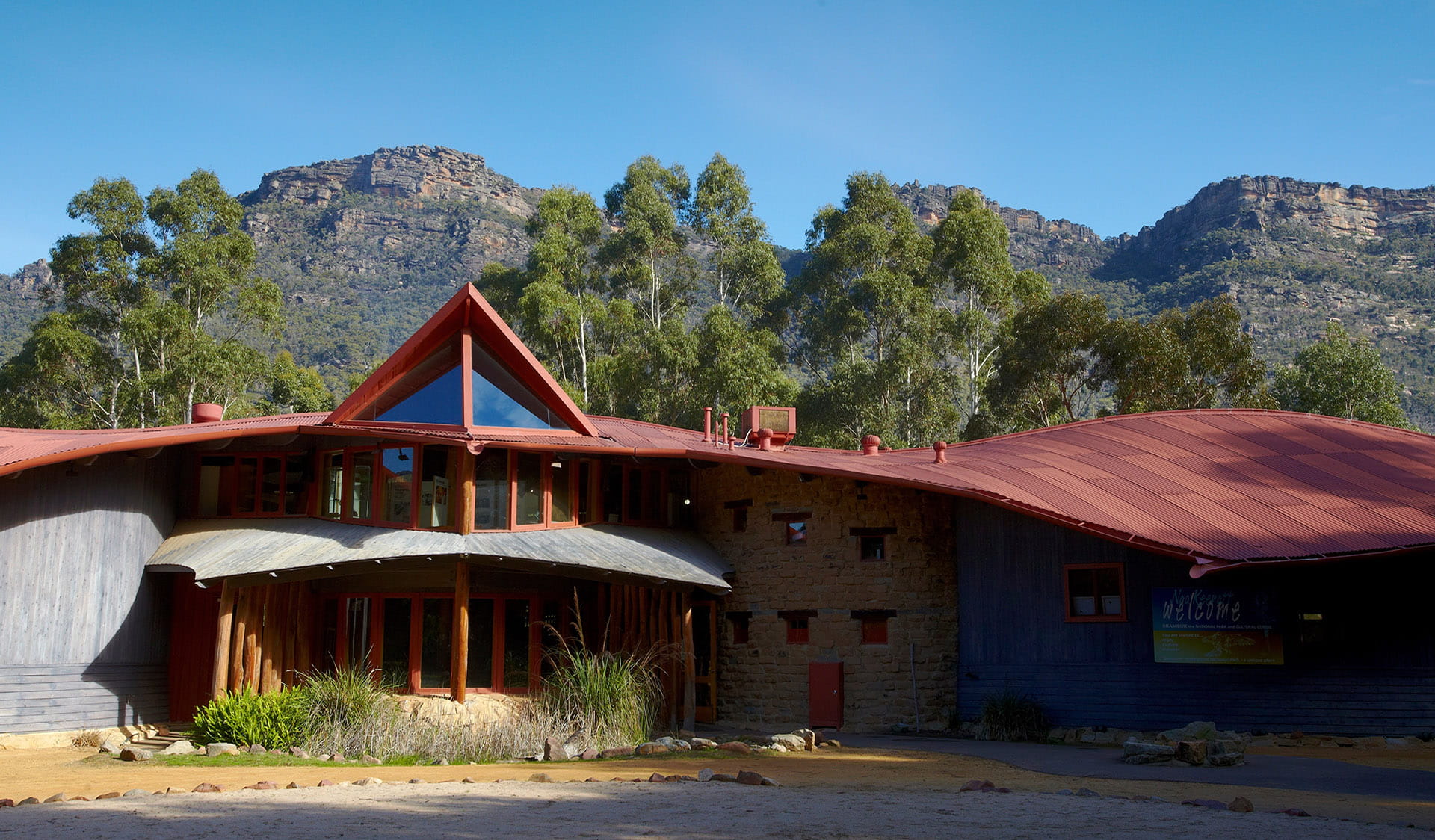 Brambuk The National Park and Cultural Centre in Halls Gap began with the building of the Brambuk Cultural Centre in 1989 to acknowledge, protect and share the cultures of the Jadawadjali and Djab Wurrung Peoples.