Cape Liptrap Coastal Park
Explore
Cape Liptrap Coastal Park
Stretching along the coast from the sand barrier of Point Smythe to the sheltered waters of Waratah Bay, Cape Liptrap Coastal Park has strikingly beautiful scenery.
The coastal park transforms from being a peaceful coastal area to wild, windy and awe inspiring in stormy weather. Whatever the season, Cape Liptrap Coastal Park is worth exploring.
The small township and bustling port of Waratah (now Walkerville) operated from 1875 to 1926 to supply lime to the Melbourne building industry. Limestone mined from the cliffs was burnt with firewood in brick lined-kilns (resembling up-turned bottles) to produce quick lime. The lime was then bagged and hauled in tram carts along a 350 metre jetty which once stretched out into the bay to waiting ships.

Relics of the lime industry remain in the park including the ruins of the kilns in the cliffs at Walkerville South and the formation of tramways which were once used for hauling firewood to the kilns.

A lighthouse was established at Cape Liptrap in 1913 to improve the safety of coastal shipping. In 1951 the steel tower was dismantled and replaced with the current structure. The light is still in operation and has a range of 18 nautical miles (over 34 kilometres).
Things To Do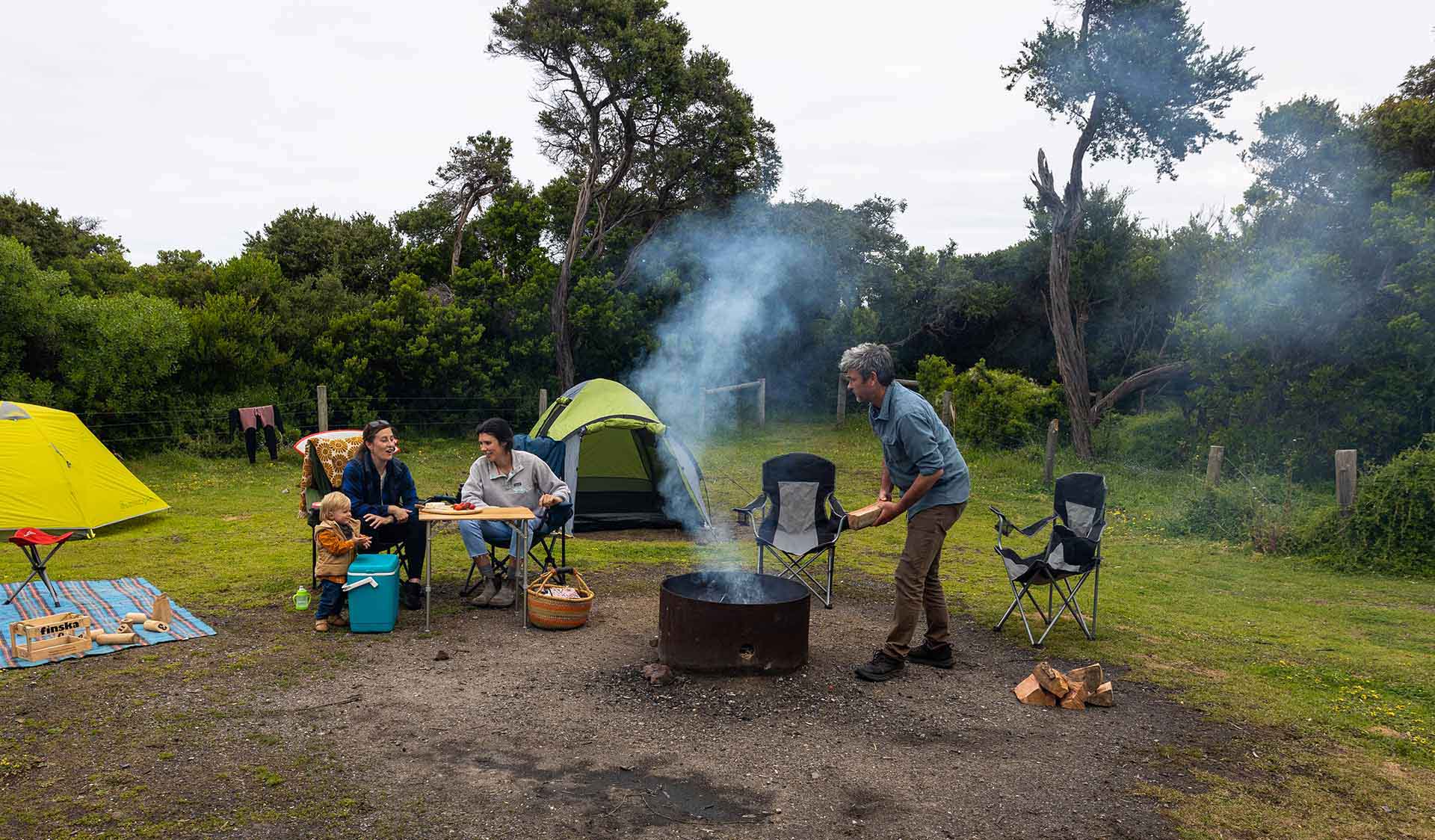 This camping area offers shady campsites set among tall Banksias right on the shore of Waratah Bay. The adjacent beach is unpatrolled and not recommended for swimming. The area is popular for fishing and rock pooling.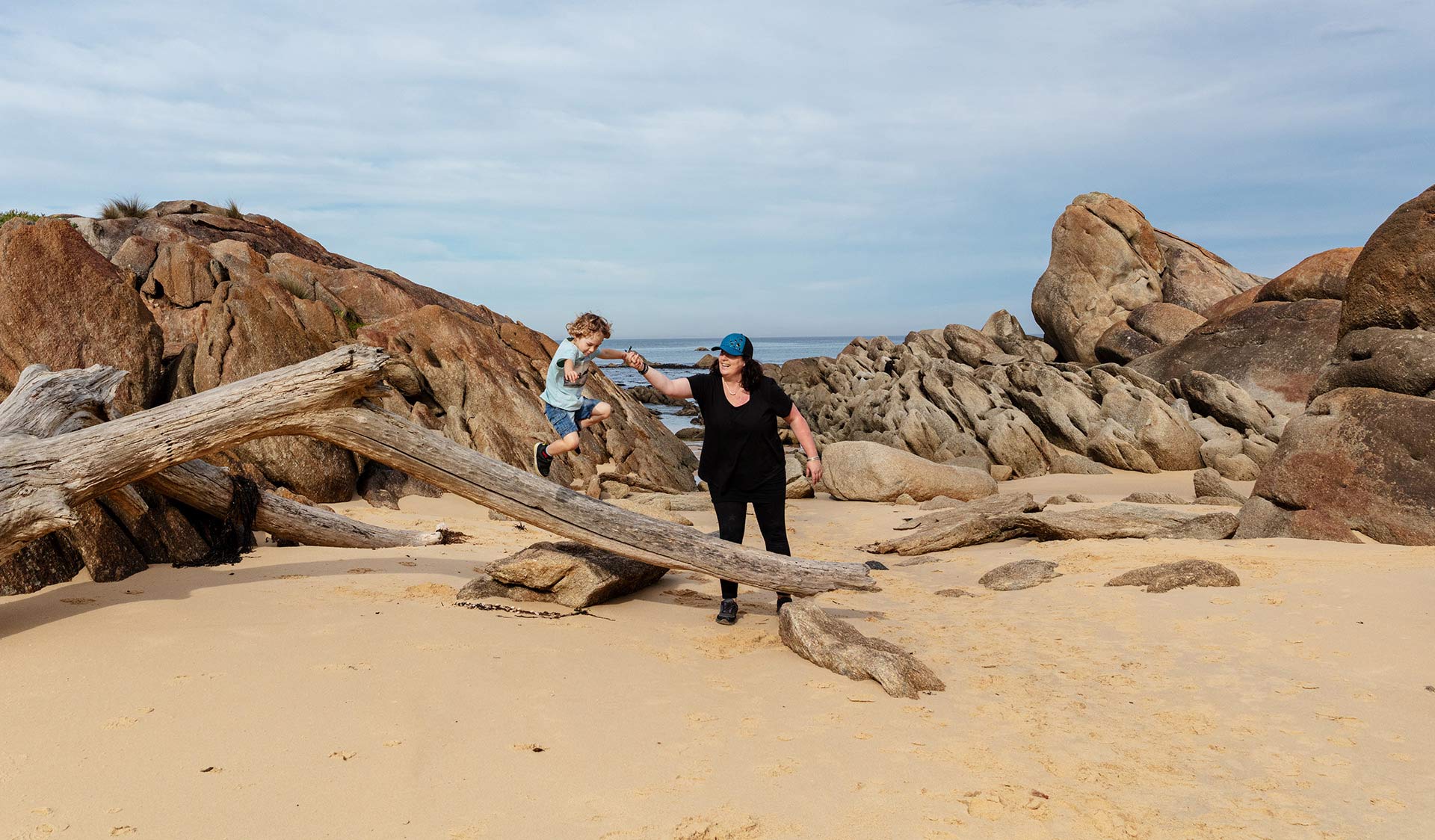 Walk white sandy beaches, swim in cool coastal waters or surf the wild waves of the Southern Ocean.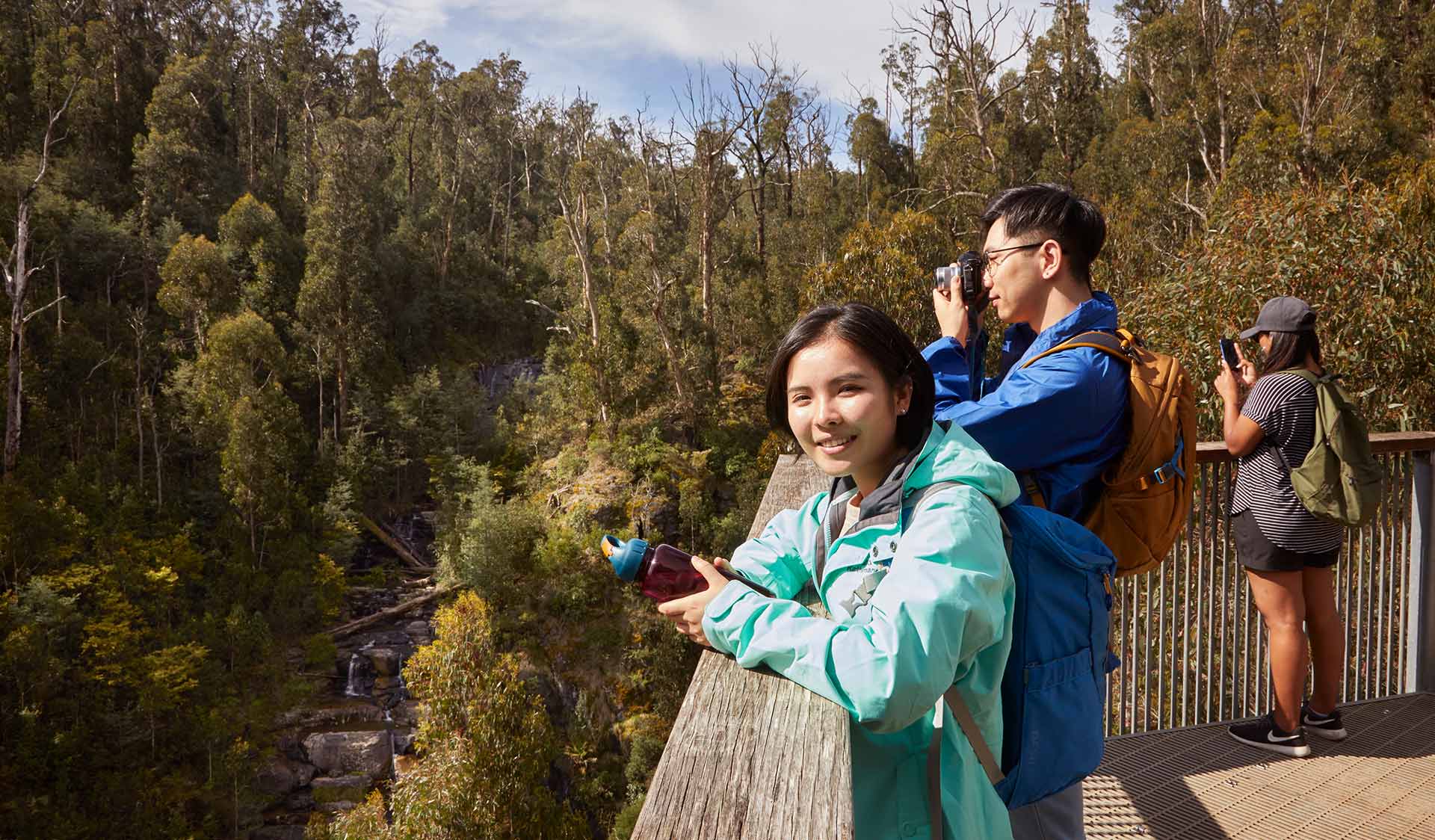 Pack the car and round up your family and friends. Whether you're seeking relaxation or adventure, parks offer a variety of day trips close to Melbourne.
Tours and adventure experiences in parks
One of the best ways you can get into nature is with a Licensed Tour Operator.

There are more than 400 Licensed Tour Operators across Victoria who are ready and waiting to help you experience and connect with Victoria's spectacular parks and waterways.

Discover more than 60 different types of nature-based experiences including hiking, mountain biking, boating, four-wheel driving, indigenous culture tours, birdwatching, surfing, diving and so much more.

Licensed Tour Operators know all the best places to go and will plan and prepare your visit to ensure you are safe and can enjoy your nature-based adventure to the fullest.
Find a Licensed Tour Operator
How to get there
Cape Liptrap Coastal Park
Cape Liptrap Coastal Park is situated 160 kilometres south east of Melbourne. It is reached from the South Gippsland Highway at Leongatha or the Bass Highway from Inverloch.
When you're there
The broad sandy ocean beaches of Venus Bay are popular for swimming and surfing. Swimmers must be careful as strong currents and rips occur along this section of the coast. Venus Bay No. 1 Beach is patrolled by surf lifesavers during the summer months.

A variety of coastal walks exist along the shoreline between Venus Bay and Waratah Bay. Short walks are also available at Bald Hills and Kings Flat Reserves.
Download the Cape Liptrap Coastal Park Visitor Guide for more information about the park and a map.
Need to know
Cape Liptrap Coastal Park
Accessibility
Visiting a park can be more of a challenge for people with disabilities, however in Victoria there are a wide range of facilities to help people of all abilities enjoy our wonderful parks around the state.
Assistance dogs are welcome in Parks Victoria parks and reserves. Entry requirements apply for parks and reserves that are usually dog prohibited, such as national parks.
Change of Conditions
Nature being nature, sometimes conditions can change at short notice. It's a good idea to check this page ahead of your visit for any updates.
Bear Gully Campground (Cape Liptrap Coastal Park)

Bear Gully Campground Closure

Bear Gully Campground, including beach access through the site is currently closed to campers and day visitors until further notice.




Parks Victoria is working with First Peoples - State Relations to investigate and assess potential impacts to cultural heritage at this site.

We are taking a precautionary approach to limit harm / potential harm to these values, to fulfill our obligations under the Parks Victoria Act 2018 and Aboriginal Heritage Act 2006. We thank visitors and the community for their patience and compliance with this closure while we investigate.




We will notify visitors as soon as possible of any updates however campers with future bookings should remain aware of the changed conditions.

Cape Liptrap Coastal Park

Unstable sea cliffs and recent rock fall at Walkerville North.

A recent rock fall has occurred at the sea cliffs between Walkerville South and Walkerville North.

The site is unstable and further falls are expected.

Please stay well clear of the site and obey warning signs.
How we keep it special
We aim to ensure that our valued parks, and the natural assets and cultural heritage they hold, can be enjoyed now and by future generations.