Haining Farm is part of an Aboriginal cultural landscape in the traditional Country of the Wurundjeri Peoples. Parks Victoria respects the deep and continuing connection that Wurundjeri Traditional Owners have to these lands and waters, and we recognise their ongoing role in caring for Country.
Haining Farm is a former dairy farm that has been transformed into a new public park providing essential conservation for two of Victoria's most threatened species: the Lowland Leadbeater's Possum and Helmeted Honeyeater. The park demonstrates a balance between conservation and bushfire prevention measures while providing community access and recreation.
After spending more than forty years as a commercial dairy farm, Haining Farm has recently been transformed into a new public park that will help to protect two of Victoria's most threatened species: the Lowland Leadbeater's Possum and Helmeted Honeyeater. It's also a fantastic place to visit, with extensive walking tracks, wide open spaces, and a fascinating history.
The restoration of Haining Farm has been a collaborative project over many years involving Greening Australia, Zoos Victoria, CFA, the Department of Environment, Land, Water and Planning, Melbourne Water and the community. Already an important conservation site for threatened species, Haining Farm will continue to develop over the next 5-10 years. Expect more visitor facilities like toilet blocks, a playground and picnic areas.
Haining Farm is excellent for wildlife-spotting. Already the park has an amazing diversity and abundance of wildlife including Wedge-tailed Eagles, many types of frogs and an array of reptiles. Precious populations of Lowland Leadbeater's Possum and Helmeted Honeyeater, both faunal emblems of Victoria, will be gradually introduced into Haining Farm over the next decade.
Haining Farm also boasts both young and mature stands of eucalypts, which are particularly magnificent along the park's two rivers. These are special habitats for the possums and honeyeaters who will make their homes here.
Walking tracks wind throughout the site with lovely glimpses of both the Don and Yarra Rivers. A ClimateWatch Trail takes you on an adventure to discover and record what plants and animals you see. Open grass areas are perfect for picnics and children can witness nature in action as this former dairy farm transforms into precious habitat.
This former dairy farm site is now a beautiful public park and an amazing visitor experience, providing the community with a valuable conservation asset and a place to spend time in nature. Easily accessible from Melbourne, this park is one you will want to visit often to watch the magic unfold. Haining Farm opened to the public in May 2021.
Things to do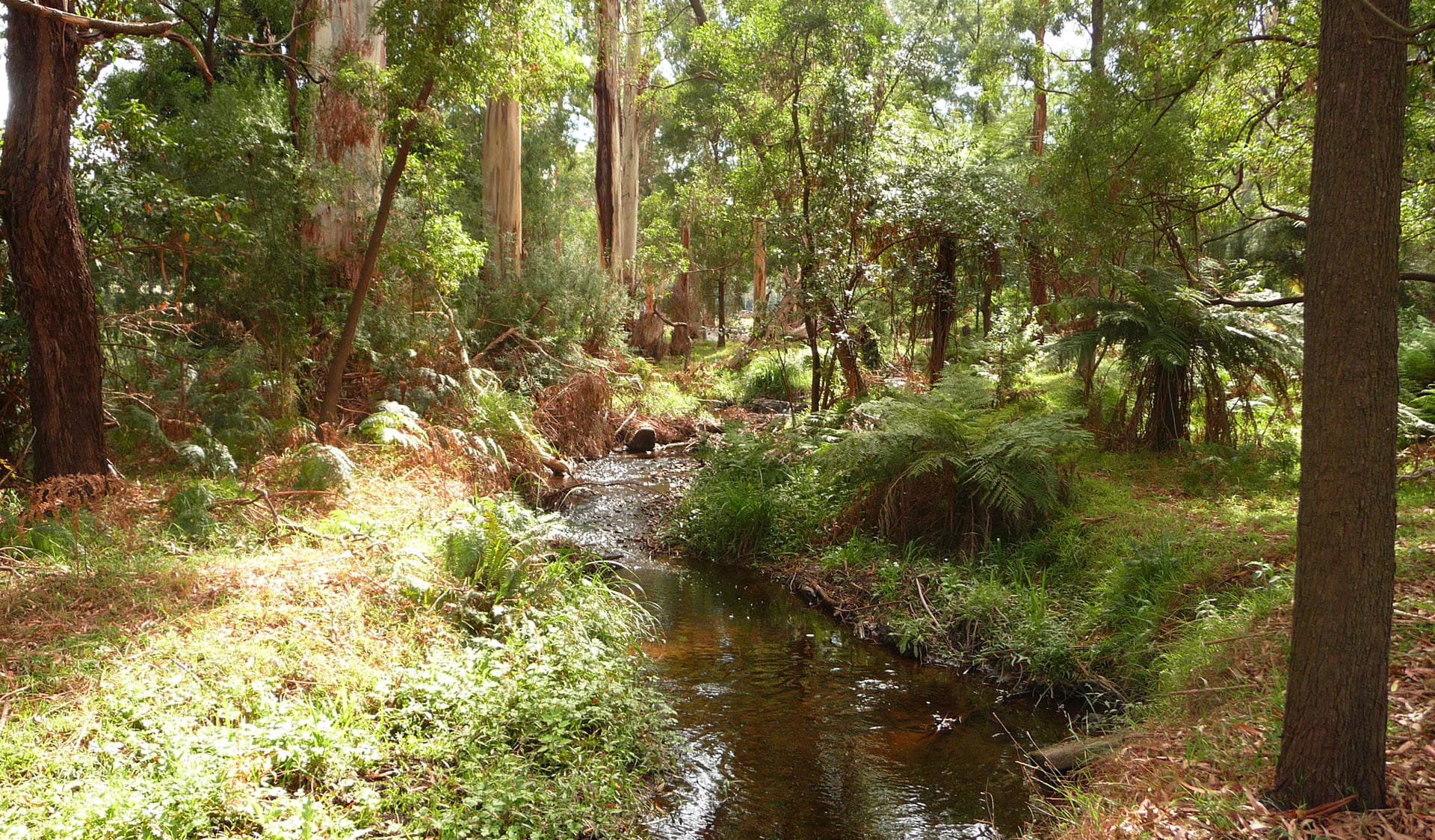 Walking
Stroll along the walking tracks that weave through Haining Farm's almost 60 hectares, and be rewarded with glimpses of the Don and Yarra Rivers.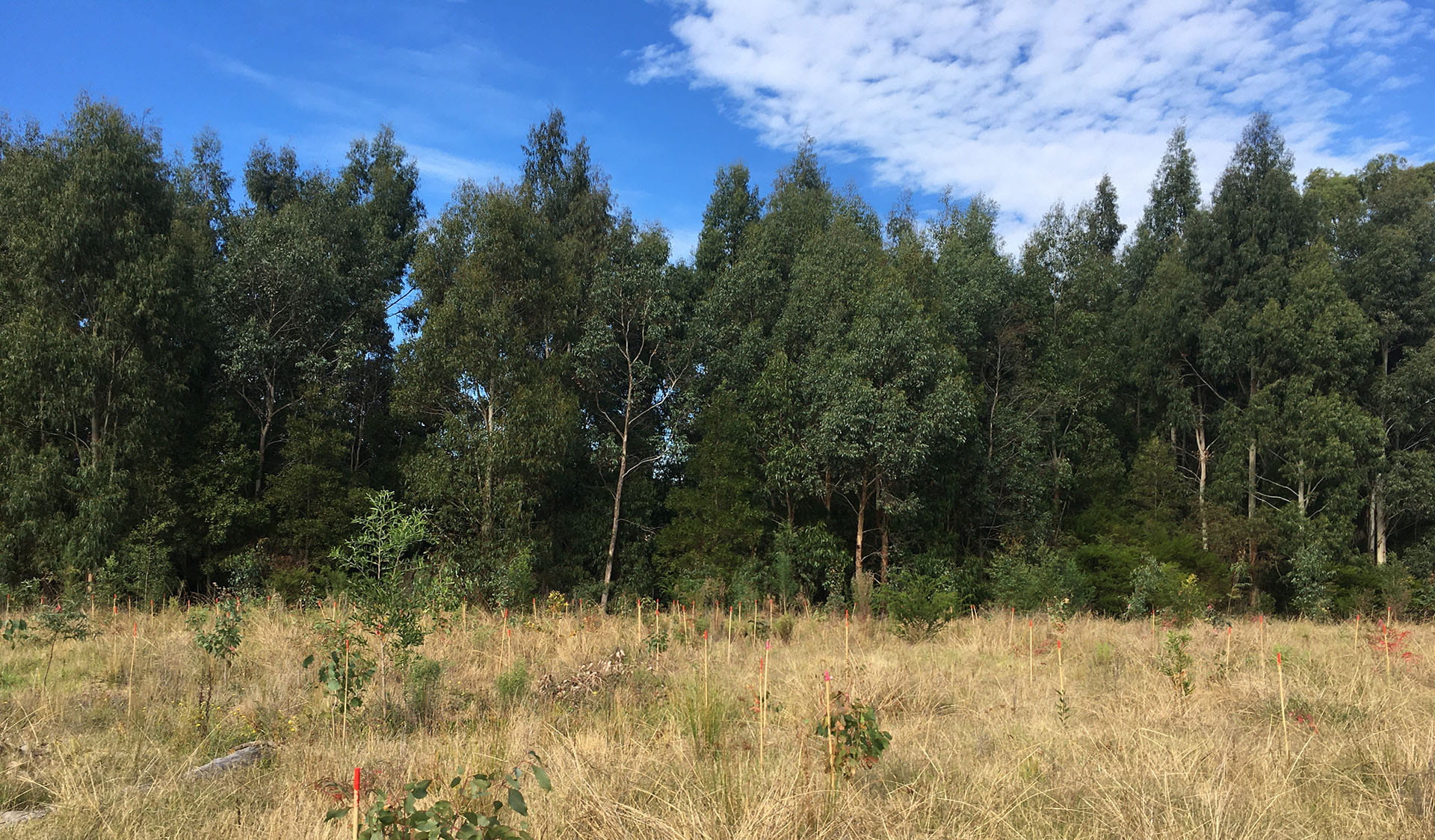 Picnicking
Haining Farm has many open, grassy areas that are perfect for picnicking with the family.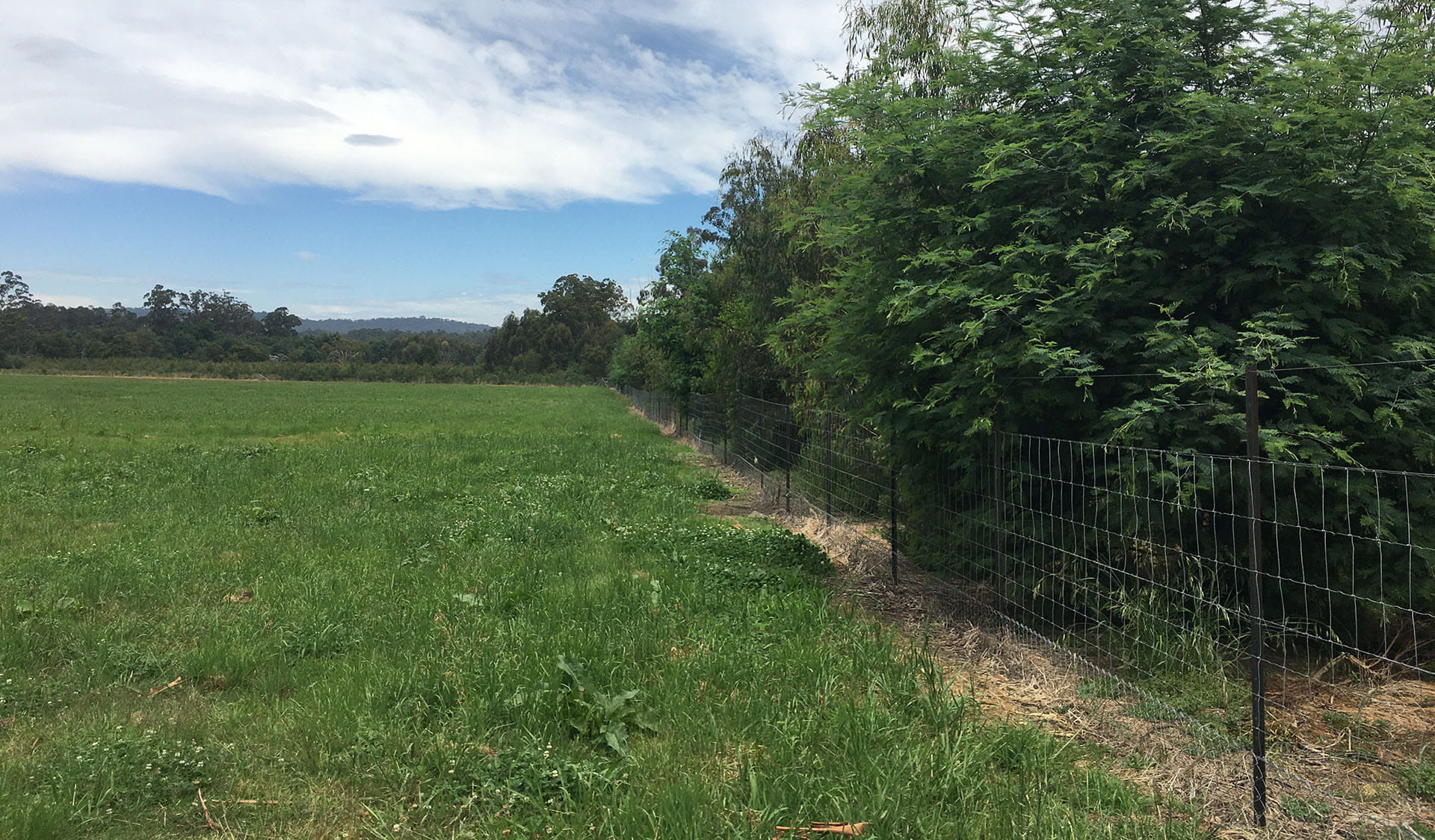 Cycling and horse riding
Outside the fenced conservation area you'll find opportunities to ride your bike or horse.
Flora and fauna
Haining Farm has both young and mature stands of eucalypts, with magnificent stands along the two rivers. Eucalyptus Camphora has specifically been planted in the nine artificial wetland cells to create future habitat for the Helmeted Honeyeaters and Lowland Leadbeater's Possum.
In the future Haining Farm will be home to precious populations of two of Victoria's faunal emblems, the Lowland Leadbeater's Possum and Helmeted Honeyeater. These will be gradually introduced into Haining Farm over the next decade.
Already Haining Farm has an amazing diversity and abundance of wildlife including Wedge-tailed Eagles, many types of frogs and an array of reptiles.
Keep an eye out for:
Tours in the area
Bushwalking, four-wheel driving, horse riding, kayaking, rock climbing and mountain biking are just some of the many activities you can experience in Victoria's parks.
If you want to try something new or meet some like-minded people on your next visit to a park, contact a licensed tour operator.
Parks Victoria licenses tour operators who are experts in these activities and more. They will help you get the most out of your visit.
View all local tours
How to get there
Haining Park
Haining Farm is in the beautiful Don Valley located at the corner of Don and Dalry Roads. If you're coming from Melbourne, take the M3 west to Ringwood, follow State Route 34 to Lilydale, and take the Warburton Highway/B380 until you reach the Don Rd turnoff. Limited carparking is available off Dalry Road near the corner with Don Road.
When you're there
A ClimateWatch trail has been developed for Haining Park.
We hope you enjoy your visit, so please remember:
No dogs or cats allowed

No fires allowed

No littering allowed

No motorbikes allowed

No firearms allowed
Need to know
Haining Park
Accessibility
Visiting a park can be more of a challenge for people with disabilities, however in Victoria there are a wide range of facilities to help people of all abilities enjoy our wonderful parks around the state. Assistance dogs are welcome in Parks Victoria parks and reserves. Entry requirements apply for parks and reserves that are usually dog prohibited, such as national parks.
At this stage there are no toilets or built facilities apart from walking trails (which are hardened gravel, suitable for wheelchair access). Please note that the conservation area is surrounded by a deer exclusion fence and the pedestrian spring gates must be kept closed. There are multiple pedestrian access points and a small carpark off Dalry Rd, near the Don Rd intersection.
Change of Conditions
Nature being nature, sometimes conditions can change at short notice. It's a good idea to check this page ahead of your visit for any updates.
Haining Farm information now on Parkweb

Information about Haining Farm is now here on Parkweb. All information from EngageVictoria will be moved. Visit this page for the latest news and to read the winter newsletter.

Attachments: Haining Farm Community Update_Winter 2021 (1,025KB)
How we keep it special
Haining Farm is guided by the Yellingbo Landscape Conservation Area 10-year Draft Plan (DELWP).
Haining Farm was originally owned by Sir John T Reid, who donated the land to the Victorian Conservation Trust in 1973. In 1974, the Victorian Conservation Trust transferred the land into the ownership of the Crown. From 1974 until 2019, the land operated as a commercial dairy farm under a share farm arrangement with the Victorian Government. The land was reserved under the National Parks Act 1975 in 1978 and has been managed by Parks Victoria and its predecessors since that time.
In 2013, the Victorian Environment Assessment Council (VEAC) recommended that Haining Farm become a community use area, with a focus on revegetating floodplain forest habitat to support threatened species. In 2018, Parks Victoria began implementing the concept plan at the site. To date this has included a range of bushfire mitigation measures, an artificial wetland, revegetation of approximately 42 hectares to provide habitat for critically endangered species, a deer exclusion fence and an internal track network.