Explore
Lake Mournpall Camping Area
Relax at camp and enjoy the company of native wildlife, or set out and explore one of the nearby walking trails.
Book now
Lake Mournpall Camping Area offers 16 unpowered campsites, suitable for tents, camper trailers, campervans and caravans.
Campground facilities include non-flush toilets, fireplaces and picnic tables.
Individual campsites cannot be reserved, please select your campsite(s) within the campground on arrival.
Advanced bookings and payment are required year-round. Each campsite holds a maximum of six people. Please book multiple sites for bookings of more than six people.
The park has a rich variety of birdlife ranging from wetland species such as Pelicans, Ducks and Spoonbills to dry mallee specialists such as Malleefowl and Emu Wrens.
Murray Cod and Golden Perch (Yellowbelly) provide good sport for anglers. Unfortunately, European Carp are present in large numbers. In season, Yabbies and Murray Crayfish may also be found. A Victorian recreational fishing licence is required for fishing and yabbying and can be purchased from agriculture.vic.gov.au/fisheries.
How to get there
Lake Mournpall Camping Area
Hattah-Kulkyne National Park is about 450km from Melbourne off the Calder Highway, between Ouyen and Mildura. The Park is 35km north of Ouyen and 74km south of Mildura.
When you're there
Download the Hattah-Kulkyne National Park and Murray-Kulkyne Park visitor guide for more information about the park and the plethora of experiences to be had within its borders.
Need to know
Lake Mournpall Camping Area
Accessibility
Visiting a park can be more of a challenge for people with disabilities, however in Victoria there are a wide range of facilities to help people of all abilities enjoy our wonderful parks around the state.
Be prepared and stay safe
Hattah - Kulkyne National Park is in the Mallee fire district. Bushfires can occur during the warmer months. It is your responsibility to check current and forecast weather conditions. Campfires cannot be lit on days of Total Fire Ban, however gas cookers can be used for preparing food.
Check the Fire Danger Rating and for days of Total Fire Ban at emergency.vic.gov.au, on the Vic Emergency App or call the Vic Emergency Hotline 1800 226 226.
Change of Conditions
Nature being nature, sometimes conditions can change at short notice. It's a good idea to check this page ahead of your visit for any updates.
Hattah - Kulkyne National Park

Boolungal Crossing closed due to natural watering event

Due to water levels in the Murray River water is entering flowing through Chalka Creek into the Hattah Lakes system. Boolungal Crossing is now closed for public safety during this natural watering event.

Lake Hattah Camping Area (Hattah - Kulkyne National Park)

Lake Hattah Campground closed due to environmental watering event

Due to increasing water levels from environmental flooding of the Hattah lake system, Lake Hattah Campgrounds are now closed for public safety.

Notices Affecting Multiple Sites

Emmerts, Firemans Bends & Boat Ramps Closed Due to Flooding

Emmerts Bend and Firemans Bends including the Boat Ramps are closed due to limited access from flooding. The Murray River continues to rise flooding these areas and more.


River Track impassable at Raak Crossing

Water is currently flowing through Chalka Creek at Raak Crossing on River Track to a depth above 1500mm (Level may change daily).

Alternative routes are not available South of Raak crossing you will need to turn around and go back to (C252) Hattah Robinvale Road.

Attachments: Raak crossing (522KB)

Murray River Dispersed Camping Limited Access Due to Flooding

Due to the Murray River continuing to rise, all river access traditionally accessible for dispersed camping in Murray Kulkyne Park is either inaccessible (Closed) or limited access due to flood water. Please ensure you take caution when assessing the river for camping during this period. Flood waters are predicted to peak mid October. Conditions can change daily.
Similar experiences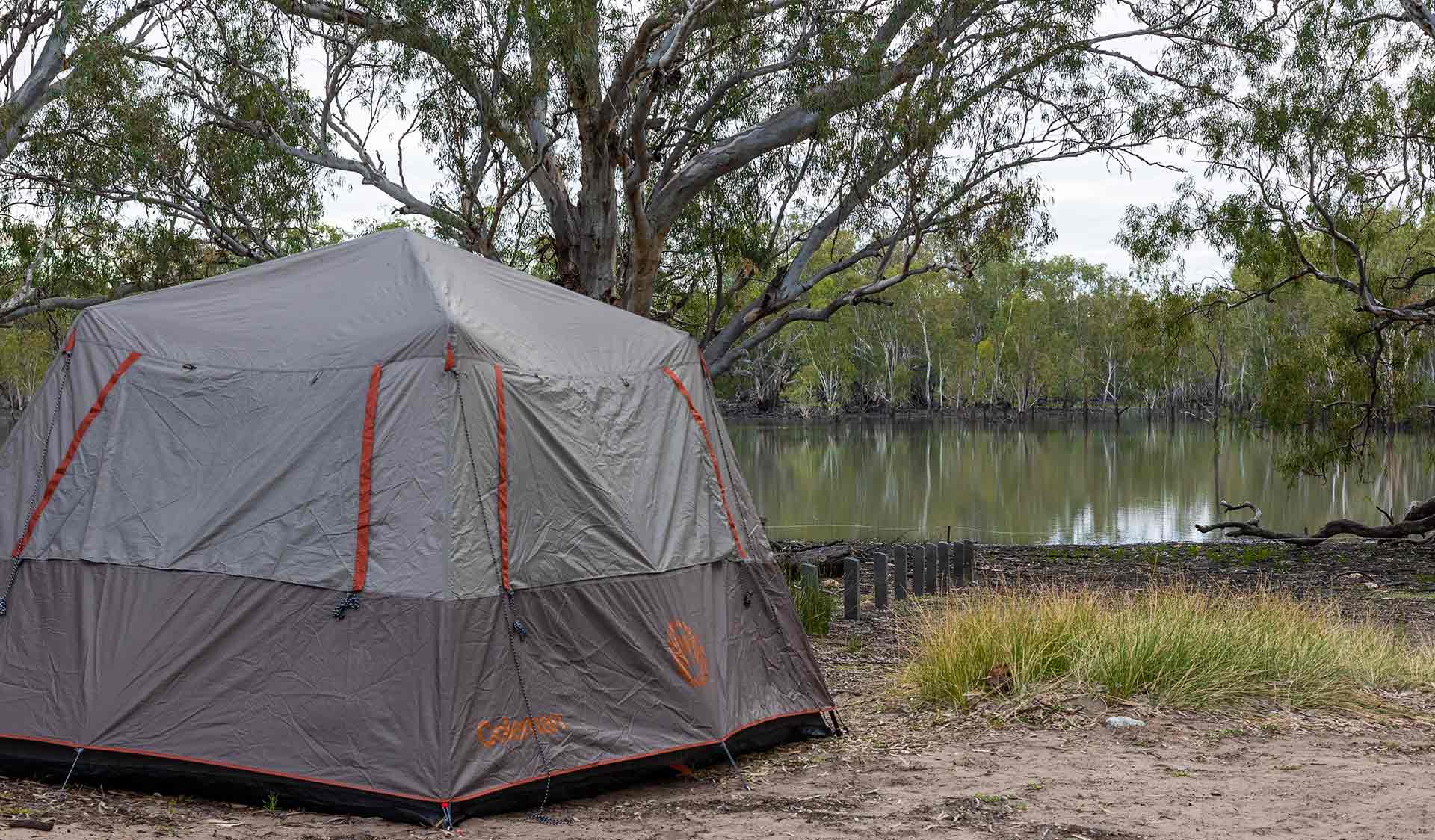 Unwind at camp after a day of walking, bike riding or canoeing.
Relax on the banks of the Wimmera River, also known to the Wotjobaluk Peoples, Traditional Owners of the area as Barringgi Gadyin. Set amongst ancient River Red Gums and surrounded by a variety of colourful birds you can enjoy fishing, swimming or canoeing or explore some of the easy walks nearby.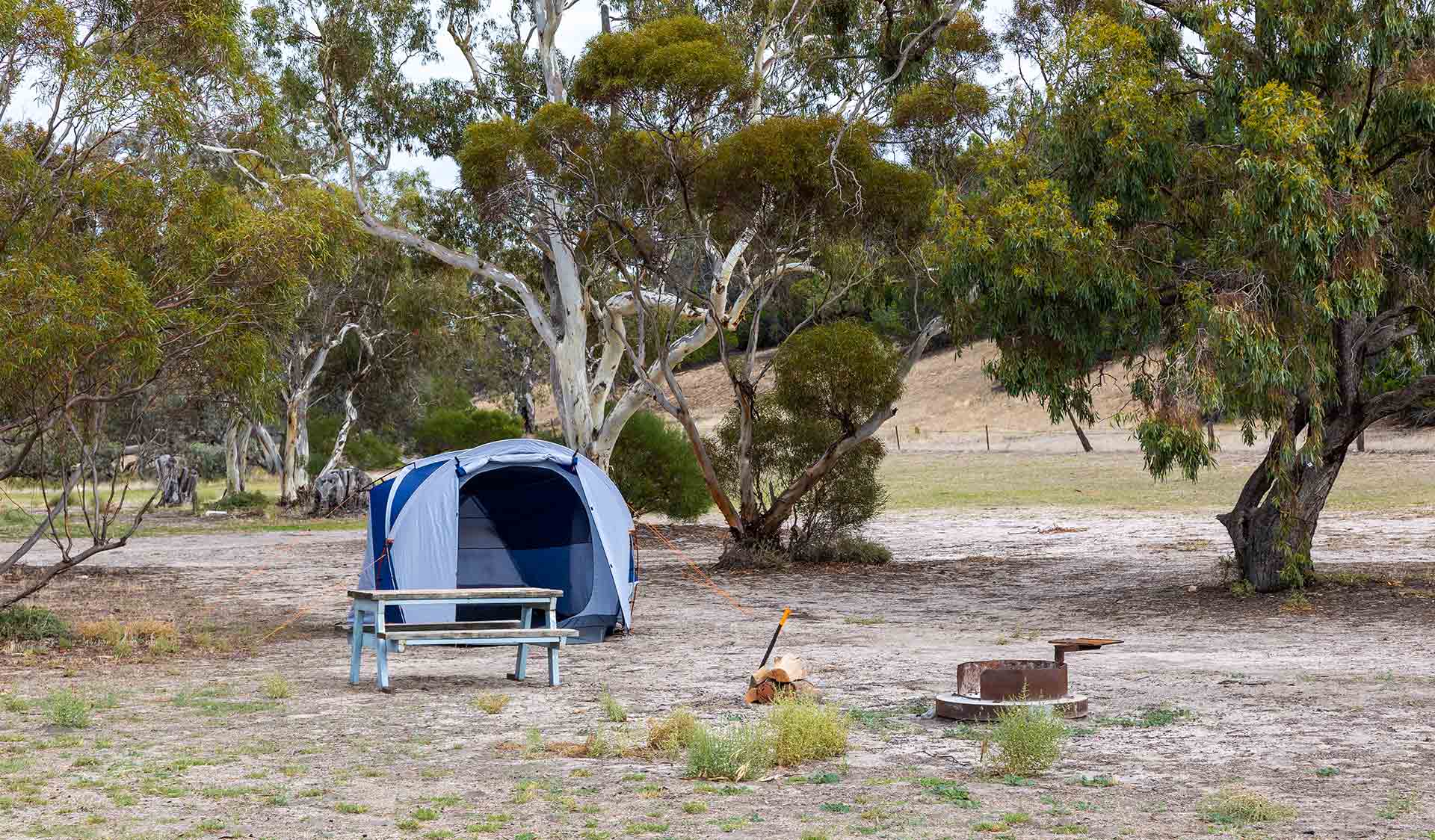 Pitch a tent or park your caravan or campervan at your own private bush oasis. There are 60 unpowered campsites spread across the spacious campground.