Karkarook Park is part of an Aboriginal cultural landscape in the traditional Country of the Bunurong People. Parks Victoria respects the deep and continuing connection that Bunurong Traditional Owners have to these lands and waters, and we recognise their ongoing role in caring for Country.
Karkarook Park is a recreational and environmental oasis, revegetated with indigenous plants. It's the perfect spot to connect with nature, watch the sunset across the lake and count how many different birds you can see from the pier.
The 15-hectare lake is a haven for canoeing, kayaking or sailing (no powered vessels are permitted). Previously a sand mine, the beautiful lake now provides a refuge for many water birds and is home to varieties of fish. Grab your fishing line and try to catch a Rainbow Trout, Murray Cod or Redfin Perch.
Get active and walk, jog or cycle around the 6km network of trails in the park. The Lake Trail goes all the way around the lake. Walking the trail is a great way to explore the park. There's a small jetty along the trail — a good spot to drop a line and try your luck fishing. Bird watchers can spend time spying different species in amongst the bushland. The Wetlands Trail is a great way to observe the local birdlife in action.
Enjoy a picnic with friends and family. Make use of the free electric barbecues or bring your own picnic to enjoy by the lake. At Dragonfly Picnic area, you'll find a playground and an observation tower that looks over the lake.
There's plenty of space for you to walk, play and relax with your dog at Karkarook Park. Dogs must remain on a leash, except in the designated off-leash area.
Things To Do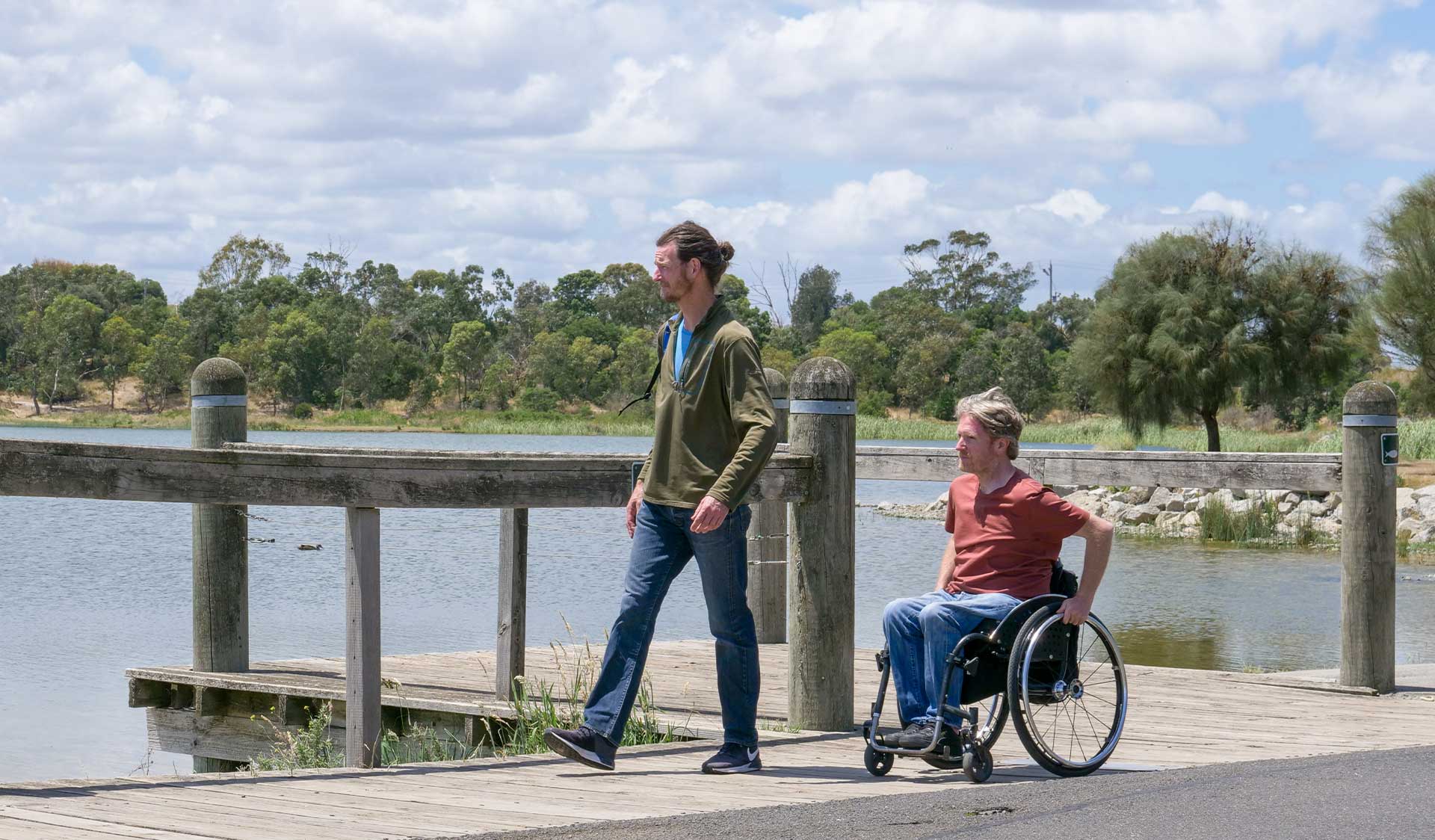 Lake Circuit Trail
The Lake Trail goes all the way around the lake. It's a great walk to explore the park.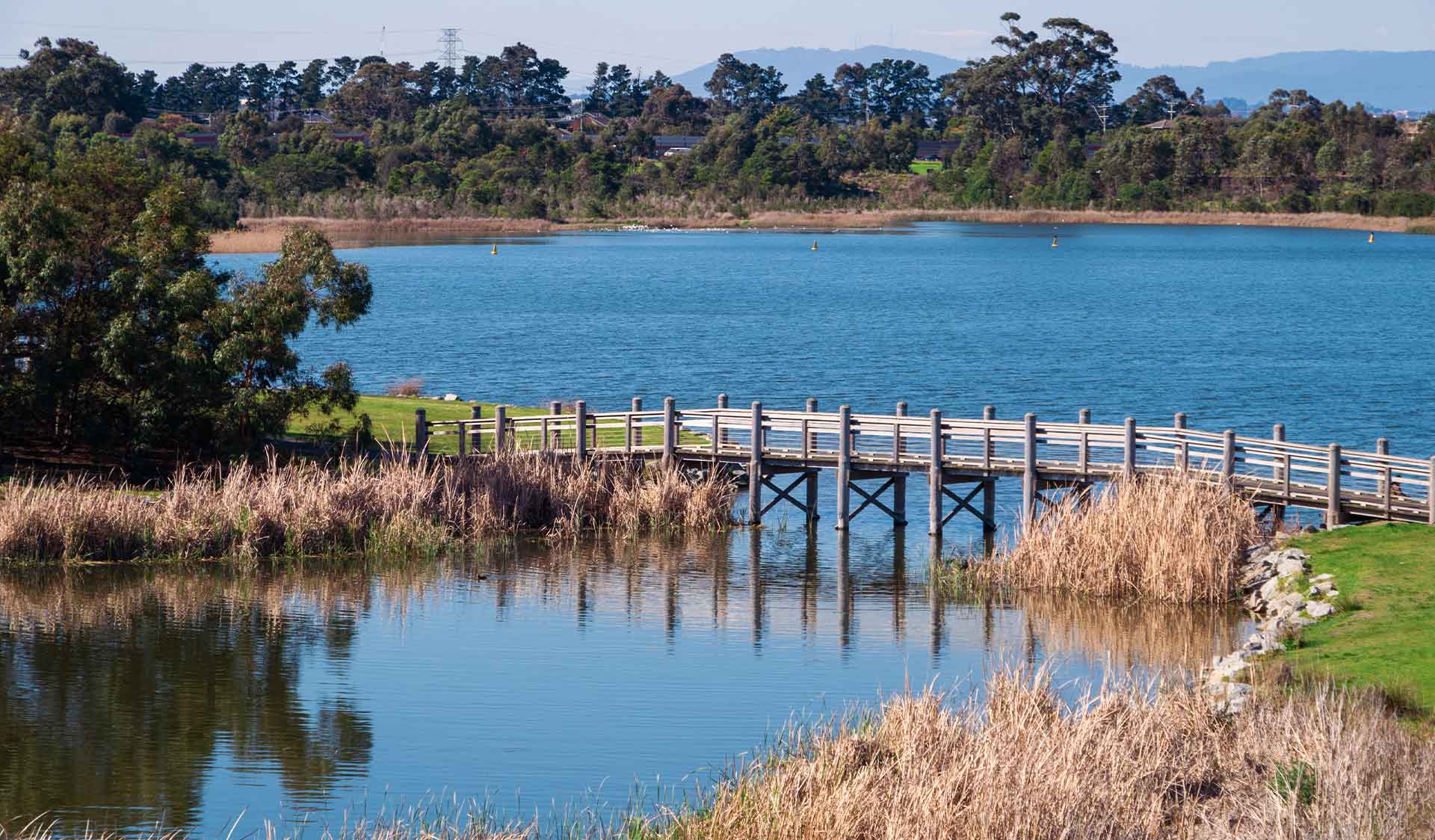 Wetlands Trail
The Wetlands Trail, accessed from the Warrigal Road side of the lake is a great place to observe the local birdlife.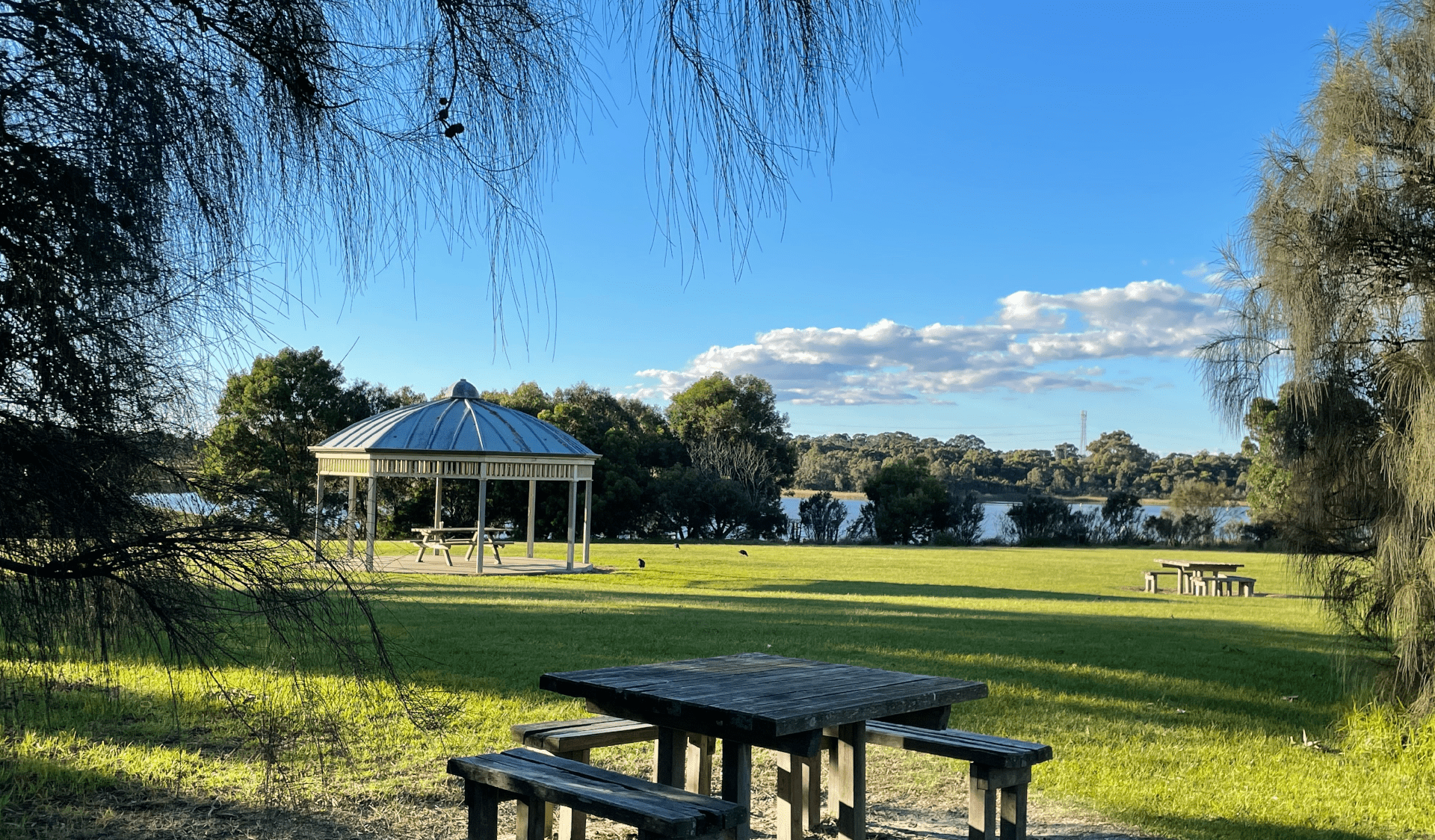 Dragonfly Picnic Area
The Dragonfly Picnic Area is a great spot for a barbecue picnic with friends and family. There are electric barbecues, picnic tables (both undercover and in the open), toilets and an observation tower that overlooks the lake.
Tours and adventure experiences in parks
One of the best ways you can get into nature is with a Licensed Tour Operator.

There are more than 400 Licensed Tour Operators across Victoria who are ready and waiting to help you experience and connect with Victoria's spectacular parks and waterways.

Discover more than 60 different types of nature-based experiences including hiking, mountain biking, boating, four-wheel driving, indigenous culture tours, birdwatching, surfing, diving and so much more.

Licensed Tour Operators know all the best places to go and will plan and prepare your visit to ensure you are safe and can enjoy your nature-based adventure to the fullest.
Find a Licensed Tour Operator
How to get there
Karkarook Park
Karkarook Park is located on Warrigal Road, Moorabbin.
When you're there
Download the Karkarook Park visitor guide for more information.
Need to know
Karkarook Park
Accessibility
Visiting a park can be more of a challenge for people with disabilities, however in Victoria there are a wide range of facilities to help people of all abilities enjoy our wonderful parks around the state.
Karkarook Park was assessed for accessibility in February 2021, providing information about the accessibility of the picnic facilities, walks, toilets and car parking, and photos.
Assistance dogs are welcome in Parks Victoria parks and reserves. Entry requirements apply for parks and reserves that are usually dog prohibited, such as national parks.
Change of Conditions
Nature being nature, sometimes conditions can change at short notice. It's a good idea to check this page ahead of your visit for any updates.
Notices Affecting Multiple Sites

Upgrade works to facilities at Karkarook Park

Works to upgrade Karkarook Park facilities as part of the Urban Parks Active Wellbeing Program have started.

The park will receive upgraded facilities including new barbecues, pathways, signage and furniture to improve accessibility. Sections of decking on the Dragonfly Tower will be repaired and the existing Dragonfly Playground will be removed and replaced with a brand new playground.

During the upgrade works, access to some facilities will be unavailable at times.

Playground Closed

The playground is currently closed, final works on the new playground installation are being carried out and we anticipate the new playground to be open by mid-September 2023.

BBQ Closure

As part of the Urban Parks Active Wellbeing Program, the BBQs at Karkarook Park are being replaced. The existing BBQs are now turned off in preparation for the new BBQs to be installed. All picnic tables are also being replaced, as such there will be a reduced number available for visitor use until the new ones are installed. We apologise for the inconvenience and look forward to the upgrades being completed in the coming weeks.