Lake Tyers State Park is one of the jointly managed parks within Gippsland. The Joint Management agreement recognises the fact that the Gunaikurnai people hold Aboriginal Title and maintain a strong connection to Country. As custodians of the land, they are the rightful people who speak for their Country. These parks and reserves are cultural landscapes that continue to be part of Gunaikurnai living culture. For more information on Joint Management, please visit the Gunaikurnai Traditional Owner Land Management Board and the Gunaikurnai Land and Waters Aboriginal Corporation.
The still waters, shady banks and sandy beaches around Lake Tyers and along Ninety-Mile Beach provide great opportunities for fun in the water.
Lake Tyers is a popular location for fishing. There is a boat ramp located at the township of Lake Tyers. Boats can also be loaded from the Trident Arm day area, from the shoreline. There is no formalized ramp here. Check www.transportsafety.vic.gov.au to ensure you have the appropriate boat driving licence and vessel registration. Smaller vessels such as rafts, canoes and kayaks can also be launched from the end of Happy Valley day visitor area. The tranquil waters of the numerous arms are ideal for canoeing where many species of birds can be observed. Water skiing is only permitted in the lower lake. Boating on rivers and lakes demands special care.
Burnt Bridge, Long Point, Crystal Bay and Cherry Tree are all very popular fishing spots. Surf fishing is popular on the ocean beach at Pettmans and Gibbs Beaches. A recreational fishing licence is required to take fish (including bait and shellfish) in all Victorian marine, estuary and fresh waters. Visit vfa.vic.gov.au and check the Recreational Fishing Guide for Fishing Licences and Regulations. Some species you may catch in the lake include Flathead, Bream and Poddy Mullet. You will often see or hear a Poddy Mullet leap spectacularly from the water.
.
Things To Do
This area is well known for its wildlife. Keep an eye out for:
How to get there
Water activities
Lake Tyers State Park is situated approximately 350km east of Melbourne or 20km north east of Lakes Entrance. The main access into the park is via Burnt Bridge Road or Tyers House Road. These are unsealed roads.
When you're there
Download the Lake Tyers State Park visitor guide for more information about the park and a map.
Play it safe by the water:
Boating on rivers and lakes demands special care. Obstacles like submerged trees and sandbars may not be visible, and currents and other conditions are constantly changing.
Play it safe and observe local speed limits.
Always wear a lifejacket.
Water skiing is only permitted in the lower lake.
Take care when driving, parking or standing under large trees as branches may fall at any time and swing away from the tree. Rope swings are not recommended.
The Lake may has fast currents, underwater objects, and deep holes which can be hazardous, especially after heavy rain.
Always enter the water slowly, feet first. Do not dive or jump in to the lake. Submerged objects can cause neck or spinal injuries.
Never swim alone or in flood waters.
Drinking alcohol significantly increases the risk of drowning.
Always actively supervise children in or near water. Children under ten should always be within sight. Children under five should always be within reach. Lifejackets and flotation devices are recommended.
Need to know
Water activities
Need to know
Check www.transportsafety.vic.gov.au to ensure you have the appropriate boat driving licence and vessel registration.
Visit vfa.vic.gov.au and check the Recreational Fishing Guide for Fishing Licences and Regulations.
Accessibiltiy
Visiting a park can be more of a challenge for people with disabilities, however, in Victoria there are a wide range of facilities to help people of all abilities enjoy our wonderful parks around the state. Parks Victoria provides a range of a equipment, including all-terrain and beach wheelchairs, facilities, accommodation and accessibility information and programs to help you plan and enjoy your visit to Victoria's parks.
Assistance dogs are welcome in Parks Victoria parks and reserves. Entry requirements apply for parks and reserves that are usually dog prohibited, such as national parks.
Lake Tyers State Park Joint Management Plan
Lake Tyers State Park is on the Country of the Krauatungalung clan and Bung Yarnda (Lake Tyers) was an important meeting place for Gunaikurnai groups throughout the area. It was a neutral place, rich in food and materials, and there are many recorded sites, including scar trees, artefact scatters, birthing places and burial sites. It is the place many Aboriginal people lived when forcibly removed from their homelands by European settlers, and the catchment area surrounding the Lake Tyers mission is also very significant. The Gunaikurnai and Victorian Government Joint Management Plan provides a description of joint management strategies and actions that are specific to Lake Tyers State Park.
Change of Conditions
Nature being nature, sometimes conditions can change at short notice. It's a good idea to check this page ahead of your visit for any updates.
Track closures due to severe weather damage.

Track closures due to severe weather damage. Crews will assess and reopen when safe.



Gibbs Track

Moras Break Road

Reedy Arm No. 2 Track

Cameron's Arm No.2 Track

Lonely Bay Walk - tree fern loop section closed

Lonely Bay Walk - open but tree fern loop section at the end is closed

Ironbark Campground and Trident Arm Campground 4WD access only

Morgans Landing Track to Ironbark Campground - open to 4WD vehicles only





Trident Arm Track - 4WD access only to Trident Arm Campground and boat launch

Notices Affecting Multiple Parks

Ground shooting operations targeting deer

Ground control operations targeting deer will be undertaken in these Parks and Reserves from December 2022 to December 2023.

These areas will remain open to visitors during operations.

Alpine National Park (Bogong High Plains, Mount Bogong, Dinner Plain,

Dargo High Plains, Foothills and Southern Alps)

Buchan Caves Reserve

Burrowa-Pine Mountain

Cape Conran Coastal Park

Cape Liptrap Coastal Park

Cabbage Tree Creek Flora Reserve

Errinundra National Park

Lake Tyers State Park

Lakes National Park

Baw Baw National Park

Mount Buffalo National Park

Mount Mittamatite Regional Park

Mount Mitta Mitta Flora Reserve

Mount Lawson State Park

Mount Granya State Park

Mountain Creek Education Area

Pheasant Creek Flora Reserve

Wabba Wilderness Park

Wilsons Promontory National Park




For more information about deer control to protect biodiversity, please visit

this link

.
Similar Experiences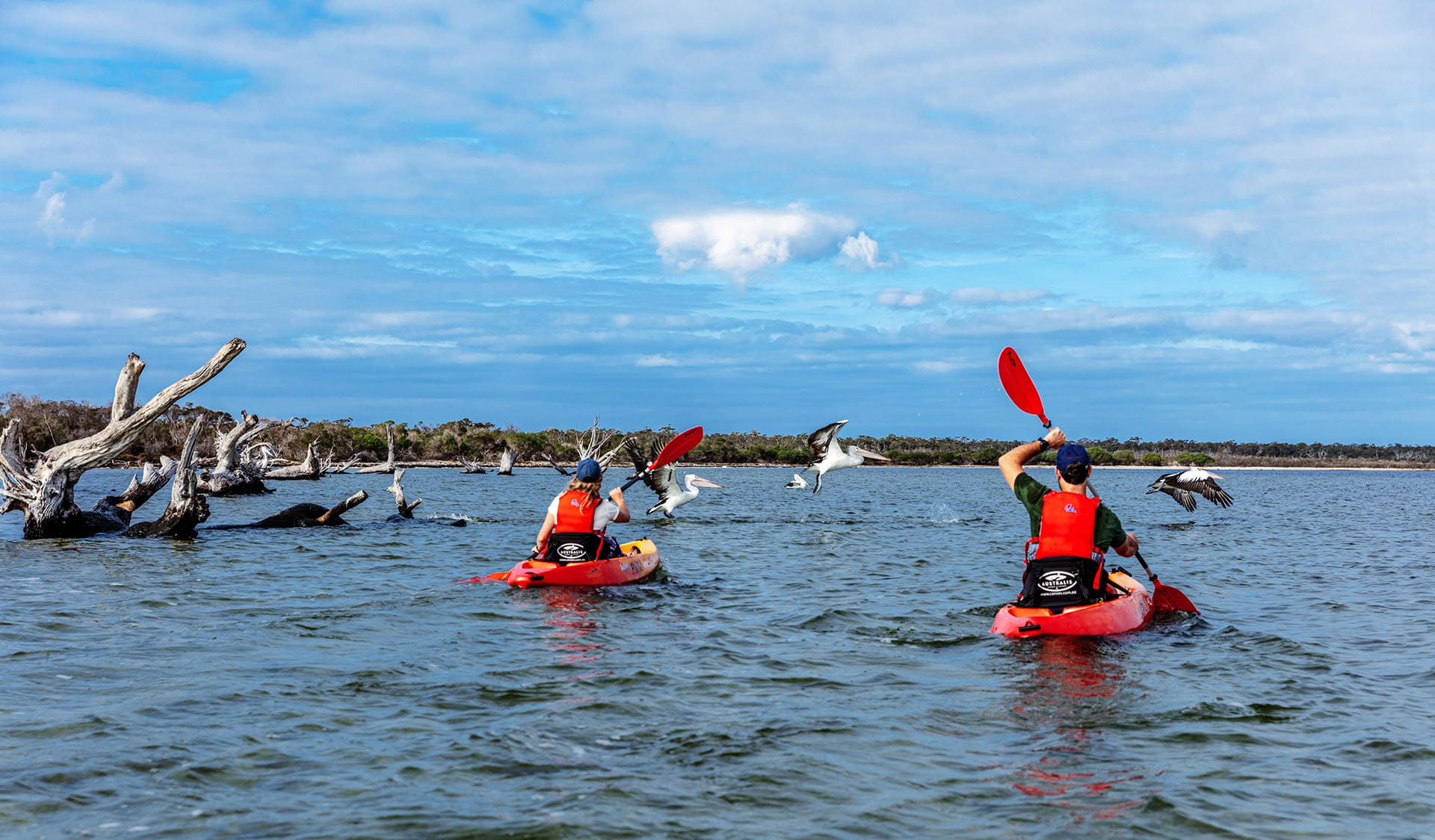 The tranquil Gippsland Lakes are a system of coastal lagoons separated from the Tasman Sea by the coastal dunes of the Ninety Mile Beach. Seven rivers terminate at the lakes – the Latrobe, Avon, Nicholson, Tambo, Mitchell, Macalister and Thomson rivers.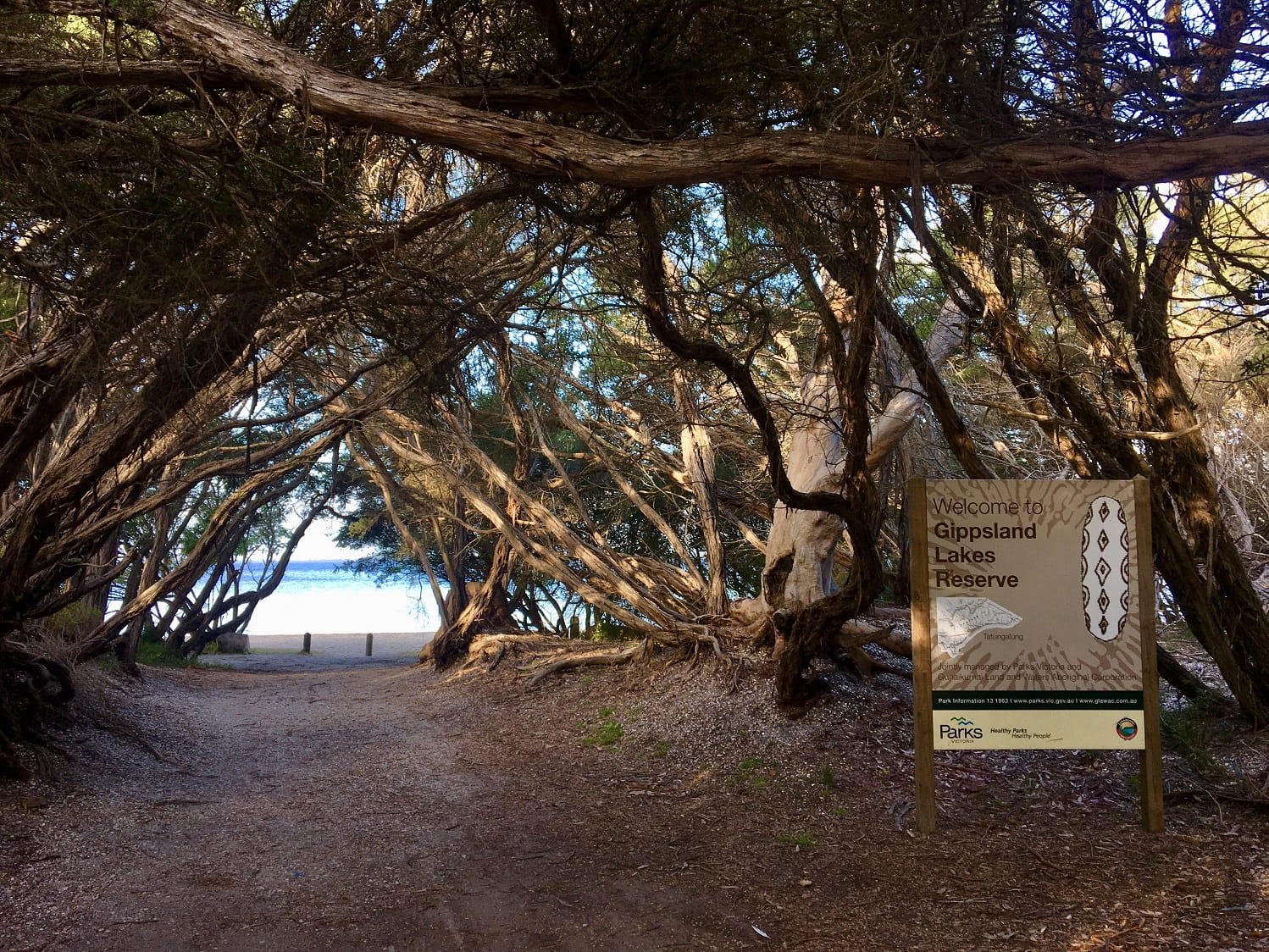 Gippsland Lakes Reserve, situated on Raymond Island on Tatungalung Country, is highly significant to Gunaikurnai Traditional Owners due to its remarkable Aboriginal cultural heritage. Just a short ferry ride from Paynesville, you can leave the car behind and explore the island by foot or bike, or bring your car with you for a small fee. Raymond Island is a haven for wildlife, especially well known for its large koala population.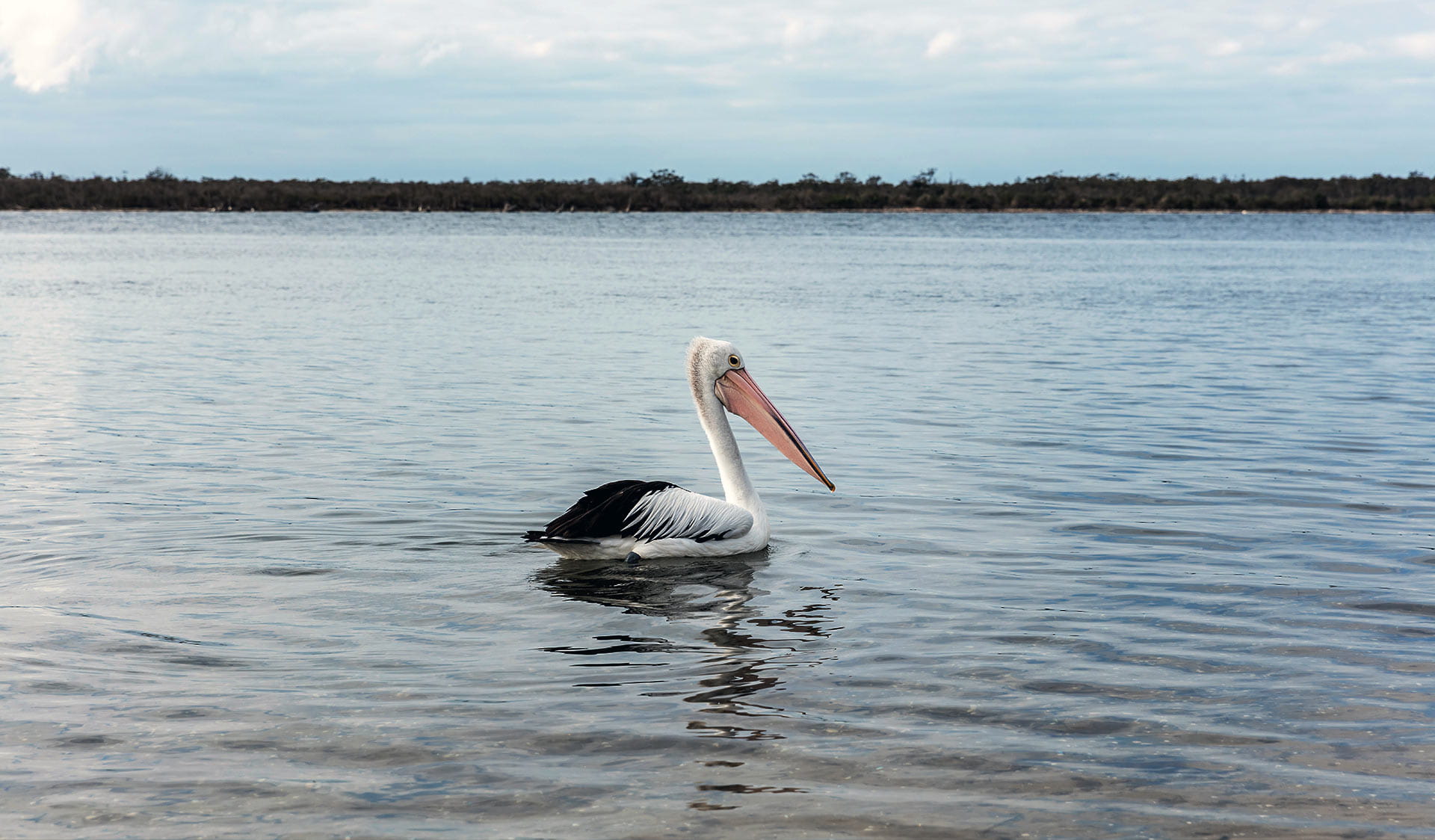 The Lakes National Park is a peaceful bushland retreat in the Gippsland Lakes, fringed by the waters of Lake Victoria and Lake Reeve.