Little Desert Discovery Walk
Dalkaiana Wartaty – Welcome. The Wotjobaluk, Jaadwa, Jadawadjali, Wergaia and Jupagulk Peoples (collectively Wotjobaluk), the Traditional Owners of this land welcome you to country.
This four-day walk has been designed to showcase the different ecosystems of the Little Desert National Park. These include heathlands, salt lakes, dry woodlands and the Wimmera River also known to the Wotjobaluk Peoples, as Barringgi Gadyin.
Long distance walkers can tackle all or part of the 74 km Desert Discovery Walk. There are two overnight camps along the way, accessible only by walkers. This walk is a great opportunity to experience some of the park's diversity on foot. It is especially colourful in spring.
Places to stay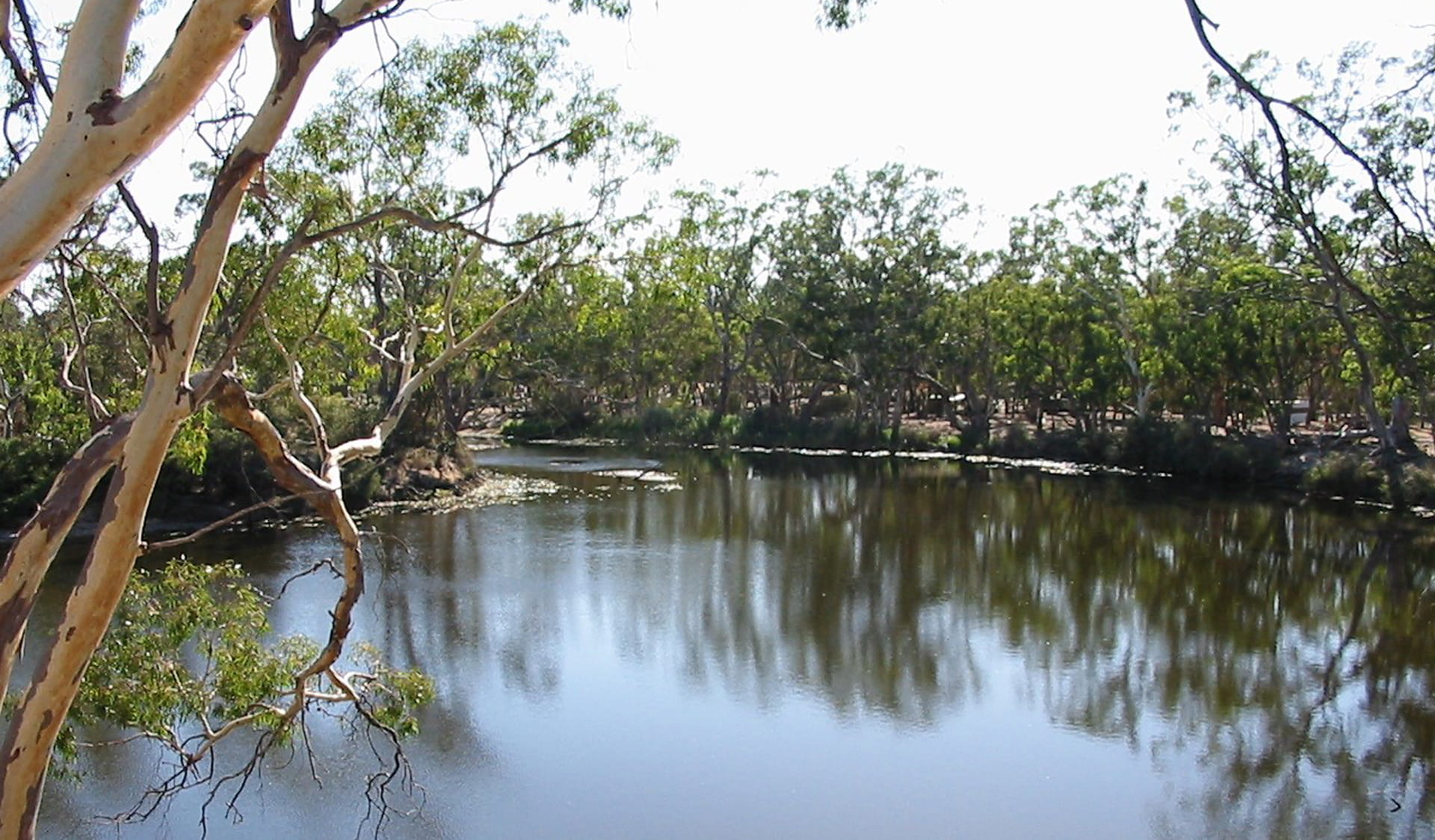 Relax on the banks of the Wimmera River, also known to the Wotjobaluk Peoples, Traditional Owners of the area as Barringgi Gadyin. Set amongst ancient River Red Gums and surrounded by a variety of colourful birds you can enjoy fishing, swimming or canoeing or explore some of the easy walks nearby.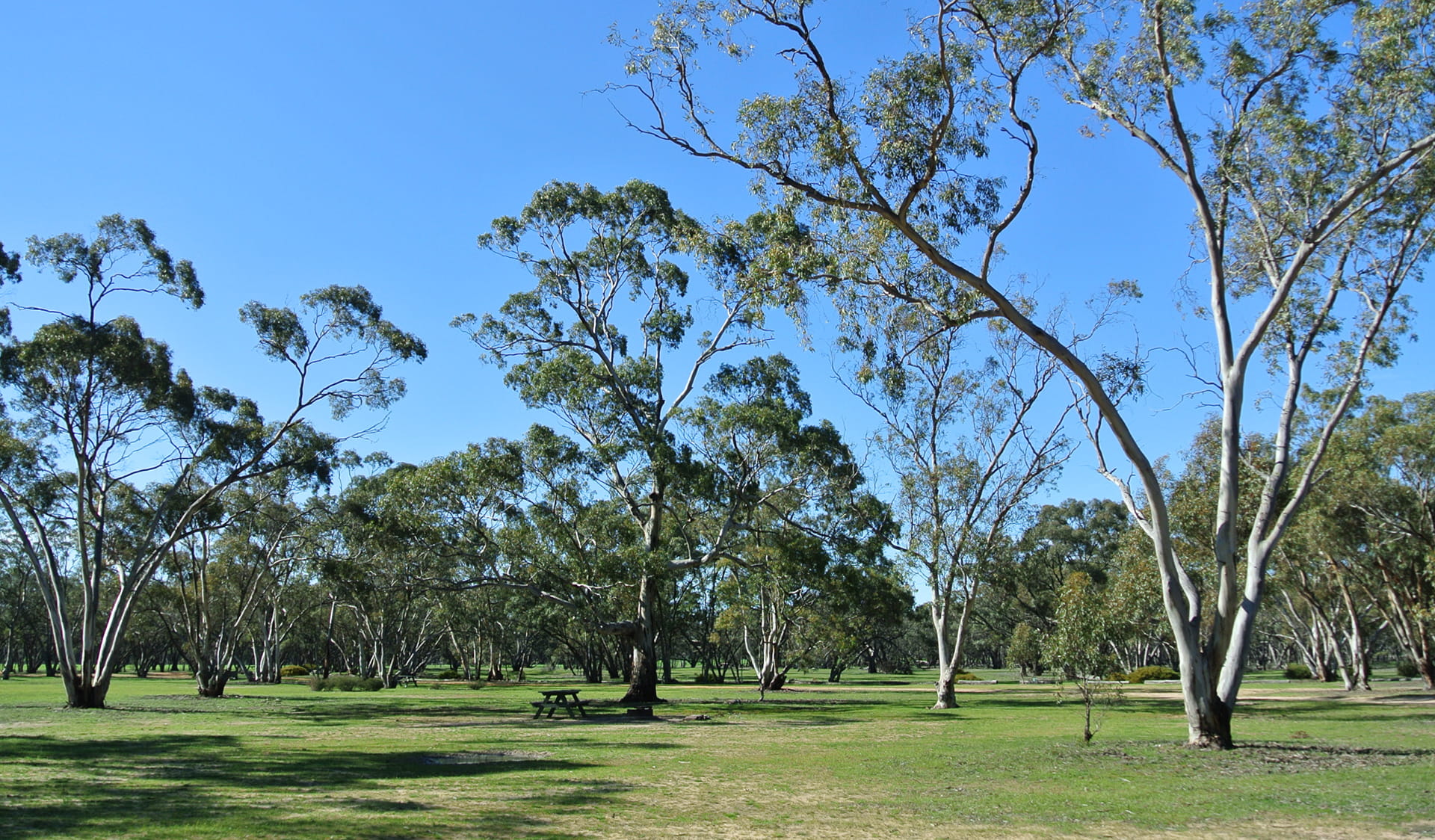 Just 10km south of Kiata township this peaceful and picturesque campground is set in among yellow gum and black box woodland. It is a great base from which to explore the semi-arid landscape of the eastern and central area of the park and is home to a rich and diverse array of native flora and fauna.
Re-connect with the rawness and true remoteness of this campground in a semi-arid desert. Located on the northern loop of the Little Desert Discovery Walk, halfway between Kiata and Horseshoe Bend camping areas this camp services walkers on the Desert Discovery Walk.
Wildlife and wildflowers
Keep an eye out for kangaroos, emus and other wildlife.
After the spring rains, spectacular orchid displays can be found.
How to get there
Little Desert Discovery Walk
You can begin the Little Desert Discovery Walk either from the Horseshoe Bend, Ackle Bend and Kiata campgrounds or from Conservation Volunteers, Little Desert Nature Lodge.
When you're there
The Little Desert Discovery Walk track notes will guide you through different sections of this walk.
Need to know
Little Desert Discovery Walk
Before you go
Overnight walkers are asked to register their details a week in advance via a Trip intention form sent to LittleDesertDiscoveryWalk@parks.vic.gov.au
Facilities
The Desert Discovery Walk is marked by signposts and track markers.
Mallee and Yellow Gum Walkers Camps are accessible by walkers only. They have a fireplace, limited non potable water from a rainwater tank, a pit toilet, and an emergency shelter.
Please take all rubbish away for disposal or recycling.