St Kilda Pier and Breakwater sits within an Aboriginal cultural landscape. Parks Victoria respects the deep and continuing connection that Traditional Owners have to these lands and waters, and we recognise their ongoing role in caring for Country.
The St Kilda Breakwater is home to a colony of Little Penguins. The isolation of the breakwater is an ideal location for them to live. Just before dusk, you can view the colony coming ashore from the promenade on the St Kilda Breakwater. A viewing platform is accessible at the head of the pier, however, it can be very busy at times. We recommend visiting during weeknights to reduce traffic and for the protection of the penguins.
We hope you enjoy your visit, but please remember for the penguins health and safety:
No handling or feeding of the penguins.
No flash photography of the penguins or any torches shone on the penguins without a red filter over the front.
Dogs and cats are prohibited past the entry gate into the penguin viewing area. Assistance dogs are the exception.
Accessing, climbing or sitting on the rocks is prohibited.
Entering and staying in the area past the fence on the breakwater is prohibited.
No littering. Please take your rubbish with you.
Keep at least 3 metres away from penguins moving around the viewing area.
Parks Victoria works closely with Earthcare St Kilda in the protection and management of the Little Penguins. Interested volunteers can find out more at www.parkconnect.vic.gov.au.
The Little Penguin and Rakali are protected under the Wildlife Act 1975, and it is prohibited to interfere with the animals or their habitat.
If there is a wildlife emergency, please contact the Zoos Victoria Marine Response Unit on 1300 245 678.
Things to do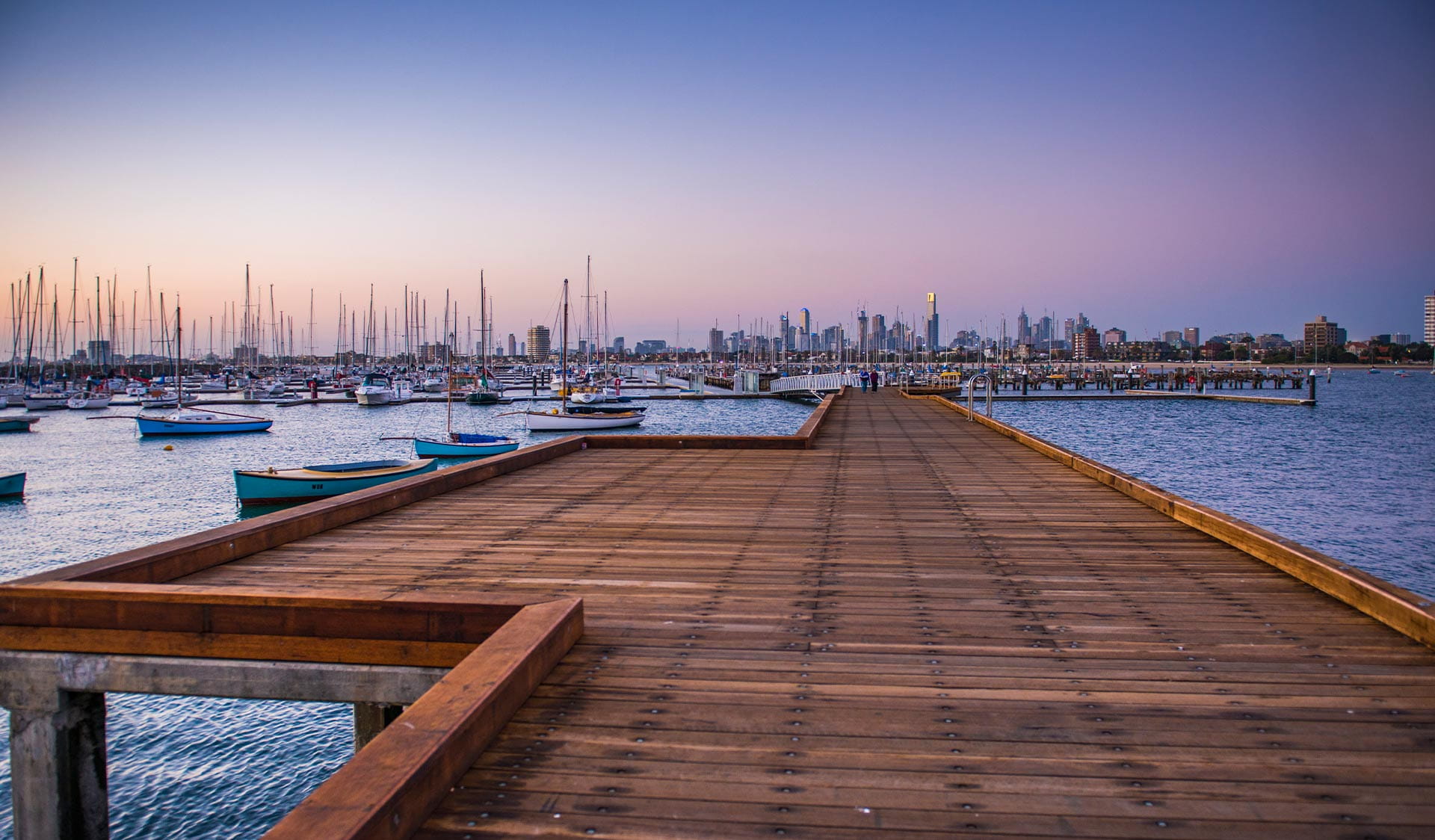 St Kilda Pier and the Breakwater offers panoramic views of the Melbourne skyline and Port Phillip Bay, and is a popular destination for a stroll and fishing.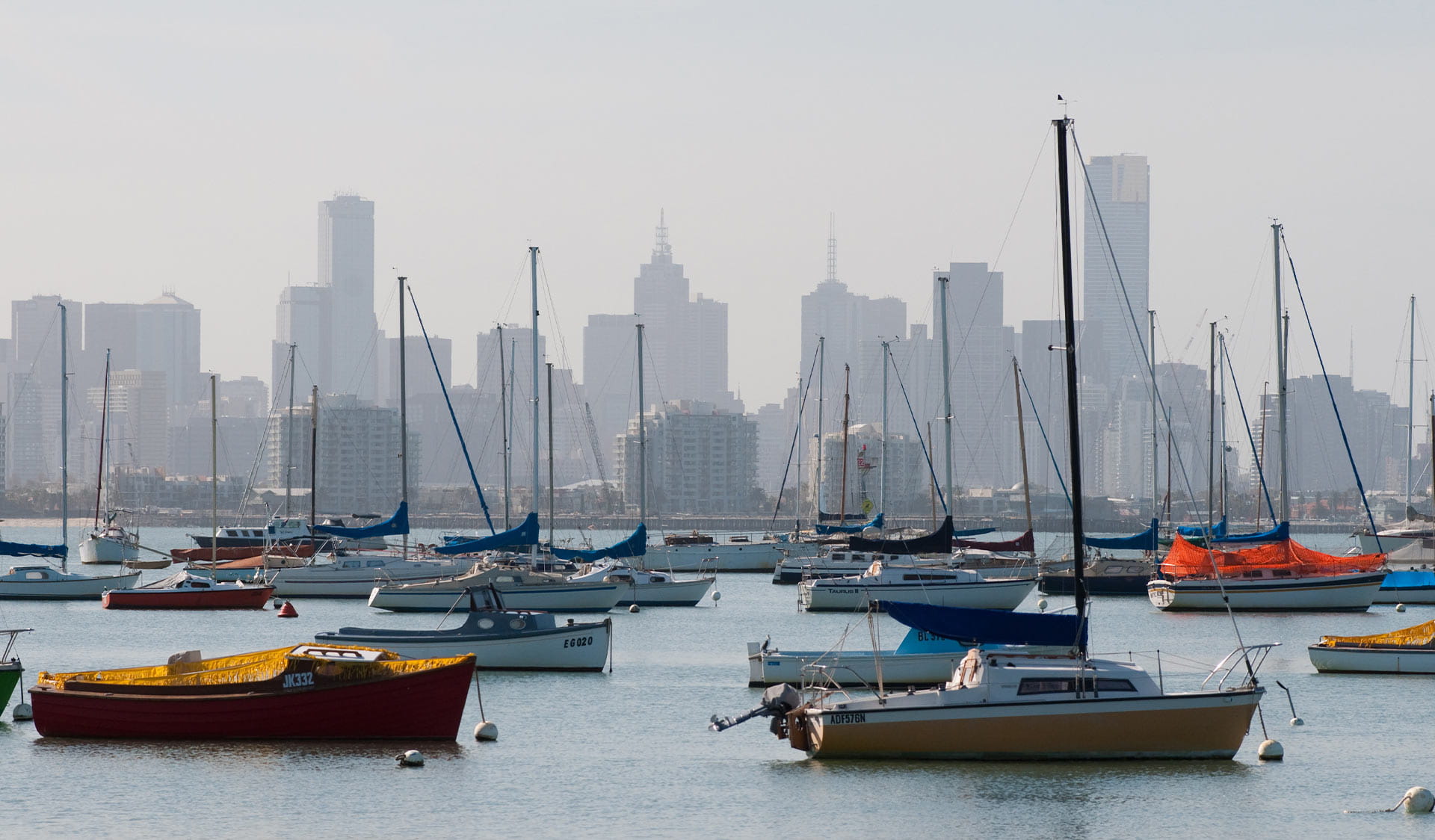 West of the Pier is a shared windsports zone for kiteboarding, paddle boarding and windsurfing. St Kilda Harbour is a vibrant place offering great experiences for tourists, local residents and recreational boaters.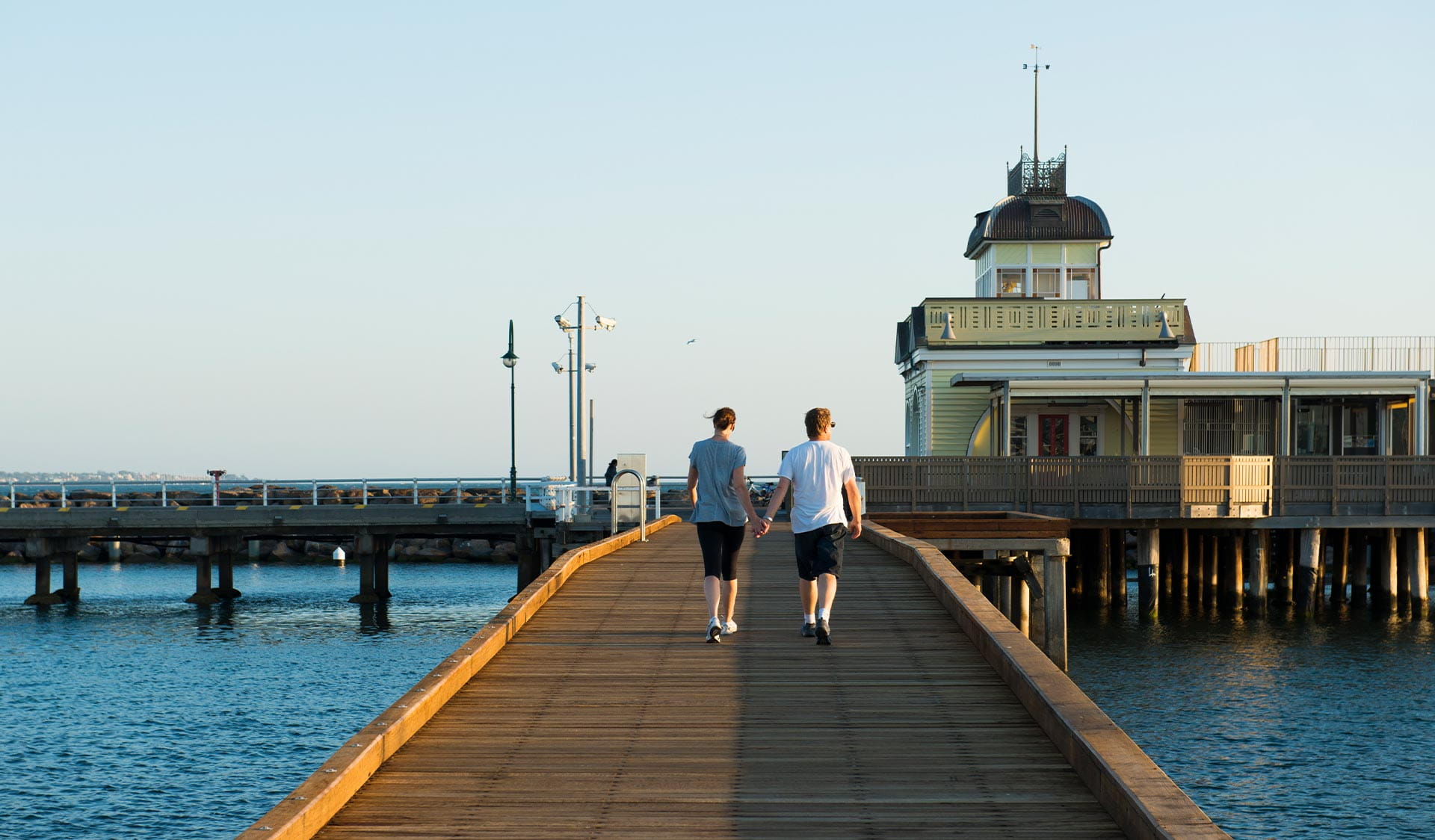 The Kiosk, also known as Parer's Pavilion, is at the heart and centre of St Kilda Pier, offering food and beverages 7 days a week. Sadly, the historic Kiosk burnt down on 11 September 2003, but the newly built kiosk was constructed in accordance with the original plans from 1904. The building has been listed on the Victorian Heritage Register since 1984. The Kiosk restaurant is aptly named Little Blue, as it is the only Melbourne venue fully surrounded by Port Phillip.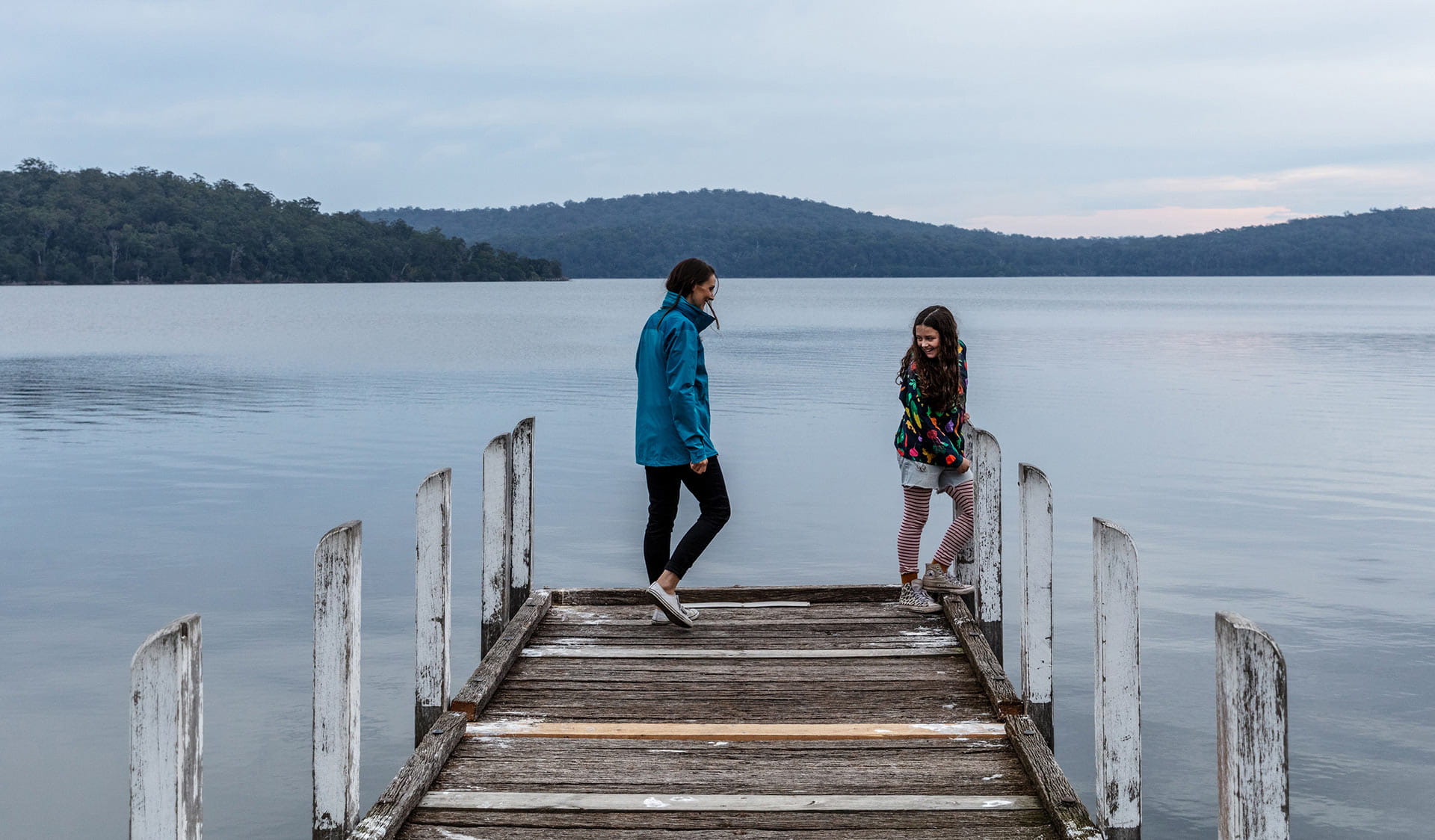 Piers and jetties
Stroll along coastal piers and jetties or cast a line and fish at popular catchment areas in Port Phillip and Western Port.
How to get there
Little Penguins
Trams 12, 16 and 96 stop at St Kilda Pier and these routes can be caught from Melbourne CBD . Alternatively, a train to Balaclava station and a short trip on the number 16 tram will get you there. The 606 bus, between Elsternwick Station and Fisherman's Bend (Port Melbourne), also stops at St Kilda Pier. Visit
Public Transport Victoria
for more information. St Kilda Pier is found immediately off Jacka Boulevard and The Esplanade, St Kilda. Limited paid parking is available next to the Seabaths, or along main roads.
When you're there
St Kilda is a lot more than just a pier! Nearby Catani Gardens or the Botanical Gardens are unique and special places, and St Kilda's beaches are usually quick to fill up over the warmer months. Albert Park is also nearby, offering a beautiful lake, walks, golfing, and other recreational activities.
Nearby Fitzroy Street has a wealth of food and shopping choices to discover. Famous Luna Park is right around the corner, offering a day of fun for families and individuals with rides and a carnival-like atmosphere!
Rakali
During your visit, you may be fortunate enough to spot a Rakali! The Rakali is a native water rat, found at some piers, jetties and other structures along the coastline of Port Phillip and our waterways. They appear at all times of the day, but are very shy creatures and are usually tucked into the dark corners of structures and flora. The Rakali are known to eat various marine life, such as fish and crustaceans. Like all Australian wildlife, you should not attempt to touch or handle the Rakali and keep a reasonable distance away.
Need to know
Little Penguins
Accessibility
Visiting a park can be more of a challenge for people with disabilities, however in Victoria there are a wide range of facilities to help people of all abilities enjoy our wonderful parks around the state.
Assistance dogs are welcome in Parks Victoria parks and reserves. Entry requirements apply for parks and reserves that are usually dog prohibited, such as national parks.
Change of Conditions
Nature being nature, sometimes conditions can change at short notice. It's a good idea to check this page ahead of your visit for any updates.
St Kilda Pier and Breakwater (St Kilda Pier and Breakwater, Local Port of Port Phillip)

St Kilda Pier outer public berths temporarily closed

The outer public berths at St Kilda Pier are temporarily closed from Saturday 17th December 2022, awaiting some minor repairs to the floating pontoon.

Notices Affecting Multiple Sites

Work is underway to rebuild the iconic St Kilda Pier. This is a significant project so some closures and disruptions apply

The St Kilda Pier redevelopment is a significant project, so disruptions, noise and closures are expected.

The penguin viewing area and Pier Breakwater are closed. Penguin viewing will reopen following completion of the St Kilda Pier Redevelopment project.

To keep up to date with the latest project information and impacts please sign up to the project mailing list via parks.vic.gov.au/projects/melbourne-region/st-kilda-pier-redevelopment




Similar experiences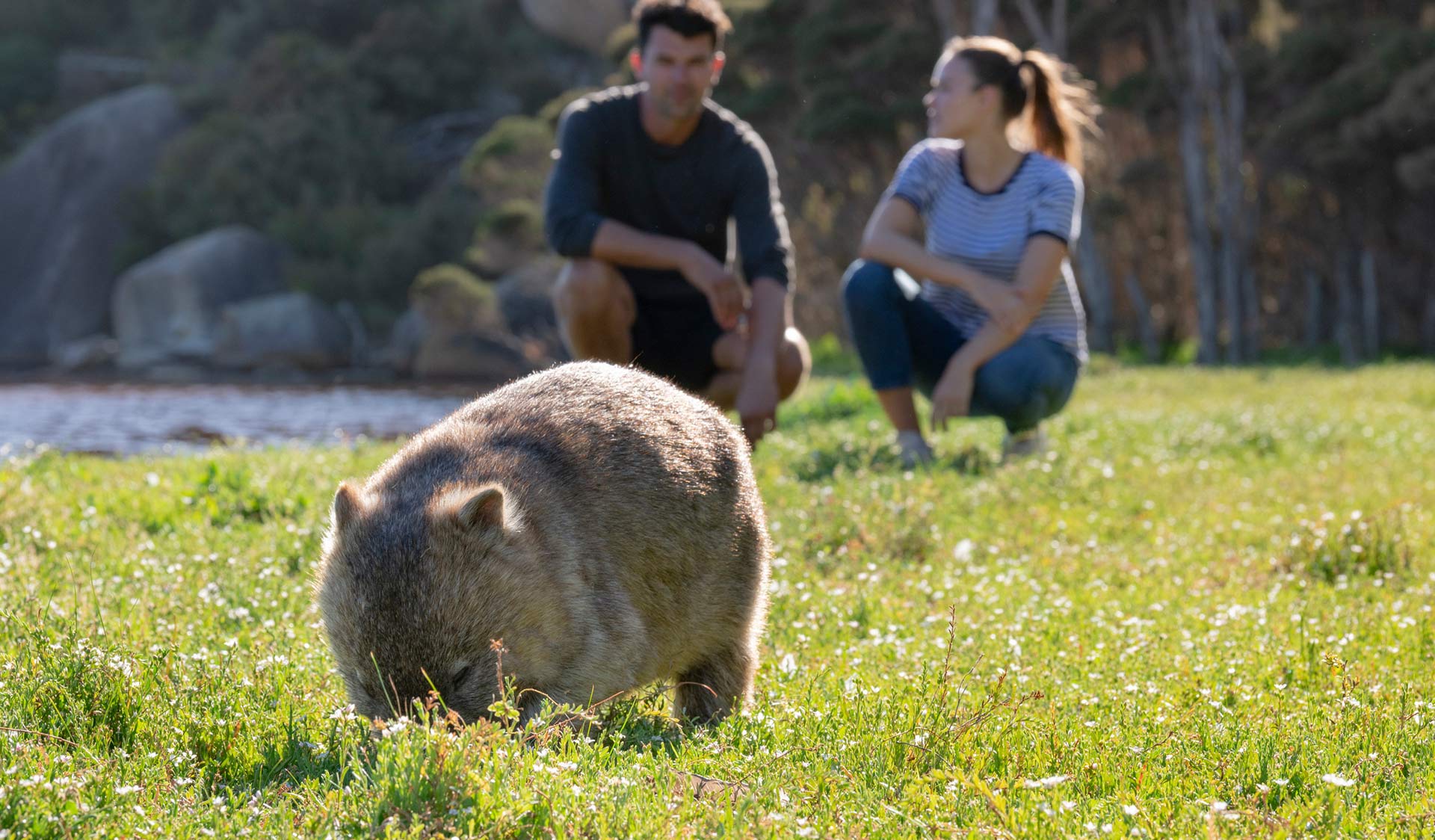 Get up close and personal with some of Australia's shy native wildlife or look up to spot tree-dwelling mammals and flocks of colourful birds,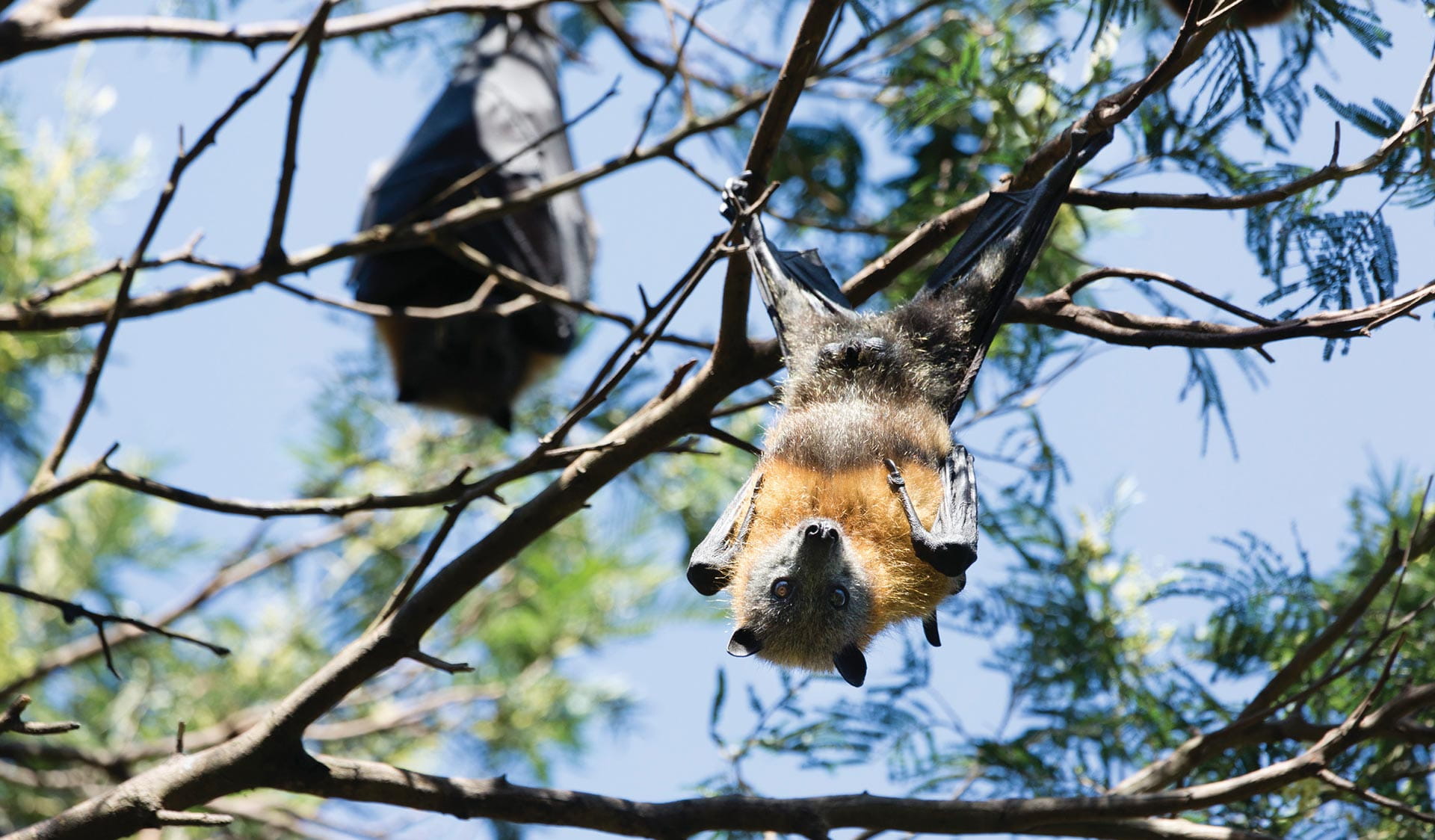 Grey Headed Flying Fox
Entry to the Grey-headed Flying‐fox walking trail and access to the viewing platform is via Bellbird Picnic Area.Visitors to the trail will learn about the flying-foxes through interpretive signage and experience the animals in their natural environment.Grey‐headed Flying‐foxes can be seen roosting in the park during the day and at sunset they create a unique spectacle when they "fly‐out" in large numbers.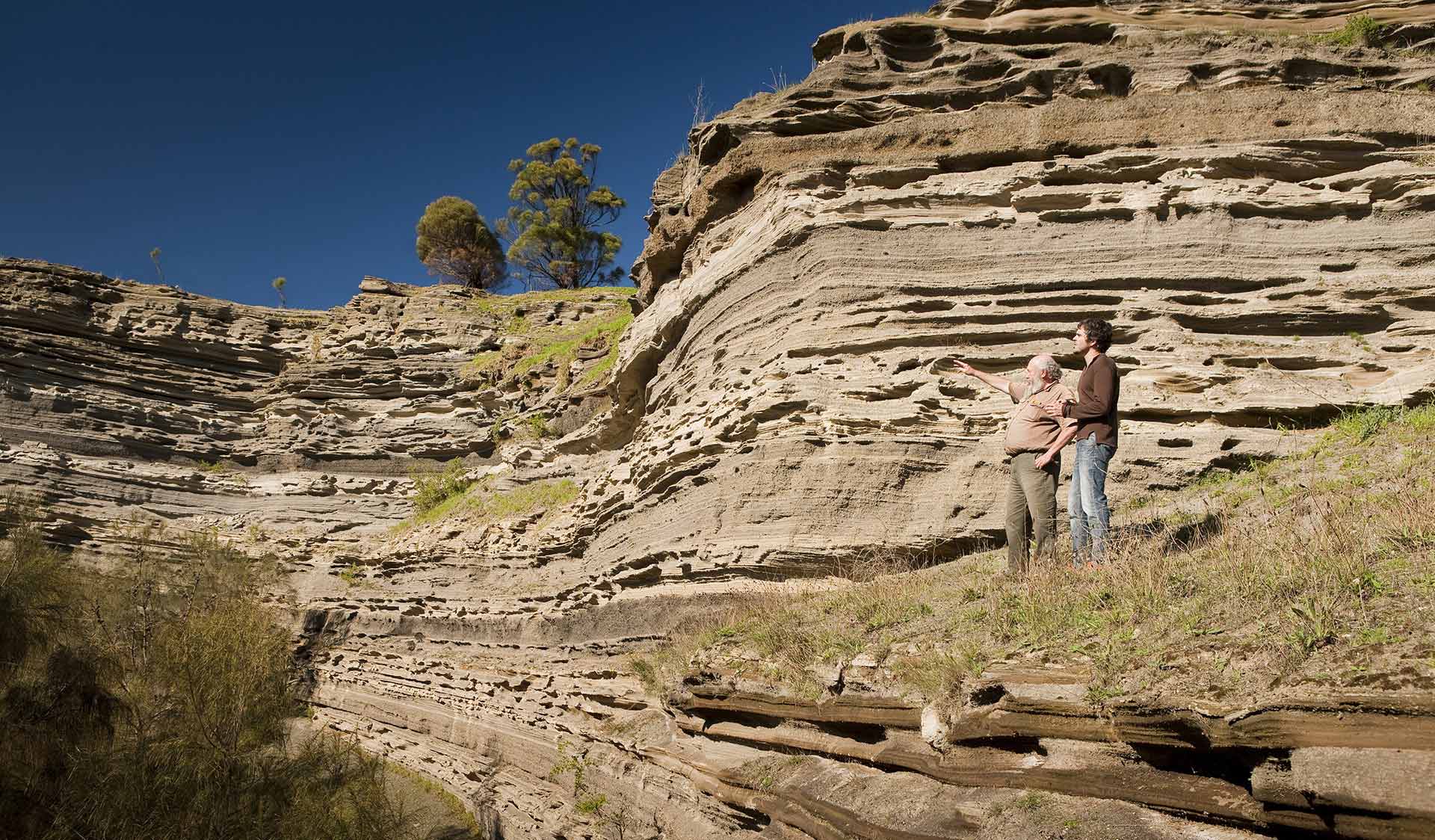 Explore this massive volcanic feature by taking one of the five self-guided walks. Each has a different theme. Enjoy a picnic, spot some local wildlife and learn about the Aboriginal heritage of the area at the Worn Gundidj Visitor Centre.