Explore
Emu Bight Campground
Enjoy a fun and relaxing holiday at this family-friendly campground in East Gippsland. Emu Bight is a quiet retreat tucked away in the bush near the shores of Lake Victoria.
Book now
Pitch a tent or park a caravan or campervan at one of 20 unpowered sites nestled among vegetation. Campsites can accommodate up to six people per site. Bookings are required year-round.
A picnic shelter, tables, BBQs and fireplaces are scattered among the campground. Toilets are also available. Remember to bring your own firewood.
Take a short walk to Lake Victoria and stroll along the sandy shores or go for a swim. Set off in a kayak or canoe to explore the inland waterways.
Drive to the north-eastern end of the park and enjoy a picnic at Point Wilson. There are BBQs, a day shelter, untreated water and toilets. Walk along the jetty and admire the sparkling lakes.
The Gippsland Lakes are a haven for waterbirds. More than 190 species have been recorded in The Lakes National Park, including the rare White-bellied Sea-Eagle. See how many birds you can spot from the birdhide at Lake Killarney. Back at the campground, follow the walking track to Cygnet Swamp.
Lake Reeve is renowned for birdwatching and is listed under the Convention on Wetlands of International Importance (RAMSAR). Start at the Lookout Tower and take a 30-minute self-guided walk along the Nature Trail. Walk through a variety of habitats to the lake shore to see waterbirds feeding and roosting.
Take a day trip to Rotamah Island, accessible only by boat from Paynesville (6km) or Loch Sport (18km). Enjoy a picnic at Jetty Observatory and choose from a variety of walks that are great for birdwatching and scenic coastal views.
How to get there
Emu Bight Campground
The Lakes National Park is in East Gippsland about 300 km east of Melbourne. The park is at the eastern end of Loch Sport, 63 km east of Sale. Access to the campground is via Lake Victoria Track.
When you're there
Download The Lakes National Park visitor guide and campground map for more information about the park and the plethora of experiences to be had within its borders.
Camping & accommodation
Camping is permitted at Emu Bight, near the shore of Lake Victoria. A communal shelter and toilets are provided. Campers need to bring their own firewood and water supplies. Fires may only be lit in the fireplaces provided and are not permitted on individual campsites. Bookings are required.
Check availability
Need to know
Emu Bight Campground
Accessibility
Emu Bight Campground has a loose, uneven, sandy surface, characteristic of the area, and some obstacles.
Toilets are standard facilities accessed via steps.
Visiting a park can be more of a challenge for people with disabilities, however in Victoria there are a wide range of facilities to help people of all abilities enjoy our wonderful parks around the state.
Change of Conditions
Nature being nature, sometimes conditions can change at short notice. It's a good idea to check this page ahead of your visit for any updates.
Notices Affecting Multiple Sites

PARTIAL TRACK CLOSURE Pelican Point Track

Recent storm damage has caused severe erosion to the Pelican Point Track, this has resulted in unsafe conditions for walkers. An exposed and undercut cliff is now encroaching on the walking track. This section of track will remain closed for public safety until track works are complete

Emu Bight Campground (The Lakes National Park)

Emu Bight Campground site 3 closure

Due to the presence of suspected asbestos material campsite 3 at Emu Bight Campground is closed until further notice

Notices Affecting Multiple Parks

Seasonal road closures 2022

Some roads in this park are subject to seasonal road closures. Seasonal road closures generally operate from after the long weekend in June through to the end of October, but may be extended due to seasonal conditions. Visit the

seasonal road closures

page for maps and more information.
Similar experiences
The campground is separated from the beach by a stretch of fenced vegetation. There is access to the beach from the Paradise Beach camping area. Use this access points to reduce damage to the sensitive coastal vegetation.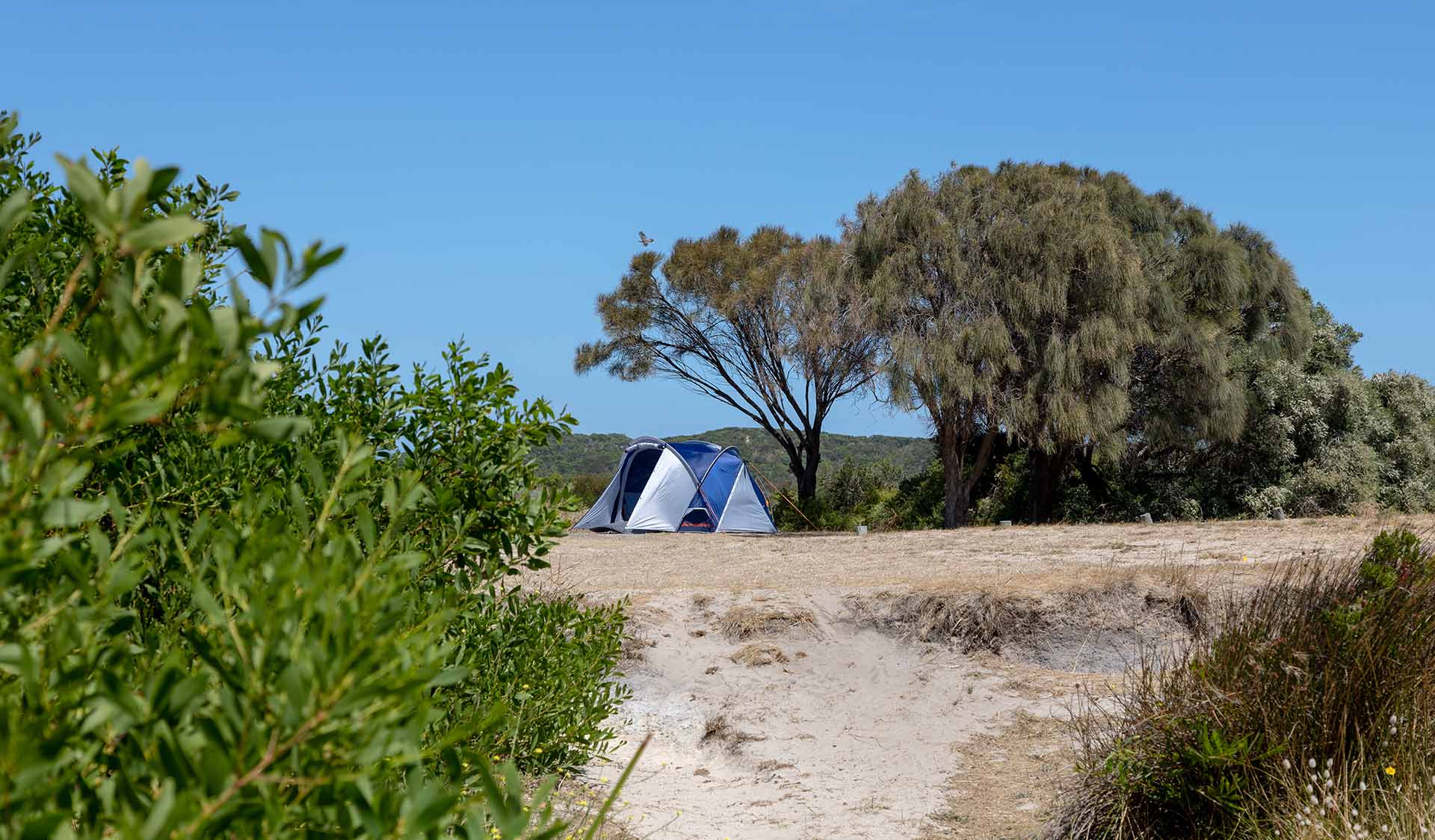 Discovery Bay offers a range of coastal environments with spectacular scenic values, including rugged cliffs, extensive beaches, mobile dune fields, wetlands and woodland forest communities.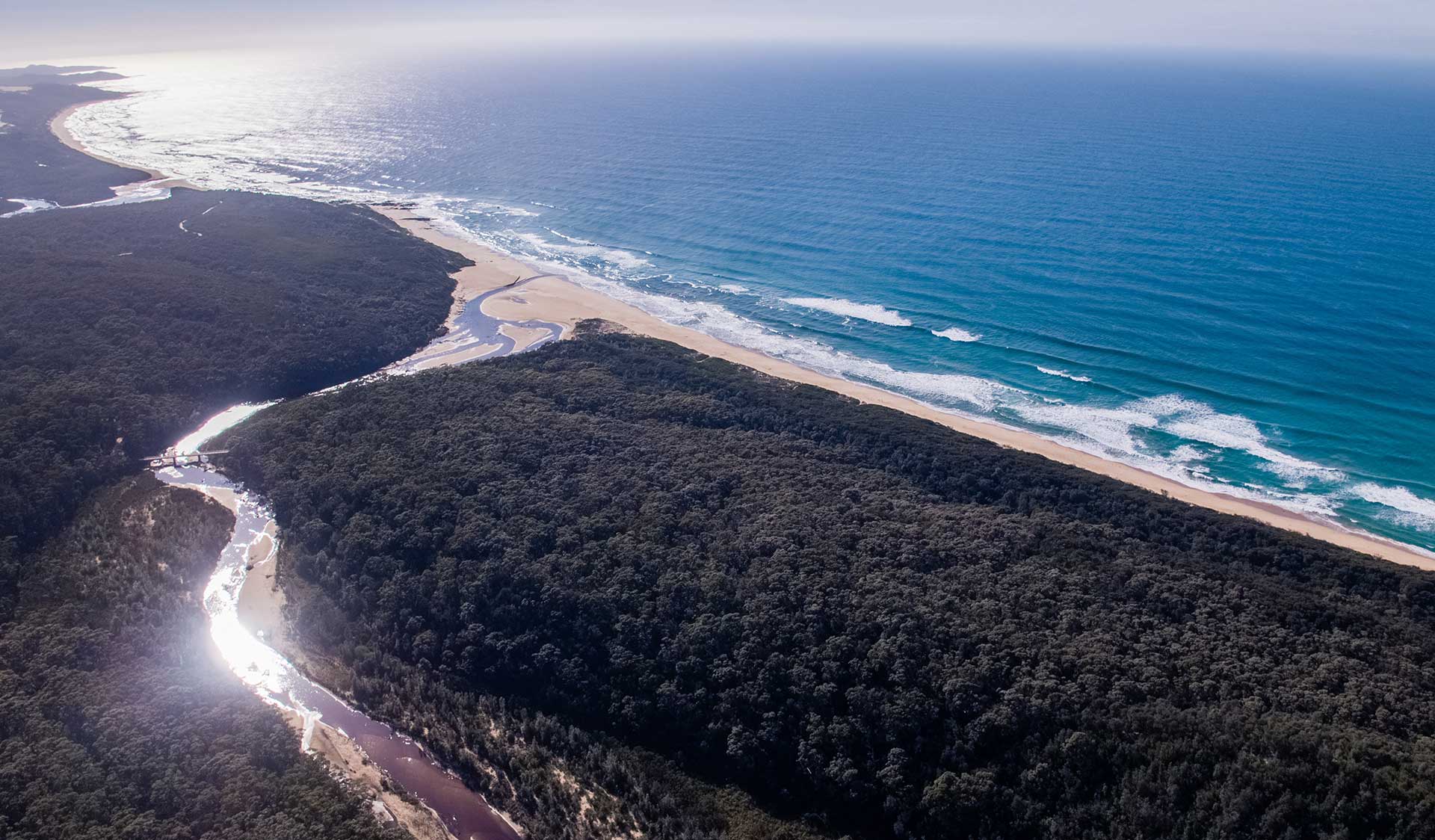 This campground is on the shores of Mueller Inlet and overlooks the inlet to the river mouth and ocean. The campsites are protected by a dune system covered in Banksia Woodland and Heath.