Wattle Park is part of an Aboriginal cultural landscape in the traditional Country of the Wurundjeri People. Parks Victoria respects the deep and continuing connection that Traditional Owners have to these lands and waters, and we recognise their ongoing role in caring for Country.
Look no further than Wattle Park for a great escape within Melbourne's eastern suburbs. With its blend of historic buildings, picnic grounds walking tracks and natural bush, this park has something for the whole family. Enjoy walking, jogging or cycling along the multi-purpose tracks.
Despite its urban surroundings, Wattle Park is a haven for plants and wildlife. Take a stroll along the tracks and bird watch. There are some 50 bird species in the park. Look for birds including the White-faced Heron and Rainbow Lorikeet, or keep your eyes peeled for a Tawny Frogmouth sitting in a tree. Visit the filtration ponds alongside Damper Creek and see ducks and frogs amongst the native rushes. There is also 20 species of butterflies and 60 species of beetles in the park. From late winter through spring the eastern slope comes alive with splashes of colour, as the wildflowers bloom. Native orchids, lilies and grasses are common in the area.
In the warmer months, meet for a picnic or barbecue. The picnic area beside Wattle Park Chalet has picnic tables, gas barbecues and a children's playground. Explore the playgrounds, and watch as the kids pretend to drive a Heritage W Class tram. One Sunday a month (from October to April), enjoy the sounds of the Melbourne Transit Band.
Upgrades to Wattle Park
Wattle Park is a much-loved park with significant natural and cultural heritage, and provides visitors with an important connection to nature in a suburban landscape. Some of the facilities, including the playground, have been well-loved for many years and need updating.
The Victorian Government is investing $4.3 million to deliver new facilities and upgrades at Wattle Park, including a new all-abilities playscape, new picnic shelters and BBQs and an upgraded 3.25km walking and running track. For more information, concept designs and progress updates, read more about the Wattle Park Upgrades Project.
Things To Do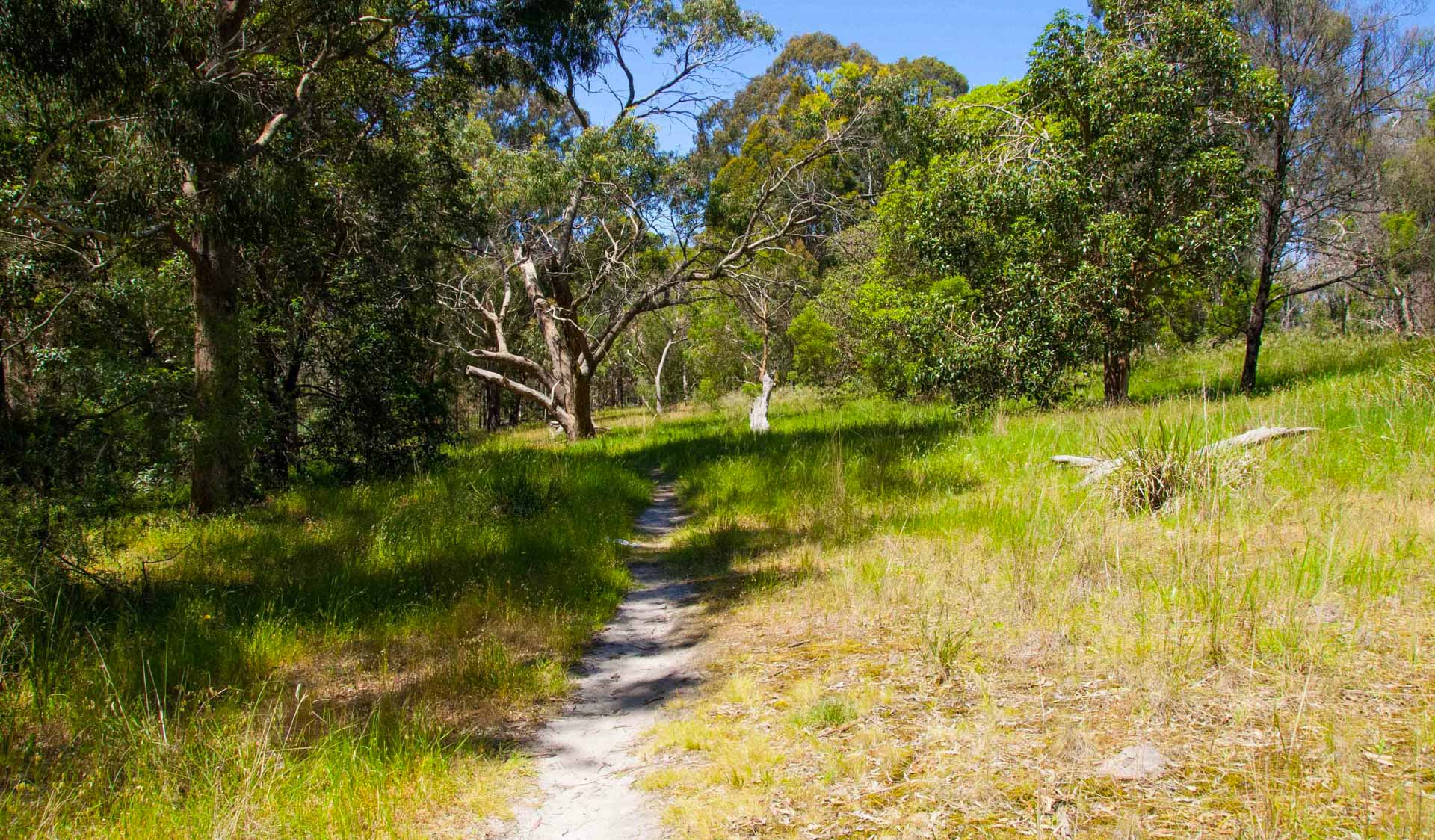 Walking in Wattle Park
All paths and trails within Wattle Park are multi‐use. Take a walk, jog or cycle beneath the shade of impressive gums, wattles and other indigenous and exotic tree species. Bring your four-legged friend, dogs on lead are welcome in the park.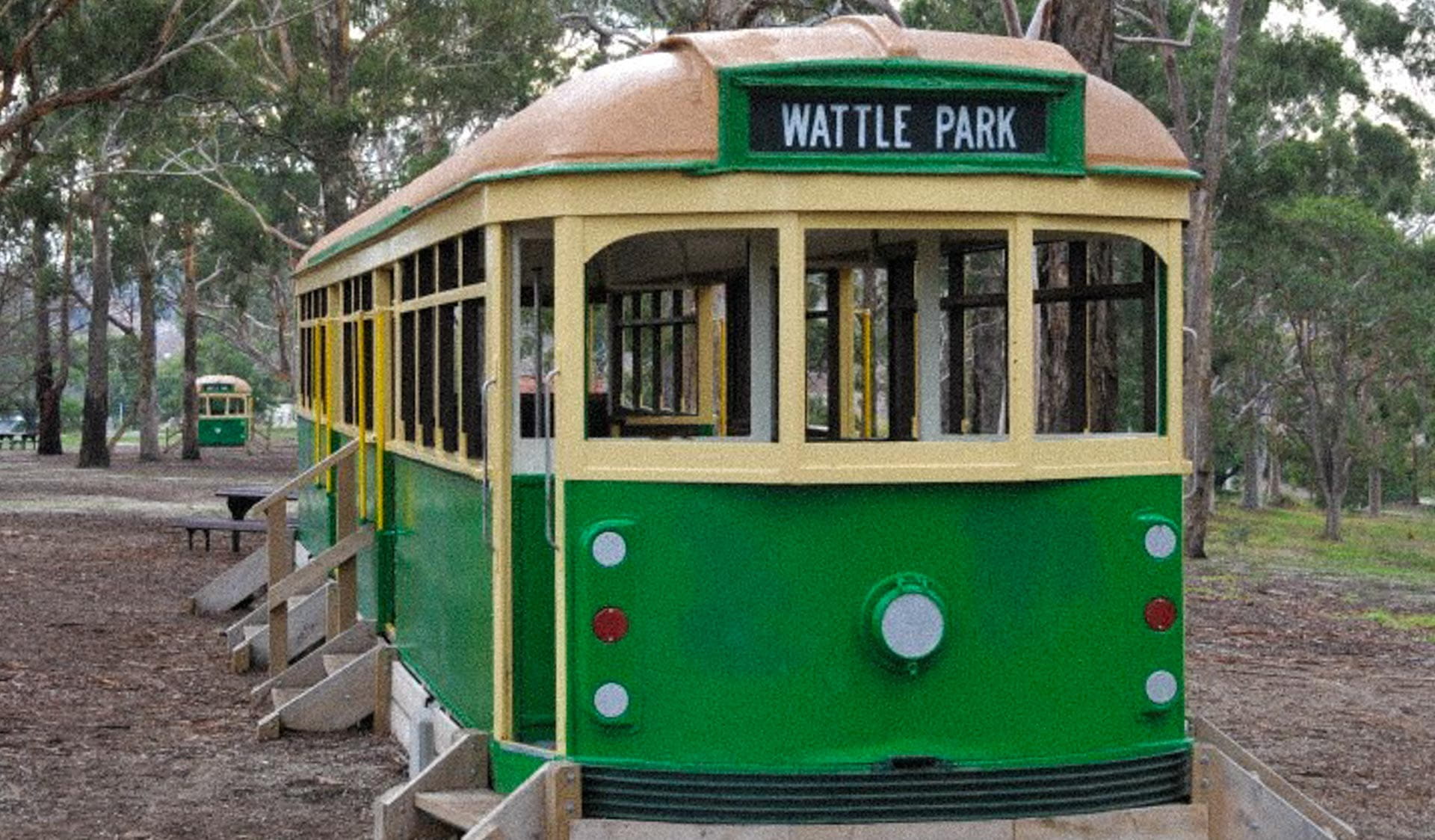 Trams and tram shelters
See a piece of Melbourne's tram history and visit the heritage W‐Class trams near the picnic area. Built between 1923 and 1956, today, the trams can be used as picnic shelters and play areas.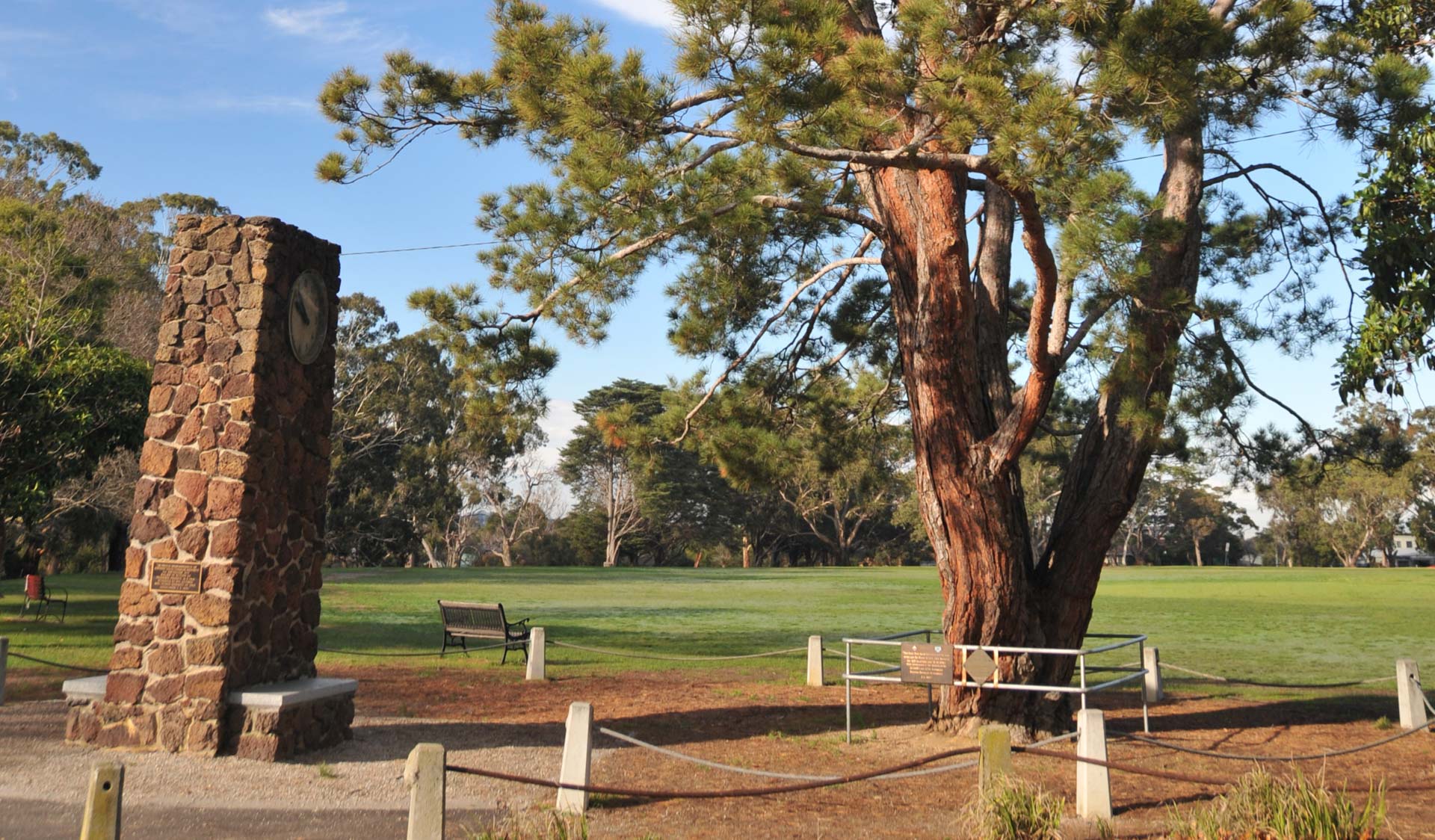 The Lone Pine
Overlooking the oval, the Lone Pine was planted in 1933 in remembrance of fallen comrades of the 24th Battalion. One of only four in Victoria, the seed was taken from the original Lone Pine, a solitary tree on the WWI battle fields of Gallipoli.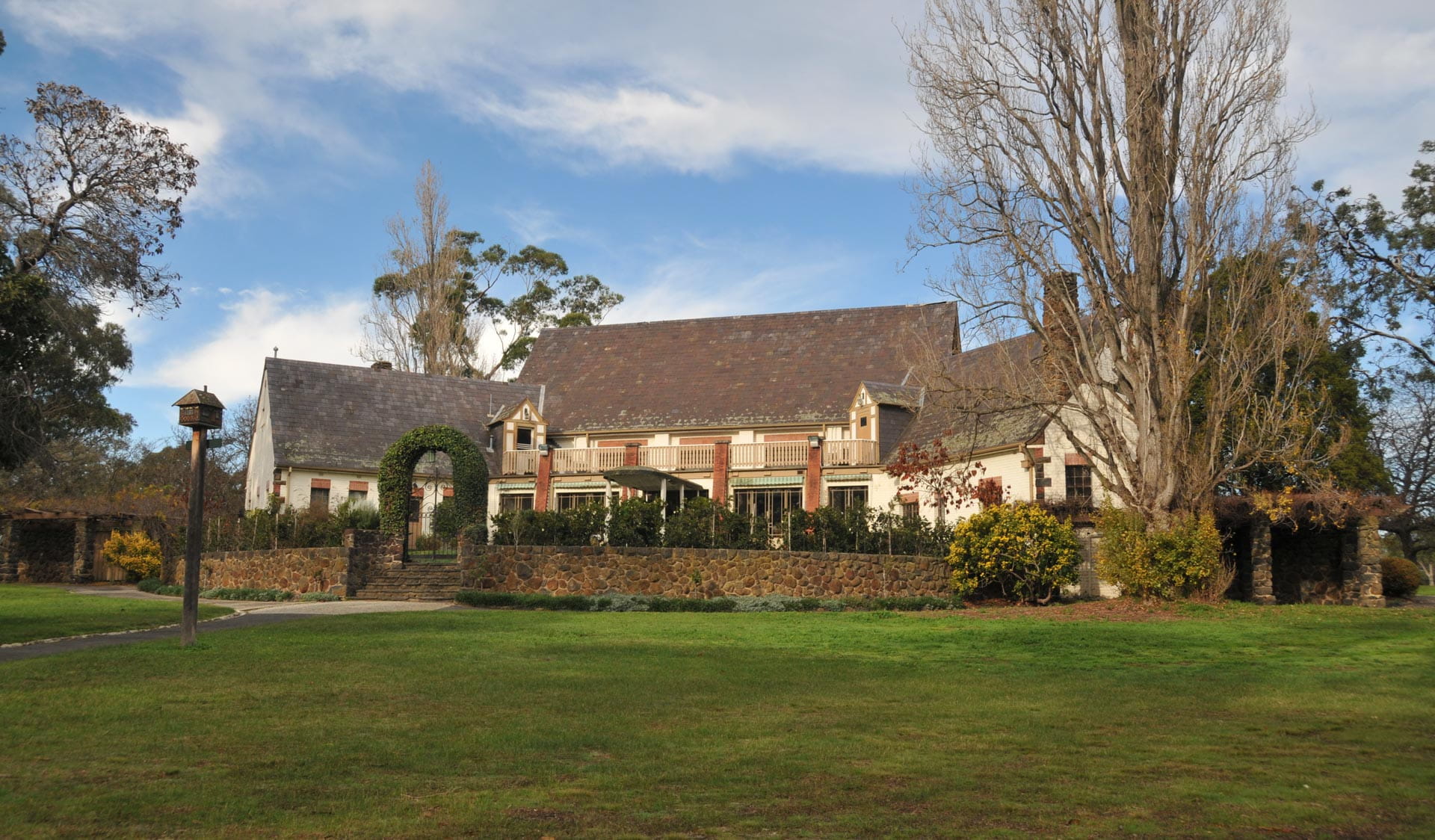 Wattle Park Chalet
Constructed in 1928, the Chalet was designed to host visitors of the park and was built from decommissioned tram engine houses. The Chalet largely remains in its original form, offering historic charm and features. The Chalet can be booked for events and functions.
Wildlife
This area is home to a variety of birdlife. Keep an eye out for kookaburras and musk lorikeets alongside seasonal visits from gang gang and black cockatoos.
Tours and adventure experiences in parks
One of the best ways you can get into nature is with a Licensed Tour Operator.

There are more than 400 Licensed Tour Operators across Victoria who are ready and waiting to help you experience and connect with Victoria's spectacular parks and waterways.

Discover more than 60 different types of nature-based experiences including hiking, mountain biking, boating, four-wheel driving, indigenous culture tours, birdwatching, surfing, diving and so much more.

Licensed Tour Operators know all the best places to go and will plan and prepare your visit to ensure you are safe and can enjoy your nature-based adventure to the fullest.
Find a Licensed Tour Operator
How to get there
Wattle Park
Wattle Park is 13km east of Melbourne CBD. Vehicle access is from Riversdale Rd (Melway 60 J2). Enter by foot from Riversdale Rd, Warrigal Rd, Patterson Ave or Elgar Rd.
When you're there
Download the Wattle Park Visitor Guide for more information and a map.
Golf course
Wattle Park is home to a nine-hole public golf course, perfect for practising your swing. There are also two tennis courts. For golf and tennis bookings phone 9808 2455.
Wattle Park Chalet
Wattle Park is also home to a heritage-protected European-style Chalet, constructed in 1928. Built primarily from second-hand materials, bricks came from demolished cable tram engine house chimneys, heavy timbers from cable tram sheds, and roof slates from the demolished Yarra Bend Asylum. Today, the Chalet remains largely in its original form. Set among beautiful gardens, it is a popular venue for receptions, functions and meetings. For bookings and enquiries call Provincial Events at Wattle Park Chalet on 9808 0122.
Accessibility
The and most paths in the park are accessible for visitors with limited mobility
Assistance dogs are welcome in Parks Victoria parks and reserves. Entry requirements apply for parks and reserves where dogs are normally prohibited, such as national parks.
Safety in nature
To ensure that you and your companions stay safe, always remember that the natural environment can be unpredictable. Before you go, take a look at our safety tips and check our changed conditions and closures information for a great visit.
Change of Conditions
Nature being nature, sometimes conditions can change at short notice. It's a good idea to check this page ahead of your visit for any updates.
Wattle Park Picnic Ground (Wattle Park)

Wattle Park upgrades

Works are underway to upgrade the facilities at Wattle Park. While Wattle Park will stay open during construction, we will need to temporarily close or change access to some facilities, including:


Access to the trams will be closed, while we plan and complete restoration works.
Sections of the existing walking track will be closed in stages for resurfacing.
The Wattle Park car park will temporarily have fewer car spaces available to park your car.
While we'll do our best, there will be some noise.

Notices Affecting Multiple Sites

Monsbourgh Drive Roadworks

Roadworks are underway to improve the road access to Wattle Park. While Wattle Park will stay open during these works, there will be restricted access to the entry road of Wattle Park during these works, which include:




Roadworks along Monsbrough Drive with traffic management set up enabling one way traffic flow
Some repair works along some of the existing path. This will require closures of those path sections also
How we keep it special
Help us look after your park by following these guidelines:
Dogs are to be kept on leash at all times
All plants, animals and other natural features are protected and must not be disturbed or removed.
Take all rubbish home with you for recycling and disposal
Coal barbecues are not permitted anywhere in the park. Portable gas barbecues are only permitted in the picnic area.