Explore
Northern Overnight Hikes
Most of the northern part of Wilsons Promontory is classified as a wilderness zone. In order to preserve the area's natural values there are few facilities. If you don't want to stay overnight, there are short walks at Vereker Outlook, Prom Wildlife Walk, and Millers Landing.
There are five overnight hikers campsites on the northern wilderness:
Barry Creek
Lower Barry Creek
Five Mile Beach
Tin Mine Cove
Johnny Souey Cove

These locations provide only a campsite with no facilities. A true wilderness experience!

The following conditions apply to these areas.


Hikers must fill out a Hiker Self Assessment Form before a hiking permit is issued. Call 13 1963 for further information.
Some track sections are marked with flagging tape however other sections are undefined therefore hikers must be proficient in navigation with a map and compass.
Overnight camping is permitted for two consecutive nights only at each of the camp areas throughout the year.
Maximum group size at any one campsite is six.
Things to do in the area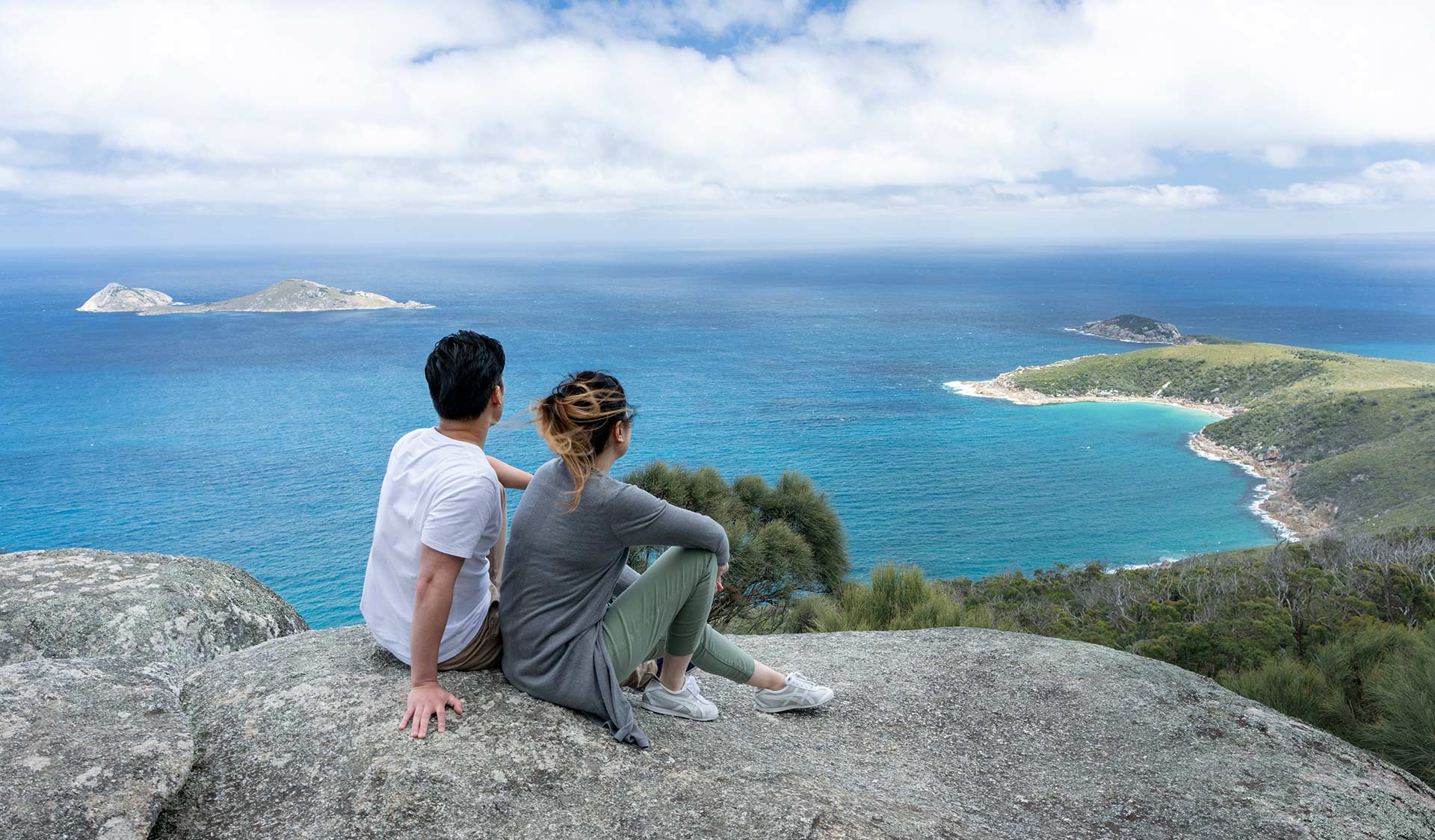 Commencing at the Darby River car park, a sandy track follows Darby River as it winds its way to the coast. The small exposed beach is embraced at each end by rocky headlands. Please stay on the beach and avoid climbing fragile sand dunes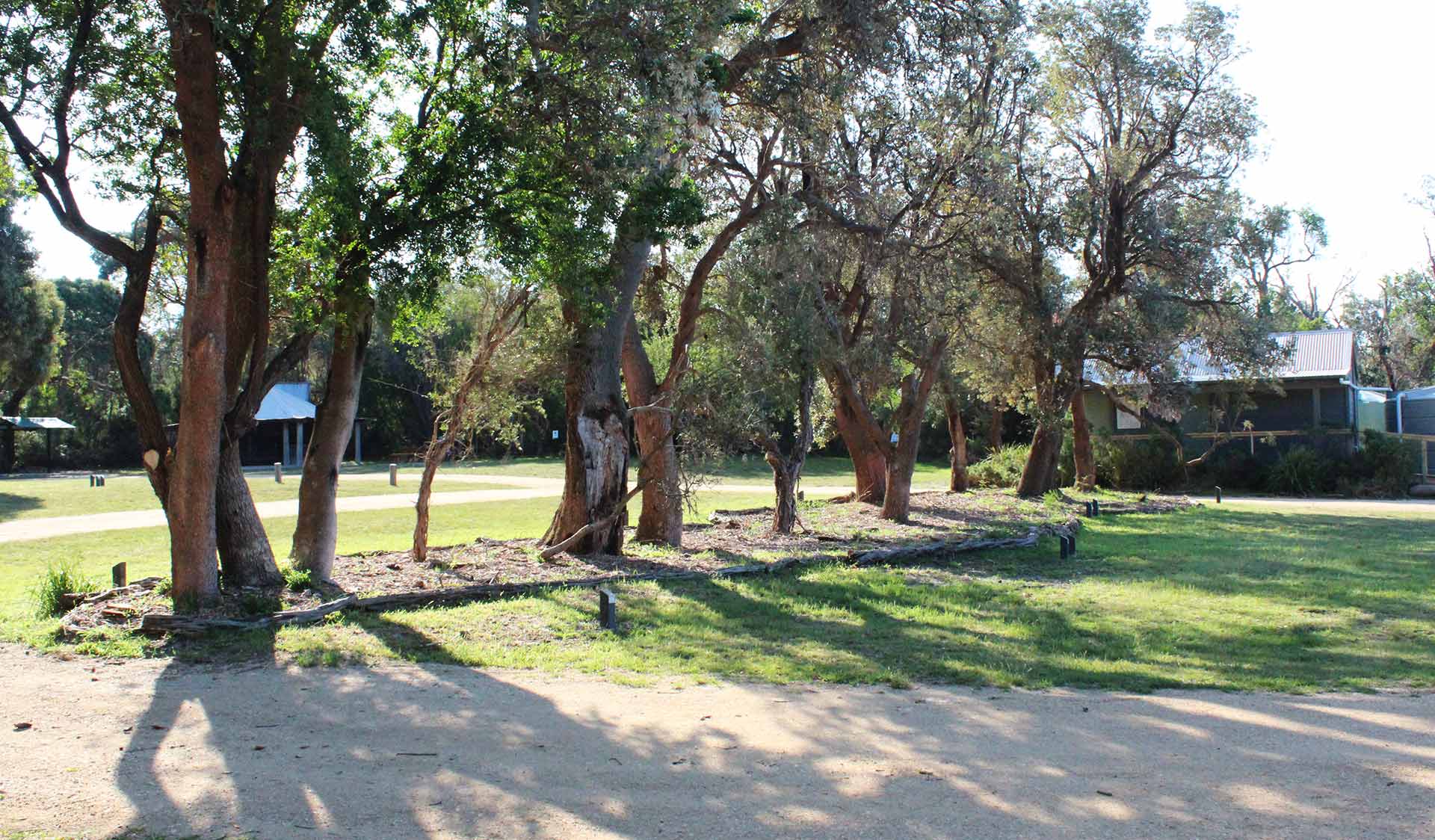 Stockyard Camp is a small grassy campground set in native bushland near the park entrance, 30km from Tidal River. There is no beach access from the campground but Whisky Bay is a short drive away.
How to get there
Northern Overnight Hikes
When you're there
Download the Wilsons Promontory National Park visitor guide for more information about the park and the plethora of experiences to be had within its borders.
Need to know
Northern Overnight Hikes
Change of Conditions
Nature being nature, sometimes conditions can change at short notice. It's a good idea to check this page ahead of your visit for any updates.
Yanakie Cemetery Walk (Wilsons Promontory National Park)

Stockyard Toilet Block Closed

The Stockyard Toilet Block is closed until further notice.

Notices Affecting Multiple Sites

Aerial deer control operation October 23rd-27th 2023

The following tracks and visitor areas will be closed during the operation:

Northern overnight hike circuit
5 Mile Beach




Access to the following areas may be restricted at various times during the operation:

Big Drift
Stockyard Campground
Cotters Road, Cotters Lake and Cotters Beach
Vereker Outlook
Millers Landing

Boundary Track



Shallow Inlet via Hourigan Camp Lane
Yanakie Cemetery Walk




During the operation, visitors may hear gunshots and see a helicopter flying a low levels. Safety is of paramount importance and Parks Victoria will have an Operations Controller on-site to ensure visitor safety in addition to signage advising visitors of current closures.

Notices Affecting Multiple Parks

Ground shooting operations targeting deer

Ground control operations targeting deer will be undertaken in these Parks and Reserves from December 2022 to December 2023.

These areas will remain open to visitors during operations.

Alpine National Park (Bogong High Plains, Mount Bogong, Dinner Plain,

Dargo High Plains, Foothills and Southern Alps)

Buchan Caves Reserve

Burrowa-Pine Mountain

Cape Conran Coastal Park

Cape Liptrap Coastal Park

Cabbage Tree Creek Flora Reserve

Errinundra National Park

Lake Tyers State Park

Lakes National Park

Baw Baw National Park

Mount Buffalo National Park

Mount Mittamatite Regional Park

Mount Mitta Mitta Flora Reserve

Mount Lawson State Park

Mount Granya State Park

Mountain Creek Education Area

Pheasant Creek Flora Reserve

Wabba Wilderness Park

Wilsons Promontory National Park




For more information about deer control to protect biodiversity, please visit

this link

.