Explore
San Remo - Kilcunda
Dramatic cliffs, coastal walking trails and remote ocean beaches characterise this area of Yallock-Bulluk Marine and Coastal Park. Coastal walks and lookouts offer spectacular views and wildlife-spotting opportunities, especially during the whale watching season.
The coastal town of San Remo is the western gateway to the Yallock-Bulluk Marine and Coastal Park. Follow in the footsteps of sailor, George Bass, as you walk along the cliffs between San Remo and Kilcunda along the George Bass Coastal Walk. The 7km walk has sweeping views over Bass Strait, where you may be lucky enough to spot whales on their winter or spring migration. Geological formations along the way, such as The Arch lookout, allow you a glimpse into the rich geographical history of the area.
Walk along the protected beaches of Half Moon Bay and Sandy Waterhole or Foots Beach near San Remo, or parts of Kilcunda Beach, for a dog friendly option. Beaches and shoreline along this stretch of coast are not patrolled for swimming. Patrolled beaches can be found at Cape Woolamai, Cape Paterson and Inverloch. As beaches and coasts are natural environments, you may encounter hazards. Follow our water safety advice to make sure your day out is a safe and enjoyable one.
The Powlett River Mouth is listed as a wetland of national significance and is a great place for families to relax in the calm river waters and adjoining ocean beaches. The river mouth and surrounding coastal saltmarsh offer a unique experience for birdwatching, recreational fishing, kayaking and swimming. Be sure to look out for rare and threatened birds, including the Hooded Plover and Eastern Great Egret or iconic native fish such as Estuary Perch or Black Bream. This area has Aboriginal Cultural Heritage significance and as such is important to the local Bunurong community.
Things to do in the area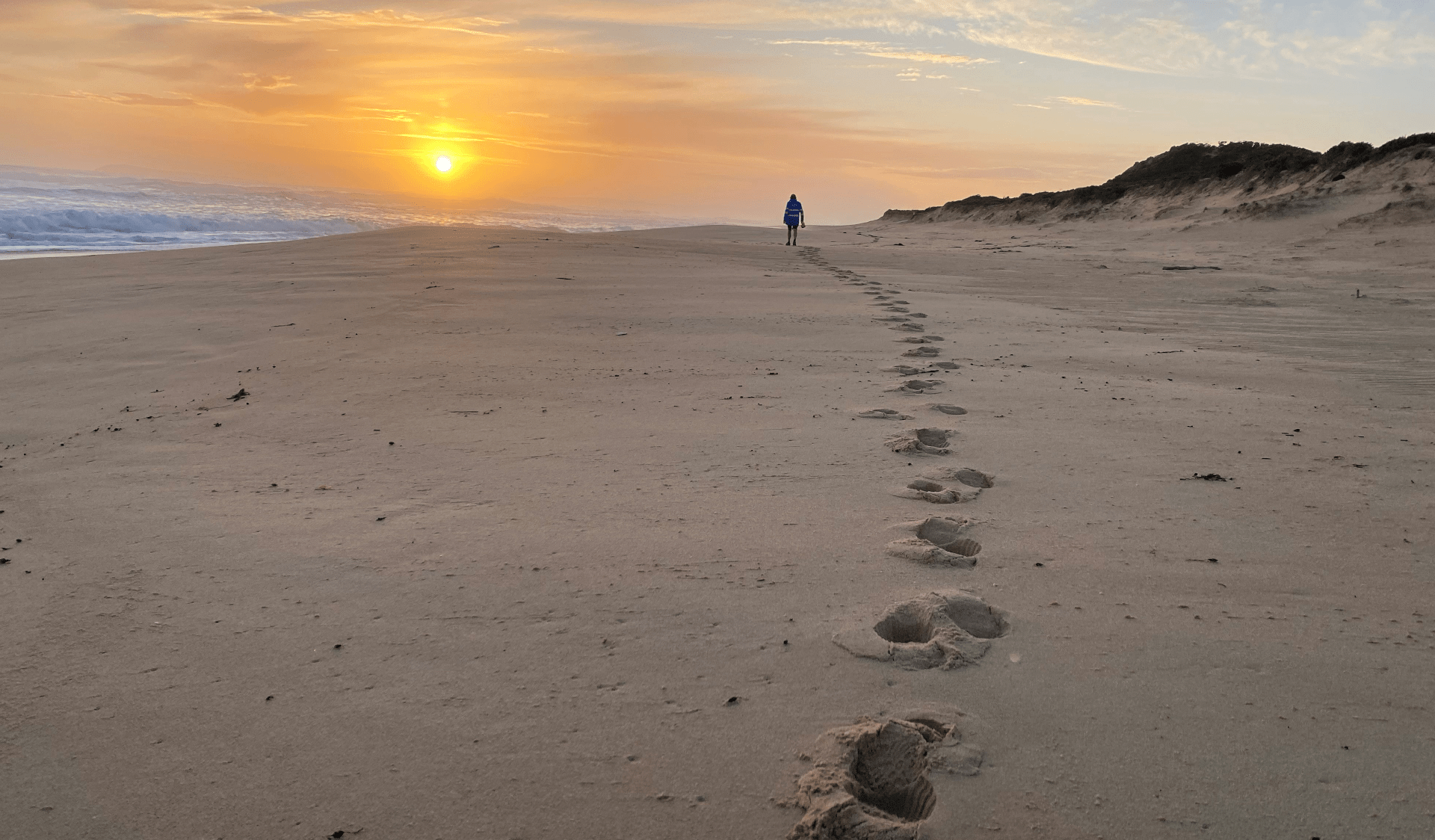 Discover the rich history and diverse beach, heathland and rural landscapes of Wonthaggi. Follow the Bass Coast Rail Trail to the town centre and tour the State Coal Mine.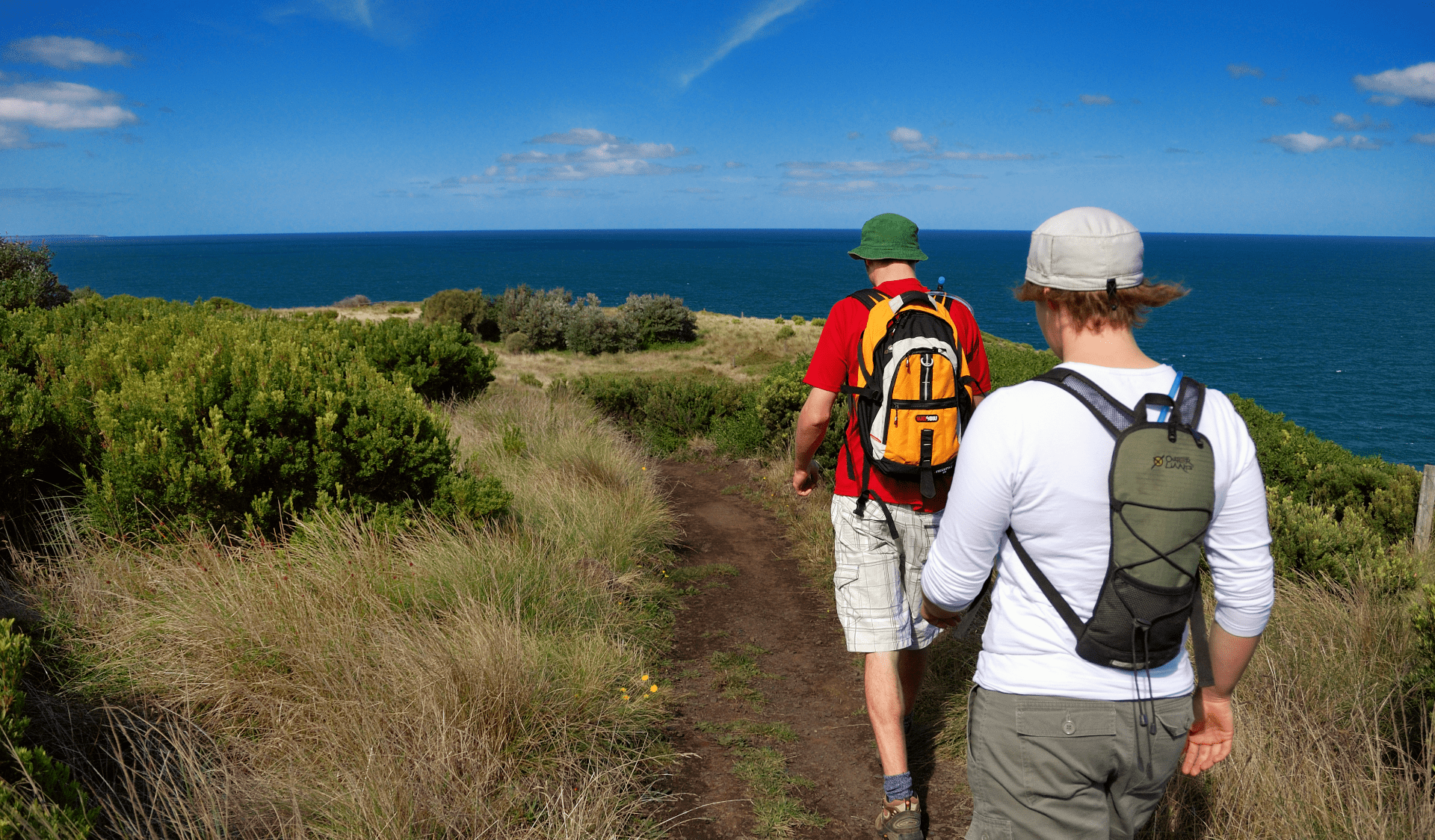 Walking in Yallock-Bulluk
Take the George Bass Coastal Trail along the windswept cliffs and picturesque beaches, explore the heathlands and wetlands south of Wonthaggi or simply stroll along one of the many ocean beaches.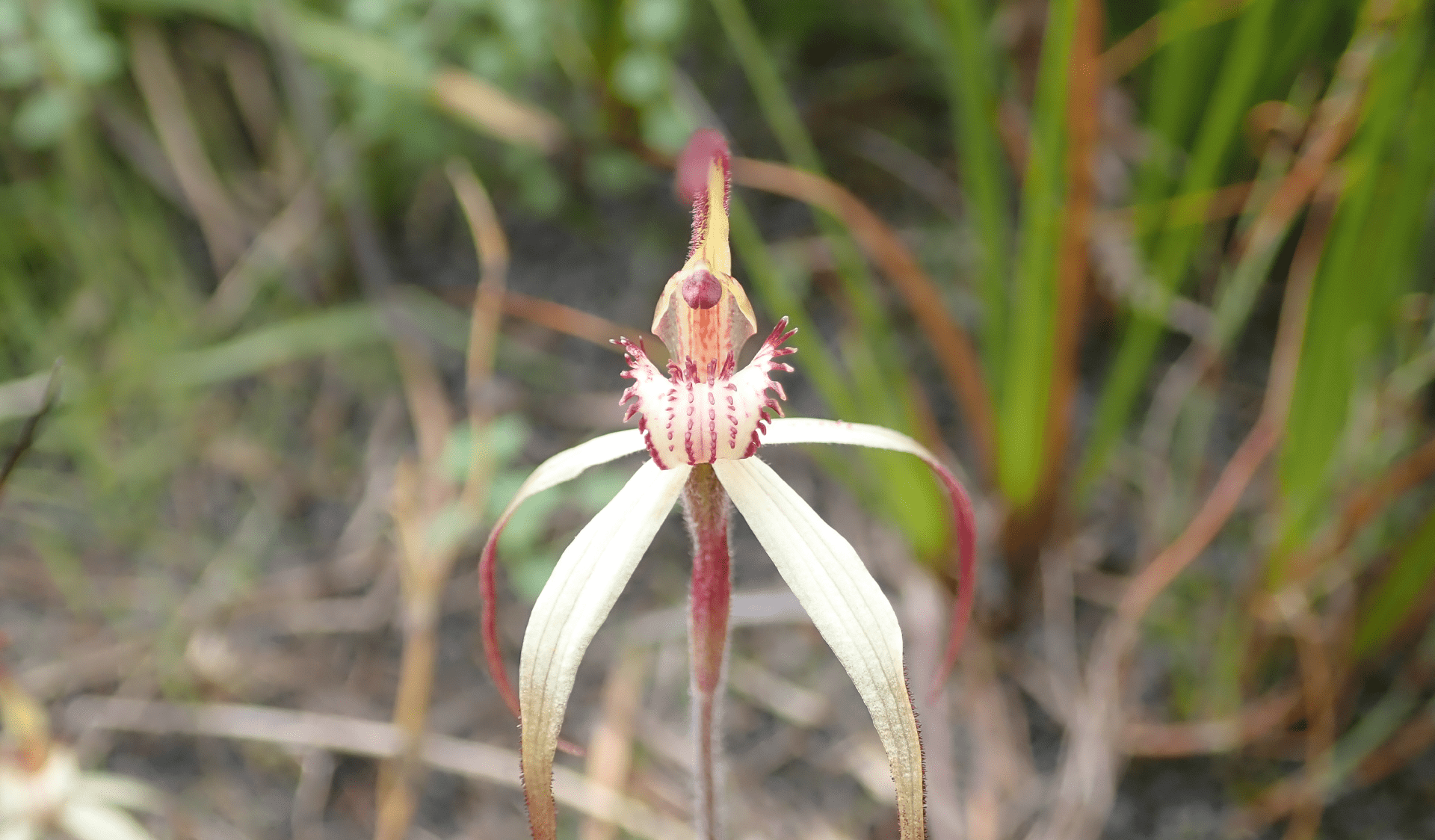 Yallock-Bulluk Unique Coastal Landscapes and Species
Try to spot some of our beloved whales during migration seasons, keep an eye out for seals and dolphins and explore the unique geology of this coastline where important dinosaur fossils have been discovered.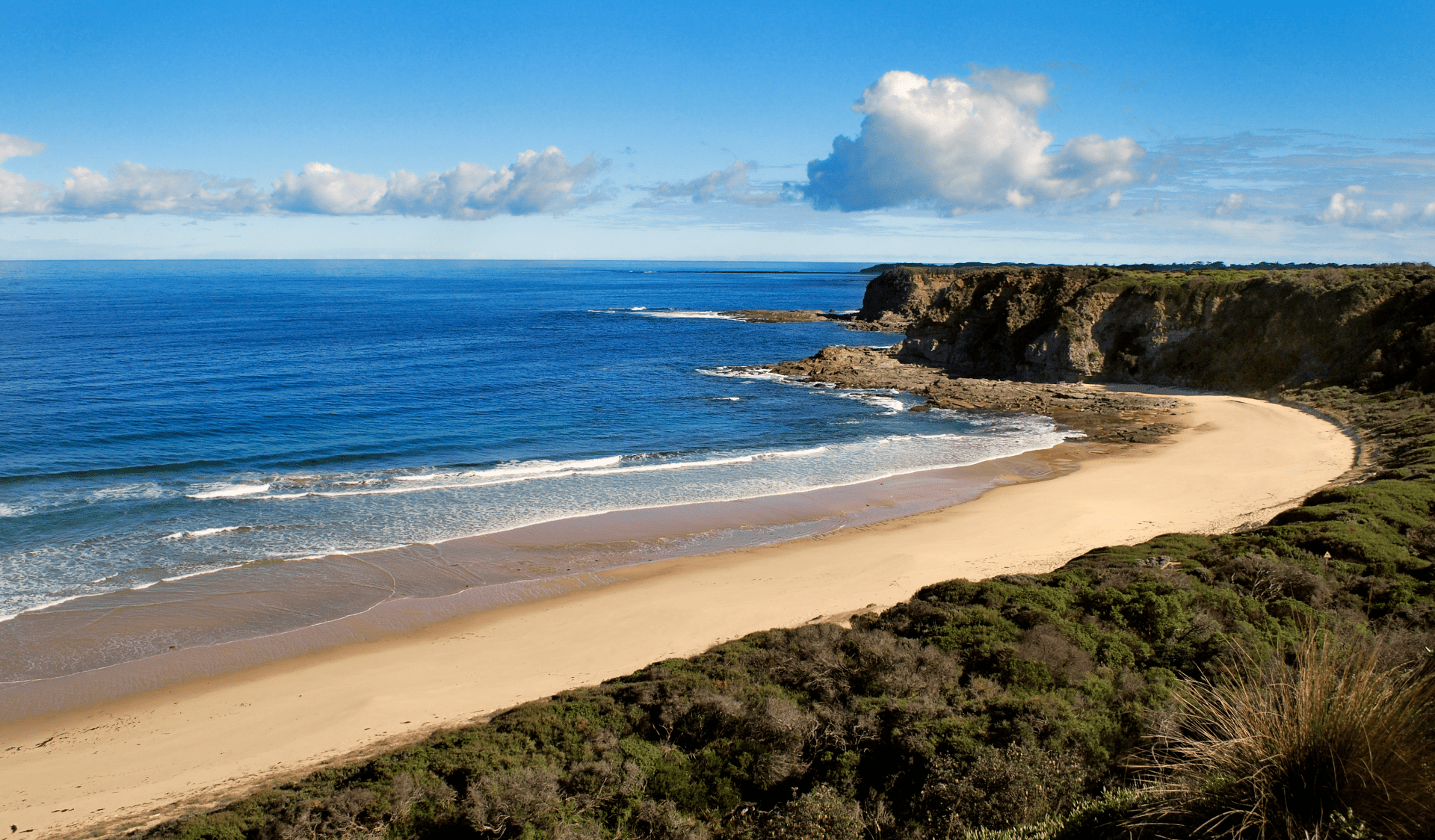 Beach activities at Yallock-Bulluk
Swim at the patrolled beaches at Cape Paterson and Inverloch, dive or snorkel around the reefs, enjoy some family-friendly fun in the rock pools or relax with a beach picnic.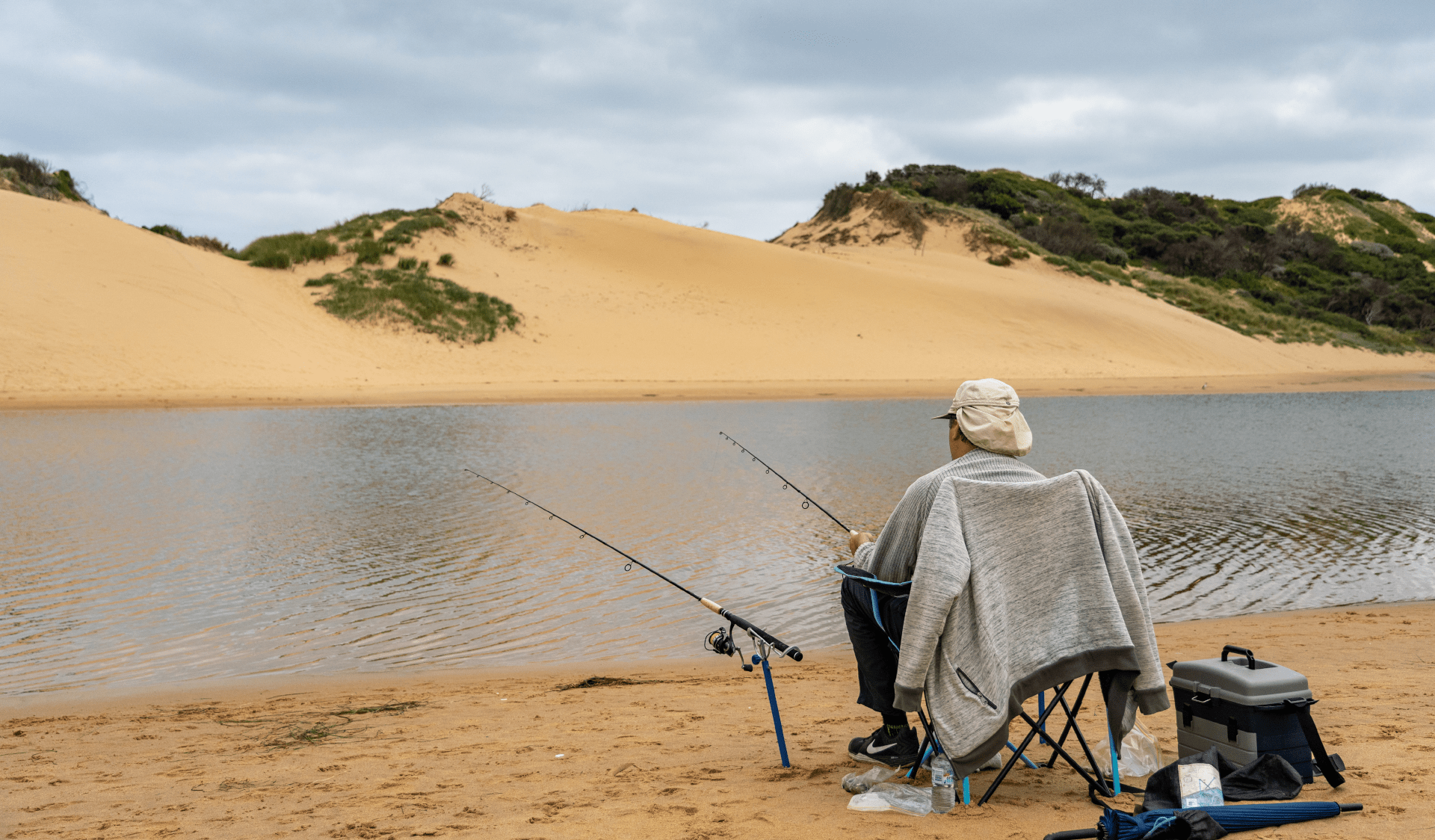 Fishing and Boating at Yallock-Bulluk
Set out in a kayak or motorboat to explore the spectacular coastline by sea. Try your luck at line fishing in various parts of the park, both onshore and by boat. Fishing is not permitted in the Bunurong Marine National Park.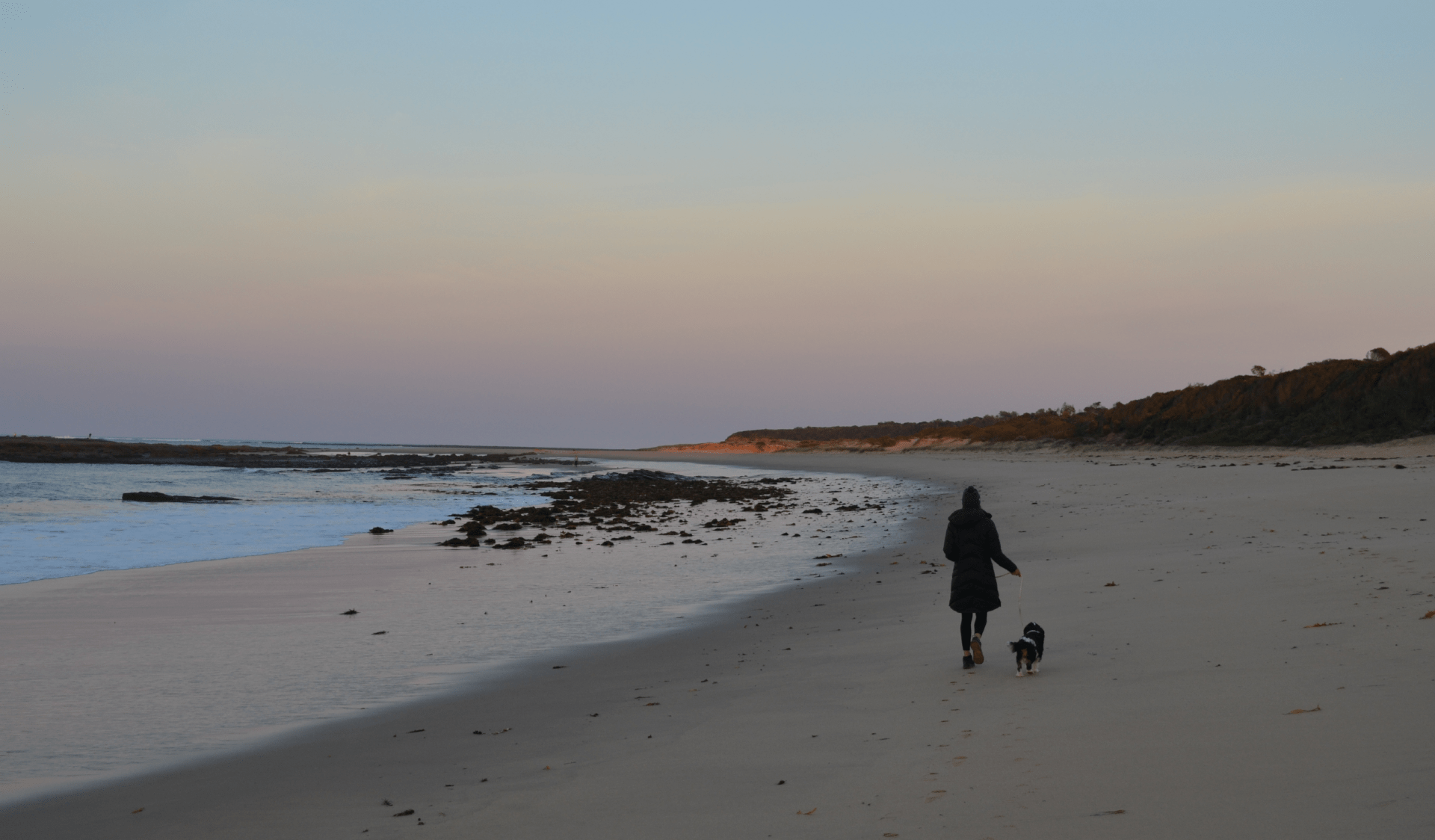 Dog walking in Yallock-Bulluk
Bring your furry friend along to the designated dog-friendly tracks and beaches in the park.
How to get there
San Remo - Kilcunda
Yallock-Bulluk Marine and Coastal Park stretches from San Remo in the west to Inverloch in the east along the Bass Coast. The Bass Coast is situated 130 kilometres (90 minutes' drive) south-east of Melbourne via the South Gippsland and Bass Highways.
Follow the South Gippsland Highway 120km south-east of Melbourne and head towards Phillip Island to arrive at San Remo and the western edge of the Yallock-Bulluk Marine and Coastal Park. Alternatively, continue the Bass Highway to reach Kilcunda.
When you're there
Accommodation and campgrounds can be found on Phillip Island and in the townships of San Remo and Kilcunda. A privately-run caravan park is also adjacent to the Park at the Powlett River.
The Phillip Island Visitor Centre in Newhaven provides visitor Information for the region.
Public toilets, cafes and eateries can be found in San Remo, Kilcunda and other nearby towns.
When to go
The unspoilt beaches married with the warmer weather of summer makes for perfect beachcombing conditions.
Make the most of beachside and water activities. Swim and snorkel to discover the unique marine life, go surfing or try your luck fishing. Summer is the breeding season of the vulnerable Hooded Plover, so be mindful around dunes and high tide marks so that you don't disturb them.
Need to know
San Remo - Kilcunda
Accessibility
Visiting a park can be more of a challenge for people with disabilities, however in Victoria there are a wide range of facilities to help people of all abilities enjoy our wonderful parks around the state. Wheelchair accessible toilets are located at San Remo, Kilcunda, Cape Paterson and Inverloch.
Assistance dogs are welcome in Parks Victoria parks and reserves. Entry requirements apply for parks and reserves that are usually dog prohibited, such as national parks
Similar experiences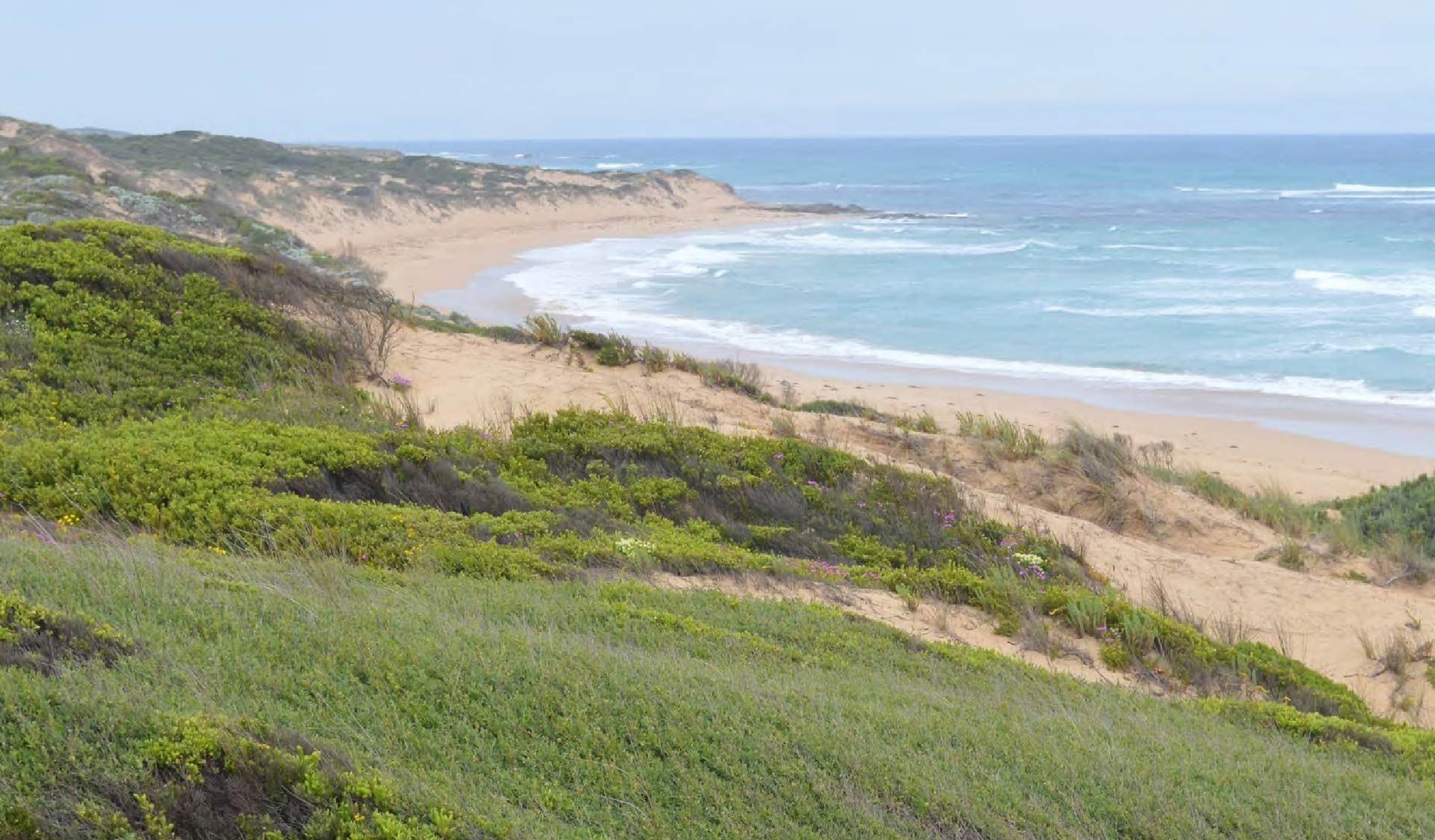 Popular all year round with dog walkers, birdwatchers and ocean anglers who enjoy the 20km stretch of sandy beaches, grassy dunes and thriving wetlands right on the doorstep of Warrnambool and Port Fairy.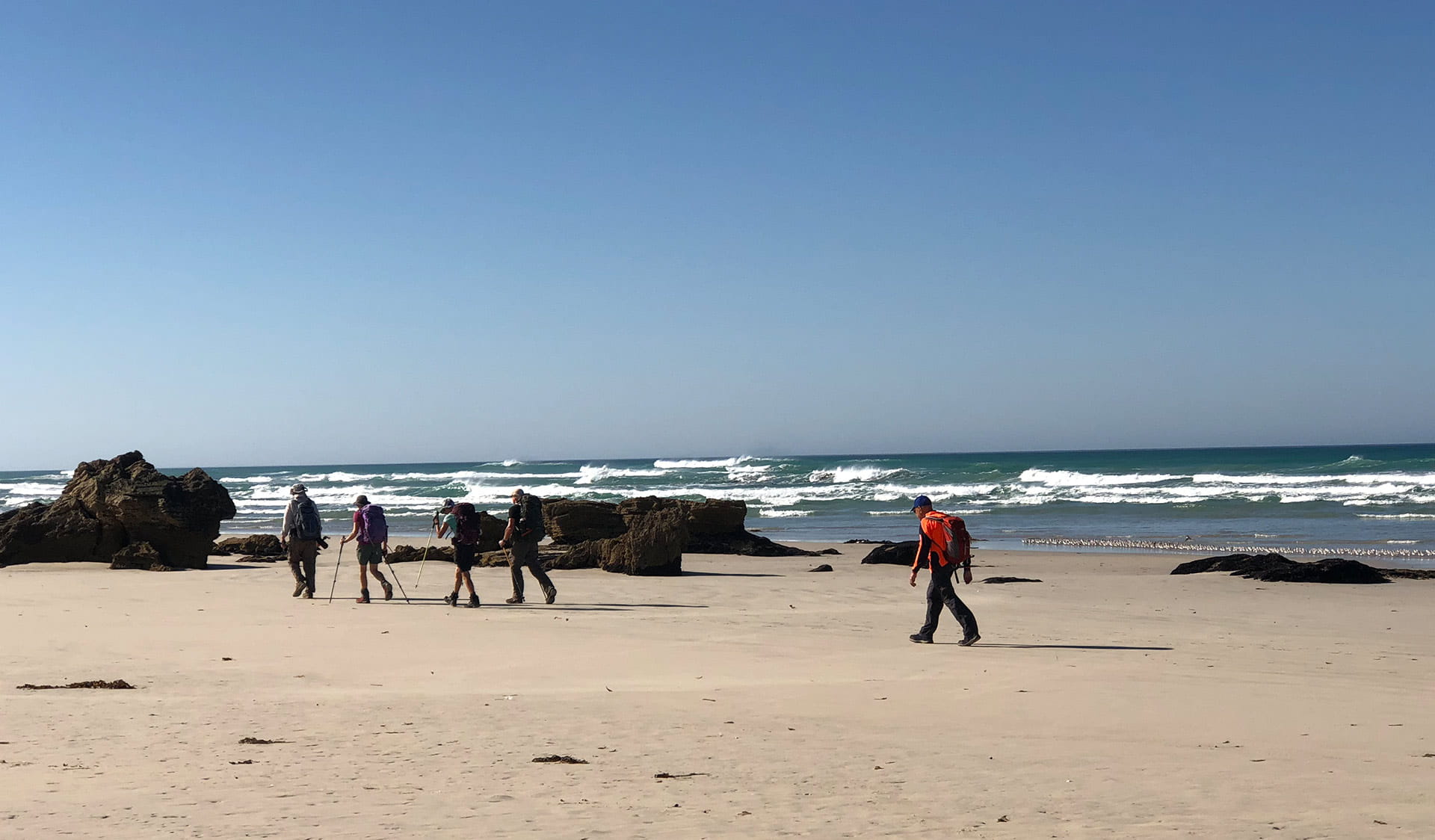 This remote coastal park protects 55km of ocean beach. Inland, the park encompasses high coastal cliffs, huge rolling sand dunes and freshwater lakes and swamps. Coastal vegetation and wildlife thrive.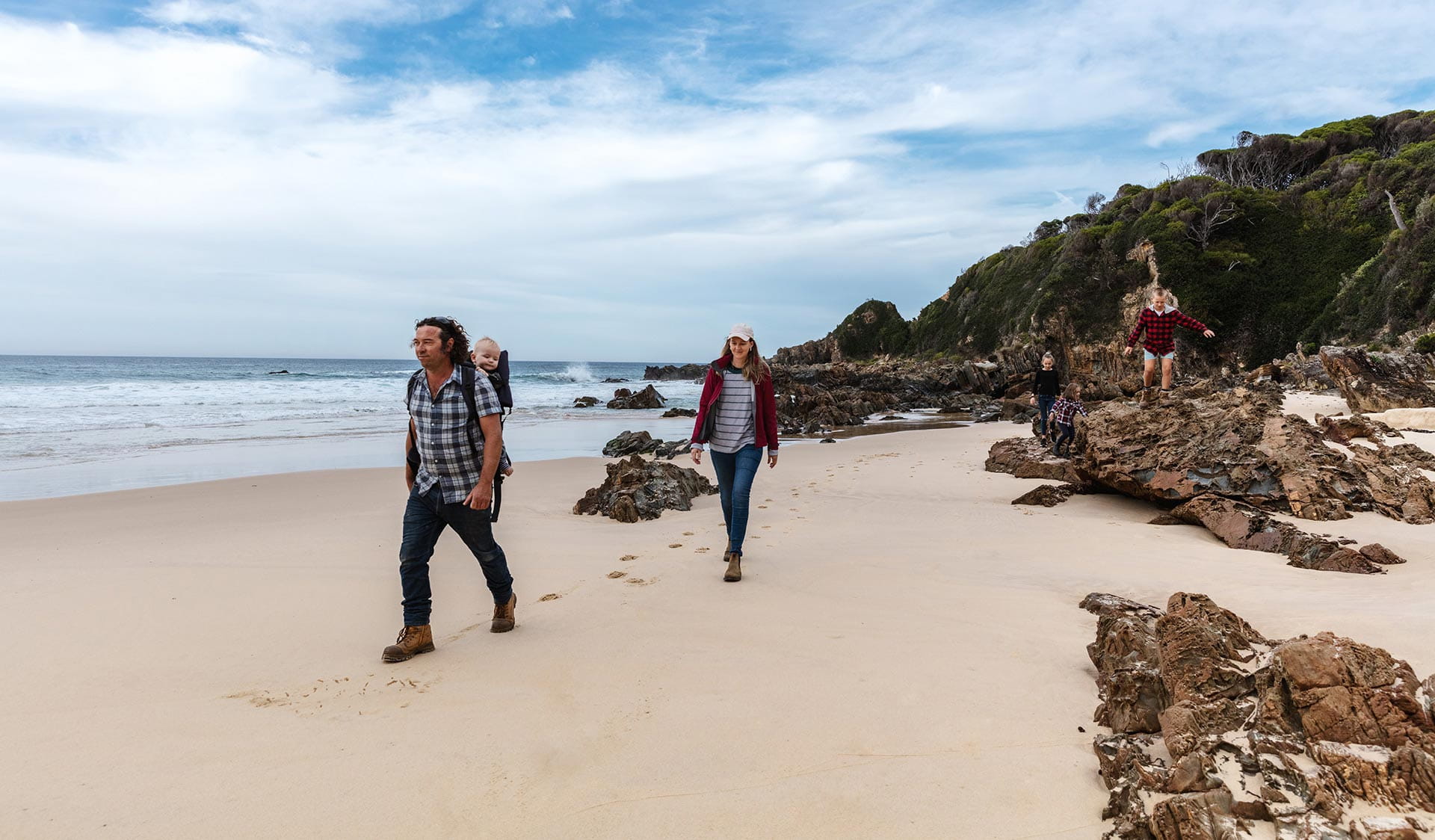 Croajingolong follows the far-eastern coastline of Victoria for 100 km and features eucalypt forest, rainforest and heathland.