Albert Park Pavilion at Oval One
Project status:
September 2022:
Onsite installation is in progress


Background
Albert Park is a busy sporting hub in Melbourne, with around 42 sporting clubs using 20 sporting fields, courts, ovals and the lake year-round.
With more than 11 sporting clubs using the ovals, and a growing number of adult and junior sporting teams at the park each year, the facilities are at capacity.
Oval One does not currently have toilets or change room facilities to support the needs of the sporting groups that play or practice at the oval.
That's why we're building a new multi-use community pavilion next to the Ian Johnson Oval (Oval One), so more people can be active in our parks by participating in community sport.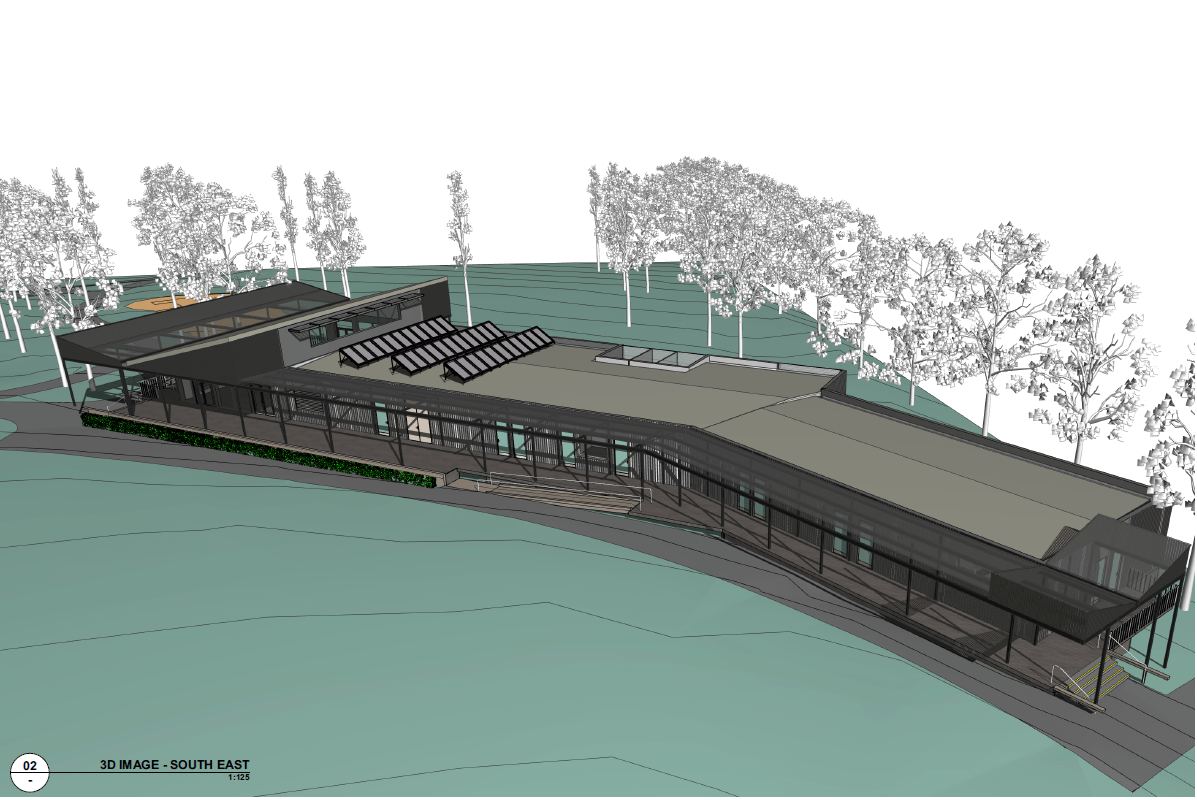 This is an artist's impression of the new pavilion and is for illustrative purposes only.
Project benefits
Environment
The new pavilion will reduce the pressure on other facilities at Albert Park. As part of this project, pathways and landscaping will also be completed to enhance the natural environment and ensure visitor impacts are kept to a minimum.
Community
The new sporting pavilion will provide greater access for local sporting clubs and more opportunities for people to participate in community sport. It will help meet the growing demand and changing needs of the local community, including increased female sport participation. Local schools, including St Kilda Park Primary School, will also have access to the building.
The project
We're building a new sporting pavilion at Oval One in Albert Park.
It will be build using AFL Regional Preferred Facility Guidelines, with features including:
Four change rooms
All abilities access
Umpires' rooms
Community space
A covered deck
To minimise disruption at the park, we've selected a pre-fabricated design. This means most of the pavilion will be built off-site and once complete, the pavilion will be installed on site with a shorter build time.
The functional design of the pavilion has been developed in collaboration with a Sports Users Advisory Group, comprising of sports users who will benefit from the future pavilion. We're working closely with the group to ensure the future-users of the pavilion will have all of their needs met.
Project funding
Funding for the project is from the Victorian Government's $21.35 million Opportunities in Victorian Parks initiative that's investing in community sport and recreation infrastructure.
Protecting the environment
We understand how important it is to minimise our impact on the environment whenever we need to build something new. By using a pre-fabricated modular pavilion we're able to reduce the amount of time on site, which will reduce disruption and potential impacts to the environment and local wildlife. The use of a modular pavilion will also have a reduced environmental footprint overall.
As part of this project we are taking the opportunity to replace existing trees in the area with more climate sustainable species, as well as adding new plantings to complete the precinct. This approach is in line with the Albert Park Tree Planting Strategy currently in development. The below map shows which trees will be removed, replaced or added.
Project timeline
Subject to on-ground conditions, and any public health directions that may be in place, below are estimated milestones for this project:
August - December 2021: Detailed pavilion design
February 2022: On site works commence (underway)
Mid-2022: Works complete
Project partner
Access changes
As of February 2022, construction commenced but there are no access changes to the park for this project.
During construction, access to the oval will be maintained.
We'll update this page with any potential access changes during construction.
Related information
Keep up to date
FAQs
How long will the on site works take to install the pavilion at Oval One?
We're expecting to be on site for around four months in early 2022.
Why are you replacing the existing trees?
Struggling trees will be removed and replaced with more sustainable and climate tolerant species as per the Albert Park Tree Planting Strategy that is being developed.
Which sporting codes are represented in the Sports User Advisory Group for the pavilion at Oval One?
The Sports User Advisory Group comprises representatives from the local football, cricket, soccer and ultimate frisbee sporting groups.
How many trees will be removed and how many are you replanting around Oval One?
The tree works for this project will involve:
planting 17 new trees around the oval in line with the tree planting vision for the precinct
removing up to eight trees to make room for the pavilion footprint
planting eight climate tolerant species to replace eight trees that have been identified as struggling in current conditions.