Mountain peaks experience brand territory
The earthy brown colour of Mountain Peaks refers to the outer surface appearance of overexposed sandstone. This rock type is found across Victoria and most notably in the Grampians region.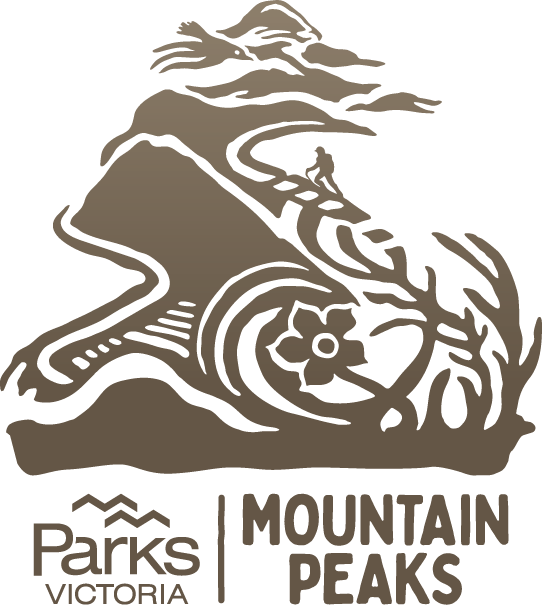 The dominant feature is a mountain range and as it stretches into the distance could also be clouds. A hiker climbs a trail providing a sense of adventure and achievement, in anticipation of amazing summit views.
The foreground is made up of wildflowers and native plants set amidst hiking trails and a cave-like hollow. In the background, a wedge tail eagle soars above in the clouds that also resemble the snow of a mountain top. We are reminded that the views of Victoria's peaks are ever-changing as is the landscape through the seasons.
The lines used to depict the native plants in the foreground are referenced from the Parks Victoria Managing Country Together artwork 'Meereeng' by Gary Walker. In the original artwork, it symbolises good health and the blood that runs through all of us.
Sample list of parks that belong to the Mountain peaks territory
Cathedral Ranges
Brisbane Ranges