The Board is responsible for directing and monitoring the business of Parks Victoria and is accountable to the Minister for its overall performance. It delegates day-to-day responsibility for operations and administration to Parks Victoria's Chief Executive and executive team.
The Board also consists of the following committees:
Audit, Risk and Compliance Committee
Renumeration Committee
Conservation, Cultural Heritage and Fire Committee
Aboriginal Partnerships Committee
Park Planning, Commercial and Engagement Committee
Hon. John Pandazopoulos (Chair)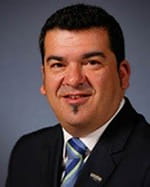 Term of office end date: 31 October 2024
John currently holds the positions Chair of Destination Phillip Island Regional Tourism Board, and Deputy Chair of William Angliss Institute Australia's specialist Food, Tourism, Hospitality and Events educator. John is Victoria's longest continuous serving Tourism, Major Events and Gaming Minister with 30 years' experience in Public Policy, Government and Governance at International, National, State and Local Government level. He is a former Minister for Multicultural Affairs, Racing, Major Projects and Employment and a former Member of the 'Cleanevent' Advisory Board, one of Australia's largest events businesses at the time. He was a local Councillor and Mayor of the then City of Berwick and Executive of the Municipal Association of Victoria. He is the former Chair of the Victoria Government's Visitor Economy Ministerial Advisory Committee 2015-2019 and former Chair and Deputy Chair of the Victorian Parliament Environment and Natural Resources Committee.
Lisa Marty (Deputy Chair)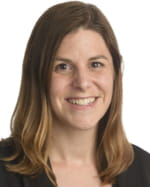 Term of office end date: 31 October 2023
Lisa Marty is an experienced Director, senior executive and consultant. She is a specialist in land management and industry policy, strategy, governance, stakeholder engagement and advocacy. Lisa is a Director of Skills Impact a national skills service organisation, which works with industry to develop skills standards in the VET sector. She has over 10 years of board experience, including Co-Chair of First Super and is a previous CEO of the Victorian Association of Forest Industries.
Anthony Boxshall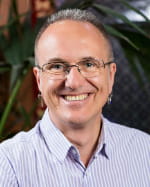 Dr Anthony Boxshall is a marine ecologist who has worked in Australia and the USA across Government, academia and private industry. He is the Founder and Principal of Science into Action Pty Ltd, a Melbourne Enterprise Fellow (Assoc. Professor) in the School of Biosciences at the University of Melbourne, and the current Chair of the Victorian Marine & Coastal Council. He is the Co-chair of the Victorian Sea Country Co-Governance Group, a former National President of the Australian Marine Sciences Association, has been on several innovation Boards, and until late 2017 he was the Director Applied Sciences at the Environment Protection Authority (EPA) in Victoria. He is a problem solver, a strategist and believes in maximising public value via good leadership and governance.
Christine Trotman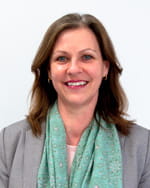 Term of office end date: 31 October 2023
Chris Trotman is an experienced Non-Executive Director and was appointed to the Parks Victoria Board in 2015. She has held senior executive roles in health, disability services and education and holds qualifications in governance, accounting and business management. Chris has extensive experience serving on a range of Boards and committees and is the current Chair of Royal Botanic Gardens Victoria and Deputy Chair of Mine Lands Rehabilitation Authority. Chris lives on a beef farm in Gippsland.
Doris Paton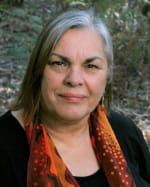 Dr Doris Paton is a Monero - Ngarigo and Gunai woman. She lives on country and her knowledge and learnings come from her Elders. She is a specialised educationalist and researcher in the Gippsland Region. Through customised cultural/awareness competency training she focuses on empowering others with knowledge to strengthen relationships and understanding. Doris has a strong commitment to share her knowledge of language and local Gunai/Kurnai knowledge and history. Doris has a strong governance background and held many positions on local, regional and national committees and boards. She is currently a part-time Senior Lecturer at Monash University. Over many years, she has held management positions in Aboriginal Education and training.
Vijaya Vaidyanath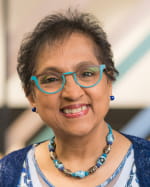 Vijaya Vaidyanath is the CEO of the City of Yarra in Melbourne since 2012. Vijaya is a highly experienced Board/Advisory group member that included public, private, NFPs, universities and international Banks. She is currently a Board Member on Procurement Australasia and Parks Victoria.
Vijaya's exemplary qualifications include a Senior Executive Fellow of the John F Kennedy School of Government, Harvard University, MBA from JMKatz Graduate School of Business in Pittsburgh USA, Master of Arts (Economics) and a Bachelor of Arts (Economics) from the University of Bangalore.
Vijaya is renowned for her innovation, integrity, inspiring leadership style and a unique ability to deliver results. She has enormous commitment to social justice and value-based leadership.
Graham Atkinson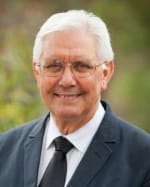 Mr Graham Atkinson is a Board Member of the Federation of Victorian Traditional Owners Corporation and Chair of Barpa Pty Ltd, a joint construction venture. He is the Chairperson of the Dhelkunya Dja Land Management Board, a former Chair of the Dja Dja Wurrung Clans Aboriginal Corporation and is also a director of Djandak Enterprises, which is a subsidiary of Dja Dja Wurrung Clans Aboriginal Corporation. He is also a Board Member of the Judicial Commission of Victoria, a Board Member of the North Central Catchment Management Authority (NCCMA), and a member of the Audit and Risk Management Committee of the NCCMA. He is a director of a social research consulting group, Atkinson Consulting Group.
Prof. Michael Clarke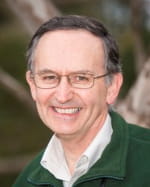 Professor of Zoology, Centre for Future Landscapes, Dept of Ecology, Environment and Evolution, La Trobe University Professor Clarke has studied the ecology and conservation biology of birds, reptiles, mammals, fish and plants for the past 38 years. He leads research at La Trobe University into the impacts of fire on fauna, with his colleague Prof Andrew Bennett. He also maintains an ongoing research interest in threatened species and threatening processes. He was the Convener of the Scientific Advisory Committee on the Flora and Fauna Guarantee Act to the Victorian Minister for the Environment for five years. In 2007 he was awarded the DL Serventy Medal by the Royal Australasian Ornithologists Union for his outstanding contribution to the scientific literature in ornithology. In 2010 he was an expert witness in fire ecology at the Victorian Bushfires Royal Commission. In 2014 his research on fire ecology with Prof Bennett was one of three finalists for a Eureka Prize in Environmental Research. He has recently served as an expert advisor to the Victorian Auditor General's Office examination of Reducing Bushfire Risk. He served as the Head of the School of Life Sciences from
Parks Victoria Board reports
Parks Victoria's Board is responsible for directing and monitoring the business of Parks Victoria and is accountable to the Minister for the overall performance of the organisation. It delegates day-to-day responsibility for operations and administration to Parks Victoria's Chief Executive and executive team.
The Board meets regularly with Parks Victoria's Executive Management Team to discuss key projects, opportunities and risks.
Following each meeting, we share a short summary of the highlights.