Why does Victoria have protected places?
Parks Victoria invites Year 3-6 students to explore this question through our free education program, Park Explorers.
The Park Explorers program encourages students to discover and care for their natural spaces through place-based inquiry learning. It is designed to engage upper primary school students and strongly links with the Year 3-6 Victorian Curriculum areas of Science, Geography, Health and Physical Education, Critical and Creative Thinking and the cross-curriculum priorities of Sustainability and Aboriginal Histories and Culture.
The program and its accompanying resources are based on Parks Victoria's Learning for Nature education philosophy: Connect, Learn, Protect. This structure is designed to:
Develop positive connections between students and nature and strengthen their sense of belonging to place
Deepen students' knowledge of their unique local environment through inquiry learning and nature-based exploration
Empower students to care for nature and help safeguard Victoria's protected places
Program overview
The video below outlines the educational philosophy, curriculum links and the resources that support the implementation of the Park Explorers program.
Access the resources
Download the free Park Explorers Teaching and Learning Resource Packs. These packs can be used as a full unit of work however teachers are encouraged to adapt and use the activity ideas that suit their students' needs, inquiries and interests.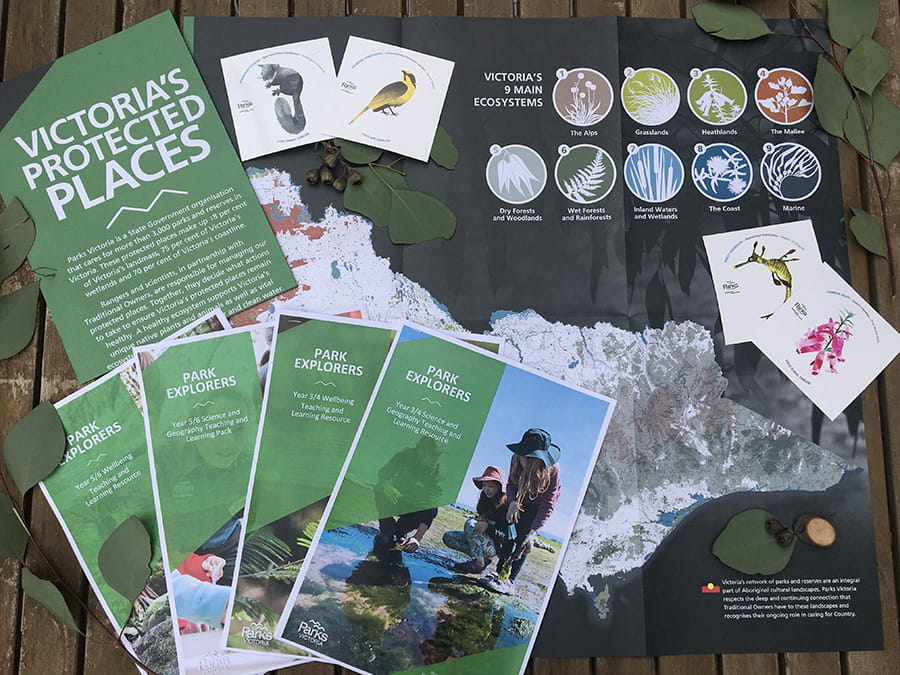 The Park Explorers program was funded by the Department of Education and Training through their Strategic Partnerships Program.
Supporting resources
Acknowledgement of Country
No matter where we are in Australia, we're walking on someone's Country. We are all so fortunate to play, learn and live on the lands and in the waters of the oldest living cultures on Earth. Use the resources below to learn about whose Country you're learning on.
Registered Aboriginal Parties of Victoria
Explore the Registered Aboriginal Parties map to find out whose Country your school is on. Links to each Aboriginal group's webpage provide further details about how to get in contact and make connections with your local Traditional Owners.
Managing Country Together
Parks Victoria is proud to have the opportunity to work in partnership with Traditional Owners to care for this special Country. Our Managing Country Together team helps to guide the whole organisation to build strong and meaningful partnerships with Traditional Owners. Find out more on the Managing Country Together webpage.
NAIDOC teaching resources
The NAIDOC teaching ideas developed by the National NAIDOC Committee relate directly to supporting teachers in addressing The Australian Curriculum: Aboriginal and Torres Strait Islander Histories and Culture cross-curriculum priority.
Ranger-led learning experiences
Parks Victoria offers a range of curriculum-aligned ranger-guided learning activities and programs for students across the state. Our hands-on programs engage students as they connect with and learn about Victoria's amazing natural environment and cultural heritage.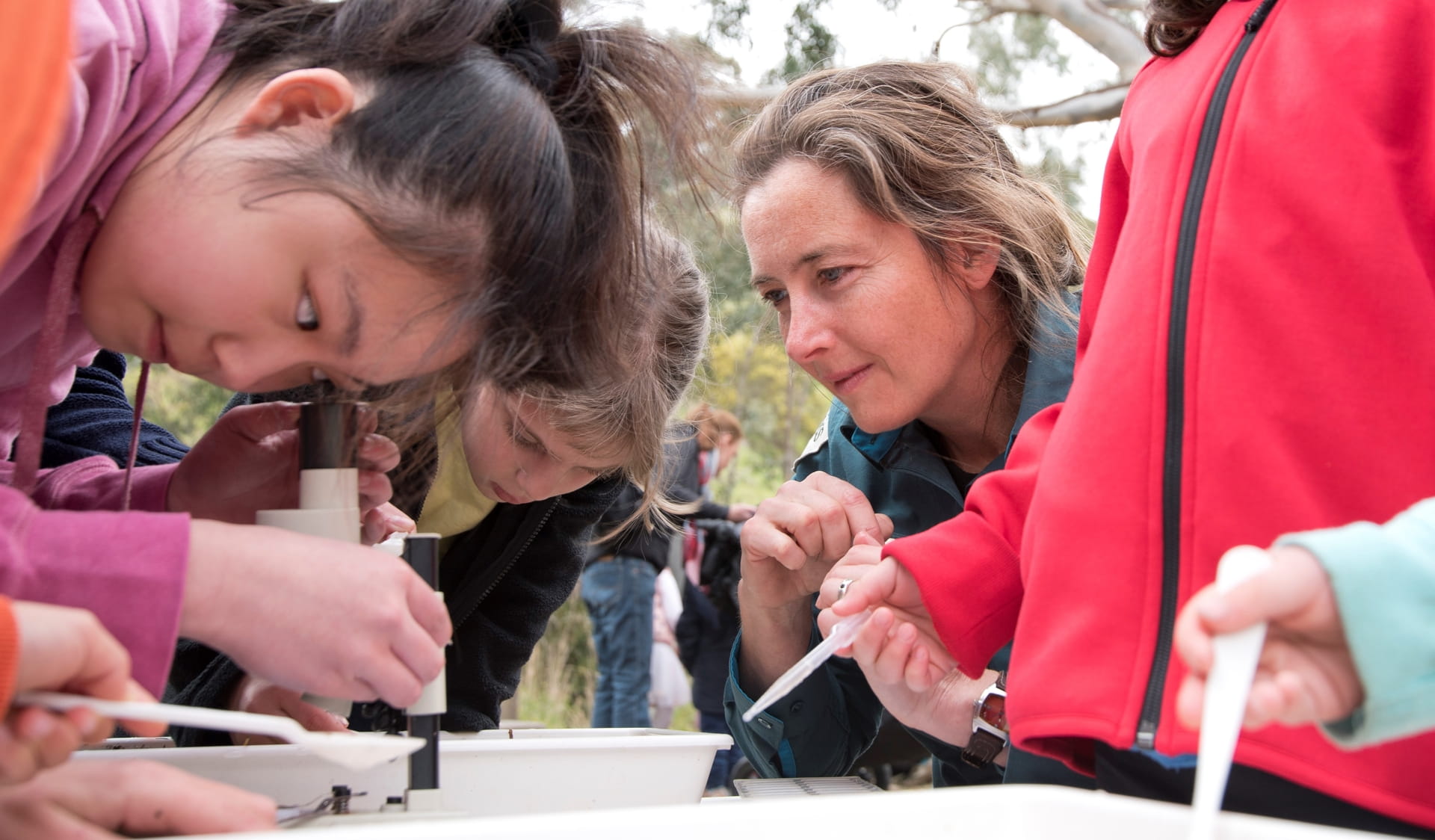 Literacy resources
Parks Victoria's literacy resources help young learners to build on their understanding of Aboriginal culture and nature conservation through informative text and engaging visuals.
Picture Story Books
A list of Parks Victoria recommended picture story books that support the themes within the Park Explorers program.
Nature's Mascots fact files
Animal hero literacy resources help emergent and fluent readers to build connections to places and understand how to care for both habitats and species.
Digital conservation storybooks
Parks Victoria's digital picture books use science-informed narrative and illustration to communicate conservation stories to young children.
Learning for Nature videos
The video resources found on Parks Victoria's Learning in Nature YouTube playlist highlight how science, geography and Aboriginal culture and history inform Parks Victoria's management of Victoria's protects places. These short stories provide authentic, real-world examples that build students' environmental literacy and cultural understanding.
Map resources
Victoria's Protected Places maps
The following digital maps can be used to explore and learn about the protected places and ecosystems near your school.