5 tips for a perfect rock pooling experience at Ricketts Point Marine Sanctuary
Wednesday 11 January, 2023
Ricketts Point Marine Sanctuary is a perfect place to get closer to Victoria's unique underwater world without having to get wet (unless you want to!). Going rock pooling with my family is one of my strongest childhood memories, and one I hope to share with my children.

I recently visited Ricketts Point for the first time, and here are my top tips for a successful rock-pooling adventure.
1. Time the tides
Check the tides online
and time your visit to ensure a tide height of 0.5m or below so the rockpools are exposed. Tides can vary throughout each month depending on what stage the moon is in. During full or new moon, the tide height has a wider range (spring tides), at other times there is a smaller difference (Neap tides).
Learn more on tides here.
2. Check the winds
Light winds are best for rockpooling – ideally under 15 knots or 30 kilometres an hour, and from the north-east. Have a look at your phone's weather app, it should have the wind speed available.
3. Know your critters
The Parks Victoria Junior Rangers program has a great guide to help you discover and appreciate the plants and animals that call Victoria's rocky shores their home. The most common you can keep your eye out for at Ricketts Point include anemones, sea stars, and crabs.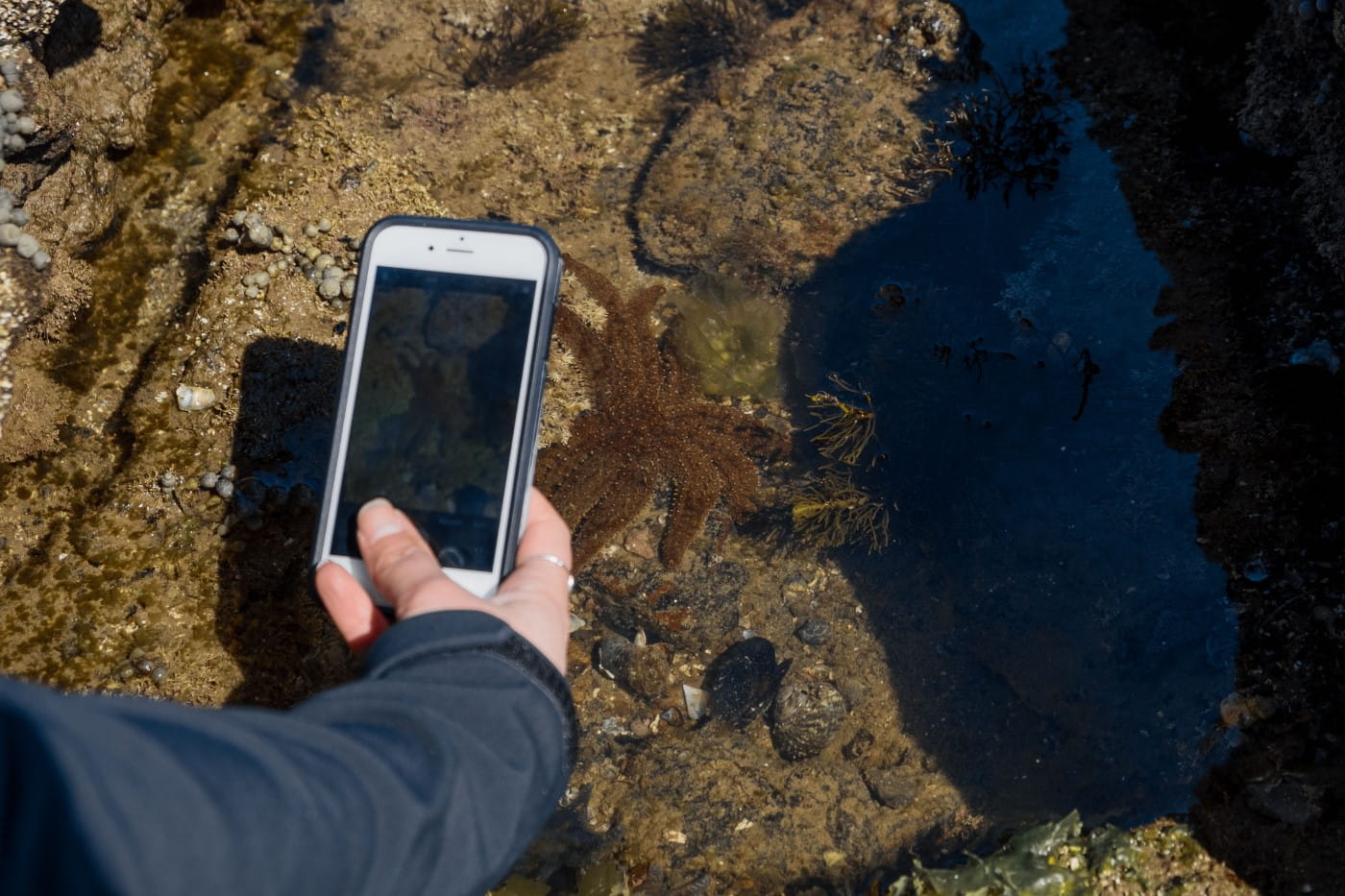 4. Tread Lightly
Did you know everything at Ricketts Point is protected as a marine sanctuary?

Here are some ideas to minimise your impact (as thousands of people visit here each year)
1. Remember: anything may be an important habitat, whether it's seaweed or empty shells – don't remove anything.
2. Whenever possible, walk on bare rocks instead of on algae or animals like barnacles or mussels
3. Look, don't touch. When viewing animals, the best way to care for them is to point and demonstrate, rather than picking them up.
To connect even deeper with nature, learn more about the connection Bunurong Traditional Owners have to the lands and waters at Ricketts Point.
5. Keep Safe
Many marine animals can protect themselves if they feel threatened, so keep your hands to yourself and where you can see them. Most importantly, the Blue Ring Octopus is particularly poisonous. They are light brown and flash electric blue rings when threatened, their bite is very toxic and dangerous to humans.
Be careful of uneven/slippery surfaces and loose rocks
Wear appropriate footwear, rocks are slippery and sharp!
Wear sun protection
Don't get too close to the reef edge if there are waves
To protect the special environment, dogs aren't allowed in marine sanctuaries
If you spot someone fishing, help protect our underwater life by calling 13 FISH

I hope this helps you plan a great experience in one of Victoria's most accessible marine sanctuaries. 2022 marked the 20th anniversary of the creation of these special places. If you are interested to find out more, visit Parks Victoria's 20th Anniversary page.

Flick works in the Marketing and Customer Experience team at Parks Victoria