Located in the stunning Alpine National Park, Paradise Falls cascades an uninterrupted 31 metres from a conglomerate rock formation. The walk to the viewing platform is a well-made but steep stepped track. From here, you can take in the spectacular falls and watch the stream wind down through the landscape.
Paradise Falls is in the heart of the King Valley in Alpine National Park. The falls are most spectacular in spring, early summer or after rain, so plan your visit accordingly if you're keen to see the water at its most impressive.
A pleasant 500m walk from the car park takes you to the falls viewing platform, where you can watch the falls drop from a breathtaking conglomerate rock ledge formation. The path allows you to follow the contours of this rock formation on stone steps. For your safety, please stay on the designated walking track to avoid unstable rocks and minimise damage to native vegetation.
In the Day Visitor Area you'll find picnic tables and designated fireplaces with barbecue plates – an ideal destination for a day trip with the family. Toilets are located at the rear of the car park, but you'll need to bring your own drinking water. Make sure you extinguish your fire with water after using the fireplaces, and take all your rubbish out with you.
For the more adventurous, take the Falls Walking Track from the car park to Wobonga Plateau: a 7km return trip that will take you up to McMillan's Track Lookout, perched on a rocky escarpment. Absorb the breathtaking views of the Upper King River and Lake William Hovel, as well as the rolling hills stretching towards the peaks of Mount Stirling and Mount Buller.
Things to do in the area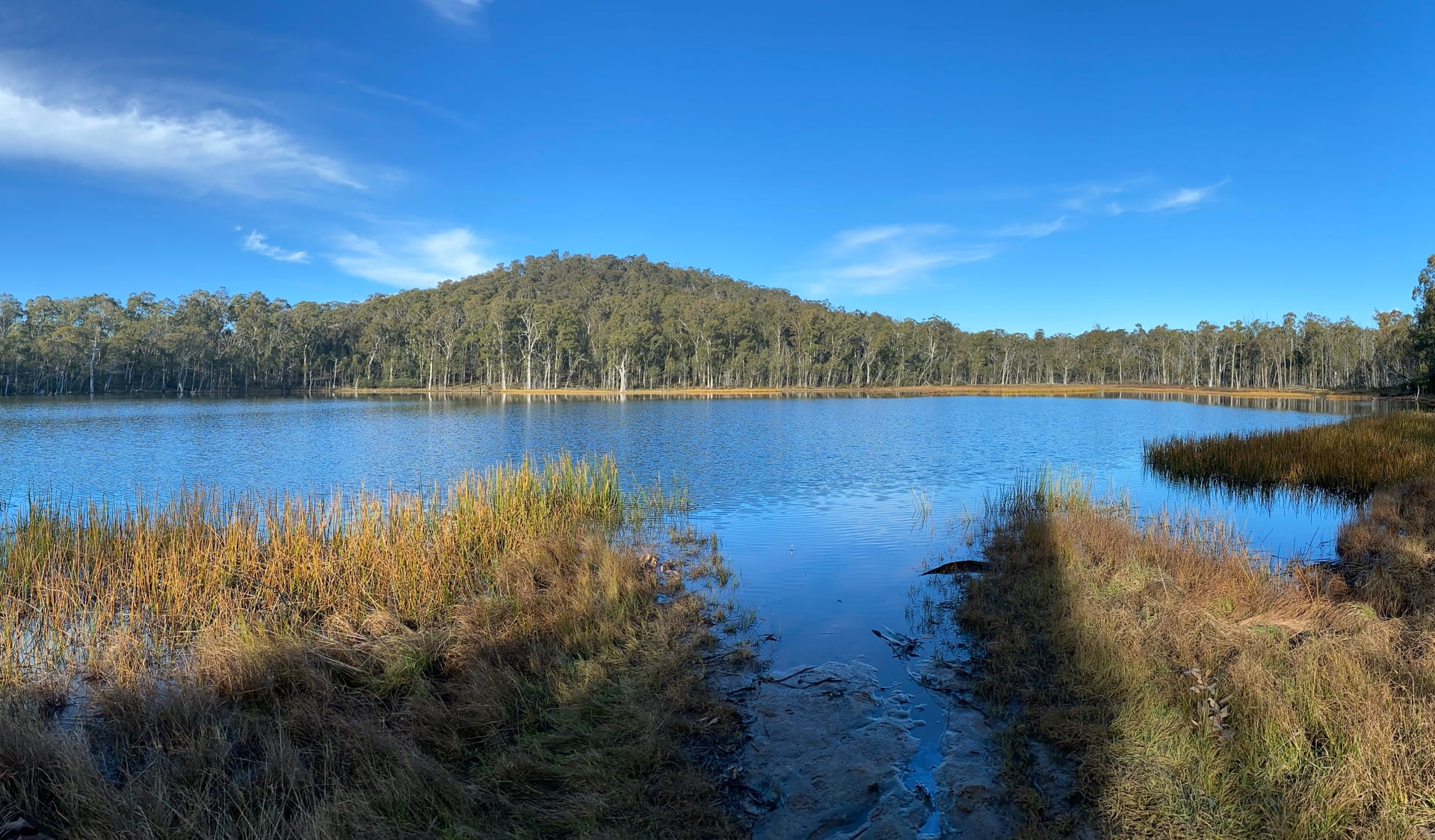 Lake Cobbler
Nestled in Alpine Ash and Gums is Lake Cobbler, where you can find camping and day visitor areas, hut and toilet facilities, and abundant wildlife. The overflow from this lake feeds Dandongadale Falls on the Cobbler Plateau. Adventurous hikers can find the head of the hiking trail to the summit of Mount Cobbler nearby.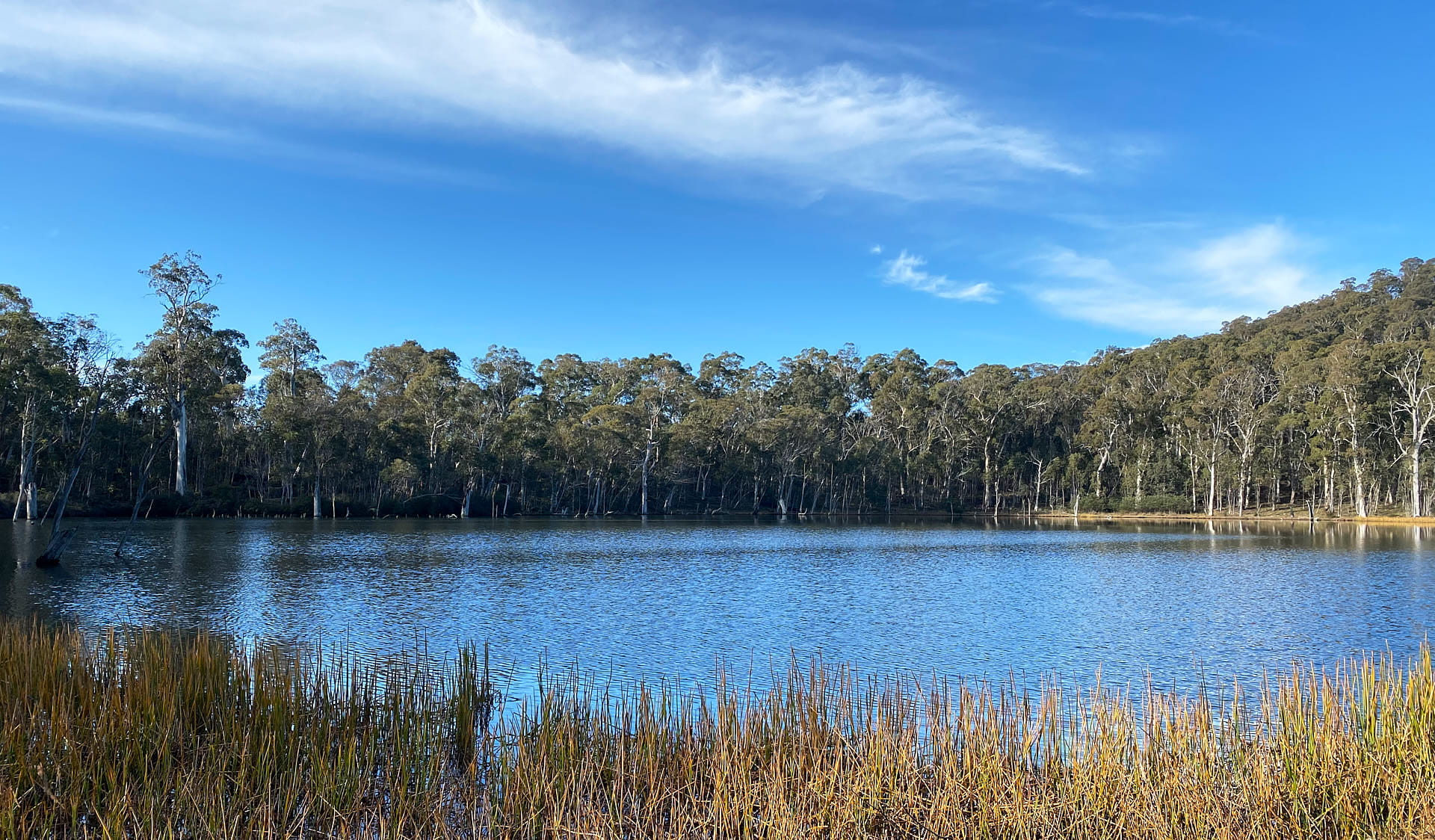 This camping spot is a great base for experienced walkers to tackle Mt Cobbler or visit the nearby Dandongale Falls.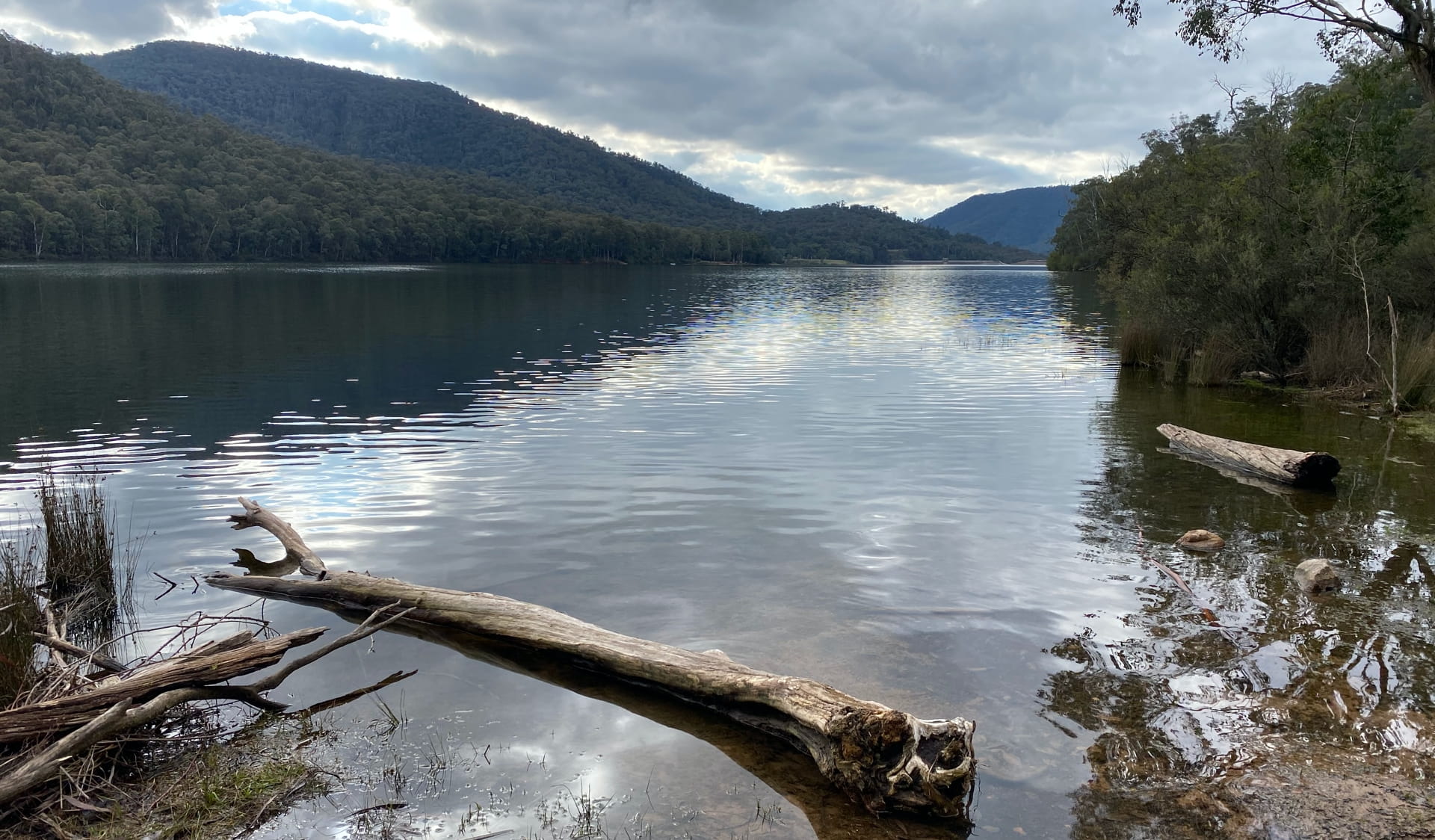 Lake William Hovell
Visit this charming lake for some recreational water activities – it's a great spot for kayaking and boating, and has barbecues, fire pits and toilet facilities. Take the family and a packed lunch and relax by the water at one of the picnic tables.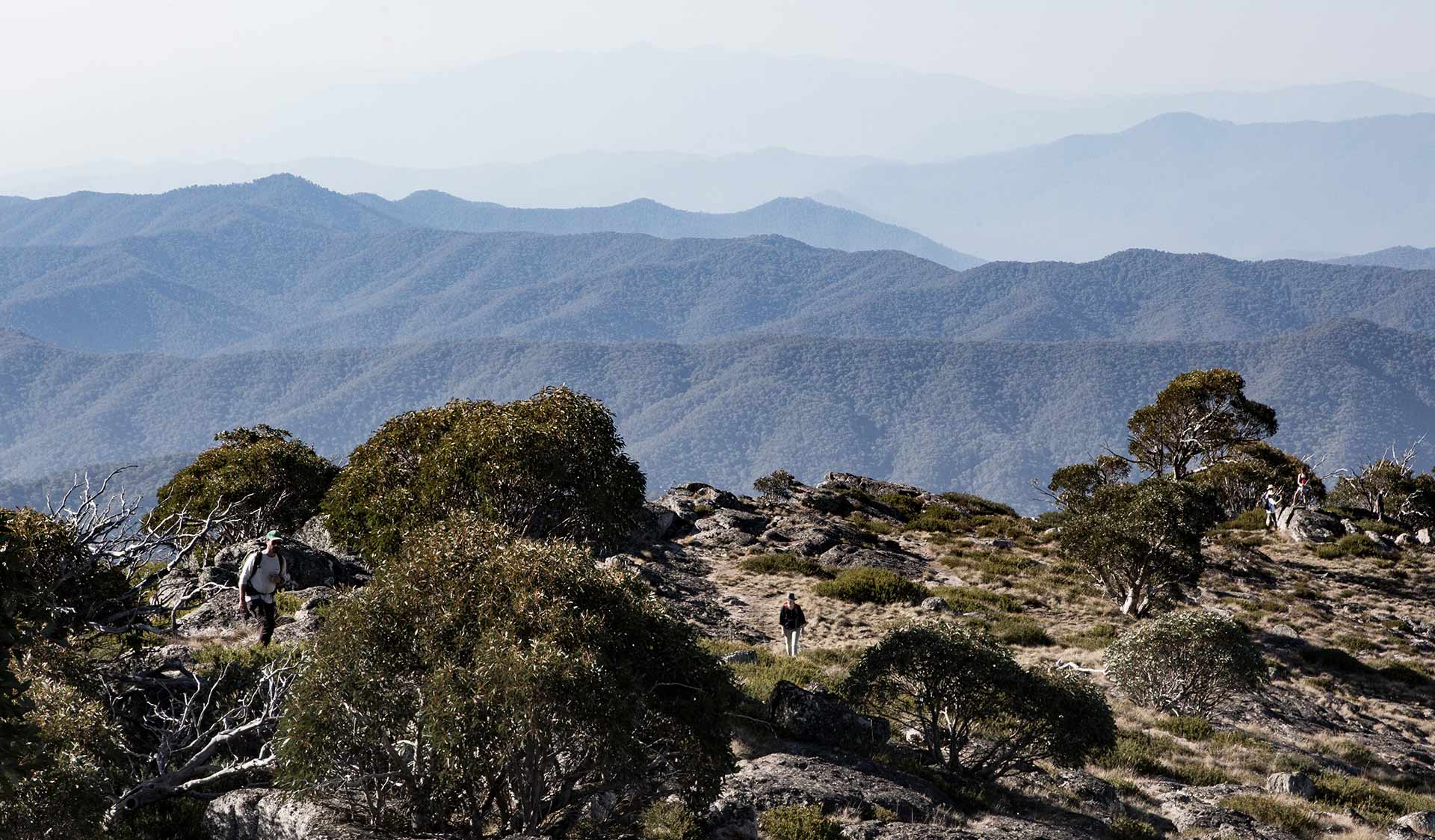 Enjoy a beautiful walk to Mount Cobbler and take in amazing views from the top of the mountain. The track is relatively steep and recommended for physically fit walkers.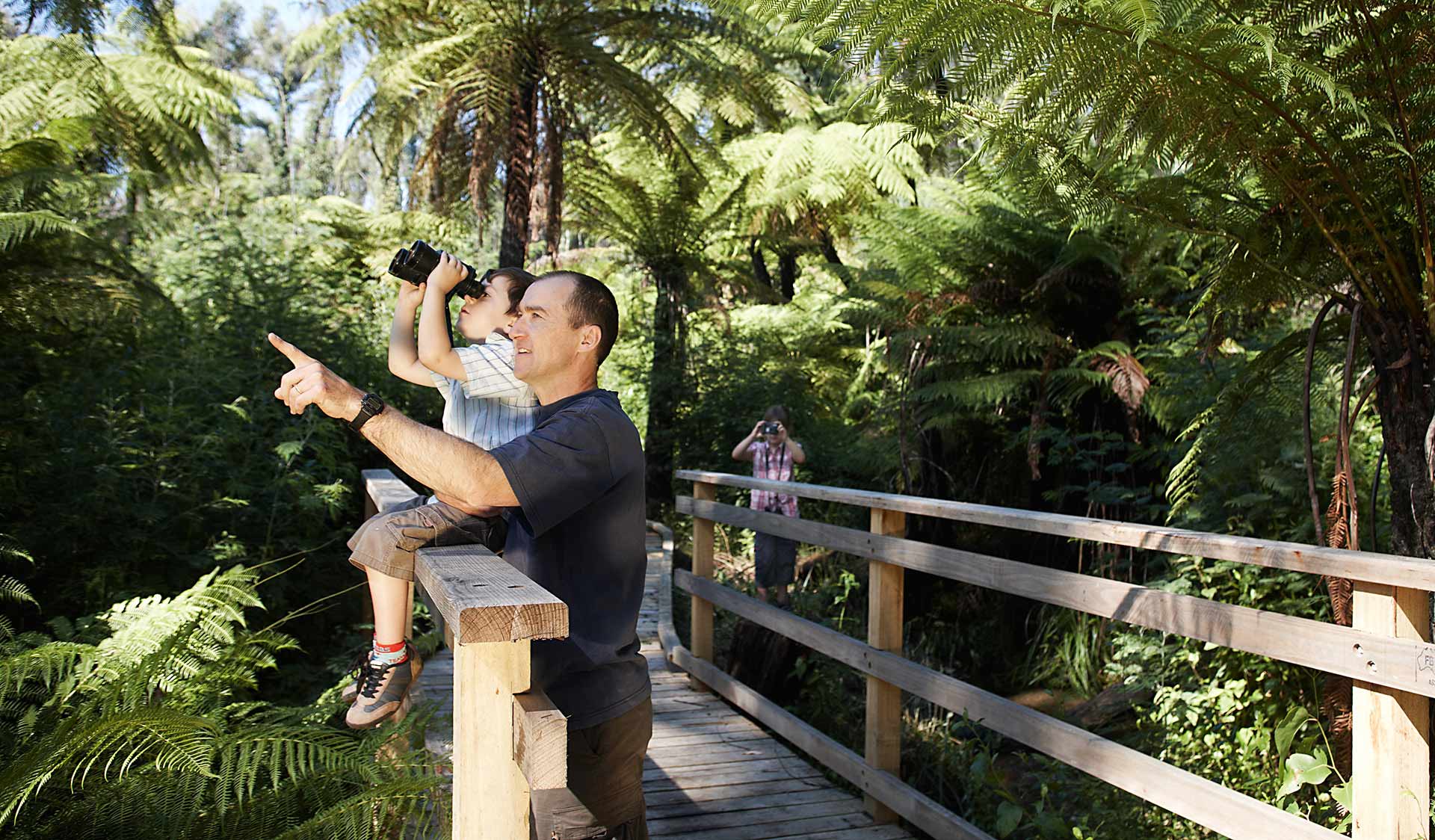 From bushland to wetlands and everything in between, parks provide habitat to an abundance of common and rare bird species. Go for a wander and see how many you can spot.
How to get there
Paradise Falls
Paradise Falls is located in the King Valley, 60km southeast of Wangaratta, 78km northeast of Mansfield, and 16km southeast of Cheshunt township. The last 11km into the National Park is 2WD-accessible gravel road.
Facilities
Viewing Lookout - Cut Section
When you're there
Please note that camping is not permitted at the Paradise Falls Day Visitor Area. You can find some excellent free and 2WD accessible camping spots nearby at Bennies and Dandongadale that are accessible all year round.
For 4WD and camping during the warmer months, check out the Upper King River, Sandy Flat, Top Crossing and Buckland Spur areas. Note that these areas are subject to seasonal road closures.
Help us protect Alpine National Park by adhering to the park's visitor guidelines:
Stay on the road – off-road driving is not permitted in the park
Walking tracks are single use – please don't ride your motorbike or bicycle on the walking tracks
Leave pets at home – dogs and cats are not permitted in the park
Take your litter home with you – bins are not provided
Need to know
Paradise Falls
Accessibility
Visiting a park can be more of a challenge for people with disabilities, however in Victoria there are a wide range of facilities to help people of all abilities enjoy our wonderful parks around the state.
Assistance dogs are welcome in Parks Victoria parks and reserves. Entry requirements apply for parks and reserves that are usually dog prohibited, such as national parks.
Change of Conditions
Nature being nature, sometimes conditions can change at short notice. It's a good idea to check this page ahead of your visit for any updates.
Track closures due to flood impact

The following tracks are closed due to impact by storms and flood. Crews will assess and reopen when safe:

The following tracks are closed due to impact by storms and flood. Crews will assess and reopen when safe:

Cobberas Track


Ingeegoodbee Track

Little Cobbler Track

McFarlines Flat Track


Wabonga and McMillan's Track closures for repairs and maintenance

Wabonga 4WD track will be closed from the intersection of Paradise Falls Rd to Basin Track intersection, and McMillan's Track will be closed from Burrowes Rd to Wabonga track for the period 25th September to 15th December inclusive.

The closure is to allow for important track repairs, culvert and bridge installations to support fire fighting access and response.

If the works are completed prior to the 15th December the track will be re-opened.




Alternative access to the Wabonga Plateau area can be via Long Spur, Basin Track, Top Crossing, or Burnt Top

once the Seasonal Road closures have ended on the 2nd November.

Mt Pinnibar Track - deteriorated condition

Mt Pinnibar Track – deteriorated condition




Mt Pinnibar Track between Walkers Road and Tom Groggin Track has deteriorated significantly following recent flood and storm events.




Visitors are advised to consider alternate routes to the summit of Mt Pinnibar until repairs can be carried out.

Bogong High Plains Road

Following the landslide at Bogong Village the Bogong

High

Plains Road is now open however remediation work will continue into the foreseeable future to rectify the damage created by the landslide. Parks Victoria advises that all visitors check the

Regional

Roads Victoria and

Victoria's

big build website for the latest traffic updates on closures or delays before visiting.

https://regionalroads.vic.gov.au/map/north-eastern-improvements/bogong-high-plains-road-landslip

https://bigbuild.vic.gov.au/projects/mrpv/bogong-high-plains-road-landslip




Notices Affecting Multiple Sites

Mt Selwyn Road closure

Mount Selwyn Road is closed between the intersections of Five Ways and Canyo Road between May 2023 till approximately December 2023 due to significant road works being undertaken on this section of road.




Alternate routes are Dingo Creek Tk - Great Diving Range Tk - Mt Selwyn Rd, Selwyn Creek Rd - Great Driving Range Tk - Mt Selwyn Rd or Selwyn Creek Rd - Tea Tree Range Rd - Mt Selwyn Rd or Walshs Tk - East Buffalo Rd - West Humffray Rd - Selwyn Tk. - Please check seasonal road closures prior to departure as these might affect your vogue.




In the interest of visitor safety this road is closed b

etween May 2023 till approximately December 2023.

Notices Affecting Multiple Parks

Seasonal road closures 2023

Seasonal road closures apply to areas within and tracks bordering this park from 15 June 2023. See

MapshareVic

for locations of the closures. Visit the

seasonal road closures

page for more information.

Ground shooting operations targeting deer

Ground control operations targeting deer will be undertaken in these Parks and Reserves from December 2022 to December 2023.

These areas will remain open to visitors during operations.

Alpine National Park (Bogong High Plains, Mount Bogong, Dinner Plain,

Dargo High Plains, Foothills and Southern Alps)

Buchan Caves Reserve

Burrowa-Pine Mountain

Cape Conran Coastal Park

Cape Liptrap Coastal Park

Cabbage Tree Creek Flora Reserve

Errinundra National Park

Lake Tyers State Park

Lakes National Park

Baw Baw National Park

Mount Buffalo National Park

Mount Mittamatite Regional Park

Mount Mitta Mitta Flora Reserve

Mount Lawson State Park

Mount Granya State Park

Mountain Creek Education Area

Pheasant Creek Flora Reserve

Wabba Wilderness Park

Wilsons Promontory National Park




For more information about deer control to protect biodiversity, please visit

this link

.

McNamara Hut (Buckety Plain) Camping Area (Alpine National Park, Bundara - Cobungra Remote and Natural Area)

Trap Yard Gap Track Temporarily Closed

A sink hole has appeared on Trap Yard Gap Track between the Bogong High Plains Road and the locked gate 500 m away from McNamara Hut camping ground in the Bundara Buckety Plain area. Trap Yard Gap Track has been closed to vehicles for their own safety and to maintain the integrity of the road. There is flagging/caution tap across the track where it exists the Bogong High Plains Road to highlight that the track should not be driven on.

Attachments: Buckety (150KB)

Davies Plain Hut & Camping Area (Alpine National Park)

Early seasonal closure for Davies Plain Track and Kings Plain Track, Alpine National Park

Kings Plain Track and Davies Plain Track

between Buckwong Creek Camping Area (at Tom Groggin) and Charlies Creek Camping Area are seasonally closed to all vehicles from

1 May to 30 November

inclusive.

Sections of Davies Plain Track north of Buckwong Creek Camping Area (at Tom Groggin) and south of Charlies Creek Camping Area are seasonally closed to vehicles between the 2nd Thursday in June and the Thursday before Melbourne Cup day.

Attachments: Davies Plain Track seasonal closure section_1 May - 30 Nov (258KB)