Buchan Caves Guided Tours
Explore
Buchan Caves Guided Tours
Experience the extraordinary underworld of Buchan Caves on a guided tour of Fairy Cave and Royal Cave. It's amazing to think that the elaborate limestone sculptures, calcite-rimmed pools and baroque stalactites and stalagmites have all formed through natural processes over thousands of years.
A guided tour is the only way to see the spectacular Buchan Caves caverns. Tours are available daily, except Christmas Day. Tickets must be purchased online 24 hours in advance to secure a spot, tickets can be purchased on the day if availability remains.
Book now
Following an ancient watercourse, visitors can descend into the Fairy Cave and Royal Cave sections to see breathtaking caverns and remarkable limestone formations. The main difference between the two is in ease of access with Fairy Cave featuring more small passageways and more stairs to traverse.
Due to rock movement, a section of the Fairy Cave tunnel leading to the Black Wood chamber is currently closed. While works are being carried out, an altered Fairy Cave tour is available with more time to take in visual displays not normally seen on a standard tour.
Things to do in the area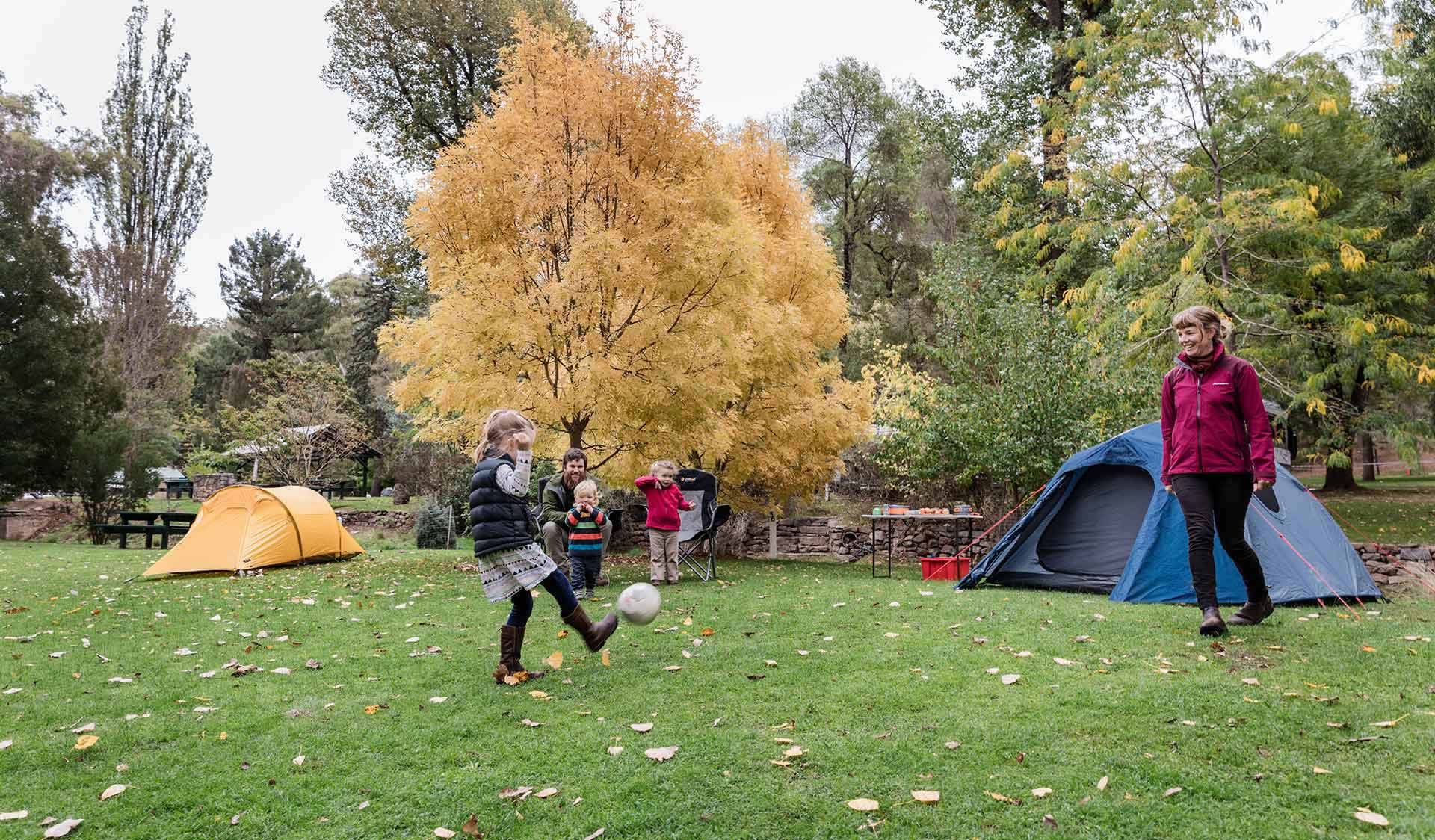 There are a range of powered campsites that are located on flat ground and generally close to the public amenities block. The sites allow vehicles to be parked within a few metres of each site. Campsites generally have a lawn surface and most sides have shade from trees.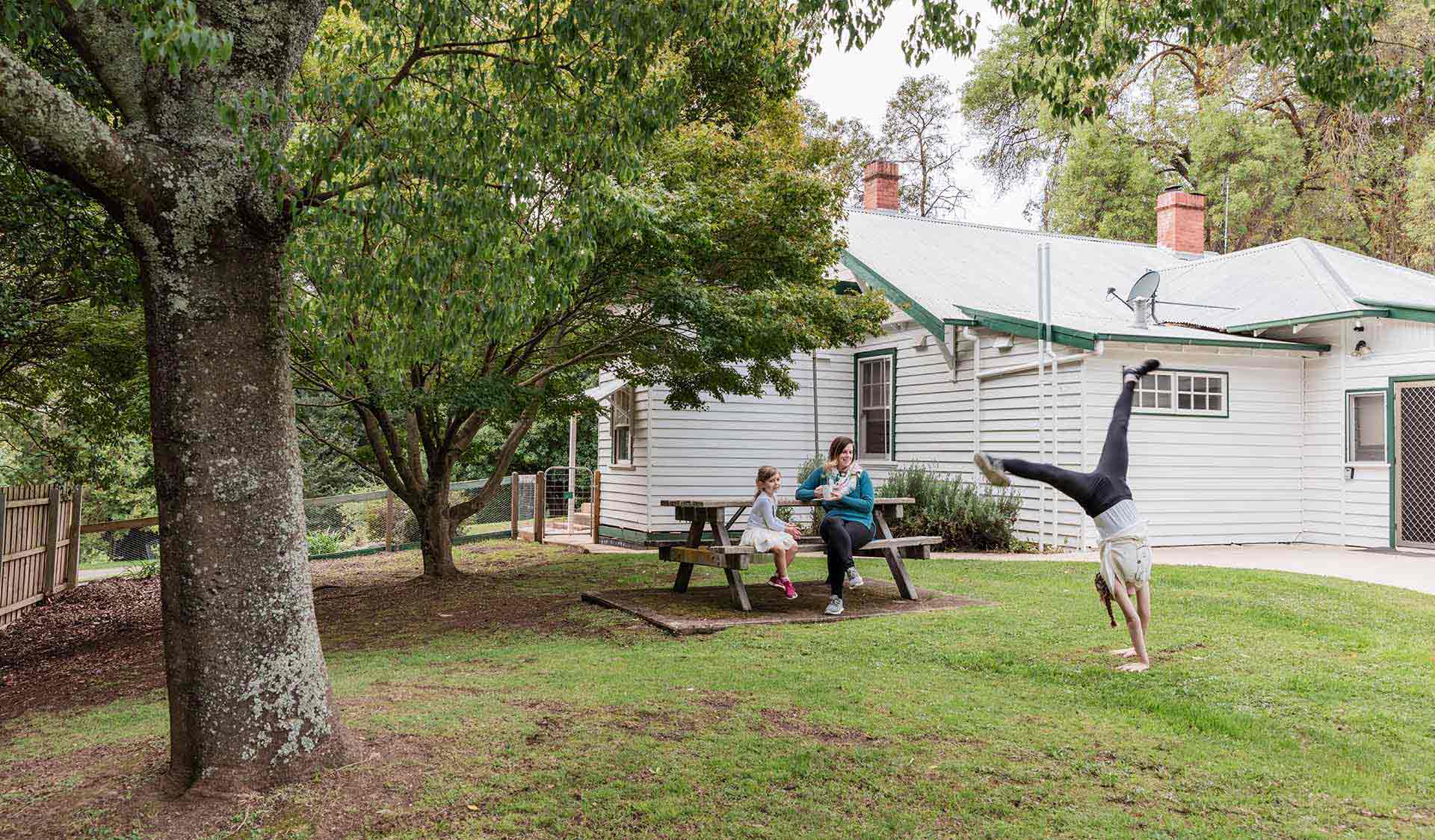 Caves House is a fully self contained house which can sleep up to eight people. There are three bedrooms with a queen bed in each room and an ante room with two single beds. Enjoy a covered front deck with river views and an outdoor BBQ and fire.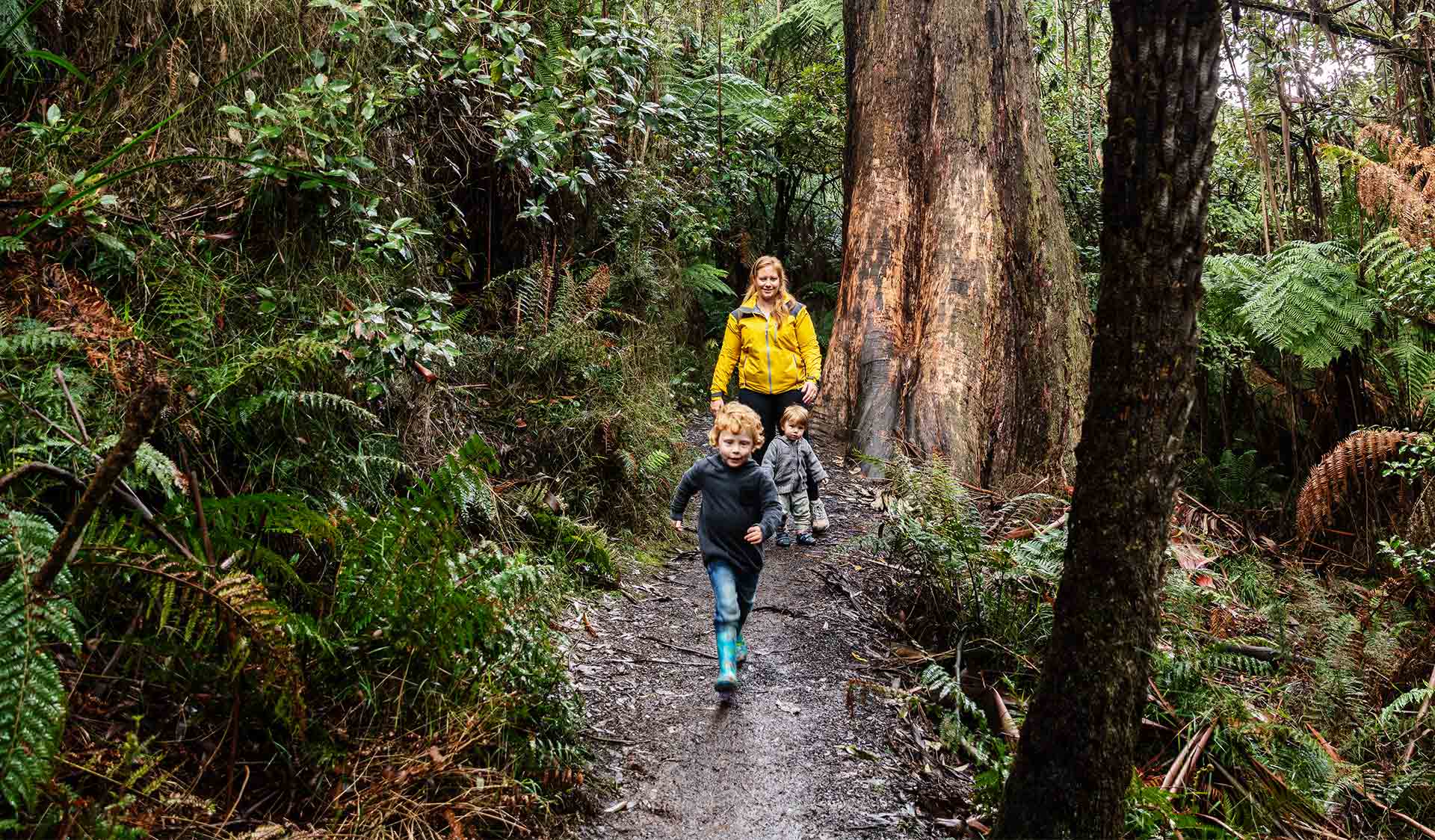 Stash some supplies into a back pack and take the family out for a day trip and in only a short drive from Melbourne you can be surrounded by nature.
How to get there
Buchan Caves Guided Tours
When you're there
Single cave tour times
Royal Cave
Start of September school holidays until 31 May: Monday to Friday at 10.00am, 12.45pm, and 3.15pm with additional tours on Saturday and Sunday at 10.30am, 11.45am, 1.15pm and 2.30pm
1 June until start of September school holidays: Monday to Friday at 11.15am and 2.00pm
Fairy Cave
S

tart of September school holidays until 31 May: 11.15am and 2.00pm
1 June until the start of September school holidays: 12.45pm
Note: More tours will be made available during peak periods.
Limited numbers taken per tour, please pre-book all tours online prior to arrival. Visitors must arrive 30-45 minutes prior to a tour commencing to collect tickets and prepare. Late arrivals will not be able to join the tour.
Buchan Caves Reserve is a great place to linger after seeing the caverns. A number of walking trails criss-cross the park, which is also home to a campground and Caves House accommodation. Make a weekend of it and stay over.

Download the Buchan Caves visitor guide before you come.
When to go
The caves are an excellent place to come in the heat of summer. Escape for a couple of hours into gorgeous, refreshing 17C temperatures.
Guided Cave Tours
Guided tours are conducted daily in Royal Cave and Fairy Cave. Both caves are lit and have concrete pathways.
Check Availability
Need to know
Buchan Caves Guided Tours
Accessibility
Both Fairy Cave and Royal Cave have many steps, narrow passageways and uneven ground making general cave access for visitors with significant mobility limitations not possible. For those with reduced mobility, we recommend The Royal Cave, our easiest 'standard' tour.