Explore
Camping in Bunyip State Park
See a mosiac of green from heathland on river plains to Mountain Ash forest covering steep slopes. Whatever recreational pursuit you enjoy, Bunyip State Park provides opportunities for all.
The western section of Bunyip State Park, including Nash Creek campground, is closed due to fire impact. Click on 'This area has reported issues' for details.
Fees do not apply to these campgrounds. No bookings are taken for campgrounds where fees do not apply. Camping is first in, first-served.


Nash Creek Campground
An open grassy area suitable for tent camping. This campground has shared picnic table and a toilet. Vehicles must remain in the adjacent car park - there is no car access onto the campsite.
Download the Nash Creek Campground map (PDF)

Bunyip Weir (Freemans Mill) Camping Area
Hike-in only camp in open grassy area near the Bunyip River, 6km walk from Car Park off Bunyip River Road.
Shared picnic table provided, no toilet.
Forest Road Camping Area - unsuitable for caravans
Forest Road Camping Area is well located for recreational vehicle access to the park. The site has a non-flush toilet. The site is suitable for campervans or campertrailers but not suitable for caravans.
Mortimer Camping Area
Mortimer Camping Area is suitable for tents only. The site is in an open grassy area with shared picnic tables adjacent to William Wallace Creek and has access to many day walks.
Things to do in the area
Discover a unique group of granitic rocks with sweeping views across the park.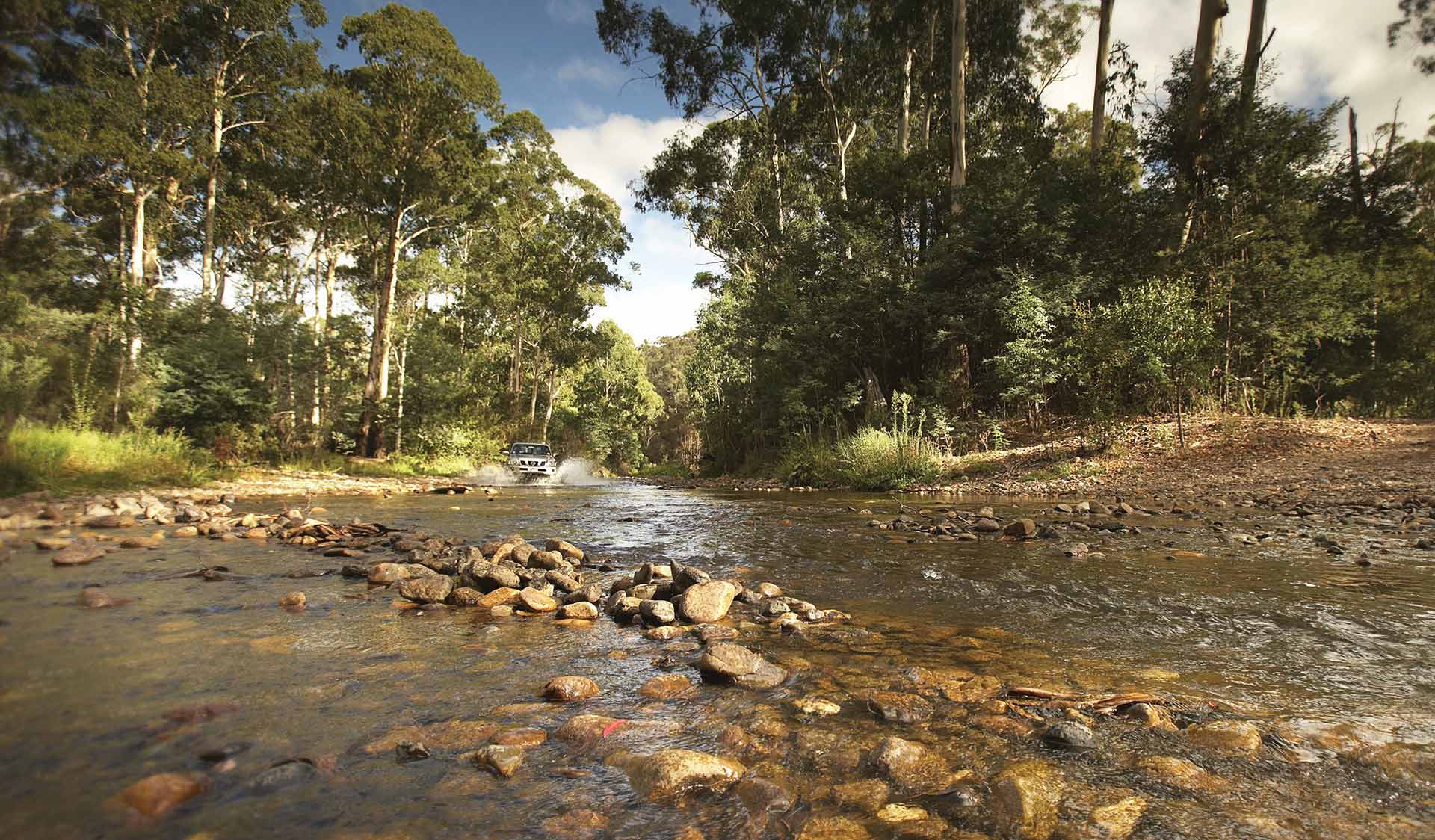 A number of roads and tracks within Bunyip State Park provide a range of experiences, great scenery and a sense of escapism.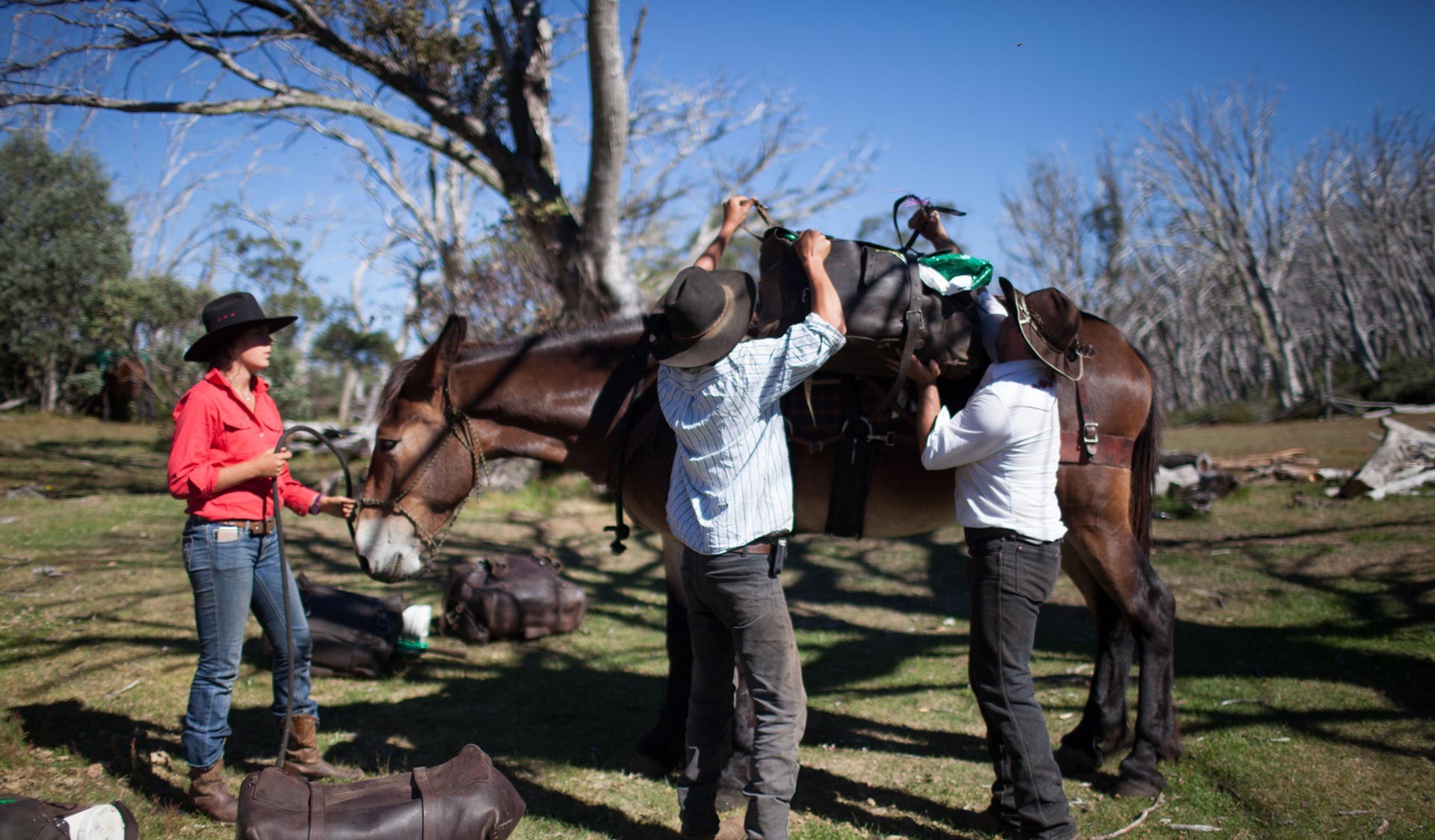 Horse riding is a great way to explore the distinctive bush atmosphere of Bunyip State Park and nearby Kurth Kiln Regional Park. The Heritage Horse Trail follows some of the course from the 2009 Tom Quilty Gold Cup ride – Australia's national horse riding endurance event.
How to get there
Camping in Bunyip State Park
Need to know
Camping in Bunyip State Park
Change of Conditions
Nature being nature, sometimes conditions can change at short notice. It's a good idea to check this page ahead of your visit for any updates.
Bunyip State Park - Notice of Deer Control

Following the 2019 bushfires affecting Bunyip State Park, Parks Victoria has observed large numbers of deer entering and leaving the park, which is having a negative impact on natural regeneration. This has also been confirmed by reports from the local community. In response, Parks Victoria has obtained a permit from the Department of Environment, Land, Water and Planning to undertake a controlled, safe and humane deer control operation targeting Fallow and Sambar Deer within Bunyip State Park.




Control will occur each month until at least February 2022. Upcoming dates for control are as follows:

Tuesday 3 November – Thursday 5 November 2020 (into the early hours of Friday)
This program runs overnight from 6pm - 7am.




All areas within the control area will be closed during the deer control operation. A map of control areas is attached.

This program will use accredited, authorised contractors, using deer legal calibre rifles. Suppressors are used, however shots may still be heard in the area.




To be added to a contact list for further details of the program please email info@parks.vic.gov.au or call 13 1963.


Attachments: Bunyip deer control blocks (2,517KB)

Large area of Bunyip State Park closed due to fire impact.

Several areas remain closed due to fire impact. Four Brothers Lookout, Luptons View, Mortimer Picnic Ground and Cannibal Creek horse unloading area are now open. Helmet Track Unloading Area remains closed. See the attached map for visitor sites, walking tracks and roads currently closed to the public.

Attachments: Web_Map OCT-Bunyip-State-Park_Fire Closure (823KB)

Nash Creek and Dyers picnic grounds and Helmet Track Unloading Area are closed

Nash Creek camping ground, Dyers picnic ground and

Helmet Track Unloading Area

are closed due to bushfire impact. Mortimer Picnic Ground, Lawson Falls picnic ground, Cannibal Creek Horse Unloading area and Forest Road Unloading Area are open.