Rock climbing/ hiking/ picnic area, parking, toilets. Bring your family for a picnic at the Sugarloaf Saddle Day Visitor Area. Fit and experienced walkers can tackle the short but difficult scramble up to Sugarloaf Peak to enjoy views from the highest point in Cathedral Range.
Bring the family and enjoy a picnic at the Sugarloaf Saddle Day Visitor Area. Please note there are no bins provided – please take your rubbish home with you for recycling or disposal.

Around Sugarloaf Saddle there are rock climbing areas available for all levels of ability from the beginners' area at The Boulders near Sugarloaf Saddle, to the many challenging climbing routes on North Jawbone. Please contact a licensed rock climbing guide for more information

If you are after a walk, there are several walks ranging in difficulty including the moderately steep track that winds through dense messmate forest, connecting Sugarloaf Saddle Day Visitor Area to Cooks Mill via Tweed Spur Road.
For more information about safety and how to prepare for this walk, download the Visitor Guide below.
Things to do in the area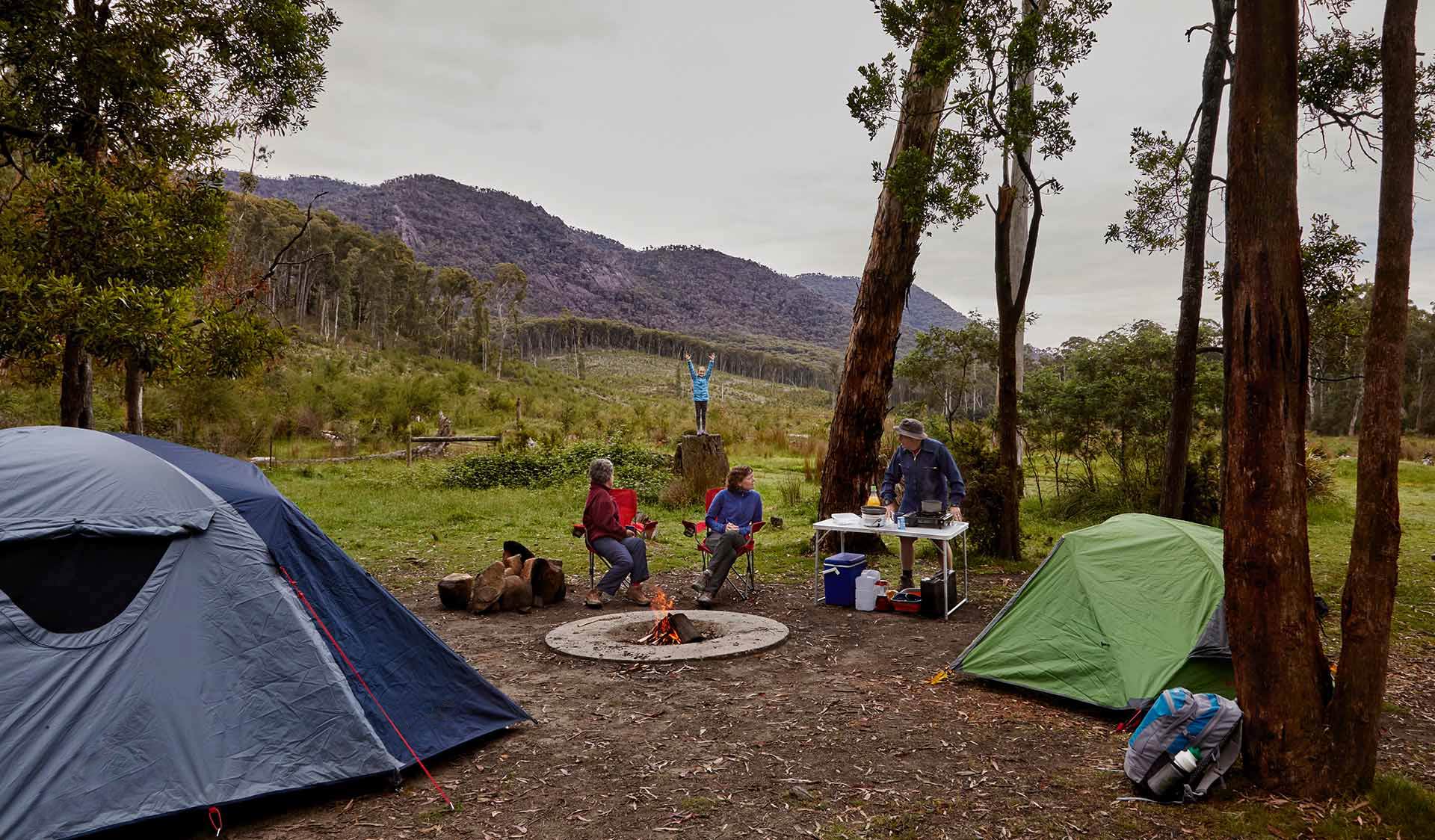 The camping area is located at the start of Lowerson Track off Little River Road just before it crosses the river. This shady campground is located among tall trees on the banks of Little River.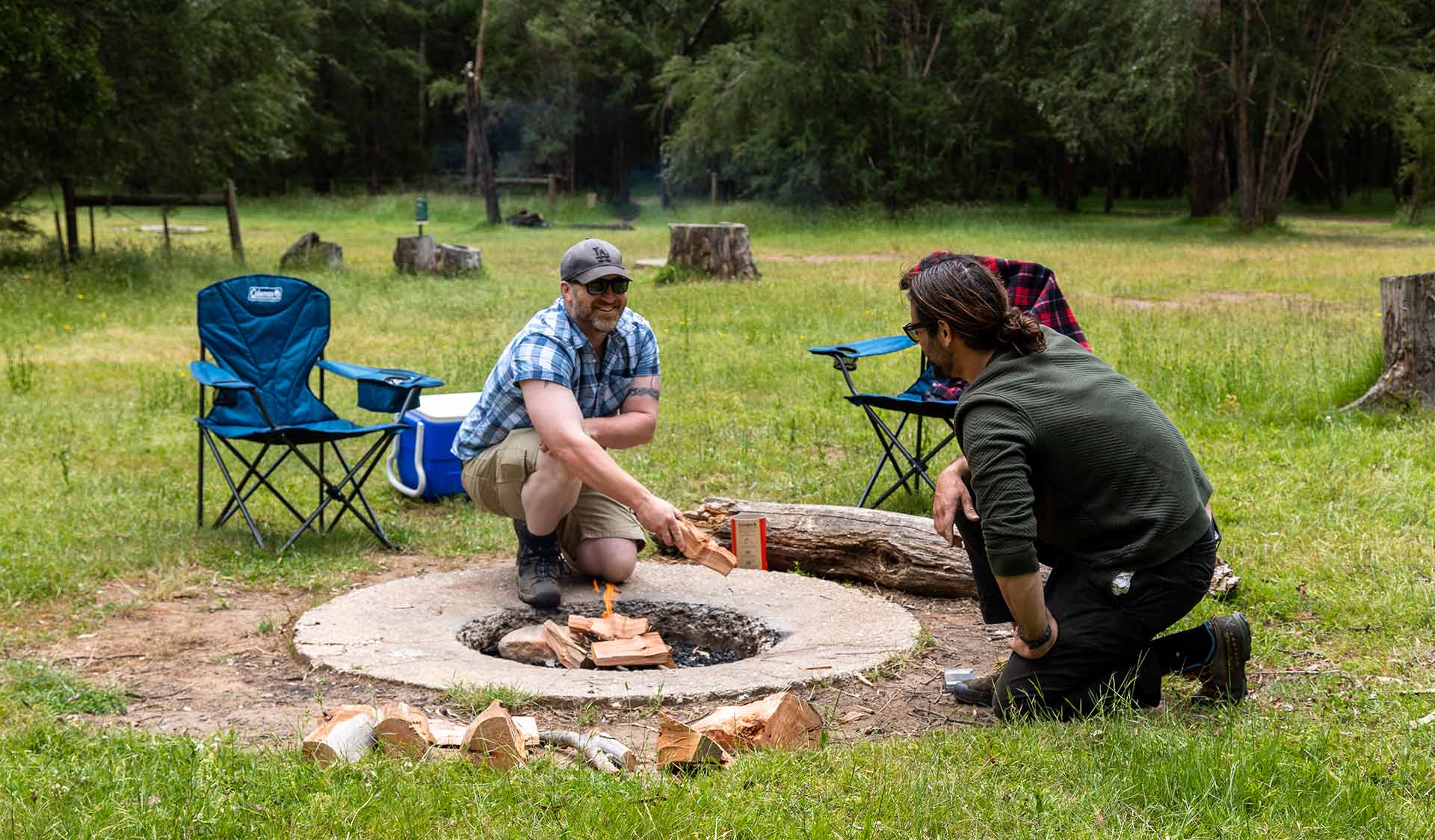 The camping area is located by crossing the bridge off Little River Road towards Neds Gully Track. The campground is situated 50 meters from the car park.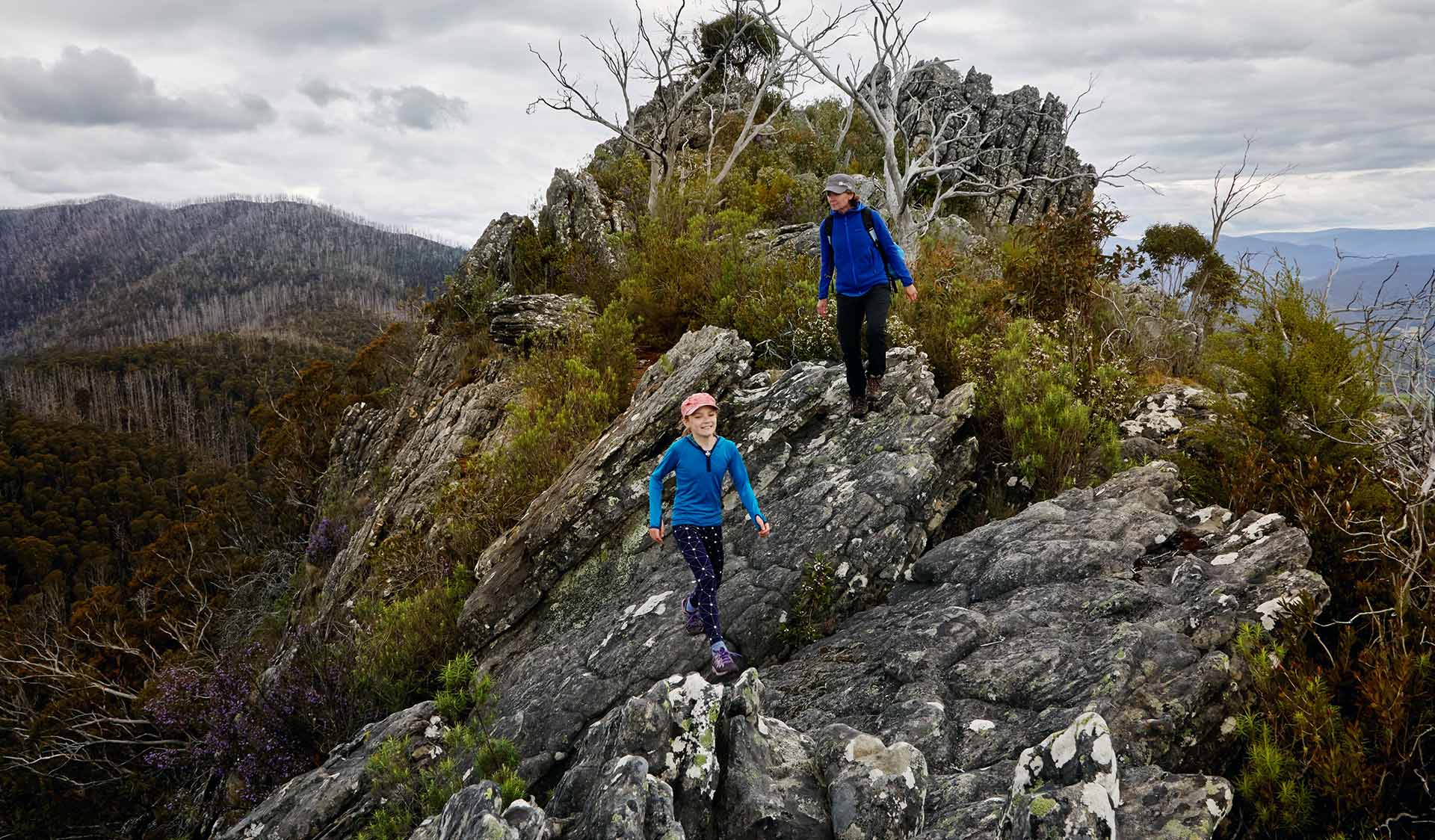 This track links The Farmyard to Sugarloaf Peak. It crosses exposed rocky outcrops. Look for the markers to help you keep to the track This walk is rated hard with an expected duration of two hours.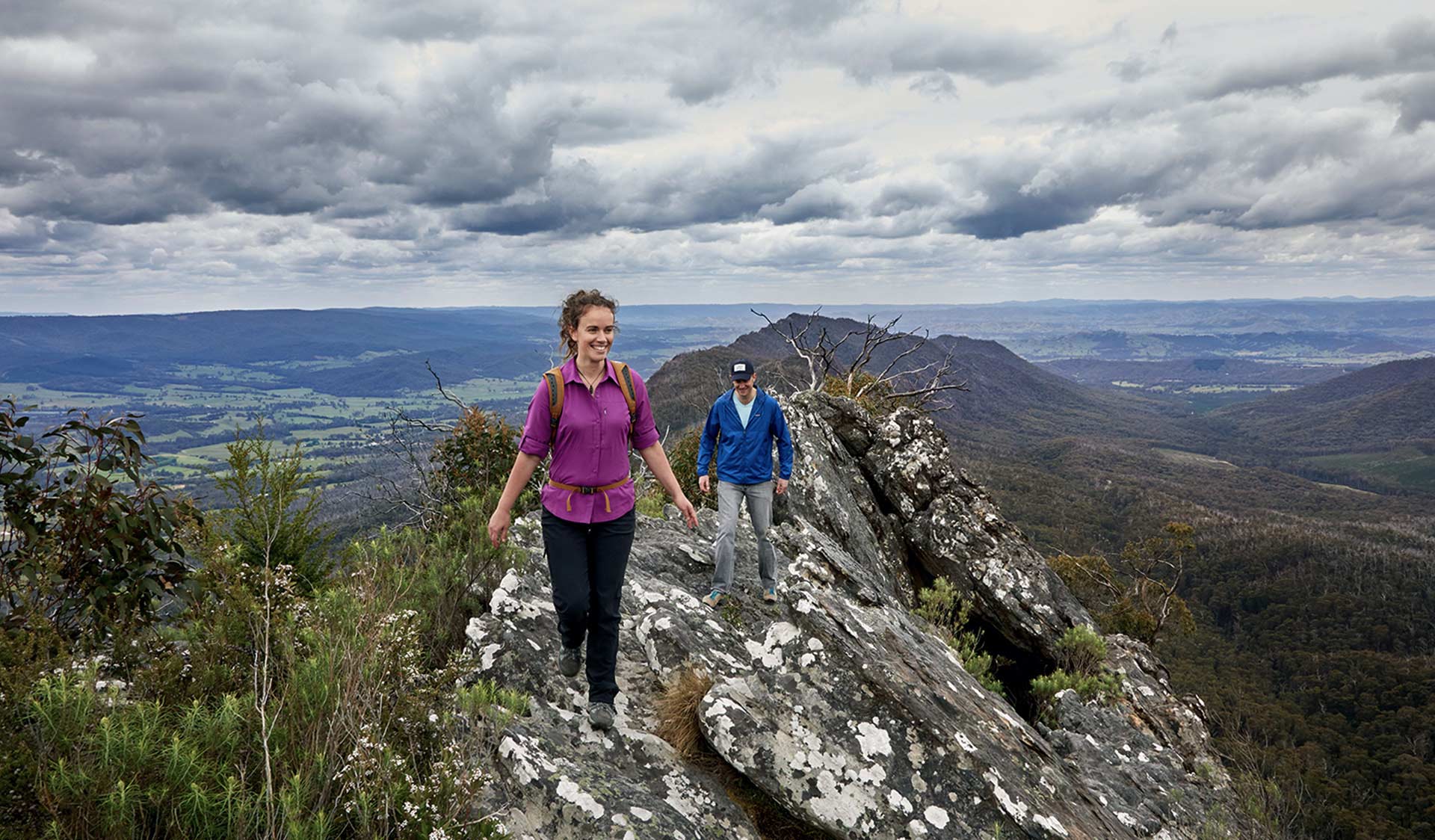 The Farmyard
This campground is accessible to hikers only. It is located off the unsealed Razorback Ridge Track at the base of South Jawbone Peak.
How to get there
Sugarloaf Saddle
When you're there
Park information, picnic ground, parking and toilets are available at Sugarloaf Saddle.

Starting point for walks such as Canyon Track and Wells Cave Track, see park note below for more information.
Need to know
Sugarloaf Saddle
Accessibility
Visiting a park can be more of a challenge for people with disabilities, however in Victoria there are a wide range of facilities to help people of all abilities enjoy our wonderful parks around the state.
Assistance dogs are welcome in Parks Victoria parks and reserves. Entry requirements apply for parks and reserves that are usually dog prohibited, such as national parks.
Change of Conditions
Nature being nature, sometimes conditions can change at short notice. It's a good idea to check this page ahead of your visit for any updates.
Cathedral Range State Park

Tweed Spur Road

Tweed Spur Road is closed t

o vehicles due to storm impacts. It will remain closed to vehicles until the seasonal road re-opening in late October.

Walkers are permitted, and are advised to use caution due to changed road conditions.

Cerberus Road

Cerberus Road is currently in poor condition. It is not recommended for two-wheel-drive, or low-clearance all-wheel-drive, vehicles.




Notices Affecting Multiple Sites

Partial road closure

Little River road in the Cathedral State Park, is closed between Cathedral Lane and Ned's Gully camp ground.




No park access from Little River Road entrance.




Due to flooding.