Explore
Point Hicks Lighthouse
The secluded and pristine Croajingolong National Park is home to the historic Point Hicks Lightstation, claimed to be Captain James Cook's first sighting of mainland Australia. Steeped in rich Aboriginal and European history, explore the reserve on foot, join a tour of the lighthouse or stay a night in the lighthouse keeper's cottage.
Please note, all accommodation at Point Hicks Lighthouse is closed until further notice due to fire impact in the area.
Book now
Experience the pristine beauty of Croajingolong National Park and immerse yourself in the unique history of the area with a visit to Point Hicks Lightstation. Although it isn't without controversy, the granite headlands of Point Hicks are said to be Captain James Cooks first sighting of mainland Australia.

Open to the public and with tours running daily from Friday through Monday, join in to learn the secrets of the tallest lightstation on mainland Australia – from life in this secluded part of the world to the unique landscapes that surround the lightstation.

The hull of the SS Saros shipwreck lies just beyond the lightstation. Helmed by Captain Aitken and bound for Sydney, the steamship left Geelong in 1937, but ran aground in heavy fog. Accessible along Saros Track, it is one of a few shipwrecks on the Victorian coast visible from land.

Book an overnight stay at the lighthouse keeper's cottages. Built from Oregon collected from local shipwrecks, the cottages are an excellent example of a nineteenth century lighthouse residence. The self-contained cottages can accommodate up to 12 people.

During winter, the Victorian coast becomes a highway for Humpback and Southern Right whales as they migrate to their calving grounds off the Queensland coast. The lightstation is a great place to set up and spot the gentle giants frolicking about the water.
Things to do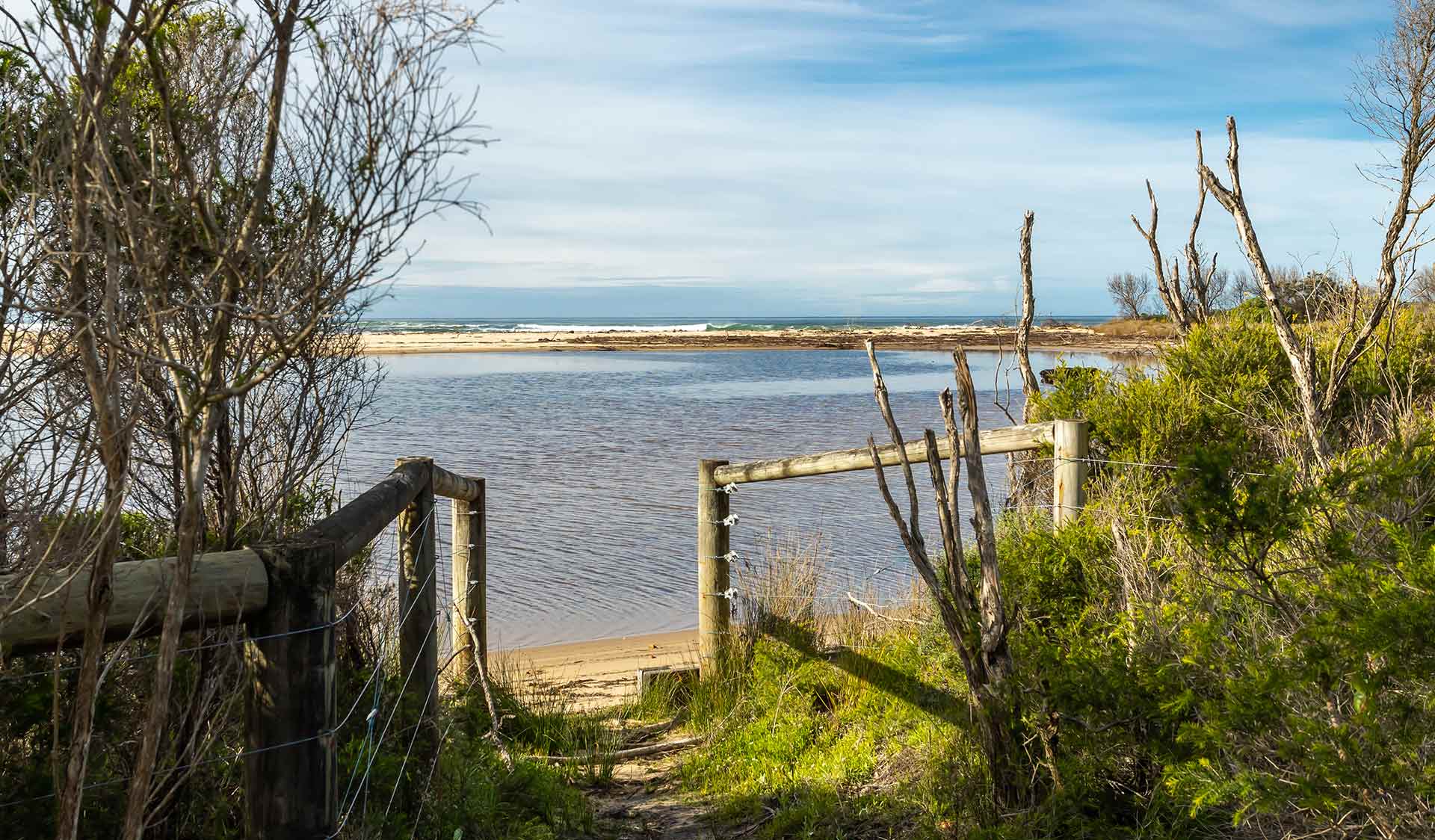 This campground is on the shores of Mueller Inlet and overlooks the inlet to the river mouth and ocean. The campsites are protected by a dune system covered in Banksia Woodland and Heath.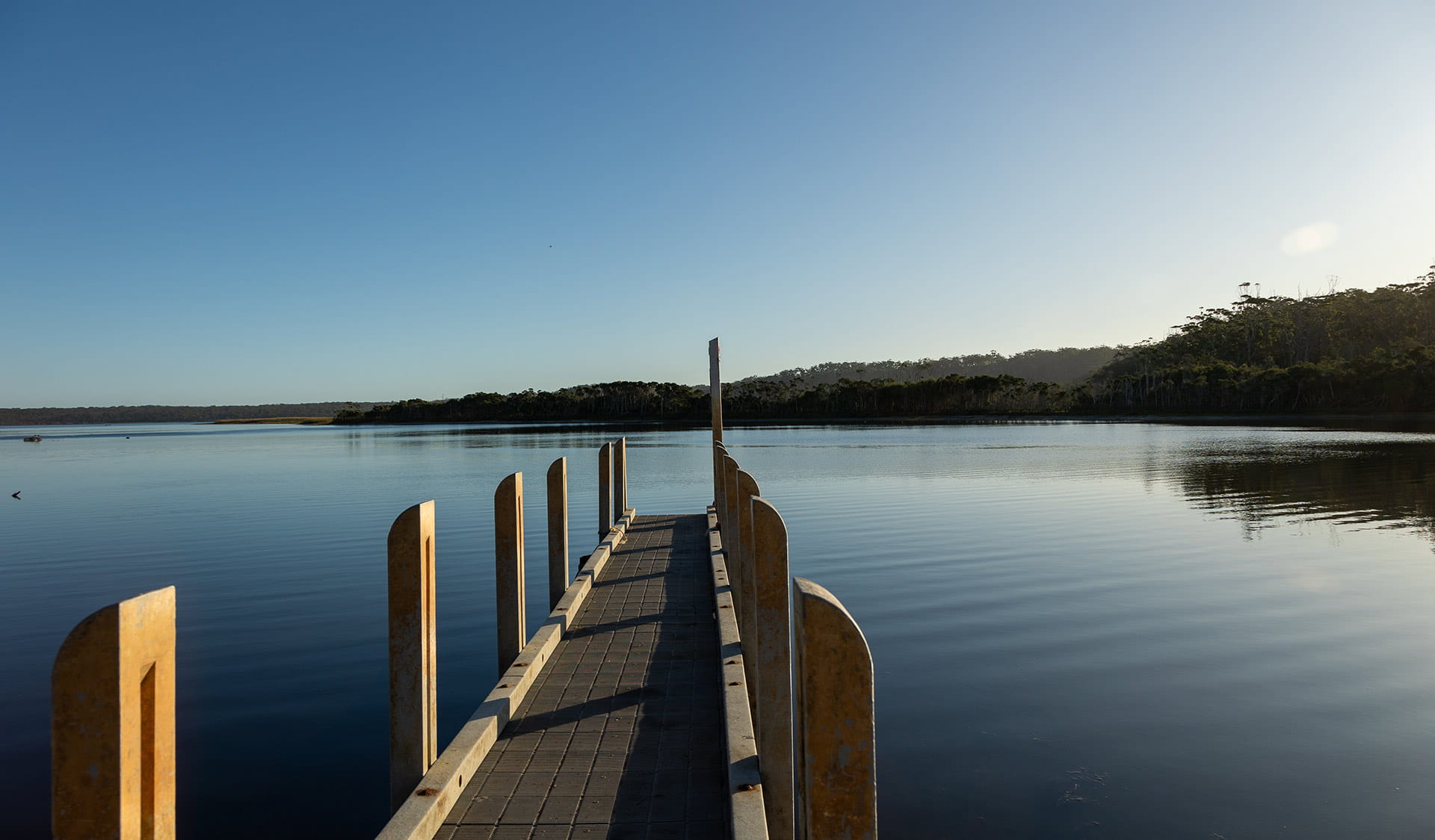 This campground is on the eastern shore of Tamboon Inlet, good for both fishing and bird watching. There is neither vehicle nor walking access to the coast so boats are an excellent way to explore the area. The inlet waters and surrounding forest are part of Croajingolong National Park, where there are other campgrounds available.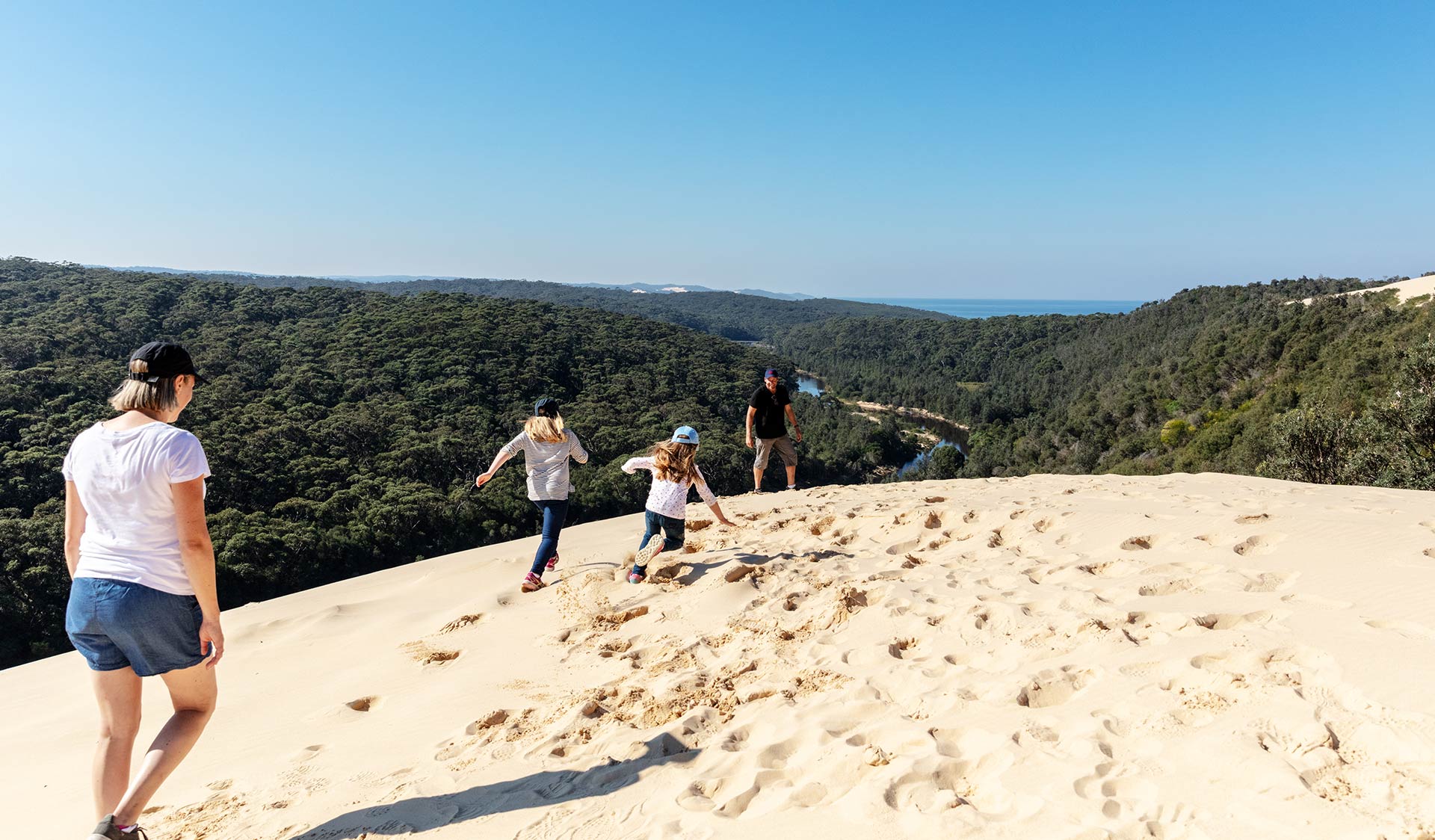 This campground is located in coastal woodland between the river and the ocean near Point Hicks. This is a popular spot for families to relax on hot days.
How to get there
Point Hicks Lighthouse
Point Hicks Lightstation is surrounded by the pristine Croajingolong National Park. Approximately seven hours' drive from Melbourne, the lightstation is easily accessed off the Princes Highway. Turn off at Cann River, on to the unsealed Point Hicks Road which leads to an access gate. From here, visitors must make the final stretch on foot to reach the lightstation.
When you're there
The Point Hicks Lightstation is accessible to the public for tours from Friday through to Monday. Tours are free however are limited to a maximum of 12 people per tour. For more information about this part of the park, download the Croajingolong National Park visitor guide.
Need to know
Point Hicks Lighthouse
Accessibility
Visiting a park can be more of a challenge for people with disabilities, however in Victoria there are a wide range of facilities to help people of all abilities enjoy our wonderful parks around the state.
Be prepared and stay safe
Croajingolong National Park is in the East Gippsland fire district. Bushfire safety is a personal responsibility. Anyone entering the park during the bushfire season needs to stay aware of forecast weather conditions. Check the Fire Danger Rating and for days of Total Fire Ban at emergency.vic.gov.au, on the Vic Emergency App or call the Vic Emergency Hotline 1800 226 226.
No fires may be lit on Total Fire Ban days. On Catastrophic Fire Danger Rating days this park will be closed for public safety. Closure signs will be erected but do not expect an official warning.
Change of Conditions
Nature being nature, sometimes conditions can change at short notice. It's a good idea to check this page ahead of your visit for any updates.
Croajingolong National Park

Goanna Bay Jetty Closed

Parks Victoria has recently closed the Goanna Bay Jetty (Mallacoota Inlet) for public safety reasons.




The closure follows condition monitoring of the jetty that raised some concerns about its safety and structural integrity. A subsequent engineering assessment confirmed that the jetty's condition was no longer safe for visitors.




The jetty was closed on Friday 10th November and will remain so until further notice.




Please note that the Goanna Bay day visitor area remains open to the public. However visitors will not be permitted to use the jetty during the closure period and will have to rely on alternative methods of safe access such as beaching or anchoring vessels to the shoreline.




Croajingolong National Park information - last updated August 2023




Point Hicks Road

is closed south of Bald Hills.




The following six areas are closed because of the 2019/2020 bushfires and coastal erosion caused by ongoing heavy rainfall. Visitors are unable to access the Point Hicks Lighthouse, Thurra River Campground, and nearby walking tracks. Parks Victoria continue to maintain surveillance and security of these areas. Please continue to monitor this site for updates and change of conditions.




·

Point Hicks Lightstation

·

Thurra River Campground

The Wilderness Coast Walk

is open all the way from Bemm River to Mallacoota. Staff have recently marked sections of the track however,

combined flood and fire damage have made some areas more difficult to negotiate. Hikers must be able to self-navigate with a map and compass.

The following walking track is closed:

·

Wingan Inlet Rapids Walk




The following jetty around Mallacoota is closed:




Seasonal road closures generally operate from after the long weekend in June through to the end of October, but many remain closed in areas affected by significant rainfall and flooding across Victoria in late 2022. The following tracks remain closed:




The water trough at Wingan Inlet Campground is now reconnected to the creek. Visitors are reminded that this is not a potable source and must be treated before drinking.

Ongoing heavy rainfall has impacted areas of Croajingolong National Park and other areas of the state.

Monitor this page for updated information and site closures

.

Notices Affecting Multiple Parks

Ground shooting operations targeting deer

Control operations (ground shooting) targeting deer are undertaken in this area. The Park will remain open to visitors during operations.

For more information about deer control to protect biodiversity, please visit

this link

.