Explore
Peachtree Creek Campground
This campground is on the eastern shore of Tamboon Inlet, good for both fishing and bird watching. There is neither vehicle nor walking access to the coast so boats are an excellent way to explore the area.
Book now
The inlet waters and surrounding forest are part of Croajingolong National Park, where there are other campgrounds available.
Things To Do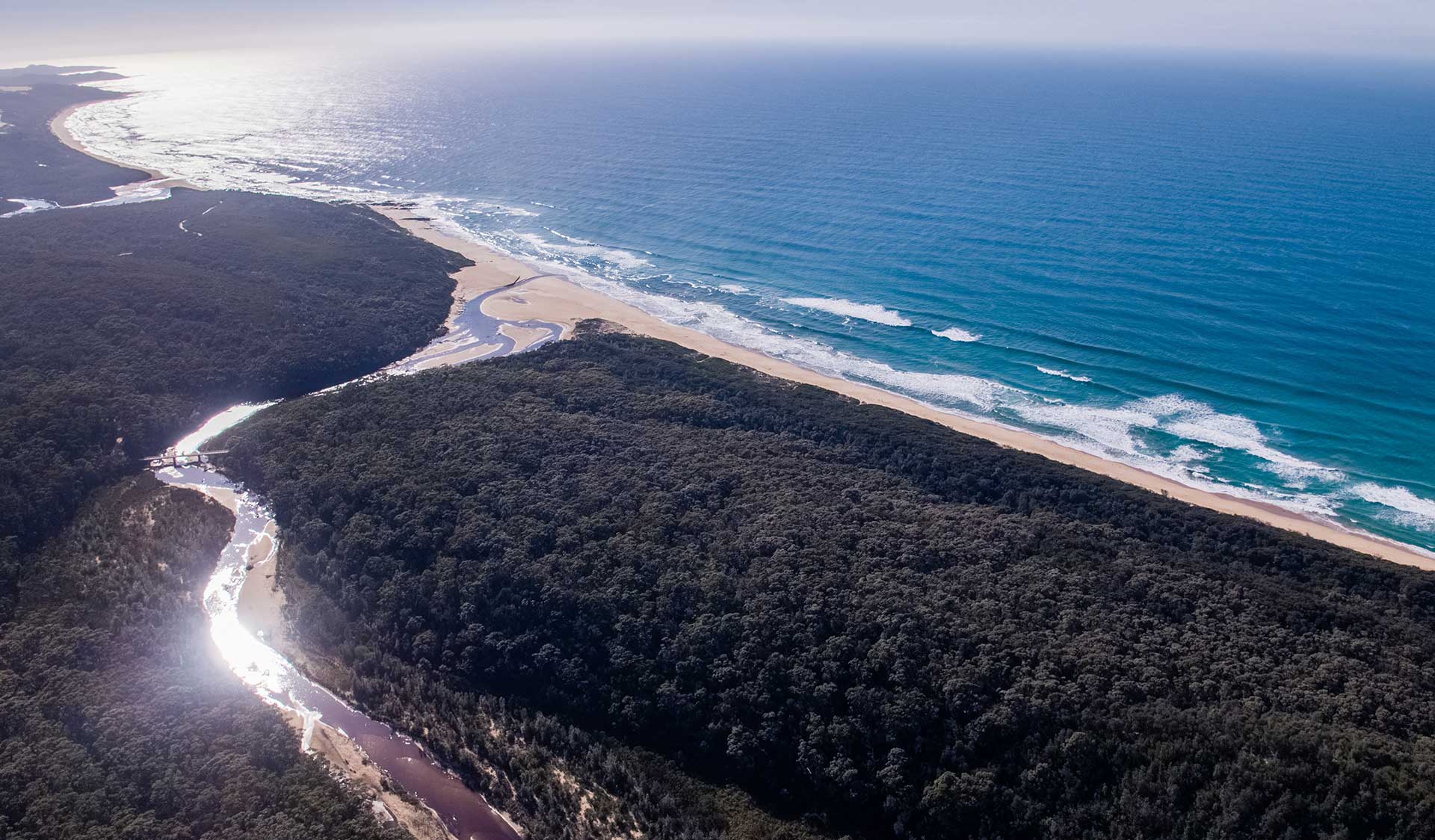 This campground is on the shores of Mueller Inlet and overlooks the inlet to the river mouth and ocean. The campsites are protected by a dune system covered in Banksia Woodland and Heath.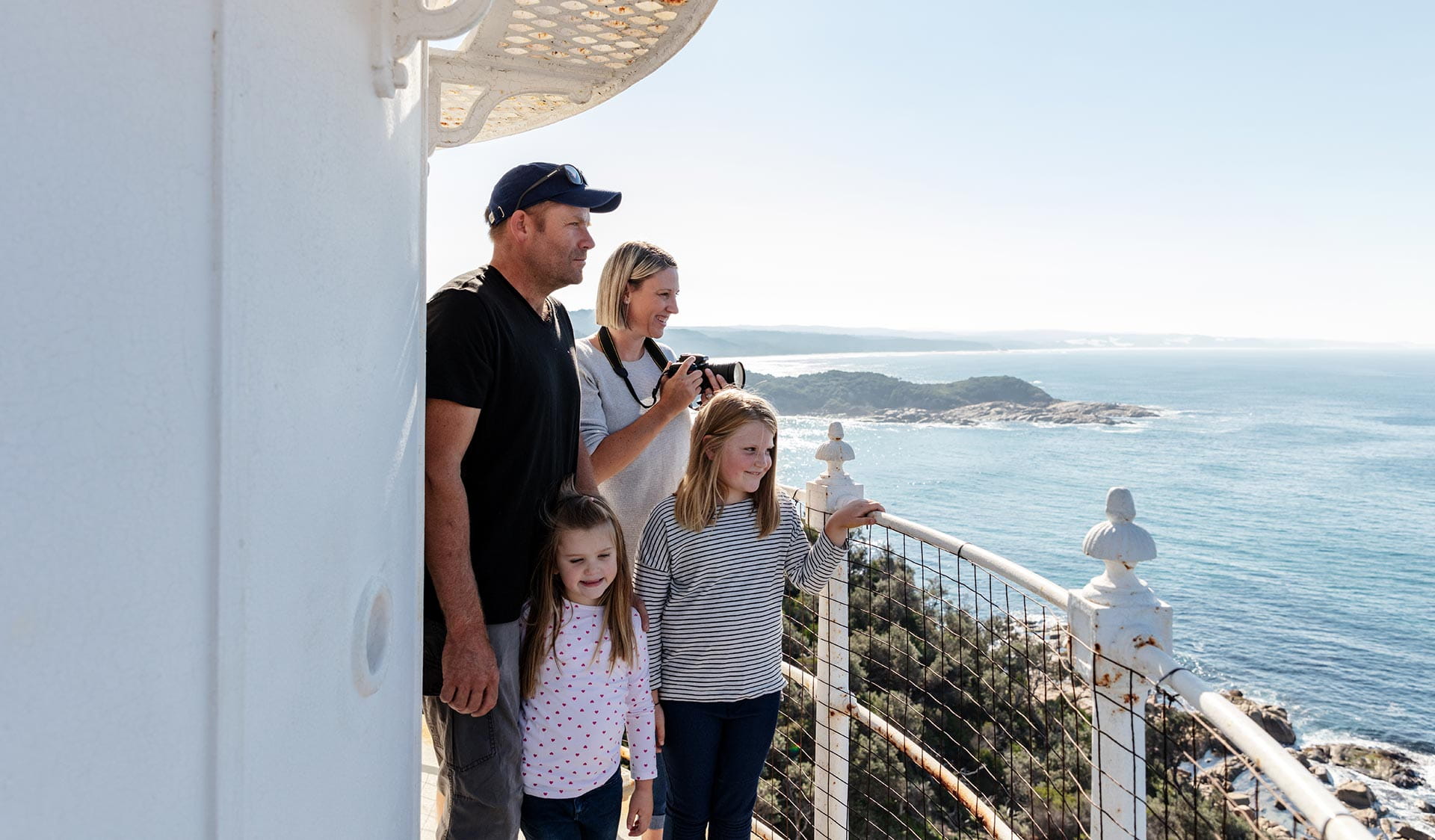 Situated deep within Croajingolong National Park, the Point Hicks Lighthouse now offers a unique holiday experience for those who want to stay in one of the keepers cottages, which are now comfortable, self-contained holiday accommodation.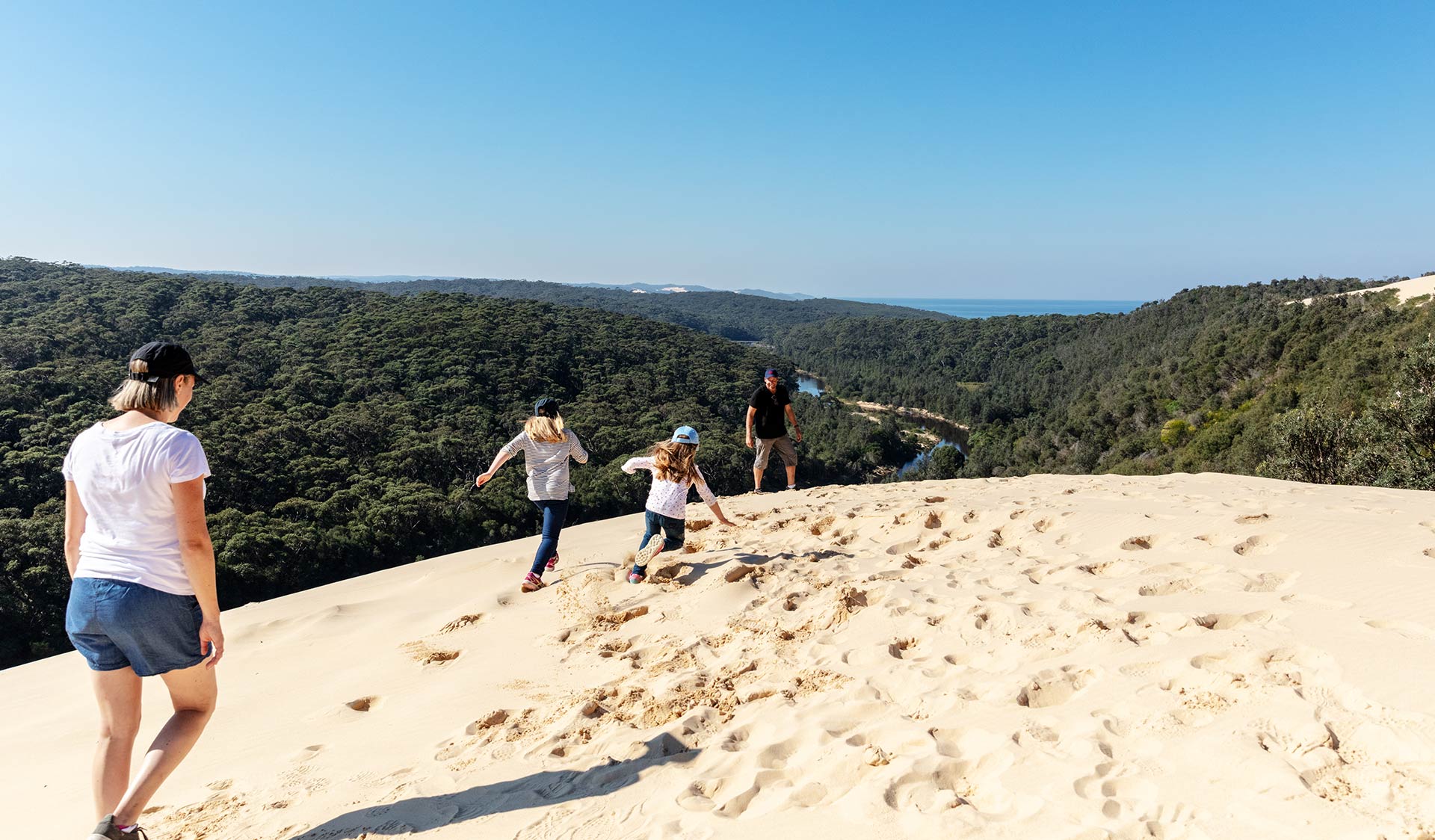 This campground is located in coastal woodland between the river and the ocean near Point Hicks. This is a popular spot for families to relax on hot days.
How to get there
Peachtree Creek Campground
Tamboon Inlet is approximately 6.5 hours drive east of Melbourne. Follow the Princes Highway to Cann River. Turn right on to Tamboon Road and follow the unsealed road until you reach a fork in the road. From here, follow Point Hicks Road and then Fishermans Track to reach Peachtree Creek Campground. Visitors accessing the remote campsites can launch their boats from the ramp or jetty. Please note that access to these remote campsites is weather dependant.

The six remote campsites on Tamboon Inlet are only accessible by boat, canoe or kayak. The Tamboon Inlet Remote Campsites operate on a first in, first served basis.

Car-based camping is available at Peachtree Creek Campground in Peachtree Creek Reserve. Bookings are essential for Peachtree Creek Campground.

All campsites are un-powered and can accommodate up to six people per campsite. It is recommended visitors bring their own drinking water as none is available on-site.
When you're there
Access is along the unsealed Fishermans Trak off Point Hicks Road. Access is weather dependent.
Bookings
Advance bookings and payment are required year round.
Campsites
There are 11 campsites available. All campsites are unpowered sites. The campsite is suitable for tents, campervans, camper-trailers, caravans and recreational vehicles.
Facilities
Non-flush toilets, fireplaces, and a boat ramp are provided.
Campfire
Only allowed in designated fireplaces – supply your own wood.
Camping
Experience the remote beauty of Croajingolong National Park with a visit to Tamboon Inlet.
Check availability
Need to know
Peachtree Creek Campground
Accessibility
Visiting a park can be more of a challenge for people with disabilities, however in Victoria there are a wide range of facilities to help people of all abilities enjoy our wonderful parks around the state.
Change of Conditions
Nature being nature, sometimes conditions can change at short notice. It's a good idea to check this page ahead of your visit for any updates.
Thurra River (Croajingolong National Park)

Thurra Campground

The Thurra campground is currently closed pending replacement of the Thurra River bridge and safety works in the campground. Reopening is taking longer than expected due to the scale and complexity of works. Thurra campground may be reopened for summer 2023-2024, however please continue to monitor this site for updates and change of conditions.

Notices Affecting Multiple Parks

Deer Control (ground shooting) operation underway