Peachtree Creek Campground
Explore
Peachtree Creek Campground
Unwind by the shores of Tamboon inlet or explore the body of water by boat.
Book now
On the eastern shore of Tamboon Inlet, Peachtree Creek is the perfect spot to cast a line off the jetty or simply relax by the water's edge.
There is neither vehicle nor walking access to the coast, so boats are an excellent way to explore the area. There is a jetty and boat launching ramp right next to the campground.
Peachtree campground features eleven individual sites which are for tents, camper trailers, campervans, caravans and RV's, and there are shared fireplaces throughout. There are non-flushing toilets however there is no onsite drinking water available.
Make sure you bring your own firewood and drinking water – there is no drinking water available in the nearby settlement of Tamboon. Advanced bookings are required.
In addition to Peachtree Creek, there are also remote campgrounds on Tamboon Inlet that are only accessible by boat, canoe or kayak. The Tamboon Inlet Remote Campsites operate on a first in, first served basis.
How to get there
Peachtree Creek Campground
Tamboon Inlet is approximately 6.5 hours drive east of Melbourne. Follow the Princes Highway to Cann River. Turn right on to Tamboon Road and follow the 2WD accessible unsealed road until you reach a fork in the road. From here, follow Point Hicks Road and then Fishermans Track to reach Peachtree Creek Campground.
Visitors accessing the remote campsites can launch their boats from the ramp or jetty. Please note that access to these remote campsites is weather dependant.
Need to know
Peachtree Creek Campground
Accessibility
Visiting a park can be more of a challenge for people with disabilities, however in Victoria there are a wide range of facilities to help people of all abilities enjoy our wonderful parks around the state.
Be prepared and stay safe
Croajingolong National Park is in the East Gippsland fire district. Bushfire safety is a personal responsibility. Anyone entering the park during the bushfire season needs to stay aware of forecast weather conditions. Check the Fire Danger Rating and for days of Total Fire Ban at emergency.vic.gov.au, on the Vic Emergency App or call the Vic Emergency Hotline 1800 226 226.
No fires may be lit on Total Fire Ban days. On Catastrophic Fire Danger Rating days this park will be closed for public safety. Closure signs will be erected but do not expect an official warning.
Change of Conditions
Nature being nature, sometimes conditions can change at short notice. It's a good idea to check this page ahead of your visit for any updates.
Croajingolong National Park

Goanna Bay Jetty Closed

Parks Victoria has recently closed the Goanna Bay Jetty (Mallacoota Inlet) for public safety reasons.




The closure follows condition monitoring of the jetty that raised some concerns about its safety and structural integrity. A subsequent engineering assessment confirmed that the jetty's condition was no longer safe for visitors.




The jetty was closed on Friday 10th November and will remain so until further notice.




Please note that the Goanna Bay day visitor area remains open to the public. However visitors will not be permitted to use the jetty during the closure period and will have to rely on alternative methods of safe access such as beaching or anchoring vessels to the shoreline.




Croajingolong National Park information - last updated August 2023




Point Hicks Road

is closed south of Bald Hills.




The following six areas are closed because of the 2019/2020 bushfires and coastal erosion caused by ongoing heavy rainfall. Visitors are unable to access the Point Hicks Lighthouse, Thurra River Campground, and nearby walking tracks. Parks Victoria continue to maintain surveillance and security of these areas. Please continue to monitor this site for updates and change of conditions.




·

Point Hicks Lightstation

·

Thurra River Campground

The Wilderness Coast Walk

is open all the way from Bemm River to Mallacoota. Staff have recently marked sections of the track however,

combined flood and fire damage have made some areas more difficult to negotiate. Hikers must be able to self-navigate with a map and compass.

The following walking track is closed:

·

Wingan Inlet Rapids Walk




The following jetty around Mallacoota is closed:




Seasonal road closures generally operate from after the long weekend in June through to the end of October, but many remain closed in areas affected by significant rainfall and flooding across Victoria in late 2022. The following tracks remain closed:




The water trough at Wingan Inlet Campground is now reconnected to the creek. Visitors are reminded that this is not a potable source and must be treated before drinking.

Ongoing heavy rainfall has impacted areas of Croajingolong National Park and other areas of the state.

Monitor this page for updated information and site closures

.

Notices Affecting Multiple Sites

Flood and Storm affected areas

The following sites within Croajingalong National Park are currently closed for visitor safety due to recent storm and flood activity: Point Hicks Road And Mueller Inlet Campground


Notices Affecting Multiple Parks

Ground shooting operations targeting deer

Control operations (ground shooting) targeting deer are undertaken in this area. The Park will remain open to visitors during operations.

For more information about deer control to protect biodiversity, please visit

this link

.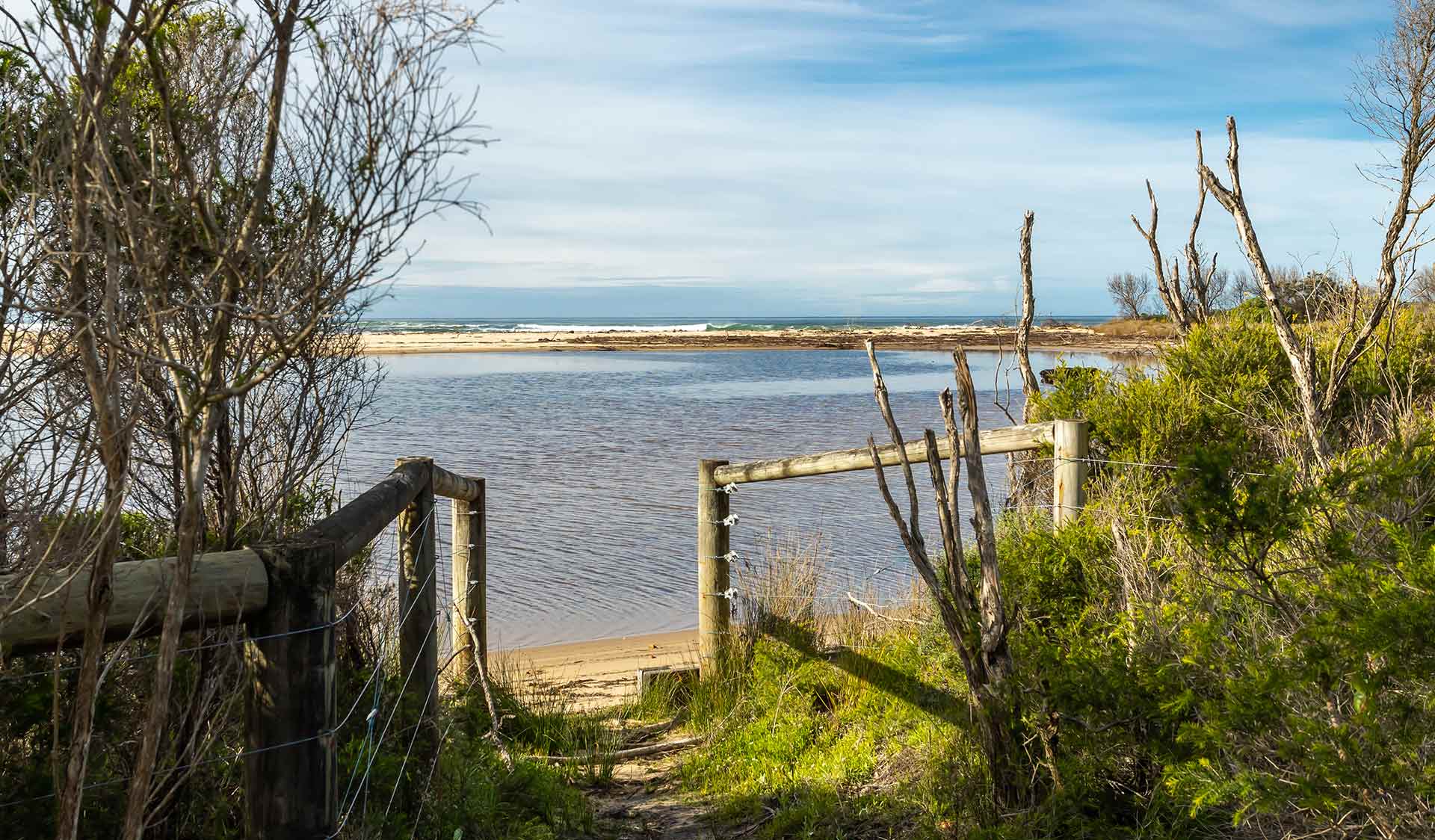 This campground is on the shores of Mueller Inlet and overlooks the inlet to the river mouth and ocean. The campsites are protected by a dune system covered in Banksia Woodland and Heath.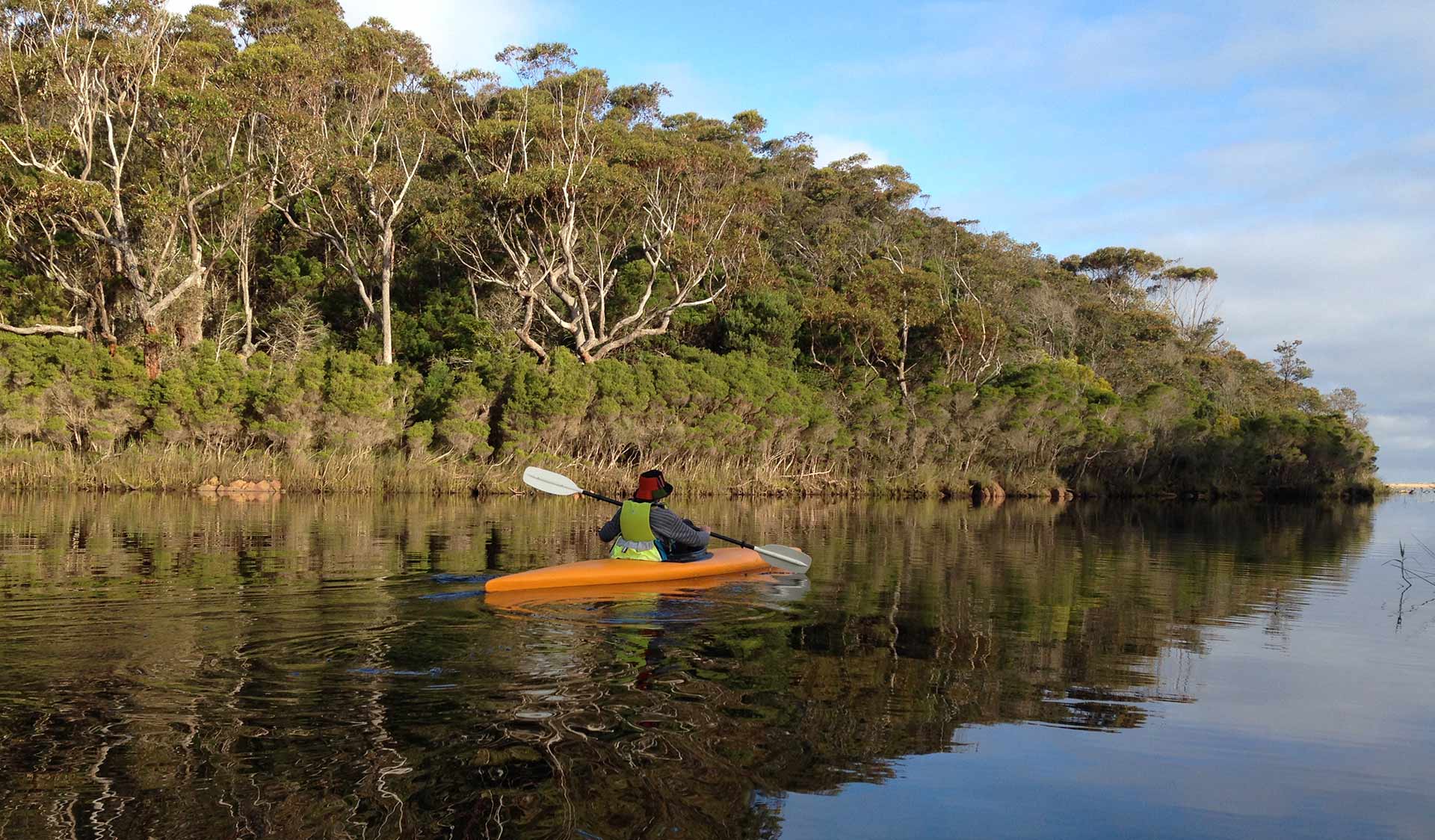 This campground is in a tall Bloodwood forest on the western shore of Wingan Inlet in a tranquil bush setting.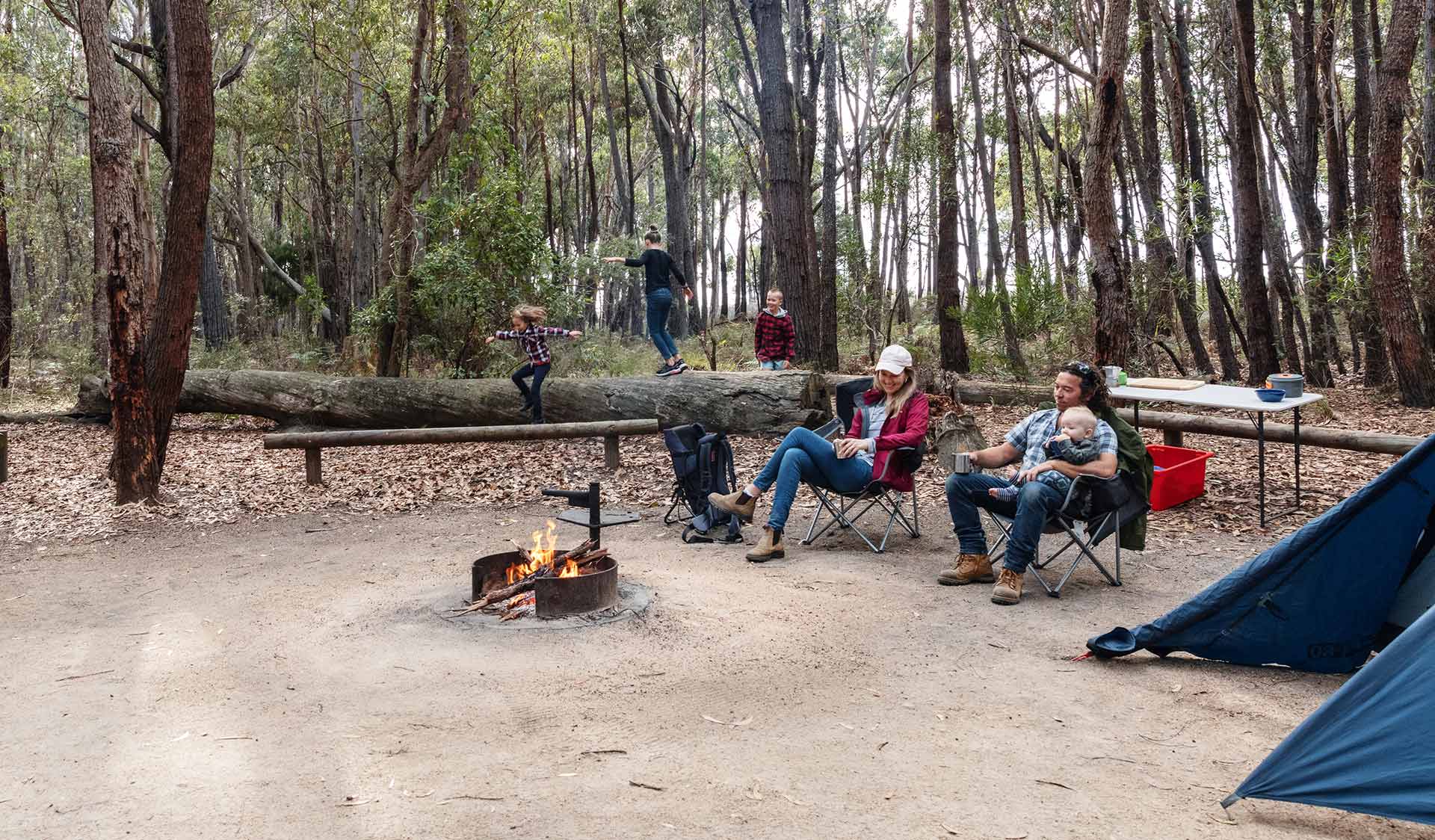 This small campground is set in a tall forest above a small secluded cove which is only a 10 minute walk away. It is an excellent base for walks covering both heathland and coastal scenery.