Explore
Aire River East Campground
Nestled in the shadow of the Otway Ranges, enjoy a stay by the heritage-listed Aire River at Aire River East Campground.
Book now
This small campground is located in a shady spot on the Aire River and is a great place for kayaking. The best place to launch your kayak is near the bridge. The peaceful estuarine waters are also ideal for canoeing, standup paddle boarding and fishing, while the ocean swells of Glenaire Beach attract experienced surfers looking for the perfect break.

Advanced bookings and payment at Aire River East Campground are required year-round. Aire River East Campground contains 20 grassy campsites. Each campsite accommodates a maximum of six people. Campsites 1-4 are only suitable for smaller tents, while campsites 10-20 can cater to large caravans too. All campsites are unpowered.

Things to do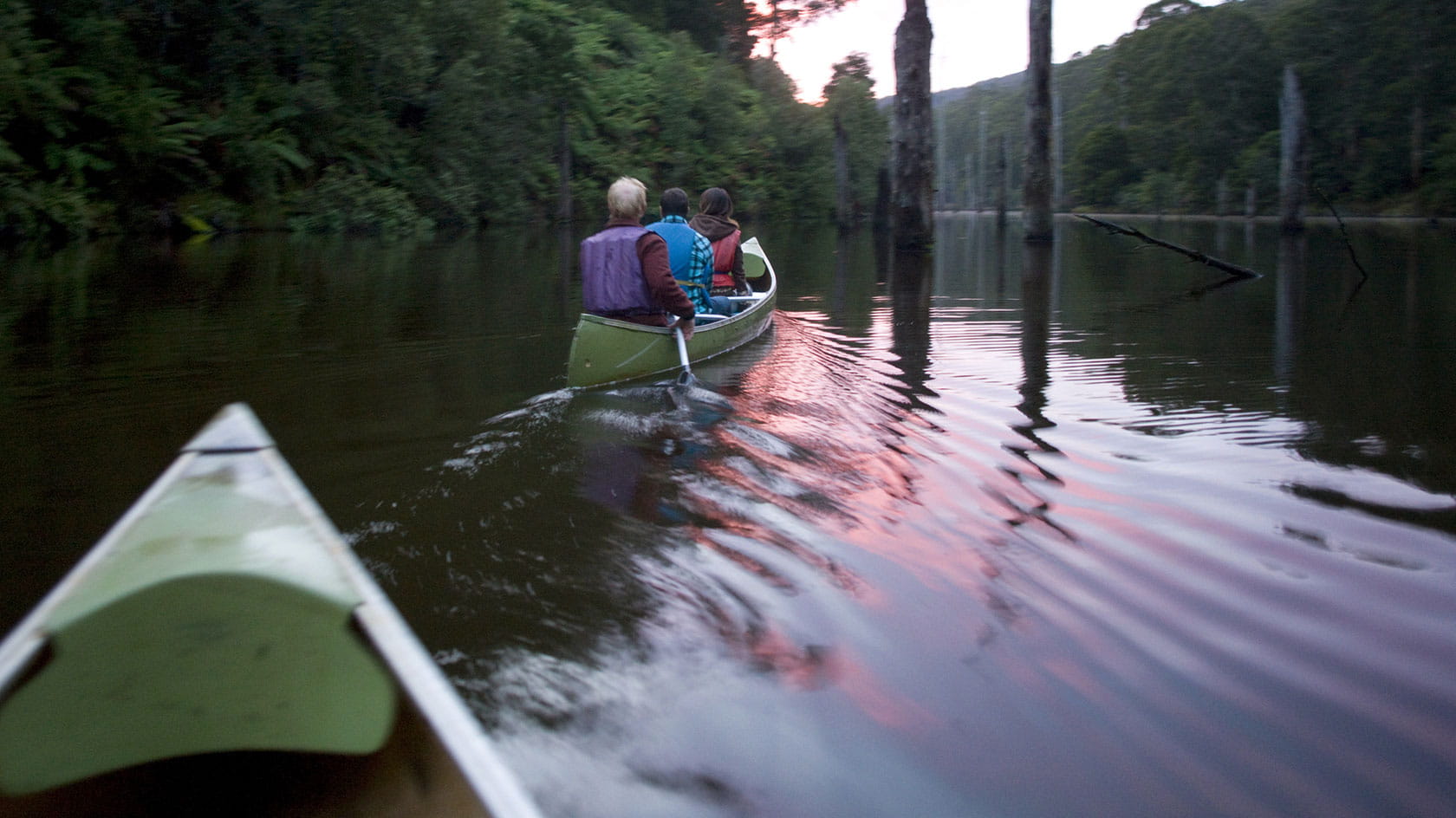 Canoeing and kayaking are great ways to explore beautiful waterways. Enjoy the tranquility and spot wildlife that hikers don't normally see.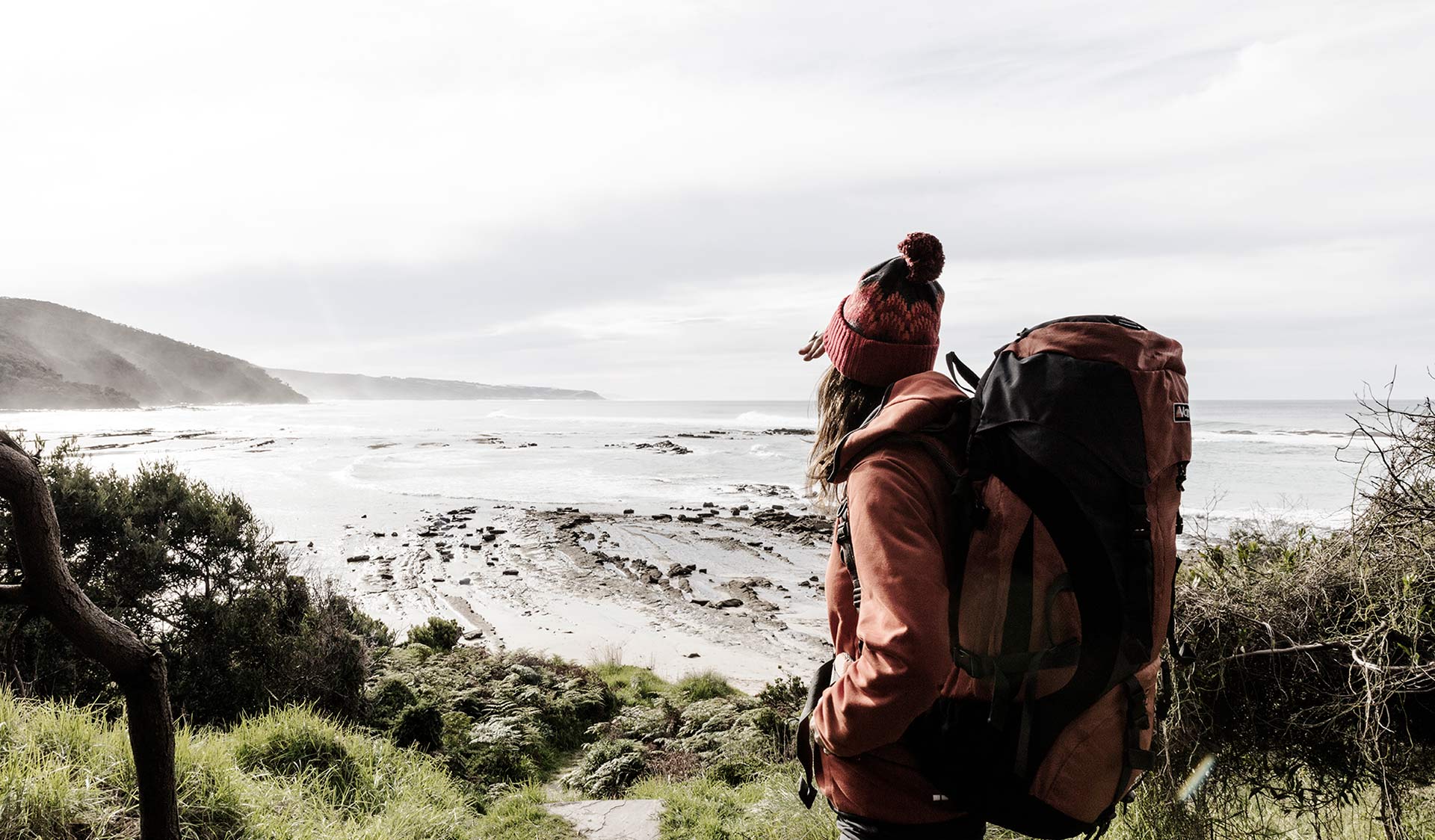 The Great Ocean Walk extends just over 100km between Apollo Bay and the Twelve Apostles near Princetown. The spectacular walk weaves its way through tall forests, coastal heathlands, wild rocky shores, river estuaries and windswept cliff-tops presenting amazing views.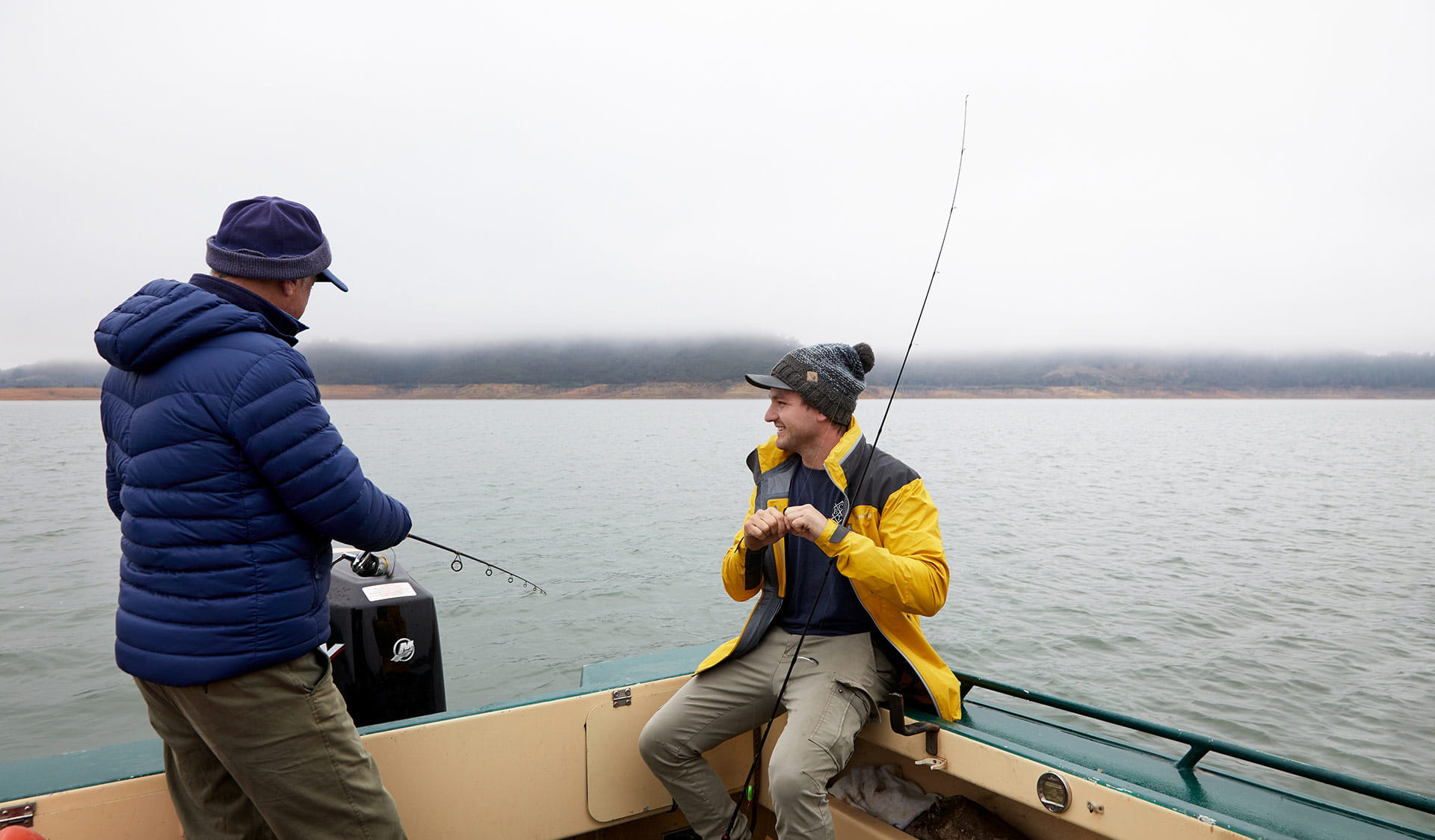 In quiet lakes and gently flowing rivers, in the pounding surf or in the depths beneath your boat – the waters of Victoria's parks and reserves offer some prize catches.
How to get there
Aire River East Campground
Aire River lies approximately three hours' drive west of Melbourne and is positioned on the western edges of Cape Otway. It can be reached via the Great Ocean Road or via Lavers Hill. Head west on the Princes Highway from Melbourne before joining up with Cape Otway Road and following signs to Apollo Bay. Here, join up with the Great Ocean Road and turn off onto Horden Vale Road to reach Aire River East Campground.
When you're there
While the campground caters for self-contained comfort, you should bring your own drinking water and firewood, and take all rubbish home with you.
Camping & accommodation
Aire River East is a small campground located in a shady spot on the Aire River, which is a great place for kayaking.
Check availability
Need to know
Aire River East Campground
Accessibility
Visiting a park can be more of a challenge for people with disabilities, however in Victoria there are a wide range of facilities to help people of all abilities enjoy our wonderful parks around the state.
Change of Conditions
Nature being nature, sometimes conditions can change at short notice. It's a good idea to check this page ahead of your visit for any updates.
Herberts (Wymbooliel) Campground (Great Otway National Park)

Herbert's Campground closed

Herbert's Campground is closed until further notice due to hazardous trees.

Beauchamp Falls Reserve Closure

Beauchamp Falls campground, road and waterfall are closed to visitors until further notice due to upgrade works.

Notices Affecting Multiple Sites

Lorne Area Closures Due to Planned Burning

Due to a planned burn occurring in the Lorne area, a number of Parks Victoria visitor sites and walking tracks will be closed for safety reasons between the 24 February and 14 March 2021 while the burn occurs.

Visitor sites that are closed:

Allenvale Mill Campground

Sheoak Picnic Area

Sheaok Falls

Walking tracks that are closed :

Cora Lynn

Phantom Falls

Canyon

Henderson Falls/Won Wondah Falls

Kalimna Falls

Sheoak Creek

Castle Rock

Cumberland Garvey Link

Triplet Falls and Little Aire Falls Temporary Closure

From the 9th March - 31st March the Phillips Track access to Triplet and Little Aire Falls will be closed for essential road works. Triplet Falls and Little Aire Falls visitor sites will therefore be closed during this period.

The linking Brown Town and Youngs Creek tracks will be also be closed during this period for visitor safety.

Access to the nearby Otway Fly will remain open.

Great Otway National Park

Beach between Red Rocks and Anglesea Family Caravan Park closed until further notice

The beach between Red Rocks, off Hurst Rd, and the Anglesea Family Caravan Park is closed until further notice for public safety. There has been recent landslip activity at the area known as Demon's Bluff and monitoring of the site has identified an increase risk for further landslips.