Explore
Mount Buangor State Park
Mount Buangor State Park is part of an Aboriginal cultural landscape in the traditional Country of the Eastern Maar Peoples. Parks Victoria respects the deep and continuing connection that Eastern Maar Traditional Owners have to these lands and waters, and we recognise their ongoing role in caring for Country.
Explore a variety of landscapes including eucalypt forest, creek flats, waterfalls and steep escarpments. From the peak of Mount Buangor, the highest in the area, you can experience spectacular views of the surrounding countryside.
At Mount Buangor there is a 15km network of walking tracks, many extend into the adjoining Mount Cole State Forest. Middle Creek is a good spot for large groups to camp or for camping in caravans.
The section of the Bukkertillible and Sugarloaf walks between The Cave and 2 Mile Circuit is a semi remote and steep walk suitable for experienced bushwalkers only. Please be aware that in wet conditions this section of track can become quite slippery.
Things to do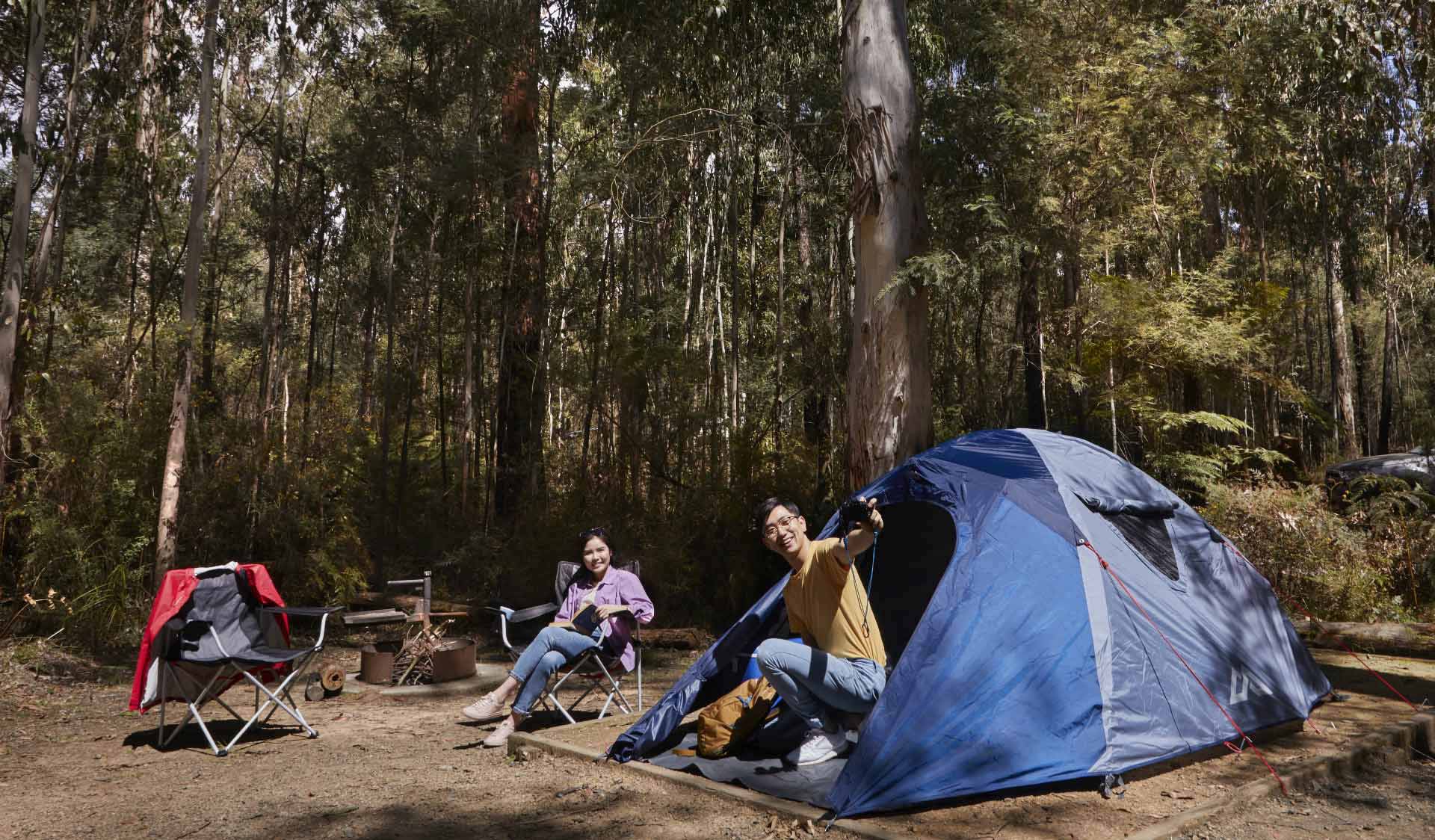 Car-based camping is available at Bailes, Middle Creek and tents only at the smaller Ferntree camping area.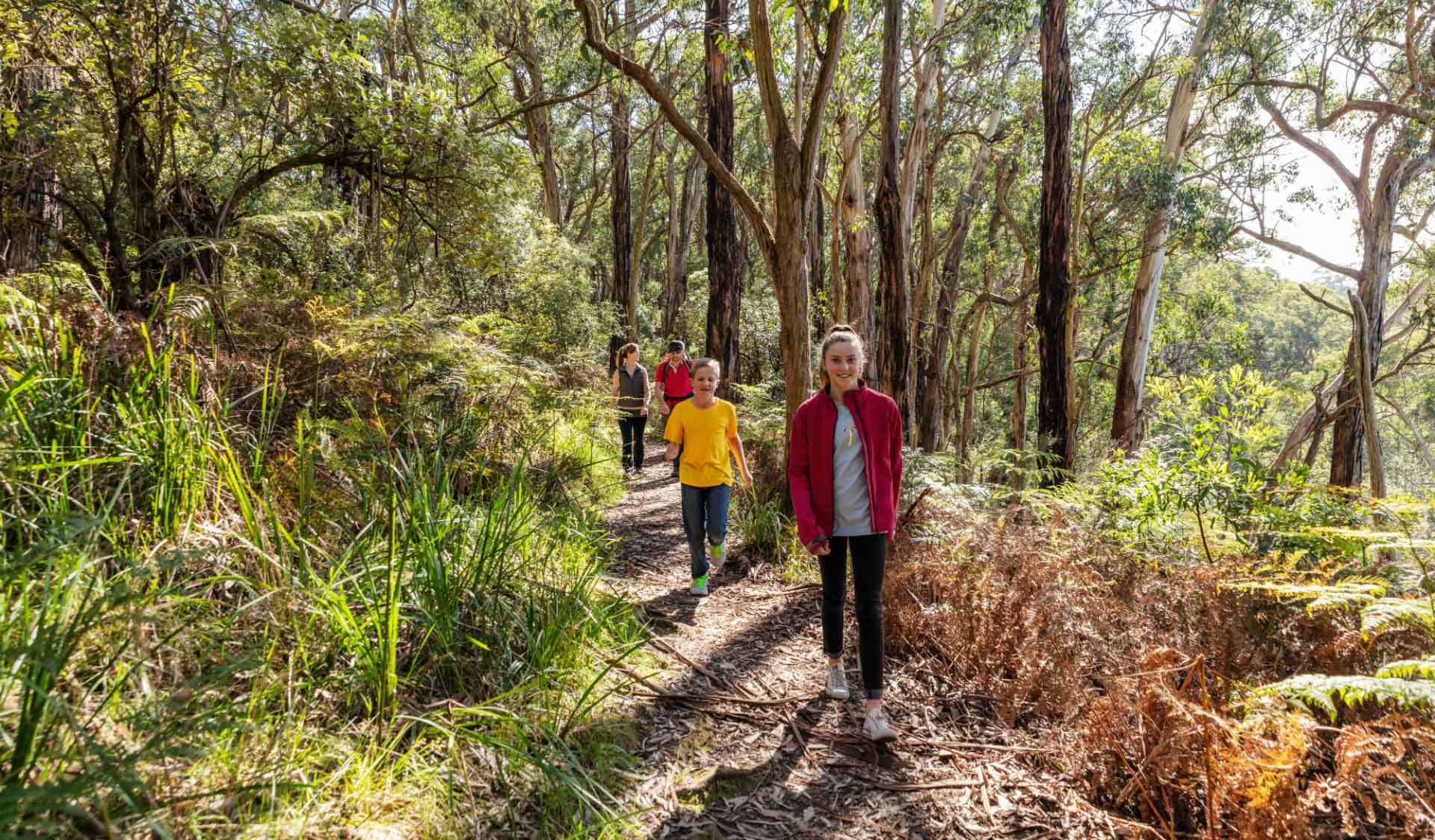 Mount Buangor is the highest peak in the area, offering spectacular views of the surrounding countryside.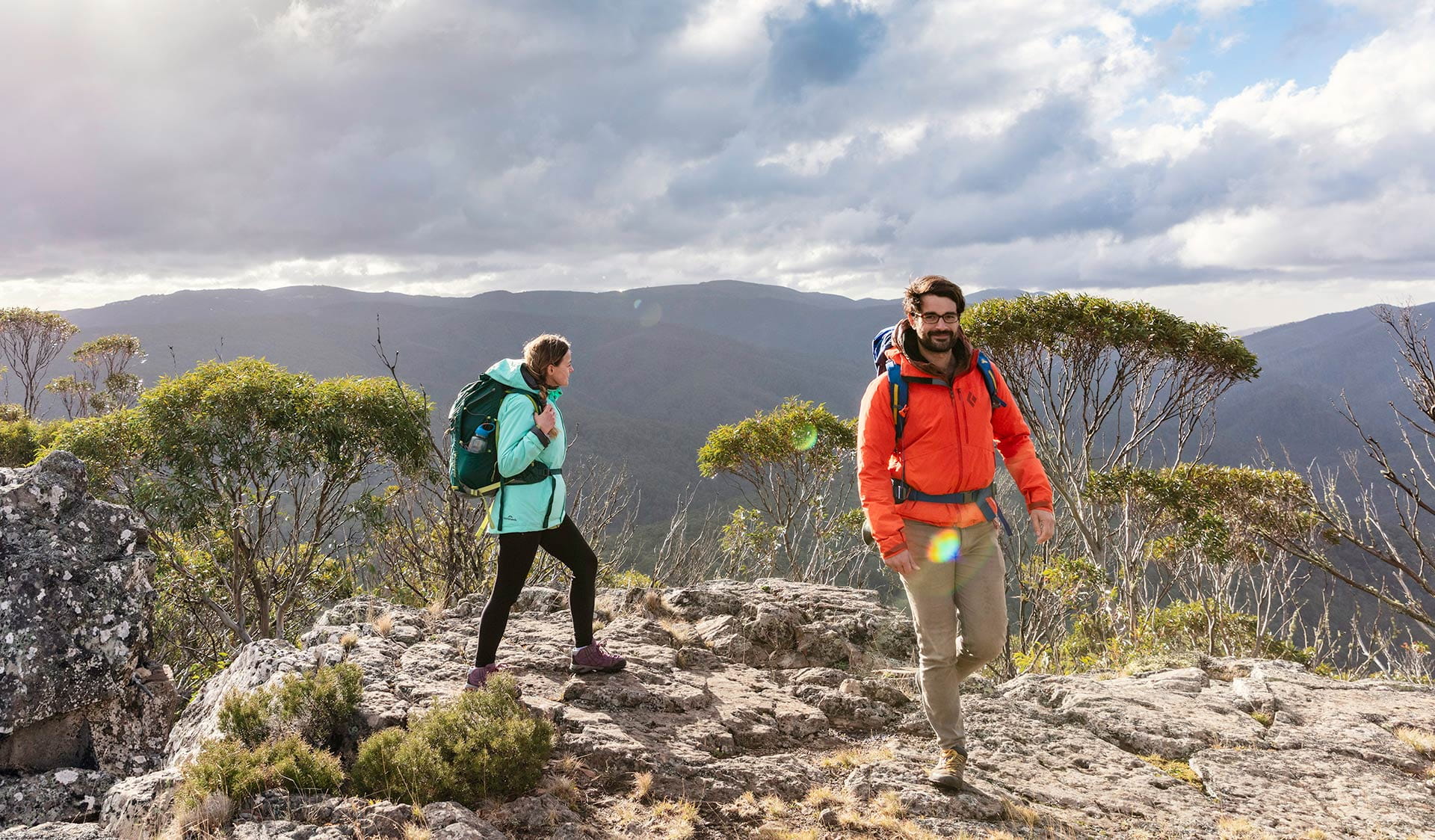 Witness breathtaking natural scenery at some of Victoria's most iconic places when you lace up your boots and take to a hiking trail.
Mount Buangor State Park
This area is well known for its wildlife. Keep an eye out for:
Tours in the area
Bushwalking, four-wheel driving, horse riding, kayaking, rock climbing and mountain biking are just some of the many activities you can experience in Victoria's parks.
If you want to try something new or meet some like-minded people on your next visit to a park, contact a licensed tour operator.
Parks Victoria licenses tour operators who are experts in these activities and more. They will help you get the most out of your visit.
View all local tours
How to get there
Mount Buangor State Park
The park is located between Ararat and Beaufort on the Western Highway, Route A8. Take Ferntree Gully Road off the Western Highway. The camping areas are located just inside the park entrance.
When You're There
Download the Mount Buangor State Park visitor guide and map for more information about the park and the experiences to be had within its borders.
Camping & accommodation
There are three camping areas in a eucalypt forest setting available to book in Mount Buangor State Park. All areas are accessible by car and have non-flush toilets, fireplaces and picnic tables.
Check availability
Need to know
Mount Buangor State Park
Accessibility
Visiting a park can be more of a challenge for people with disabilities, however in Victoria there are a wide range of facilities to help people of all abilities enjoy our wonderful parks around the state.
Assistance dogs are welcome in Parks Victoria parks and reserves. Entry requirements apply for parks and reserves that are usually dog prohibited, such as national parks.
Change of Conditions
Nature being nature, sometimes conditions can change at short notice. It's a good idea to check this page ahead of your visit for any updates.
Notices Affecting Multiple Parks

Seasonal road closures 2021

Some roads in this park are subject to seasonal road closures. Seasonal road closures generally operate after the long weekend in June through to the end of October, but may be extended due to seasonal conditions. Visit the seasonal road closures page for maps and more information.
How we keep it special
The Management Plan for Mount Buangor State Park directs management of the park until the plan is reviewed.