Mt Bishop offers unrivalled panoramic views of the west coast of Wilsons Promontory and its offshore islands. Trek through temperate rainforest and towering stringybark forest as you hike to the rocky summit. Scale the granite peaks and enjoy spectacular views from the lookout.
Weave among a variety of forest types as you hike up the slopes of Mt Bishop on this rewarding walk at Wilsons Prom. The track is easy-going in its early sections, but becomes more narrow and steep as you climb. Sturdy footwear is a must.

The challenging hike leads to the summit of Mt Bishop, where impressive granite boulders surround the peak. Take a break at the scenic lookout and enjoy breathtaking views over Squeaky Beach and Whisky Bay.

At 319m high, Mt Bishop is one of the best vantage points for incredible views of the Prom's coast and chain of islands scattered offshore. For a truly memorable hike, visit later in the day and watch the sunset over the sea and islands.

As you hike back down the mountain, you can follow the same tracks back to the carpark or extend your journey and descend into Lilly Pilly Gully. Enjoy a pleasant walk through the tranquil and southernmost rainforest in mainland Australia before returning via the nature walk.
Things to do
Starting at Stockyard Campsite near the park entrance, follow the signposts to the northern flank of Big Drift, an extensive series of inland sand dunes. It's easy to get lost in Big Drift so be careful to mark your path to find the track out again. There is no beachaccess from Big Drift.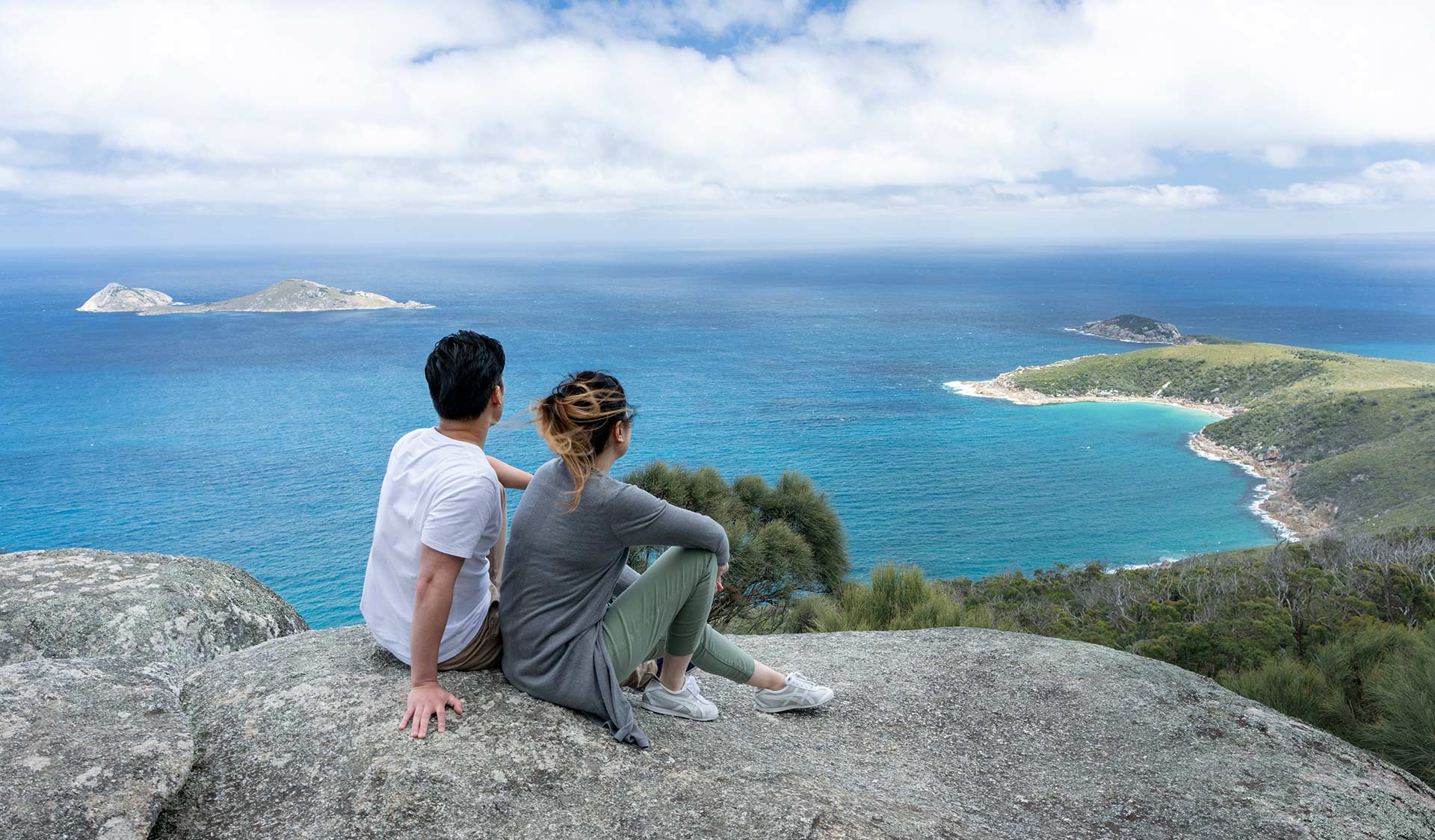 Commencing at the Darby River car park, a sandy track follows Darby River as it winds its way to the coast. The small exposed beach is embraced at each end by rocky headlands. Please stay on the beach and avoid climbing fragile sand dunes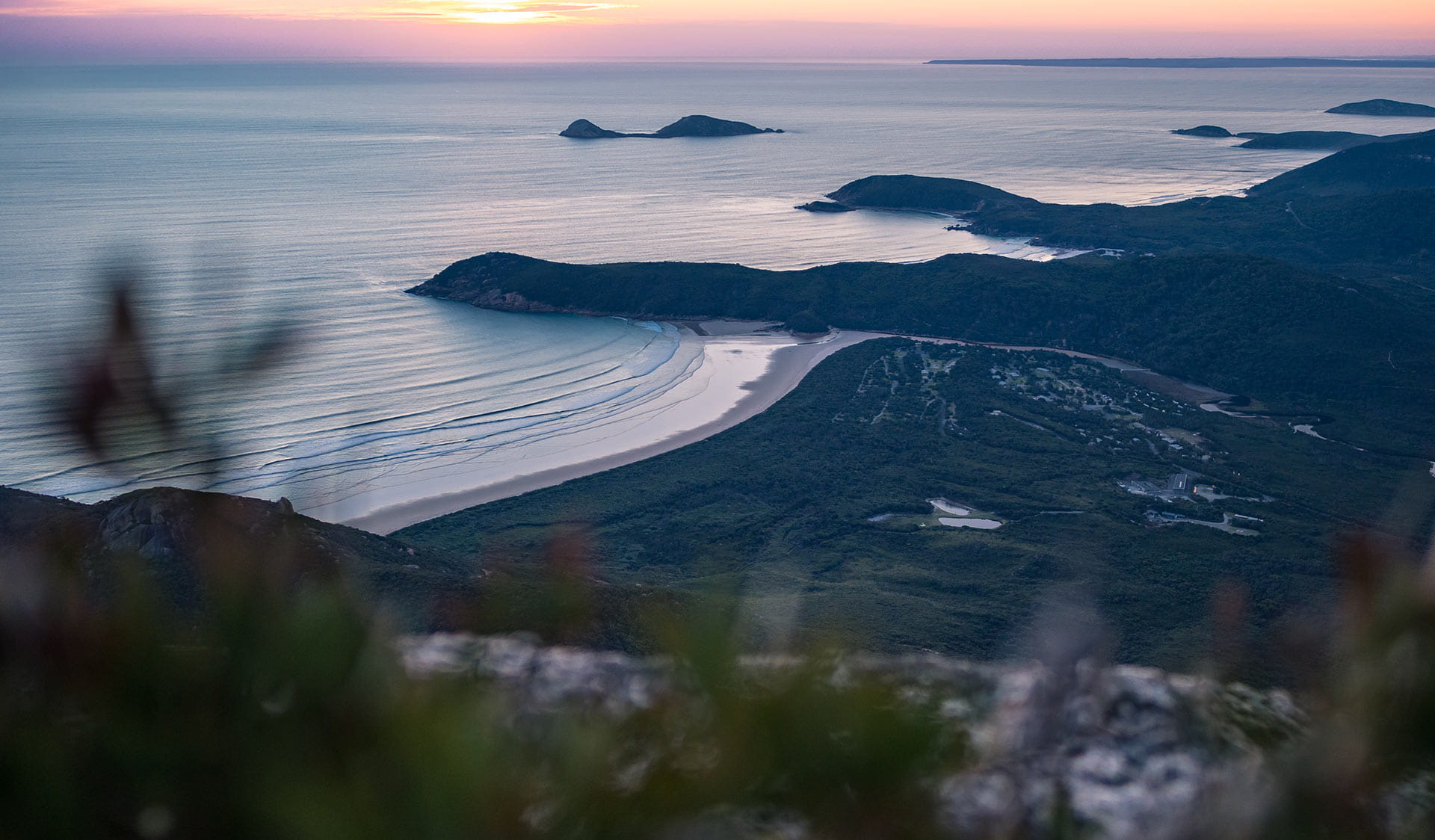 Starting from the Telegraph Saddle car park, this iconic Prom walk follows the management vehicle track to the summit of Mount Oberon.Steps below the rocky summit lead to postcard perfect, panoramic views over Tidal River, the coast and offshore islands.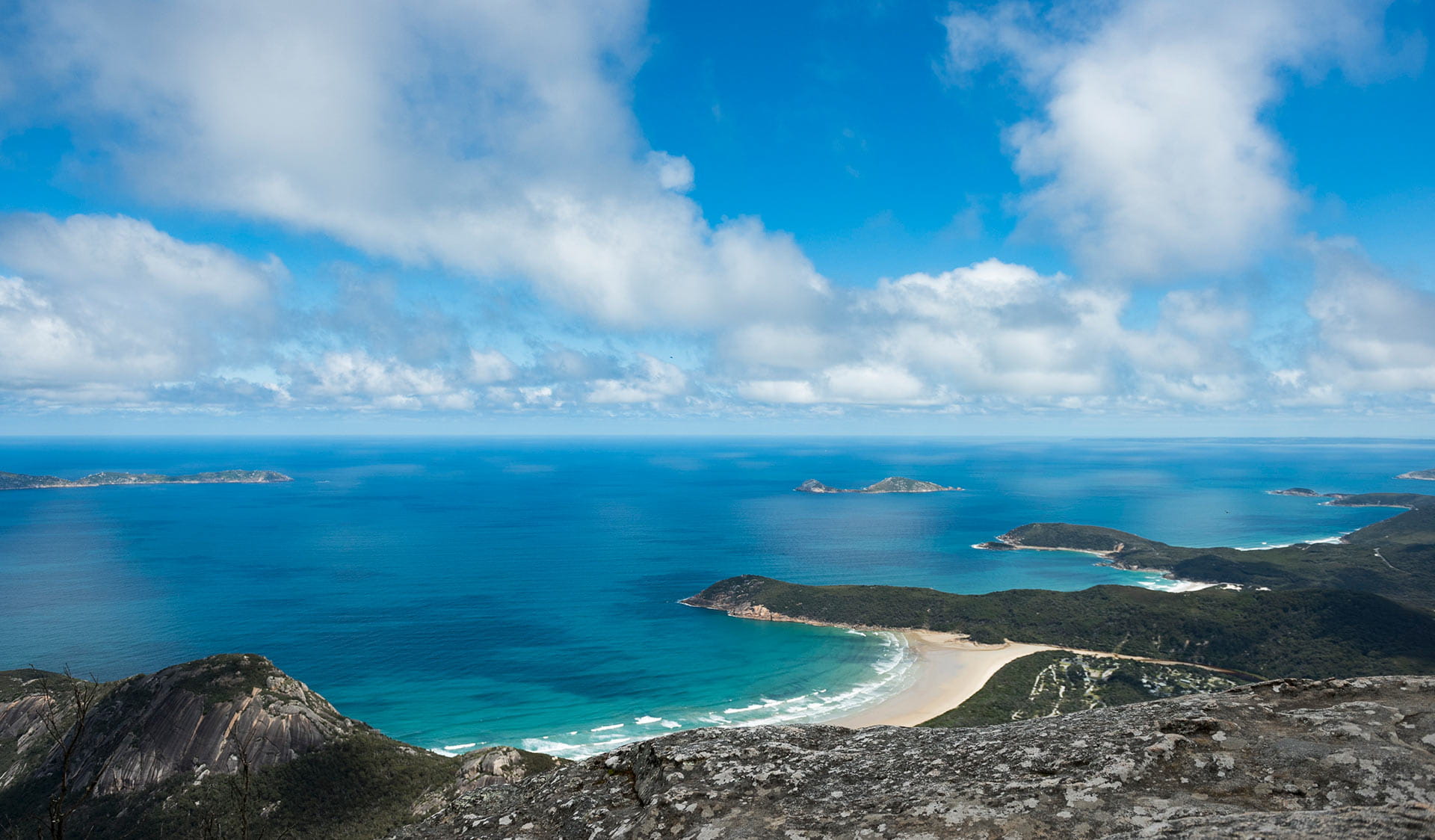 Norman Beach
Close to Tidal River campground, the beautiful Norman Beach is flanked by Pillar Point in the north and Norman Point in the south and offers stunning views of Mount Oberon.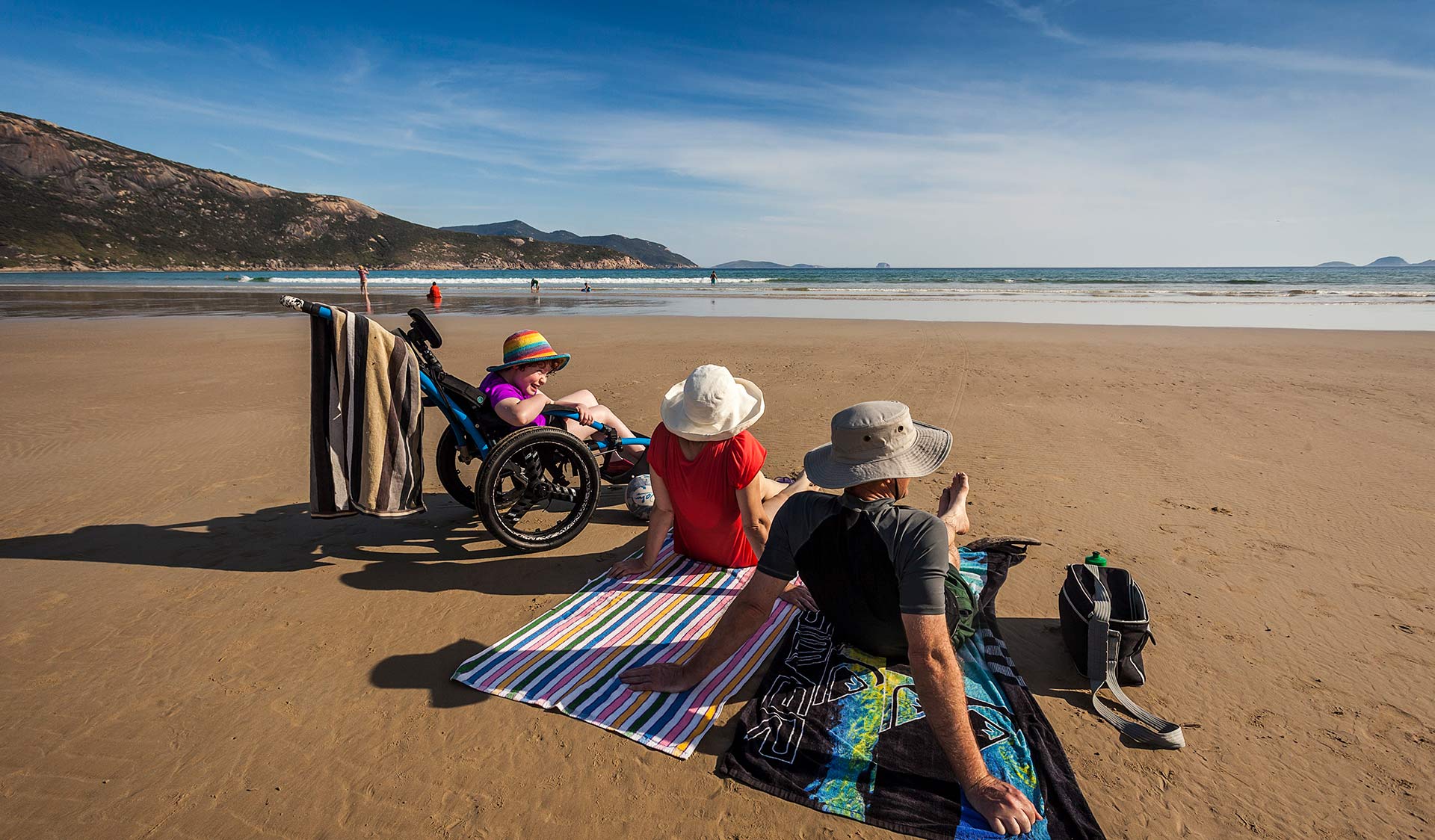 One of the Prom's iconic locations, the rounded grains of quartz sand make a 'squeak' when walked on.
How to get there
Mount Bishop
Park at Lilly Pilly Gully Carpark or take a short walk from Tidal River via Lilly Pilly Link Walk.
When you're there
The Mount Bishop Walk is 7.4km return and takes around two and a half hours.

The walk is accessed via the Lilly Pilly Gully Circuit Walk. Start at the track past the toilet block at Lilly Pilly Gully Carpark, heading toward Mt Bishop.

Toilets are available at Lilly Pilly Gully Carpark.

Download the Wilsons Promontory National Park visitor guide and the park map before you go.
Need to know
Mount Bishop
Change of Conditions
Nature being nature, sometimes conditions can change at short notice. It's a good idea to check this page ahead of your visit for any updates.
Notices Affecting Multiple Sites

Sealers Cove Walking Track Closed

Sealers Cove Walking Track and Boardwalk is closed between Telegraph Saddle and Sealers Cove until further notice.

Sealers Cove Campsite is only accessible via Refuge Cove which is a 25km hike from Telegraph Saddle.

Little Oberon Bay Walking Track (Norman Point to Oberon Bay) Closed

Little Oberon Walking Track is closed between Norman Point and Oberon Bay until further notice due to significant erosion to the track.

Oberon Bay Campsite is only accessible via Telegraph Saddle Walking Track until further notice.

Park Closure - Sunday 14 August 5 pm - Friday 19 August 8 am

Wilsons Promontory National Park will be closed from 5.00 pm Sunday 14 August to 8.00 am Friday 19 August 2022 to undertake park management and conservation programs.