The project
The Grampians Peaks Trail (GPT) project is a 160km, world-class natural and cultural walking experience that was opened in November 2021.

Showcasing the stunning Grampians (Gariwerd) National Park, the trail connects the park's spectacular peaks, from the massive sandstone outcrops around Mount Zero (Mura Mura) in the north to Mount Abrupt (Murdajoog) in the south, near the town of Dunkeld.
The trail provides walkers an experience rich in the Aboriginal culture of the Jadawadjali and Djab Wurrung peoples, who have lived in the ranges they call Gariwerd for thousands of years. Along the trail, hikers pass dramatic rocky peaks and outcrops, ravines, waterfalls, forests and lakes and a landscape home to unique native animals and abundant plant life.

The 11 unique hike-in campgrounds are in remote locations for a wilderness experience. They're well-designed with good level of amenities, sympathetic to the landscape and sustainable. Some have a communal shelter for meals and a place to relax.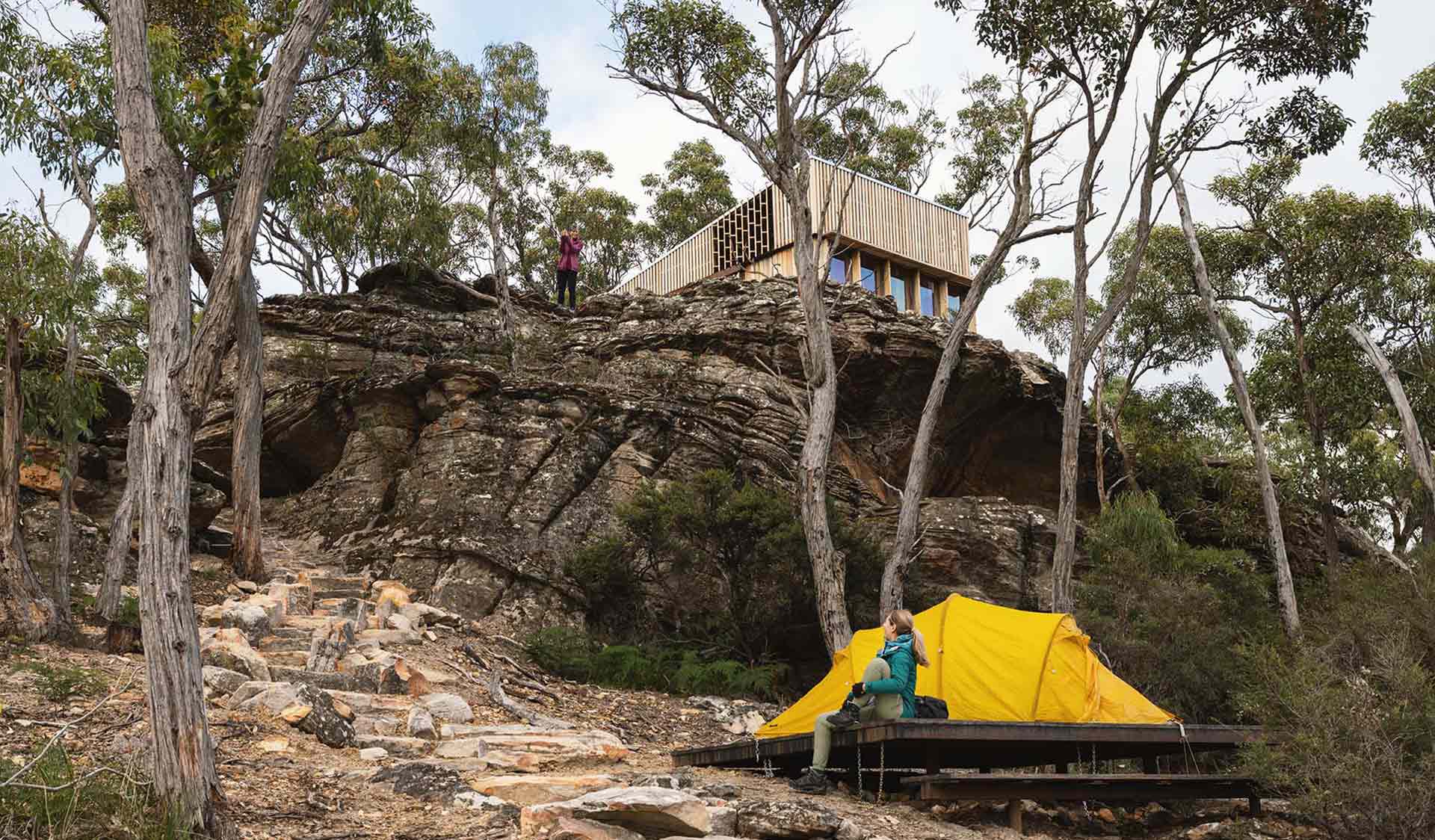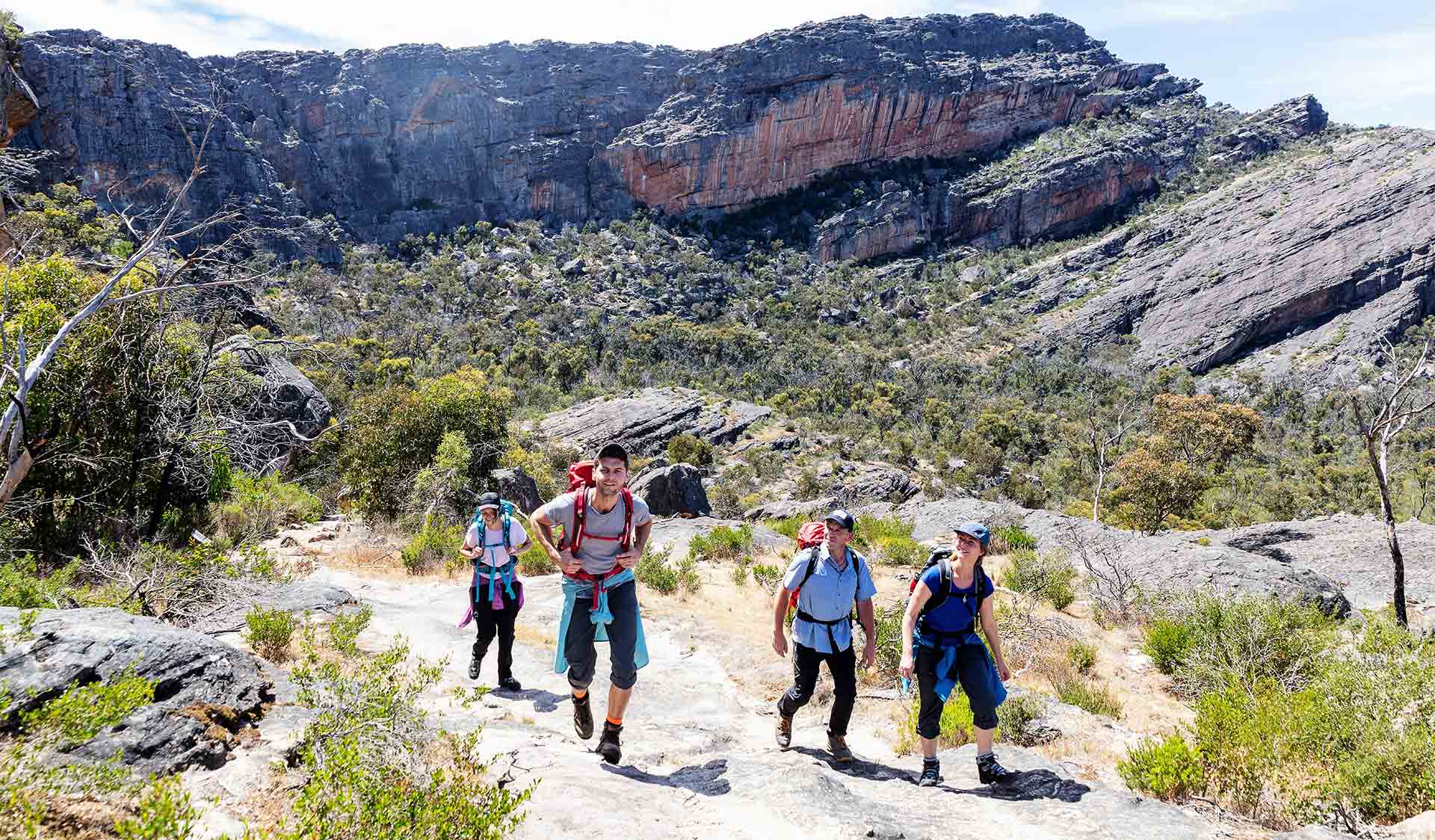 Project funding and partner
Barengi Gadjin Land Council, Gunditj Mirring Traditional Owners Aboriginal Corporation, and Eastern Maar Aboriginal Corporation worked in partnership with Parks Victoria on this major project.
The $33.2 million project was delivered through a $23.2 million investment from the Victorian Government and $10 million from the Commonwealth Government through Horsham Rural City Council.
Community collaboration
Throughout the many years of this project there was significant collaborating and engagement with a whole of local and broader stakeholder groups, individuals, community organisations, State, local and Commonwealth Governments.
Timeline
This project was completed in stages over many years. The entire trail was fully completed and officially opened in November 2021.
Related items
Find out more about experiencing the Grampians Peaks Trail.