Urban parks experience brand territory
Our Urban Parks provide an antidote to the fast pace of the city.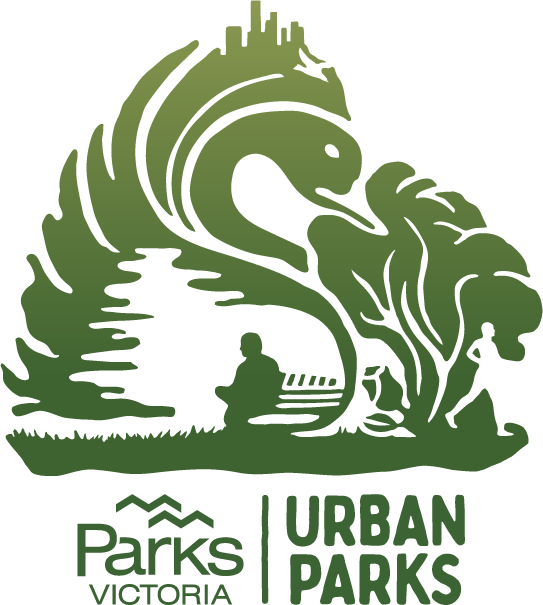 Whether it's simply a place to sit and relax by a lake or the backdrop to stay fit by walking or running, urban parks are an easy first step into nature.
The light green colour references the rich green grass at many of our urban parks. The main feature, a black swan, is home to some of Melbourne's iconic urban parks including Albert Park and Yarra Bend Park.
Drifting out from the swan we see the city skyline, a reminder of how close nature can be, no matter where we are. The outline of the swan's body is also a series of bike paths that branch out heading towards the city. In the foreground of the tree, a small rose represents the gardens managed by Parks Victoria.
The illustration of the park bench uses a criss-cross pattern that is referenced from the Parks Victoria Managing Country Together artwork 'Meereeng' designed by Gary Walker. In the original artwork, it symbolises the waterways that flow from the mountains and provide life to much of Victoria.
Sample list of parks that belong to the Urban parks territory
Brimbank Park