Spring brings new life and with it, an incredible variety of flowers blooming across our many parks. As the weather warms up, escape your winter hibernation and enjoy the vibrant colours that come with the season.
When you're out enjoying the flowers in our parks, take as many photos as you like but please don't pick the flowers as, let's be fair, they're for everyone to enjoy.
Golden Wattle
You may know that Golden Wattle (Acacia pycnantha) is Australia's national floral emblem, but did you know that there are more than 160 species of wattle found in Victoria? Fourteen of those are found nowhere else in the world! Spring is the perfect time to get outdoors and spot the bright yellow blossoms.
Pay a visit to the aptly named Wattle Park. Here you can take a gentle stroll along the various walking paths and enjoy a picnic among the blooming wattle. Native orchids, lilies and grasses are also common in the area.
More places to see wattle include Warrandyte State Park, Cape Conran Coastal Park, Greater Bendigo National Park and Lerderderg State Park.
Best time for Golden Wattle: late August to early September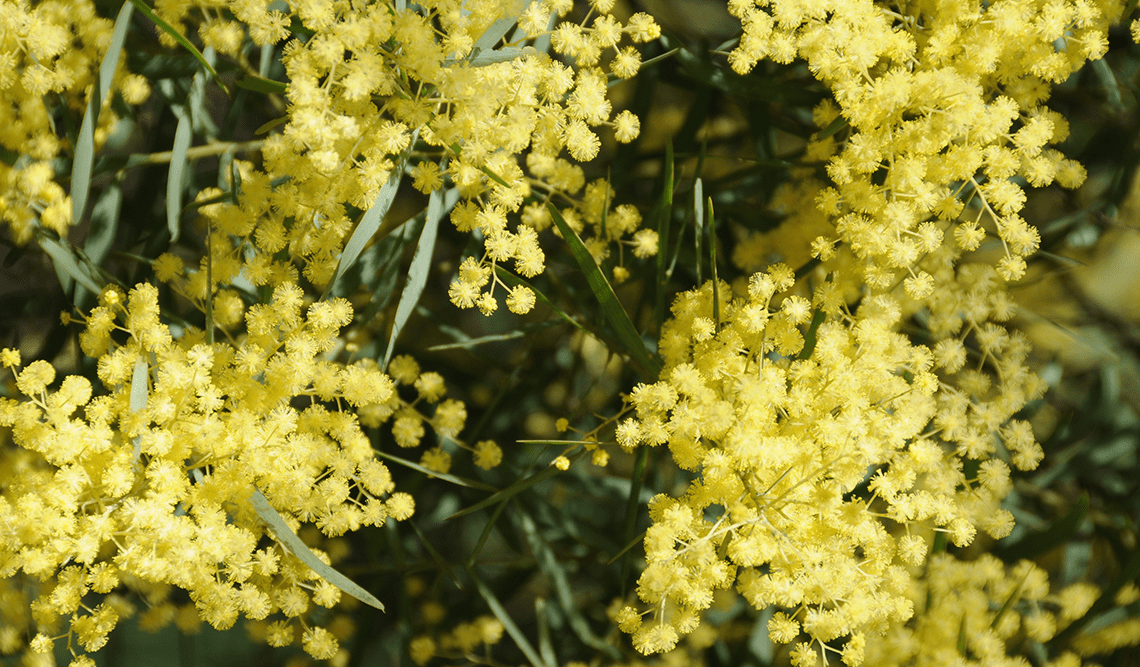 Rhododendrons
With their trusses of brightly coloured flowers and leathery leaves, rhododendrons are the springtime stars of cool-climate gardens. Each spring, rhododendrons bring bursts of stunning colour to the Dandenongs.
Dandenong Ranges Botanic Garden is home to a staggering 15,000 rhododendrons. The garden houses Australia's largest collection of Australian and overseas raised rhododendron hybrids that cannot be replaced, re-bred or re-imported. Pay a visit in spring and wander through the displays of extravagant colour or enjoy a picnic on the lawn.
You can also see rhododendrons in other parks and gardens in the Dandenongs including George Tindale Memorial Gardens, Alfred Nicholas Memorial Gardens, Pirianda Garden and Maroondah Reservoir Park.
Best time for rhododendrons: Mid-September to mid-November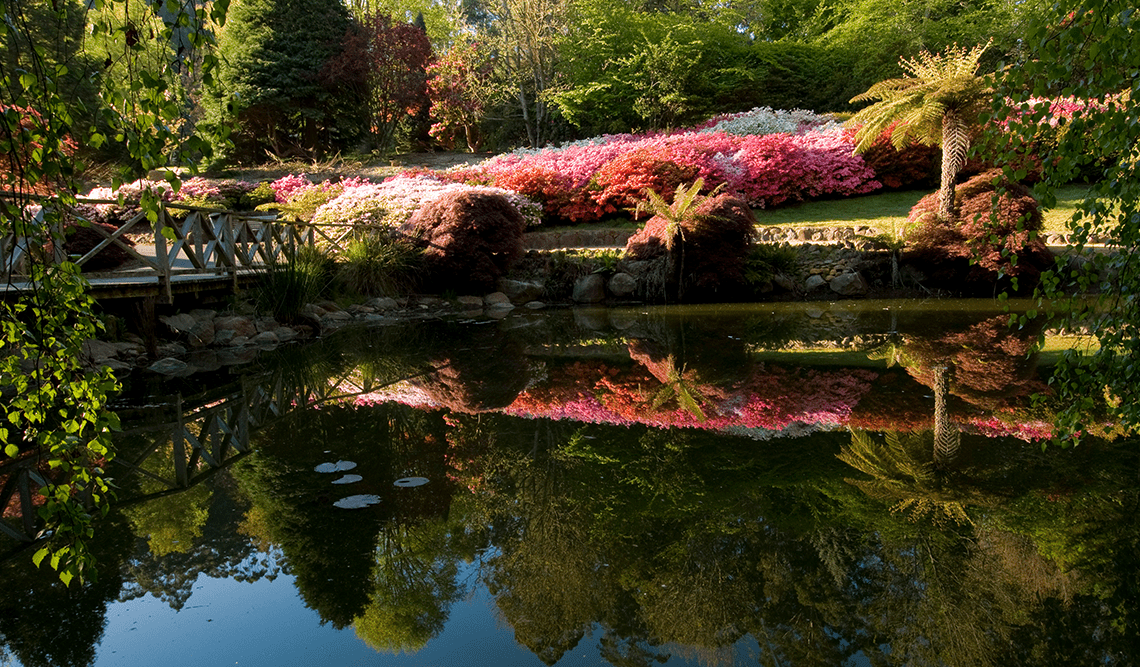 Roses
Perhaps one of the most popular flowers in both private and public gardens, roses have long been adored for their large flowers that come in a stunning range of colours and fragrances.
You may have a rose or two in your backyard, but in the Victoria State Rose Garden you'll find more than 5,000 roses in bloom from October to May. Styled in the shape of a rose, the internationally acclaimed garden contains a range of unusual and historic roses from around the world. You'll be greeted by a kaleidoscope of colour.
While you're there, soak in all that Werribee Park has to offer. Pay a visit to the historic mansion, enjoy a picnic on the lawn and explore the formal gardens. You can also grab a coffee and something to eat at the Mansion Café.
Best time for roses: November to April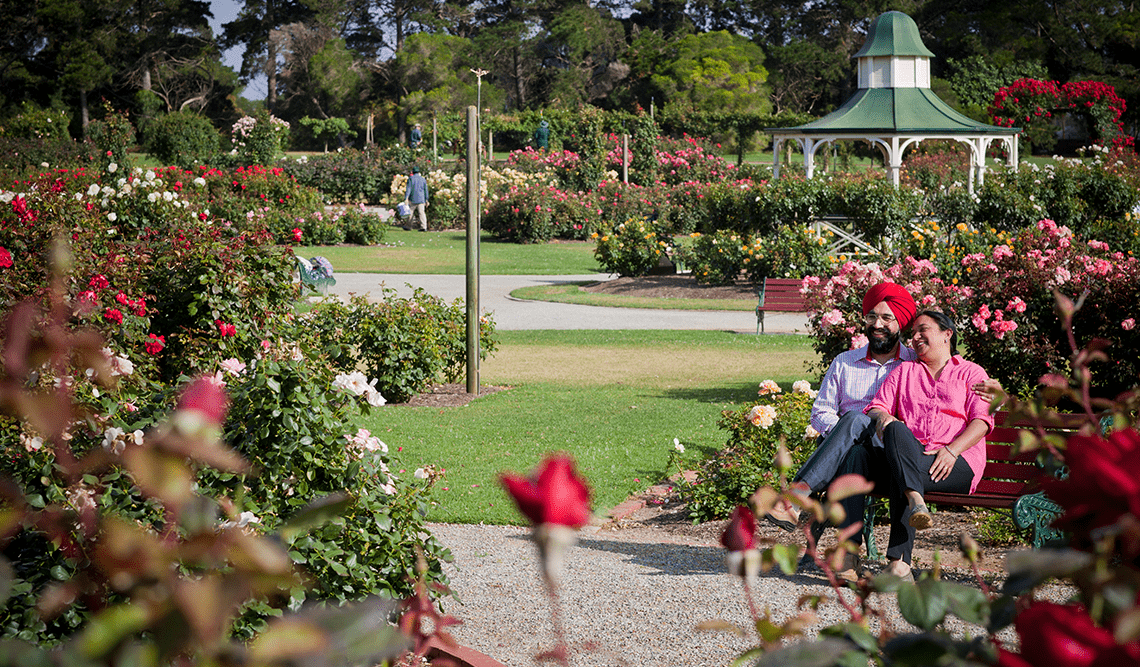 Orchids
One of the largest groups of flowering plants, there are more than 1,000 species of orchid in Australia. Spring is the perfect time to grab your camera and capture this beautiful flower in its natural environment.
Raymond Island in East Gippsland is also a fantastic place to go orchid spotting. The island is home to over 50 different species of orchids, including the very rare and isolated Raymond Island Spider Orchid.
You can spot a diverse range of native orchids right across Victoria. Other places where you can see orchids include Frankston Nature Conservation Reserve, Braeside Park, Wonthaggi Heathlands, Cathedral Range State Park, Woowookarung Regional Park and Warby-Ovens National Park.
Best time for orchids: throughout Spring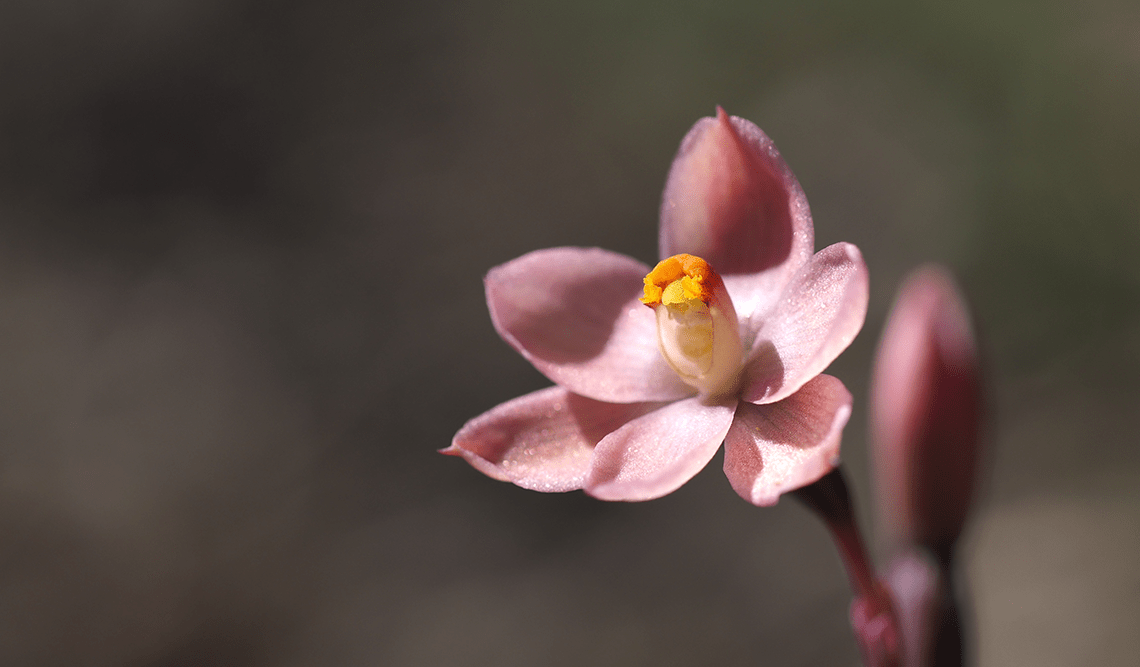 With spring comes a range of wildflowers blooming across our landscape. Find some of the best places to spot them on our wildflowers page.