Winter ideas to get kids outdoors
Friday 21 July, 2023
Winter can be a hard time to keep kids occupied but Parks Victoria has a range of fantastic opportunities for families to get into nature over the colder months. Here are ten of the best winter family experiences across the state.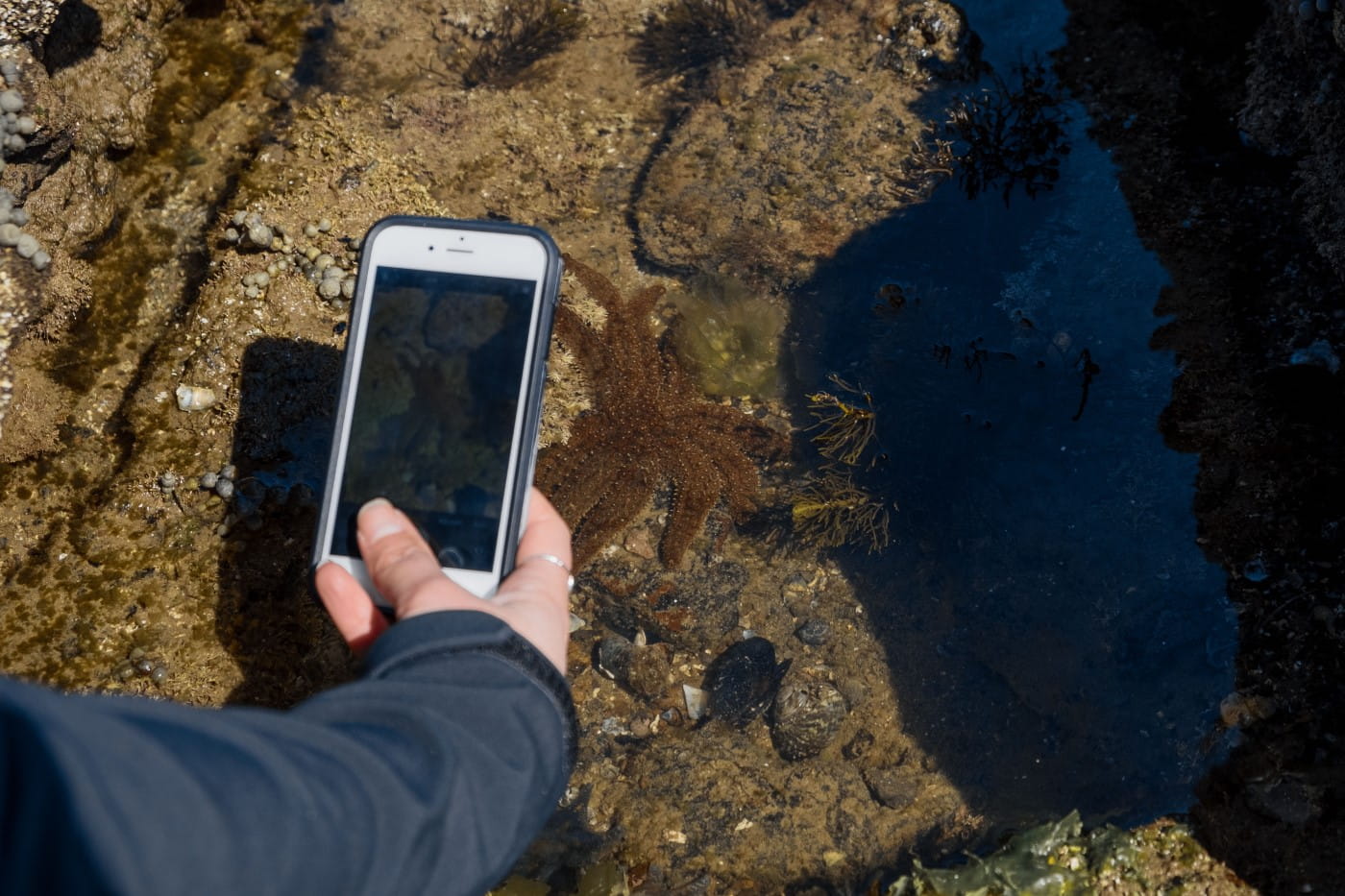 Discovering the marine life of rockpools is fun for kids and adults alike. Credit: Parks Victoria
Rockpooling and beachcombing
Victoria's Marine Sanctuaries offer a great insight into life beneath the waves for kids and adults. You can spend hours beach combing and exploring the underwater world without even getting wet.
The Parks Victoria Junior Rangers program has a great guide to help you discover and appreciate the plants and animals that call Victoria's rocky shores their home.
Beachcombing also offers an insight into the marine environment, with tides, currents and winter storms pushing seaweed and other organisms onto the sand. Many different types of marine life can be found, including sharks egg cases, sponges, corals and more.
Using an app like iNaturalist can help identify species and be a fun record of your visit.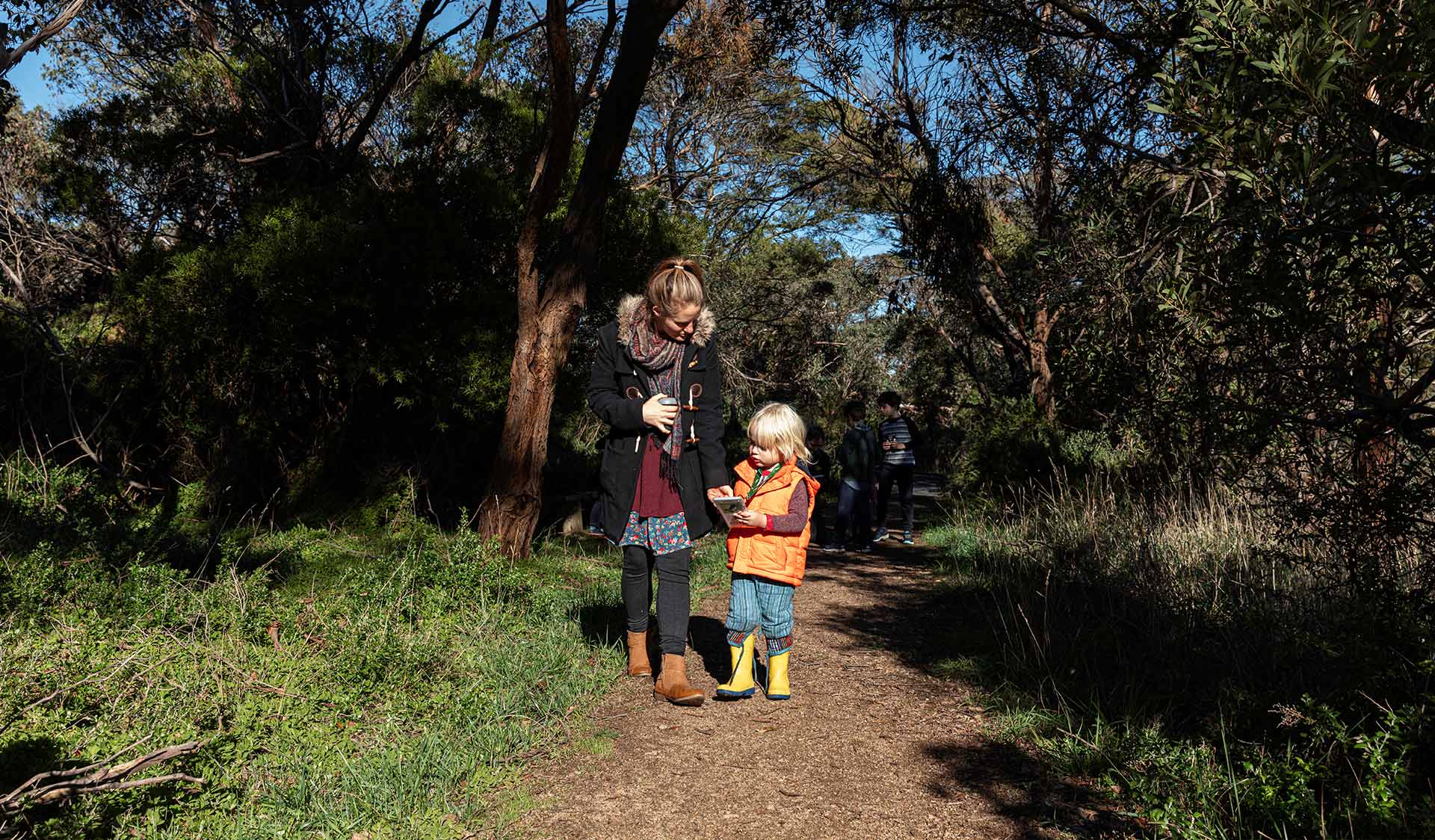 The Coolart Homestead is a great place for a winter stroll. Credit: Parks Victoria
Explore the Coolart Wetlands and homestead
On the shores of Westernport, south of Hastings, the historic house and gardens at Coolart Wetlands and Homestead are an easy day trip from Melbourne.
Explore the surroundings of the impressive 1895 homestead and learn about the past, take a walk on the pathways and birdwatch from the many hides which overlook the wetlands.
The wetlands themselves were created in 1939 as a special habitat for birds and they're home to Yellow Robins, Superb Fairy-wrens and Honeyeaters. You may even spot a koala, Swamp rat, echidna or Swamp wallaby.
It's also just a short stroll from the Coolart homestead to Balnarring Beach, where you might be lucky enough to see dolphins in the bay.
All ages can enjoy a tour of the Werribee Mansion. Credit: Parks Victoria
Take a trip back in time at the Werribee Mansion
One of Victoria's grandest houses has plenty for kids to do. The mansion and its gardens are full of interesting insights into life in the 19th century. You can explore the vast, 60-room interior of the mansion, a glimpse of a vanished age, with an audio tour available for older kids and an interactive kids room.
Over the winter, the mansion's parterre garden is planted with silverbeet and other vegetables as part of a community food project: you may meet volunteers and Parks rangers hard at work tending to the crops.
You can take a stroll through the Heritage Orchard and along the Werribee River. When spring is in the air you may see the first buds blooming in the State Rose Garden nearby.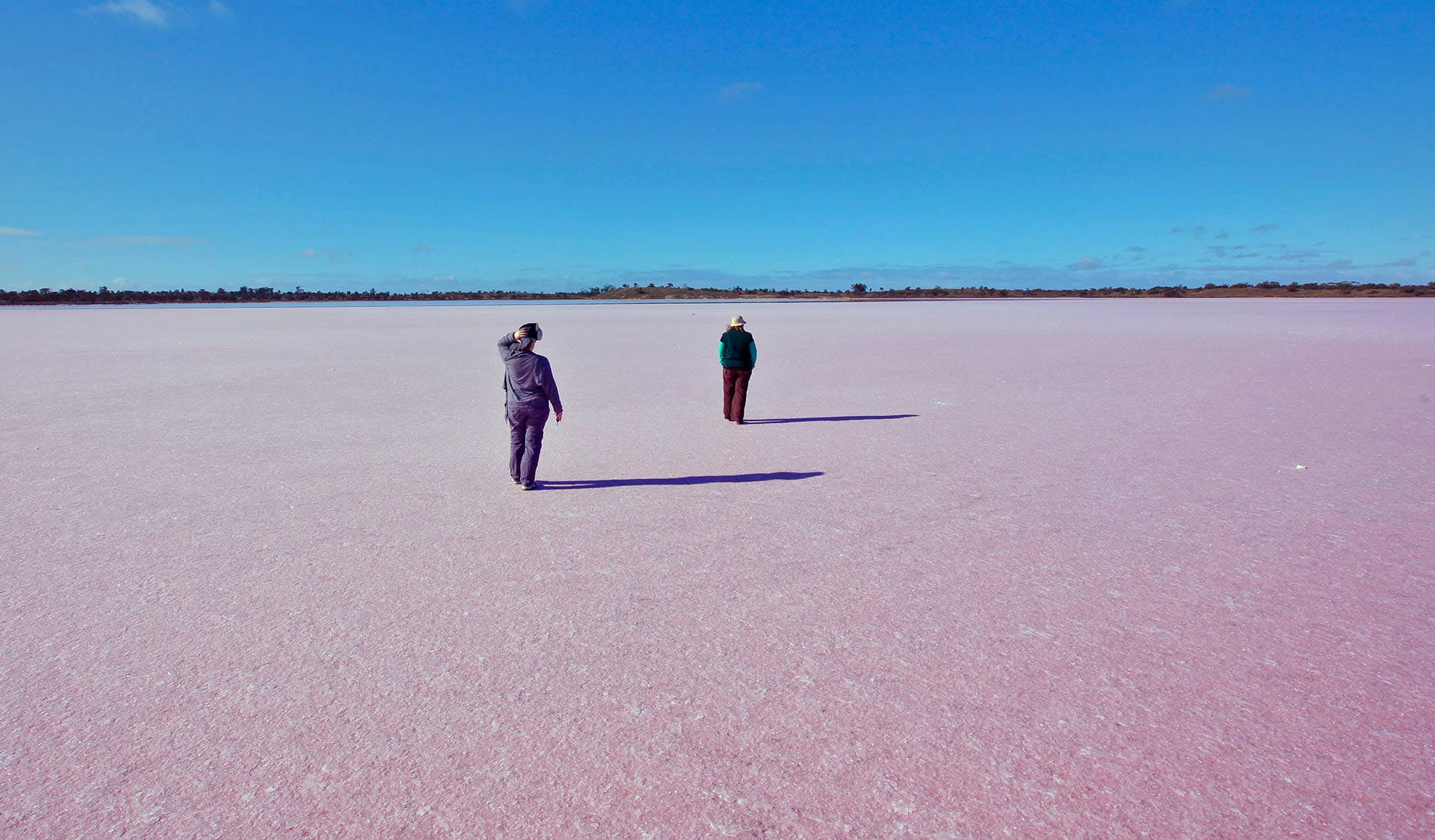 The Pink Lakes of Murray-Sunset National Park are spectacular. Credit: Parks Victoria
Camp beside a Pink Lake
In the northwest of Victoria you can find one of the state's most unusual landscapes, the famous Pink Lakes of Murray-Sunset National Park, as spectacular on a cold winter's day as they are at the height of summer.
The lakes are pink thanks to algae that have adapted to the high salt content of the water – the intensity of colour varies throughout the year, and is strongest after rains wash in fresh nutrients, triggering increased growth of the algae.
Parks Victoria's Chief Conservation Scientist Dr Mark Norman has said the algae is the kind of 'alien life' that researchers hope to find on an asteroid or the moon.
There are several short walking tracks in the Pink Lakes area suitable for kids, and if you are adventurous and well-prepared, winter camping in Murray-Sunset will reward you with a spectacular night under the stars.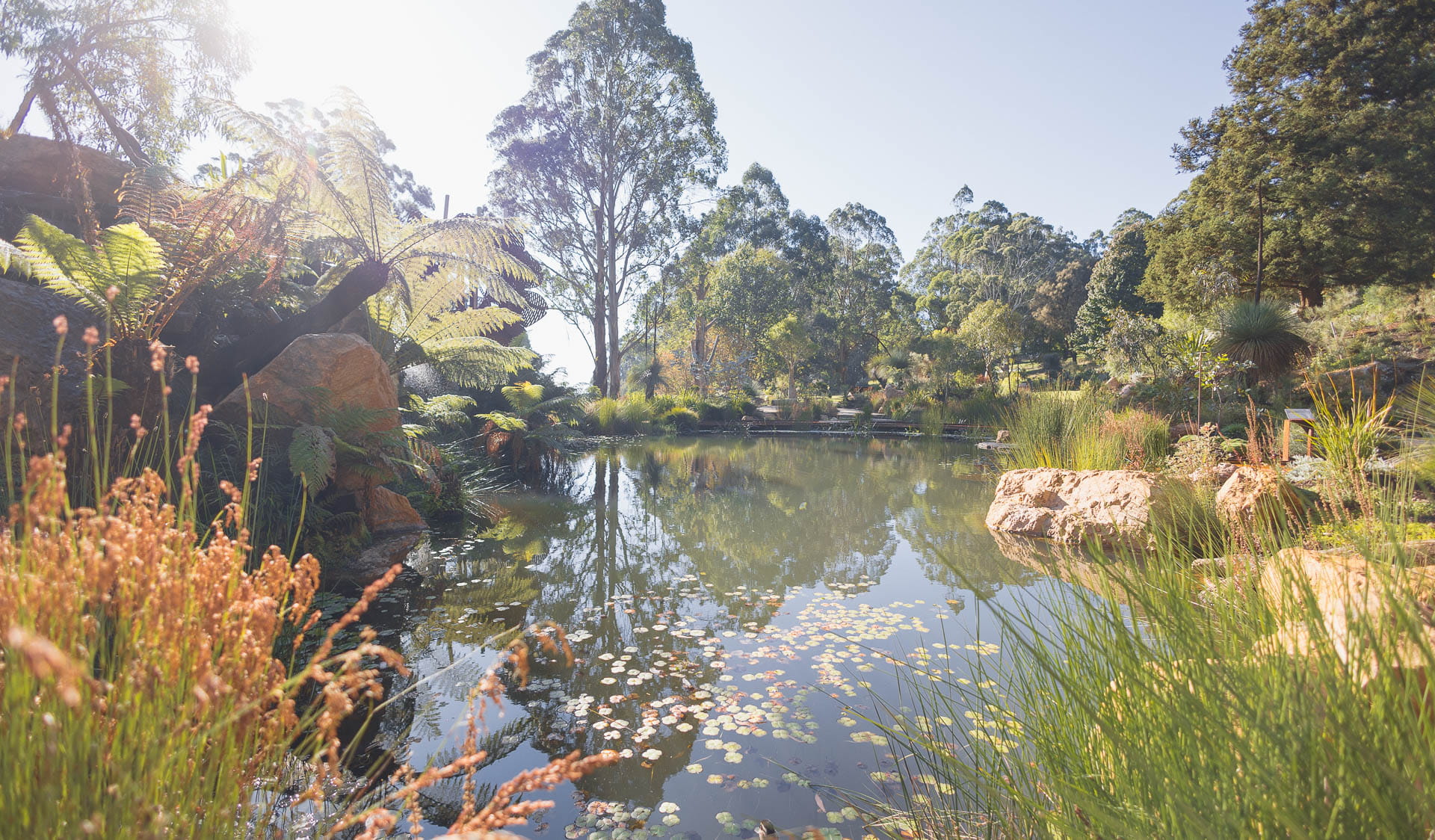 The Chelsea Australian Garden at Olinda is newly opened and just as wonderful in winter as the warmer months. Credit: Parks Victoria
Visit the new Chelsea Australian Garden
Parks Victoria's newest addition is the stunning Chelsea Australian Garden at Olinda in the Dandenong Ranges. Nestled among the towering gums of the much-loved Dandenong Ranges Botanic Garden on Wurundjeri Country, visitors can wander the winding paths, listen to the frogs in the billabong, and explore over 400 different species of native Australian plants.
You can make a day trip out of the visit with stops at some of the other parks and attractions in the area.
Catch a fish at Lake Eildon
Winter brings spectacular misty mornings to the forests and waters of Lake Eildon in Central Victoria. Just two hours away from Melbourne, the lake is a great place for a day out with the family at any time of year.
In winter, the popular campsites and boat ramps are quieter and it's also the best time to catch trout and Murray cod out on the water – a great first experience fishing for kids.
Enjoy a picnic or barbecue at Herb Fitzroy or Forsyth Flat Day Visitor Areas. These picnic spots are right at the centre of things, next to the main boat ramp and on the main cycle and walking trail that links the campgrounds and attractions of Coller Bay.
Fishing requires a Victorian fishing licence, which can be purchased from many local outlets and from service.vic.gov.au.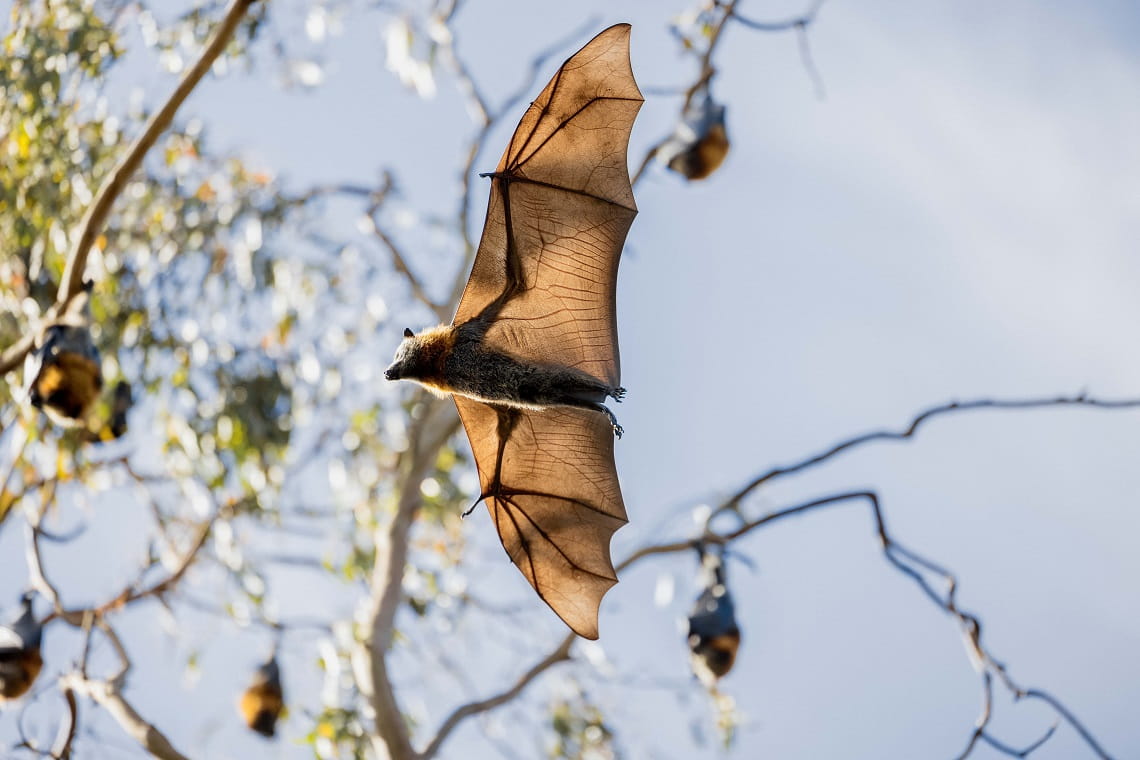 Winter is "low season" for the bats at Yarra Bend but hundreds of them are still in residence. Credit: Parks Victoria
Walk among the bats at Yarra Bend Park
Winter is "low season" for the bat colony in Yarra Bend Park, but there are still hundreds of grey headed flying foxes hanging around. You can walk through the trees with dozens of bats hanging like fruits from the branches, listen to their chitter and chatter and watch them swoop.
While in Yarra Bend you can also visit the Studley Park boathouse, hire a canoe and paddle upstream, or just have a drink and snack.
Set out on the Dights Falls Walk and discover the site of a former asylum, the river red gum dominated landscape of Galatea Point, Deep Rock which was home to the Deep Rock Swimming Club and of course, the iconic Dights Falls.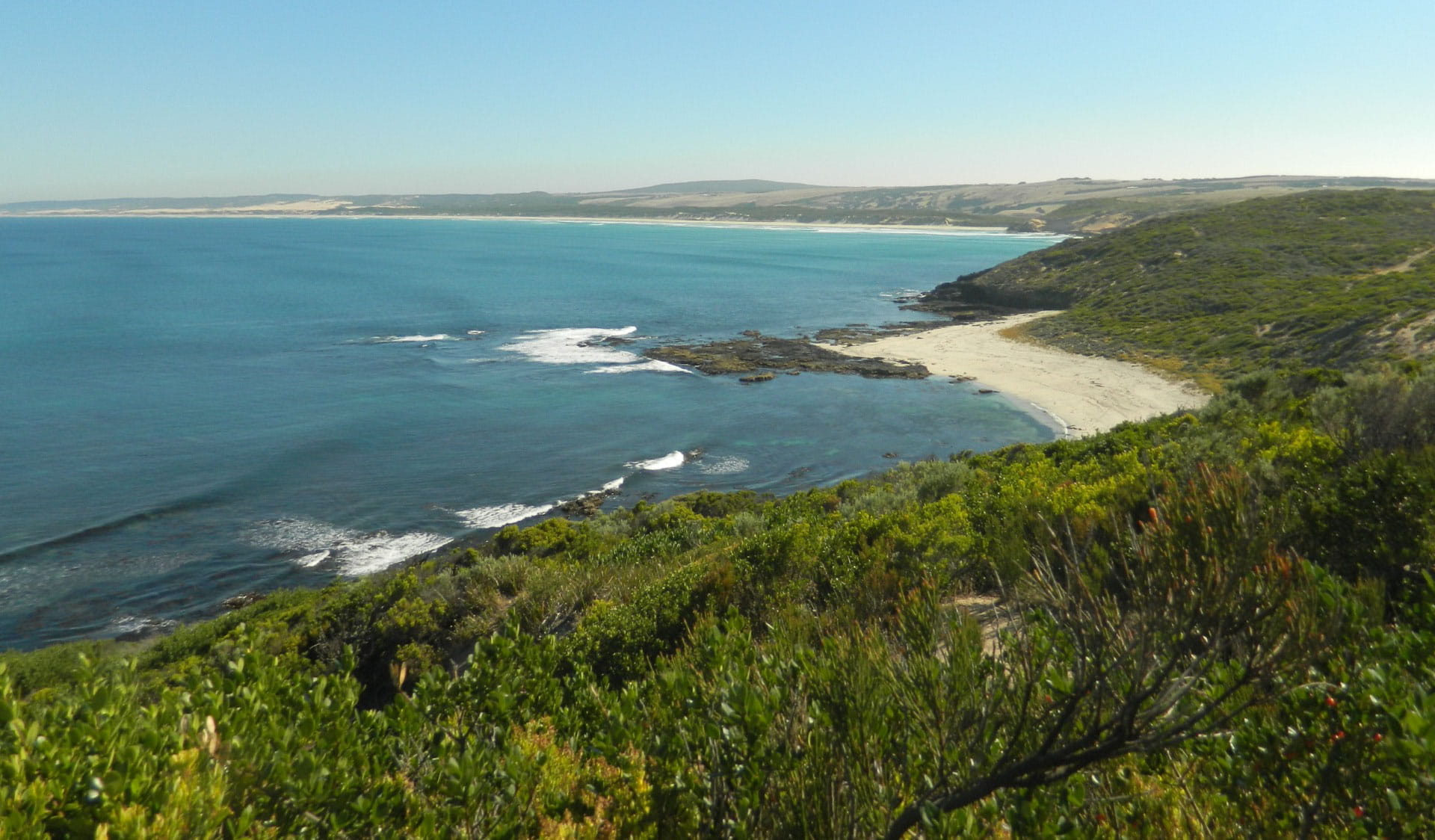 Seal colonies and tall sea cliffs make Discovery Bay a great visit in any season. Credit: Parks Victoria
Discover Discovery Bay
In the south west of Victoria, Discovery Bay is a spectacular coastline with rugged cliffs, sweeping beaches and dune fields, wetlands and woodlands.
You can experience Victoria's highest coastal cliffs at Cape Bridgewater and visit the nearby fur seal colony.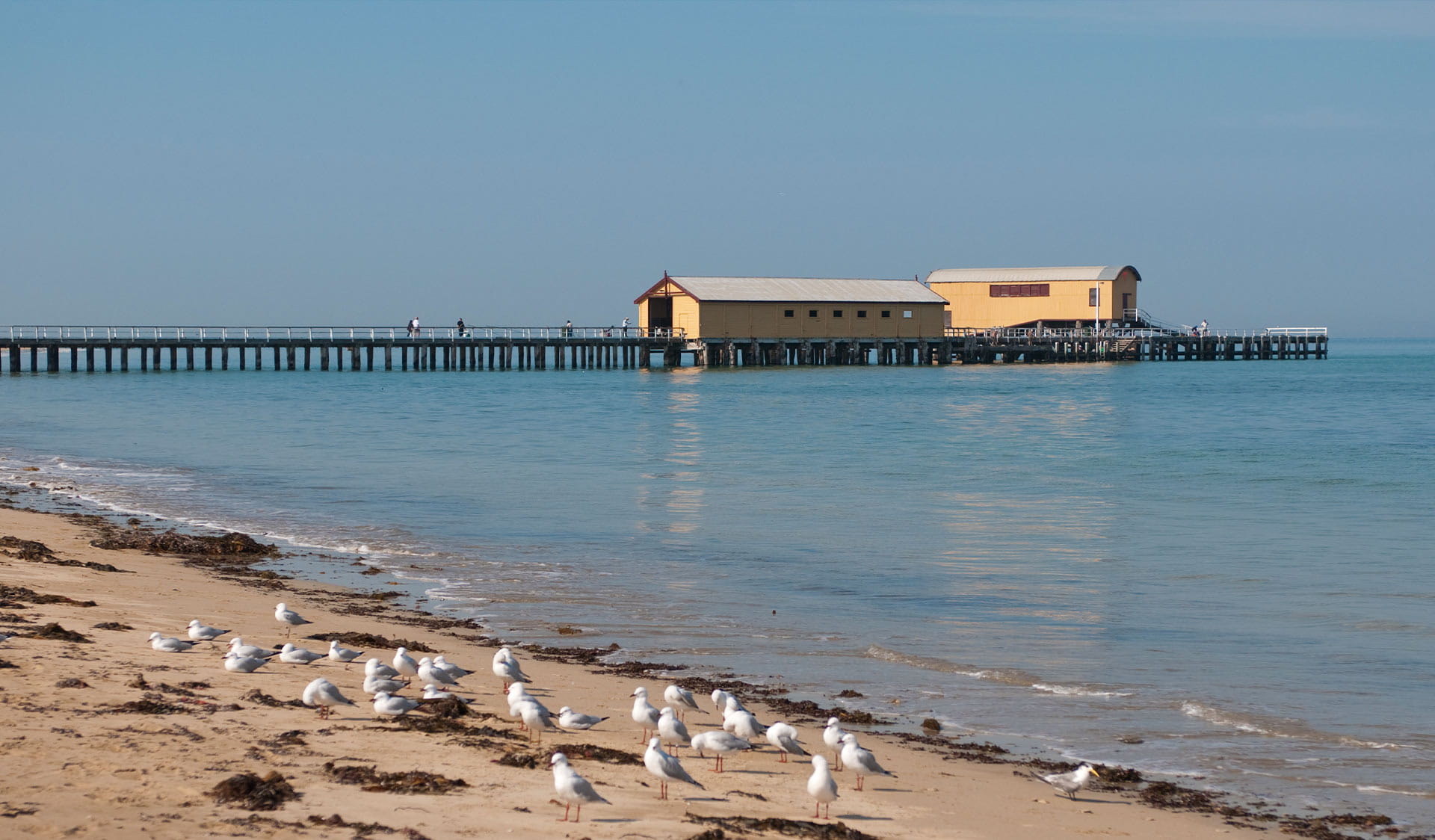 Queenscliff Pier is one of the many piers and jetties on Melbourne's bays that offer lots of interesting things to see and do. Credit: Parks Victoria
Take a walk along a pier
Parks Victoria looks after more than 40 piers and jetties across Port Phillip, Western Port and Port Campbell – and they're all interesting places to spend time during the winter.
Queenscliff Pier is a great one for a stroll and for watching big ships come through the channel. At Portarlington, you can enjoy a new, 120-metre-long mural featuring original illustrations by 105 Wadawurrung artists.
The piers at Middle Park, Mordialloc, Mornington, Rye, Sorrento, Geelong, or Williamstown are all popular for fishing.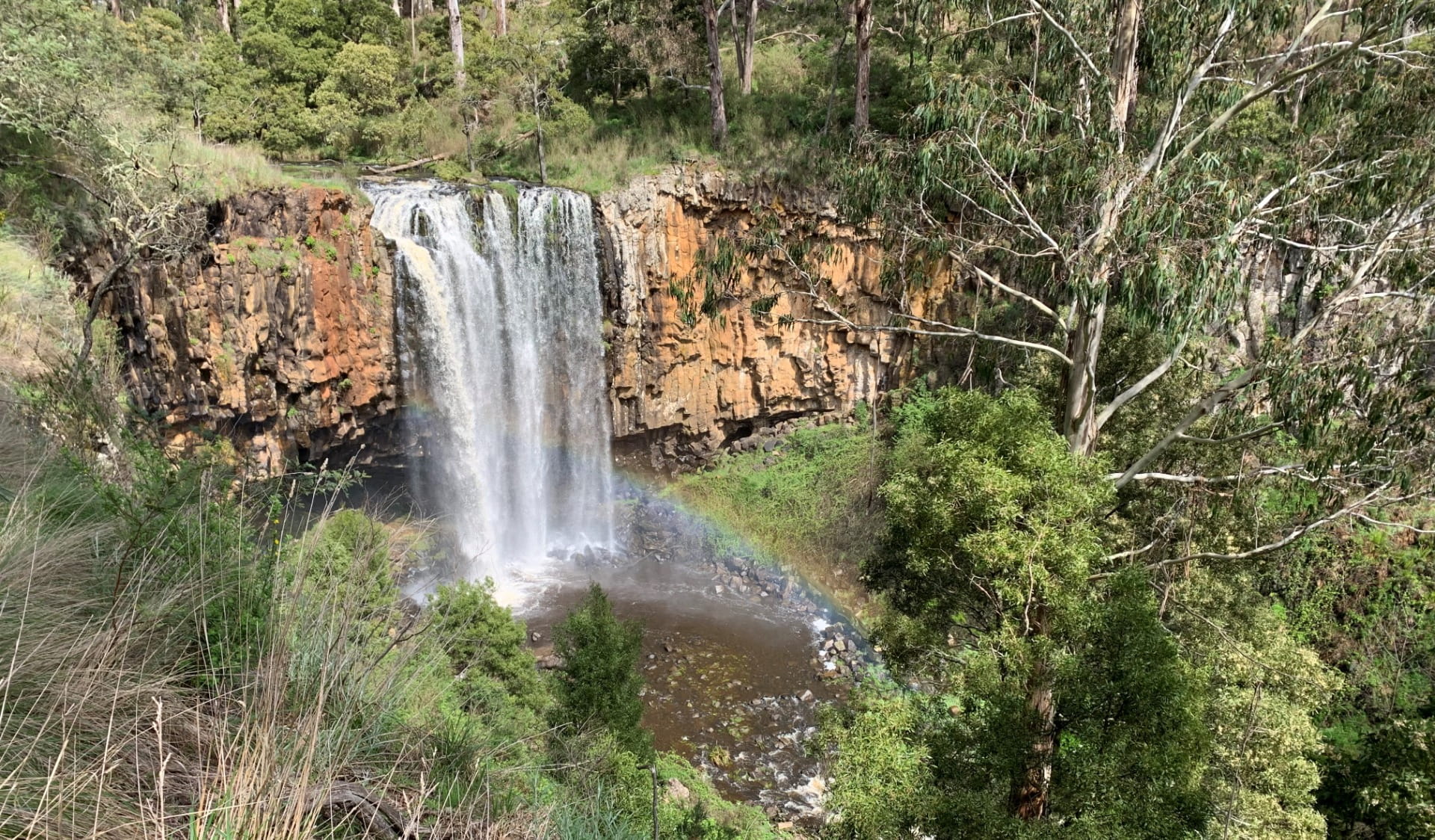 Trentham Falls is one of many spectacular waterfalls across Victoria. Credit: Parks Victoria.
Winter waterfalls
With wet weather many of Victoria's waterfalls are at their most spectacular in winter, roaring cascades plunging into deep pools.
Some of the most popular waterfalls are just a short walk from a car park, like Trentham Falls outside Daylesford.
The highest single drop of any waterfall in Central Victoria, Trentham Falls is more than 32 metres high and has formed a dramatic ravine several hundred metres long. More than 80 species of indigenous plants can be found in the surrounding reserve, which also has picnic tables and fire pits available for use. Dogs can come too, as long as they're kept on a lead.