See Victoria's tallest waterfall, Dandongadale Falls, plunge 255 metres over a sheer cliff face and disappear into the Ross River below. Visit Paradise Falls, where a fine silver mist spills over a red conglomerate ledge or the quaint Little Falls nestled in a narrow fern-laden gully.
Climb Mount Howitt where fine views of the Crosscut Saw, Mount Speculation and the Terrible Hollow unfold. The huge escarpments of The Bluff may seem forbidding, but natural breaks allow a fairly easy scramble to the top. Take in the views of wildflower-strewn plains and Lake Eildon and Mount Buller in the distance. The Australian Alps Walking Trail also makes its final journey through the Alpine National Park before meandering east towards Walhalla.

Although accessible from various points within the Alpine National Park, you can access the iconic Wonnangatta Drive from Mansfield. This 4WD journey takes in the historic mountain huts, finding your way to the Wonnangatta Valley, the mysterious Wonnangatta Station and old goldmining town of Talbotville.
Things To Do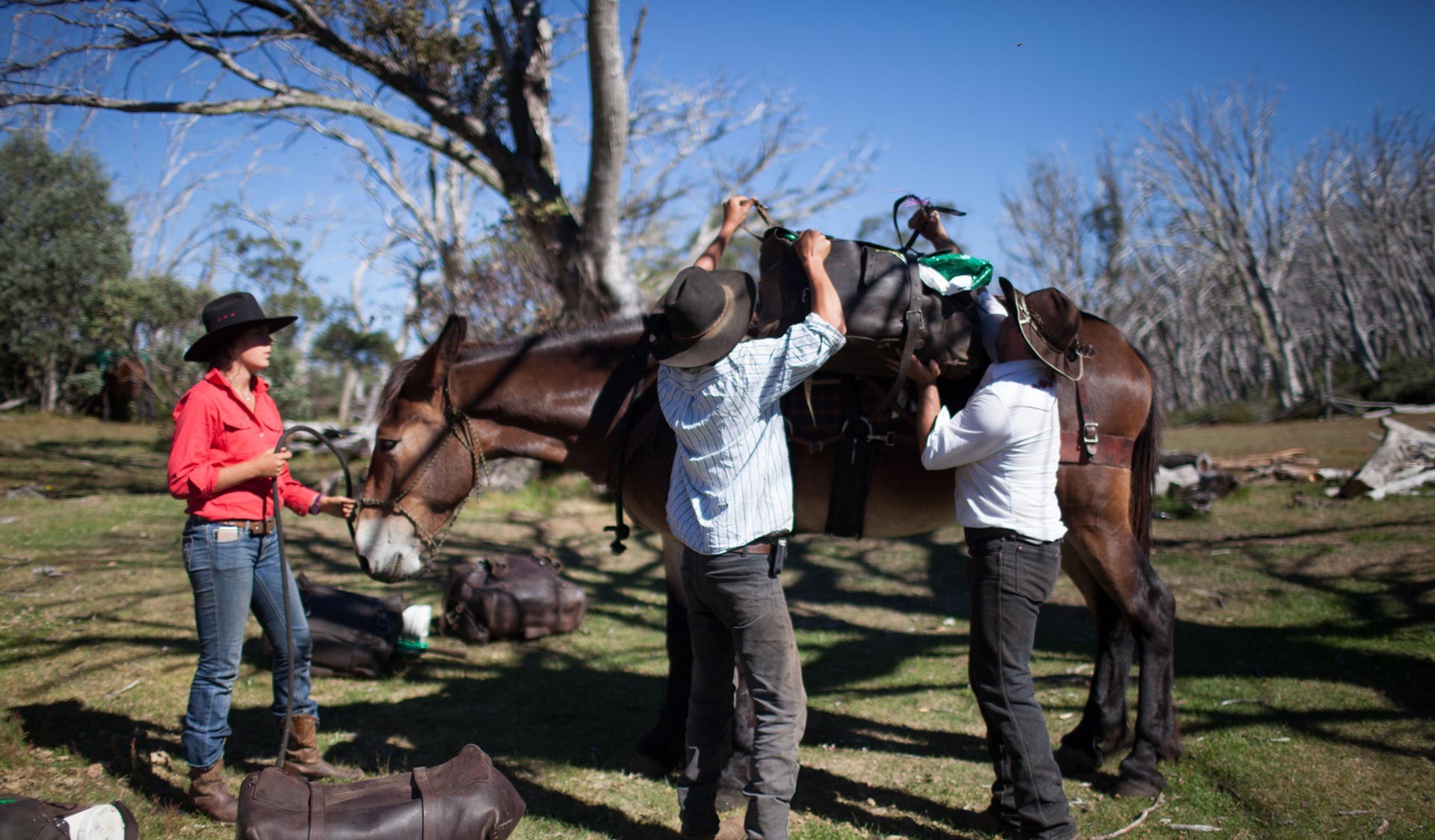 The Alpine National Park and Howqua Hills Historic Area provide a unique and stunning backdrop for multi-day horse rides.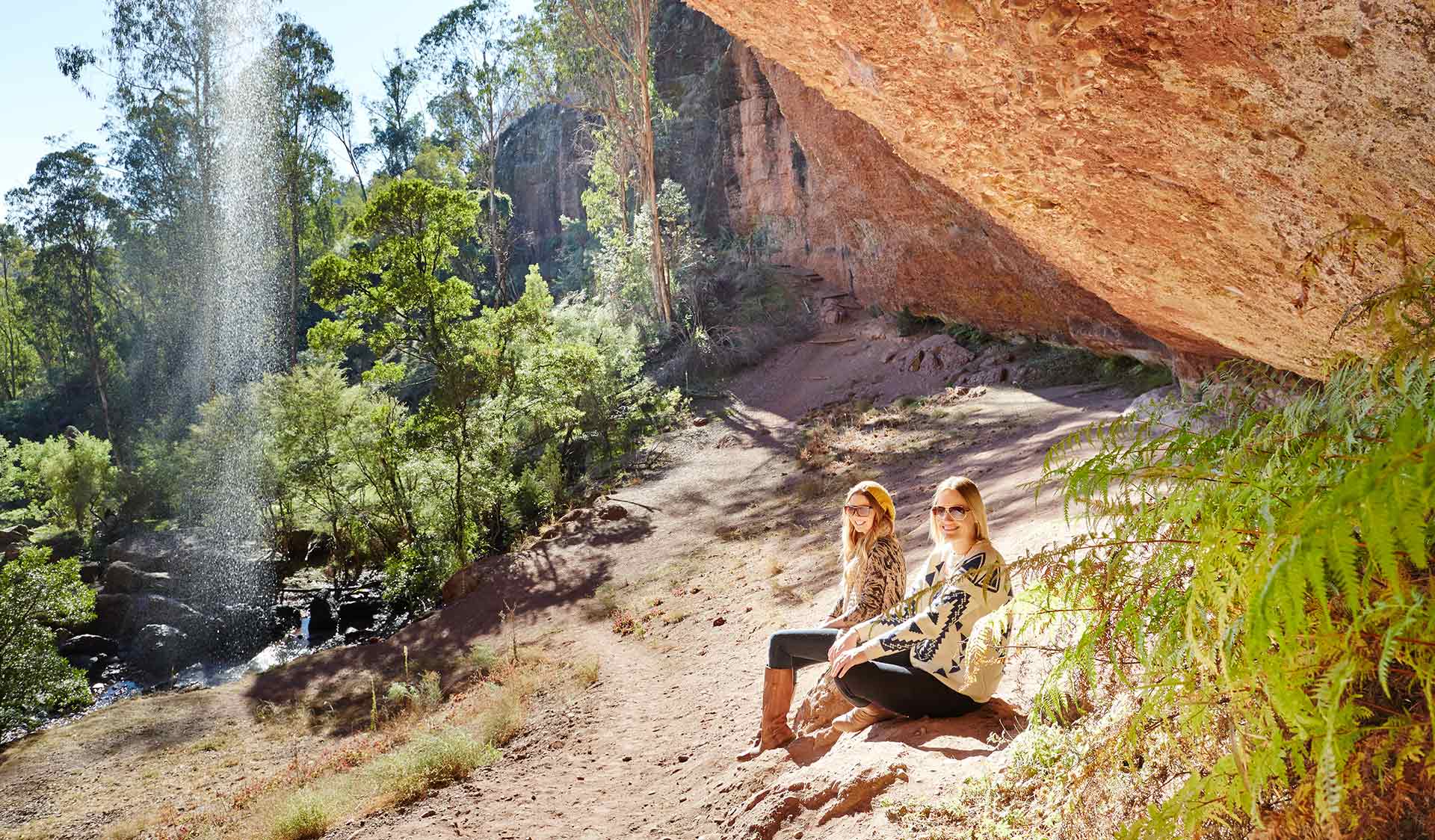 Paradise Falls cascade 31 metres and are most spectacular in spring, early summer or after rain. The walk to the viewing platform is a well‐made stepped track perfect for all ability levels.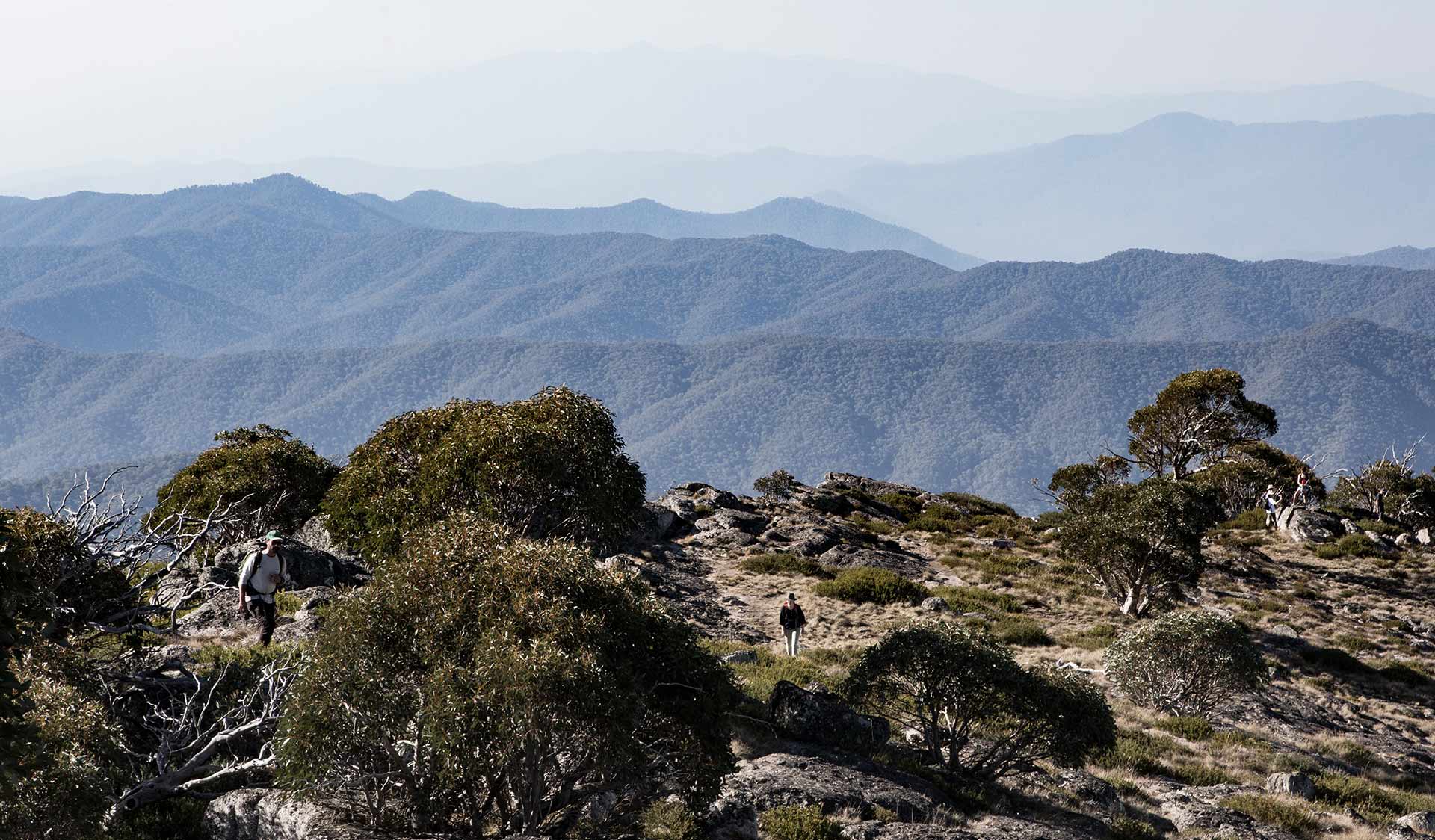 Enjoy a beautiful walk to Mount Cobbler and take in amazing views from the top of the mountain. The track is relatively steep and recommended for physically fit walkers.
How to get there
Mansfield and Whitfield
When you're there
Siting just behind Lake Eildon, Mansfield and Whitfield provide the perfect introduction to the Alpine National Park. Explore The Bluff, Mount Howitt and the Wabonga Plateau through summer wildflower season or for the experienced skier, ski its remote slopes during winter.

Many visitors enjoy exploring the historic huts in the area and camping in near by camping areas on the banks of the Howqua or King Rivers.

The iconic Wonnangatta Four Wheel Drive is easily accessible from Mansfield and opens opportunities to explore the more remote corners of the park. Download the Mansfield and Whitfield Visitor Guide for more information about this part of the park.
When to go
The best time to explore the Alpine National Park on foot is between November and April. The mild summer temperatures found in the high altitudes of the Alpine National Park are the perfect retreat from its lower-lying counterparts and make for perfect hiking, horse riding and four-wheel driving conditions. While the occasional sunny day can see daytime temperatures rise above 30°C, the nights are still cool.
Need to know
Mansfield and Whitfield
Accessibility
Visiting a park can be more of a challenge for people with disabilities, however in Victoria there are a wide range of facilities to help people of all abilities enjoy our wonderful parks around the state.

Most access is via 4WD vehicle, some 2WD sites are Paradise Falls, Bennies Camping Area, Lake Cobbler, Upper Howqua Camping Area (dry weather only).

A large portion of 4WD tracks are closed from the Thursday after the Queens Birthday long weekend in June, and generally reopen on the 1 November. Check with the local Parks Office for up to date information regarding track closures.
Assistance dogs are welcome in Parks Victoria parks and reserves. Entry requirements apply for parks and reserves that are usually dog prohibited, such as national parks.
Alpine back country winter safety
Safe backcountry travel in Victorian Alpine areas during winter requires training and experience. You control your risk by choosing how, when and where you travel, and the activities you participate in.
Change of Conditions
Nature being nature, sometimes conditions can change at short notice. It's a good idea to check this page ahead of your visit for any updates.
Notices Affecting Multiple Parks

Seasonal road closures 2021

Some roads in this park are subject to seasonal road closures. Seasonal road closures generally operate after the long weekend in June through to the end of October, but may be extended due to seasonal conditions. Visit the seasonal road closures page for maps and more information.

Deer Control (ground shooting) operation underway

Early road and track closures - Alpine National Park - North East area

The following roads and tracks within the North East area of the Alpine National Park will be closed to vehicle access from 15 May 2021:

Granite Flat Tk (re-open 15 Nov 2021)

Six Mile Rd (re-open 28 Oct 2021)

1 in 5 Tk (re-open 28 Oct 2021)

Track closures - Alpine National Park (Eastern Alps)

The following tracks in the Alpine NP (Omeo Management Area) are currently closed to all vehicles while condition assessments and repairs are being undertaken:

Ingeegoodbee Track

Cobberas Track

MacFarlanes Flat Track

Planned aerial shooting operations

Planned Aerial shooting operations

Bungalow Spur Walk (Alpine National Park)

Carparking at Bungalow Spur Walking is now located at Tronah Reserve

BUNGALOW SPUR CARPARK | Council has been working with the community, the Tronoh Reserve Committee of Management and Parks Victoria to facilitate suitable, safe parking for visitors to the popular Bungalow Spur Walking Track up Mount Feathertop.

This week new signage will be visible to those visiting the walking track:

- A series of permanent signs will designate the area immediately opposite the existing trailhead on Feathertop Track as a drop off zone only, designed for motorists to drop off and collect walkers and their equipment.
- A temporary Variable Message Sign will be installed to direct motorists to a new carparking area in the Tronoh Reserve and limit vehicular traffic on Feathertop Track.

The scope of the Alpine Better Places Harrietville Detailed Concept Design project includes carparking and trailhead facilities in the Tronoh Reserve, and interested members of the community are encouraged to provide feedback on the draft concept designs during the next community consultation planned in early 2021.

For further information, please contact Council on 5755 0555 or info@alpineshire.vic.gov.au.