Explore
Coolart Historic Area
Coolart Historic Area is part of an Aboriginal cultural landscape in the traditional Country of the Bunurong People. Parks Victoria respects the deep and continuing connection that Bunurong Traditional Owners have to these lands and waters, and we recognise their ongoing role in caring for Country.
Coolart Historic Area features a magnificent late Victorian era historic farming property with diverse natural habitats including significant wetlands.
The Homestead dates from 1895 and other historic farmyard buildings include Barracks, a Meat House and Buttery. The formal gardens were designed in 1938. Visitors can learn more about the area by visiting the historic collections in the Homestead.
Sweeping views of the wetlands through the one-way glass windows of the Observatory are a perfect hideaway for spotting ducks, swans, swamphens, grebes, Marsh Harriers and many other bird species. It's possible for dedicated birdwatchers to spot over 60 species, including Yellow Robins, Superb Fairy-wrens and Honeyeaters. Make use of the wetland 'hides' to catch a glimpse of these delightful locals, and keep an eye out on the Woodland Walks. These loop tracks start at the Visitor Centre and vary from a quick 30 minute stroll to a 2 hour exploration of the wetlands and Luxton Lagoon.
On warm days, you might find Blue-tongue Lizards and Longnecked Tortoises basking in the sun. The mammals at Coolart are mostly nocturnal and usually become active at night, but you may be lucky enough to spot a koala, Swamp rat, echidna or even a Ringtail possum.
The Homestead lawns are perfect for a leisurely picnic, with free electric barbecues available.
Learn more about the history and conservation of this historic area and how you can help at the Friends of Coolart website.
Parks Victoria invites schools to get into nature by taking part in an exciting new excursion offering - learn more about ranger-led excursions (PDF).
Things To Do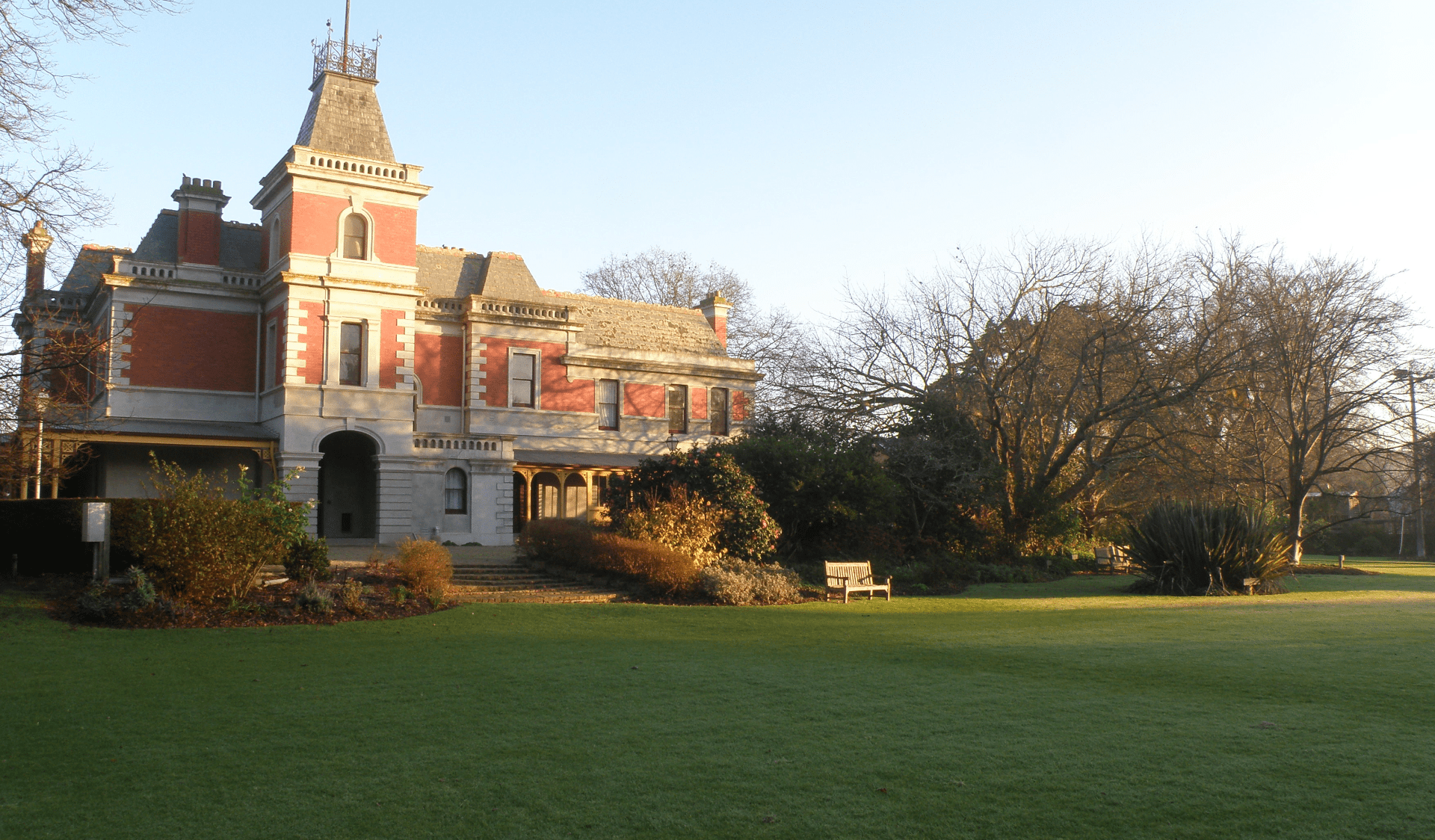 Visit the exhibition of photographs and letters and take a walk around the historic farm buildings.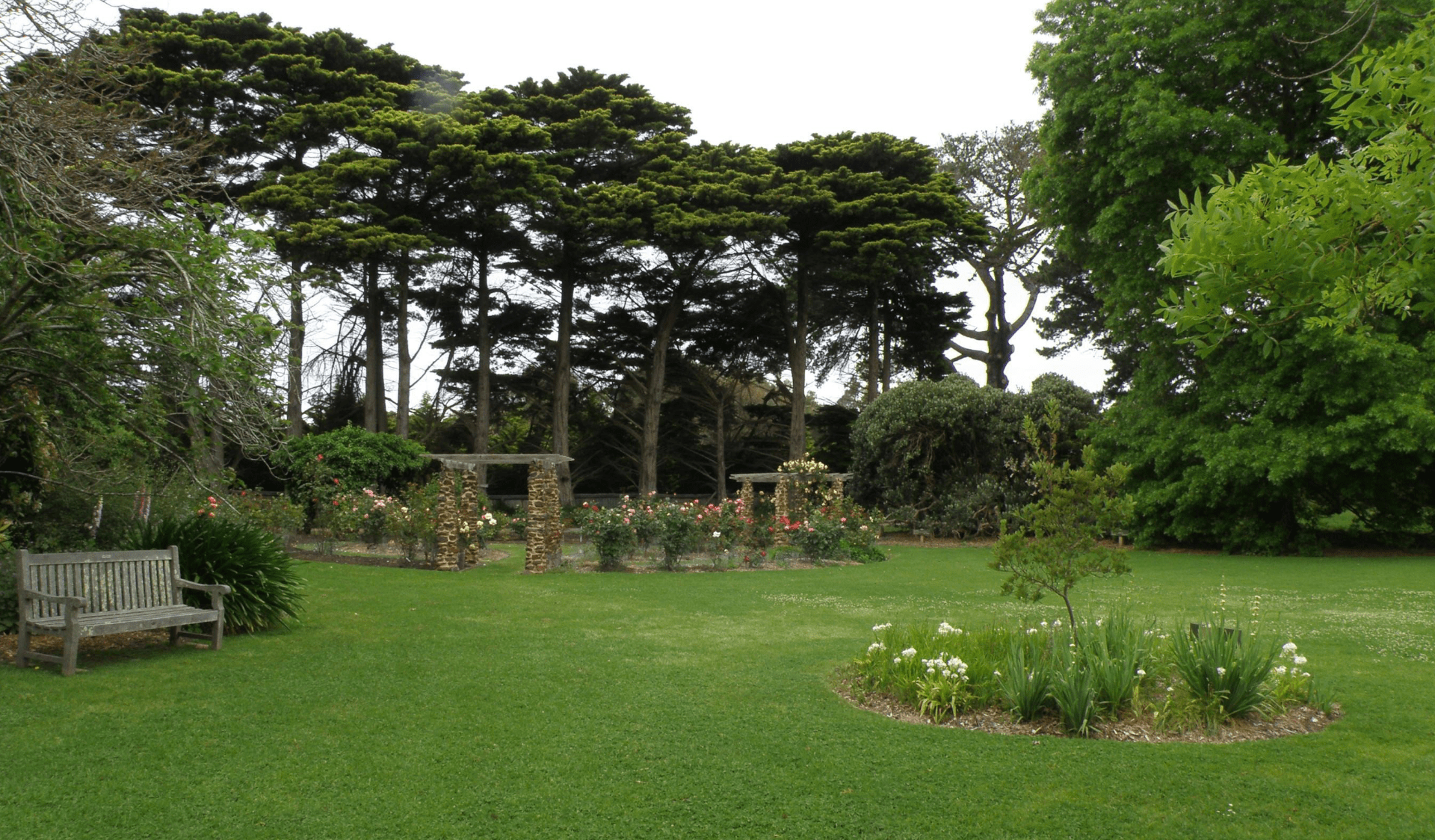 Explore the grounds and gardens
See exotic plants from around the world in the Coolart gardens, designed in 1938 by David Mathews, the curator of Footscray Gardens.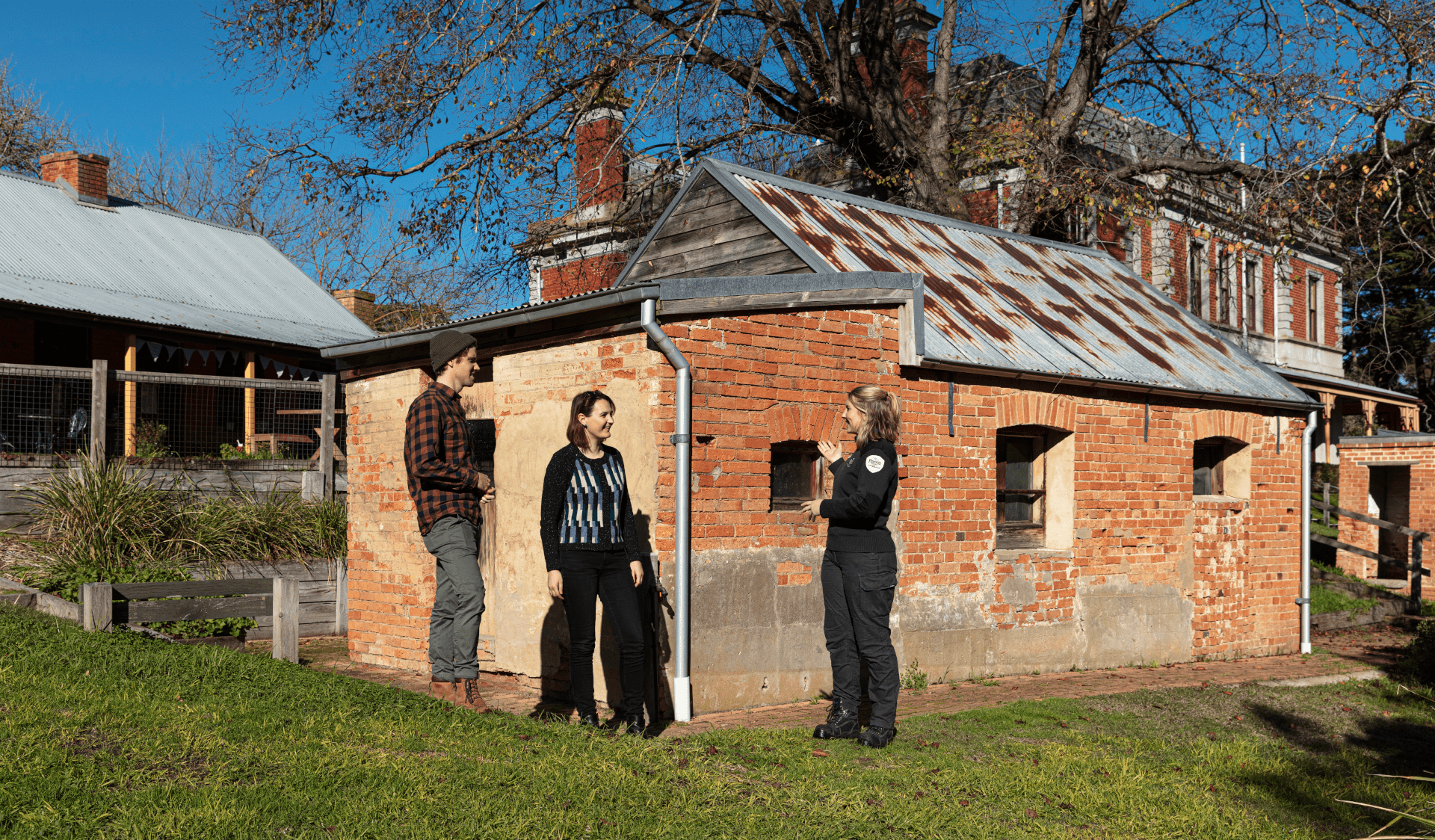 Visit the Farmyard to view a display of historic farm equipment and explore the shearing shed.
Picnic on the lawn
Enjoy a leisurely picnic on the grass or make use of the electric barbecues.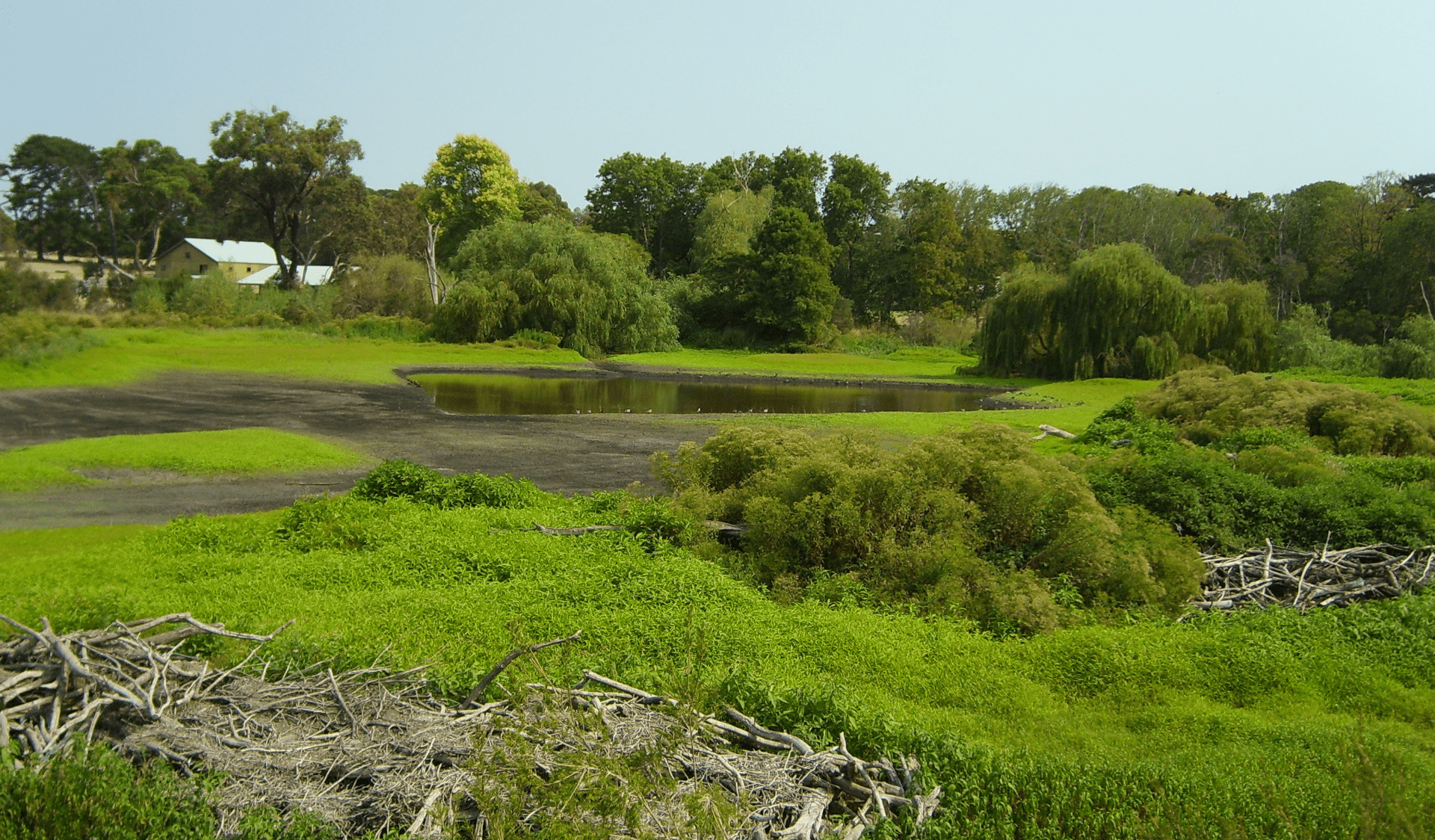 Luxton Lagoon and Wetlands is a wonderful place for bird watching. Quietly enter Minsmere Hide or wander the Wetland Walk.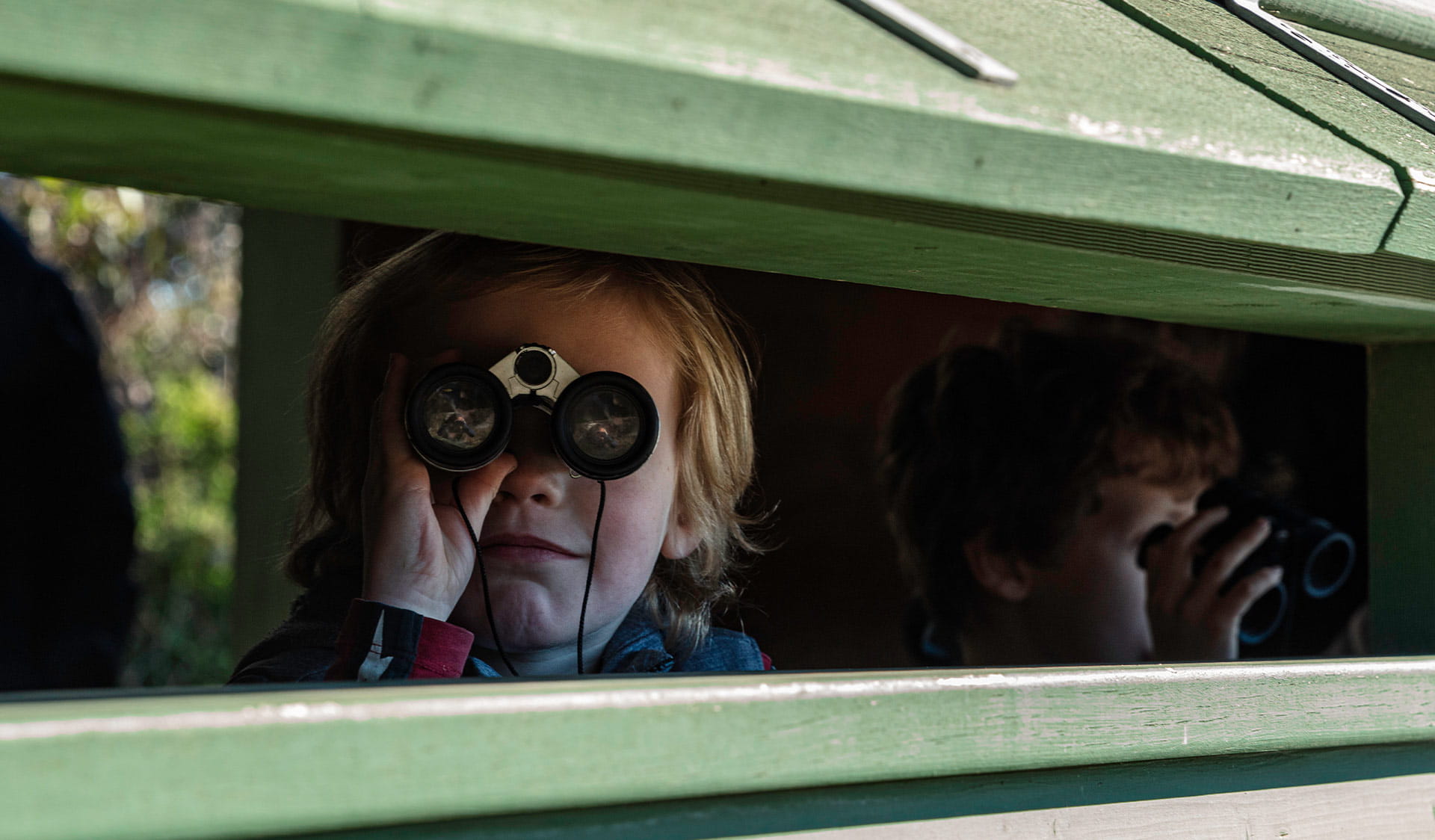 Birdwatching
Spot the diverse wildlife that call these artificial wetlands home.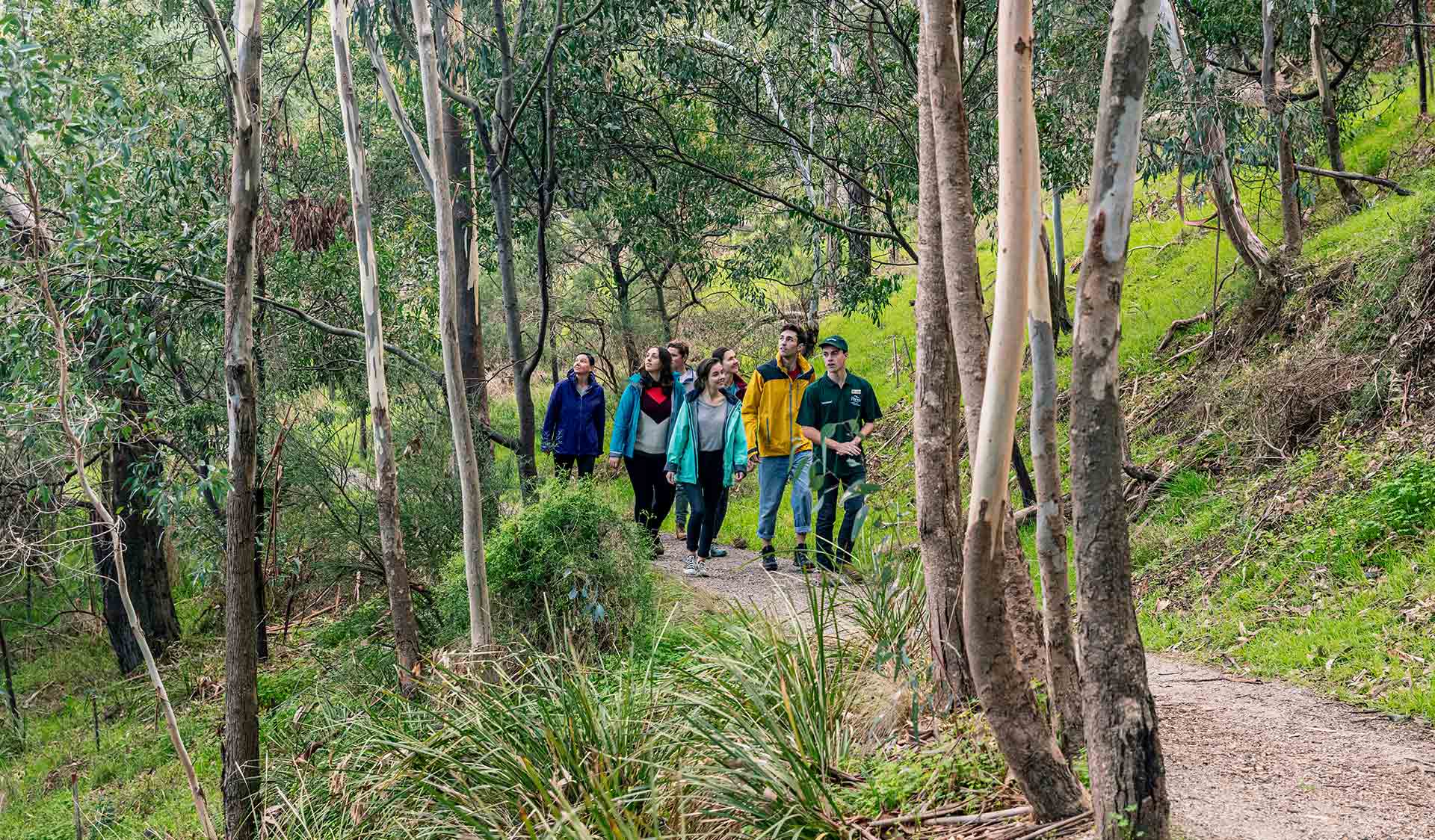 Meet new people and connect with nature on a free guided Park Walk in one of Victoria's beautiful parks. Walks are led by our trained and friendly volunteers, so you can relax, enjoy the serenity of the bush and chat with other group members. Go on a walk as a once-off to explore somewhere new or become a regular and add it to your wellbeing or fitness routine.
Coolart Wetlands and Homestead
Trees from all around the world can be found in the Homestead gardens including the exotic Gingko from China and the majestic Blue Atlas Cedar from Algeria and Morocco.
Ducks, swans, swamphens, grebes, Marsh Harriers, Yellow Robins, Superb Fairy-wrens and Honeyeaters. Blue-tongue Lizards and Longnecked Tortoises, Koalas, Swamp rats, echidnas and Ringtail possums are also found in the park. Keep an eye out for:
Tours and adventure experiences in parks
One of the best ways you can get into nature is with a Licensed Tour Operator.

There are more than 400 Licensed Tour Operators across Victoria who are ready and waiting to help you experience and connect with Victoria's spectacular parks and waterways.

Discover more than 60 different types of nature-based experiences including hiking, mountain biking, boating, four-wheel driving, indigenous culture tours, birdwatching, surfing, diving and so much more.

Licensed Tour Operators know all the best places to go and will plan and prepare your visit to ensure you are safe and can enjoy your nature-based adventure to the fullest.
Find a Licensed Tour Operator
How to get there
Coolart Historic Area
Coolart Historic Area is 80km south-east of Melbourne on the Mornington Peninsula, located on Lord Somers Road near Somers. To reach Coolart via the Peninsula Link, follow EastLink (M3) to Peninsula Link (M11), take the Balnarring exit (C784). Follow signs from Balnarring to Somers. To reach Coolart via Westernport Highway, follow the Monash Freeway (M1) to the South Gippsland exit, then continue along the Westernport Highway (A780) to Hastings. Follow signs from Hastings to Flinders/Somers. To reach Coolart by public transport, take the Frankston line to Frankston Railway Station, then Bus Route 782 or 783.
The park is open daily from 9am to 5pm.
Need to know
Coolart Historic Area
Accessibility
Visiting a park can be more of a challenge for people with disabilities, however in Victoria there are a wide range of facilities to help people of all abilities enjoy our wonderful parks around the state.
Coolart Homestead and Wetlands was assessed for accessibility in July 2021, providing information and photos about the accessibility of the visitor centre, homestead, hides, viewing areas, toilets, picnic areas and gardens.
Assistance dogs are welcome in Parks Victoria parks and reserves. Entry requirements apply for parks and reserves that are usually dog prohibited, such as national parks.
Change of Conditions
Nature being nature, sometimes conditions can change at short notice. It's a good idea to check this page ahead of your visit for any updates.
Coolart Homestead (Coolart Historic Area)

Coolart Homestead closed for renovations

Coolart Homestead will remain closed for renovations until further notice. The remainder of the park is still open to visitors. We apologise for any inconvenience

Coolart BBQs closed until further notice

Parks Victoria is carrying out inspections in all of our barbecues in our parks. Following these inspections, some barbecues have been temporarily closed until they can be attended by a licenced contractor. We apologise for the inconvenience this has caused.
Visitor safety is our top priority and we advise people to please not to use any barbecue facilities that have been closed. We expect the impacted barbecues to reopen in the coming weeks.
How we keep it special
Coolart Homestead is heritage listed. At times, the Homestead is closed for ongoing maintenance to ensure the longevity of this significant building.
Want to volunteer to help Coolart? You can join the Coolart Wetlands and Homestead Friends Group and help care for this special place.