Explore
Shipwreck Creek Campground
Shipwreck Creek Campground offers a secluded camping experience among tall eucalypt trees. A great escape from nearby Mallacoota, this small cosy campground is a short walk away from the secluded Shipwreck Beach named after the wreck of The Schah (1837), one of Victoria's oldest shipwrecks.
Book now
Perfect for a quiet stay in pristine wilderness of Croajingolong National Park, the small Shipwreck Creek Campground contains only 5 campsites and is a lovely alternative to nearby Mallacoota.

Explore your surrounds on foot and embark on a short, but scenic walk through windswept coastal heath to the sheltered Shipwreck Creek Beach. For a longer stoll, set out towards Seal Creek and explore the intertidal rockpools teeming with marine life or follow the Heathland Walk; ablaze with wildflowers through spring and summer.

Further afield, Mallacoota Inlet is the largest tidal delta on the Victorian coast and provides ample fishing, swimming and boating opportunities. Make the most of your time at Shipwreck Creek Campground and explore all Croajingolong National Park has to offer.
Things To Do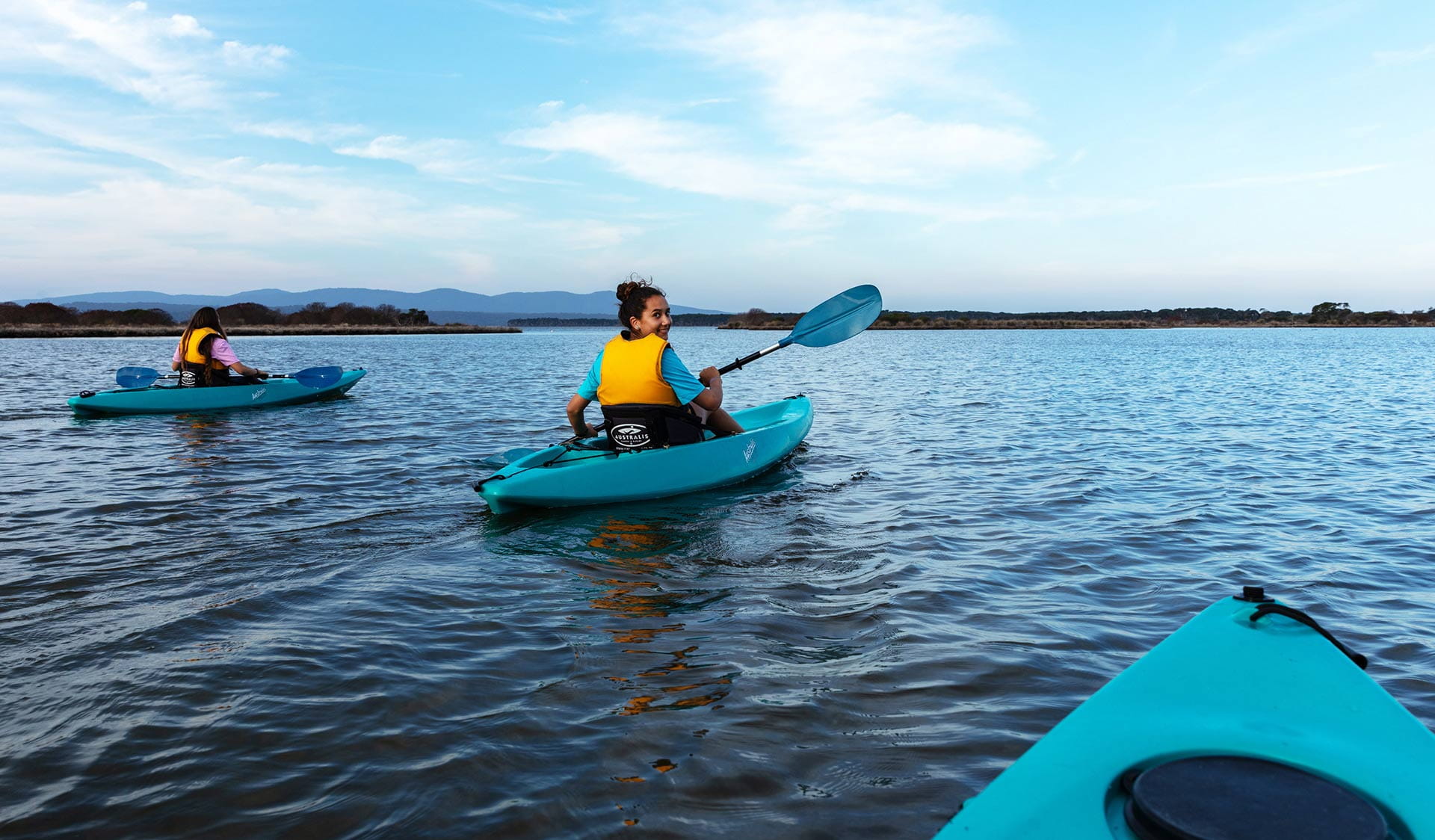 There is no better way to enjoy the charm of Mallacoota Inlet than from the water. Bring your own boat, canoe or kayak, or hire from a local provider.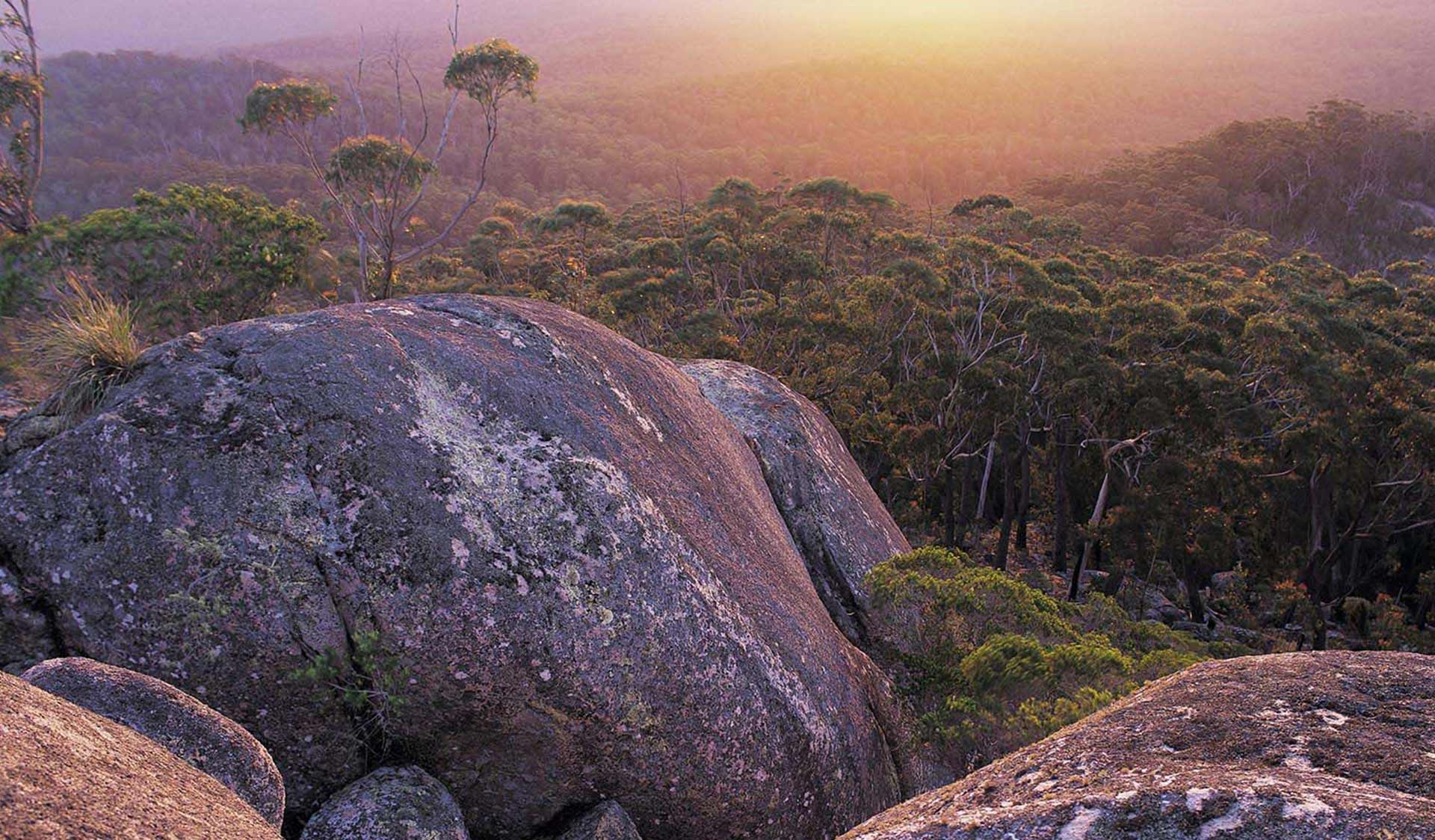 North west of Mallacoota, Genoa Peak offers magnificent views of the Wilderness Coast, the Thurra Dunes and Mallacoota Inlet. To access Genoa Peak, a gravel road from the Princes Highway leads to a picnic area, where a walking track provides access to the summit. The walk is 1.5km in length and a moderate level of fitness is required.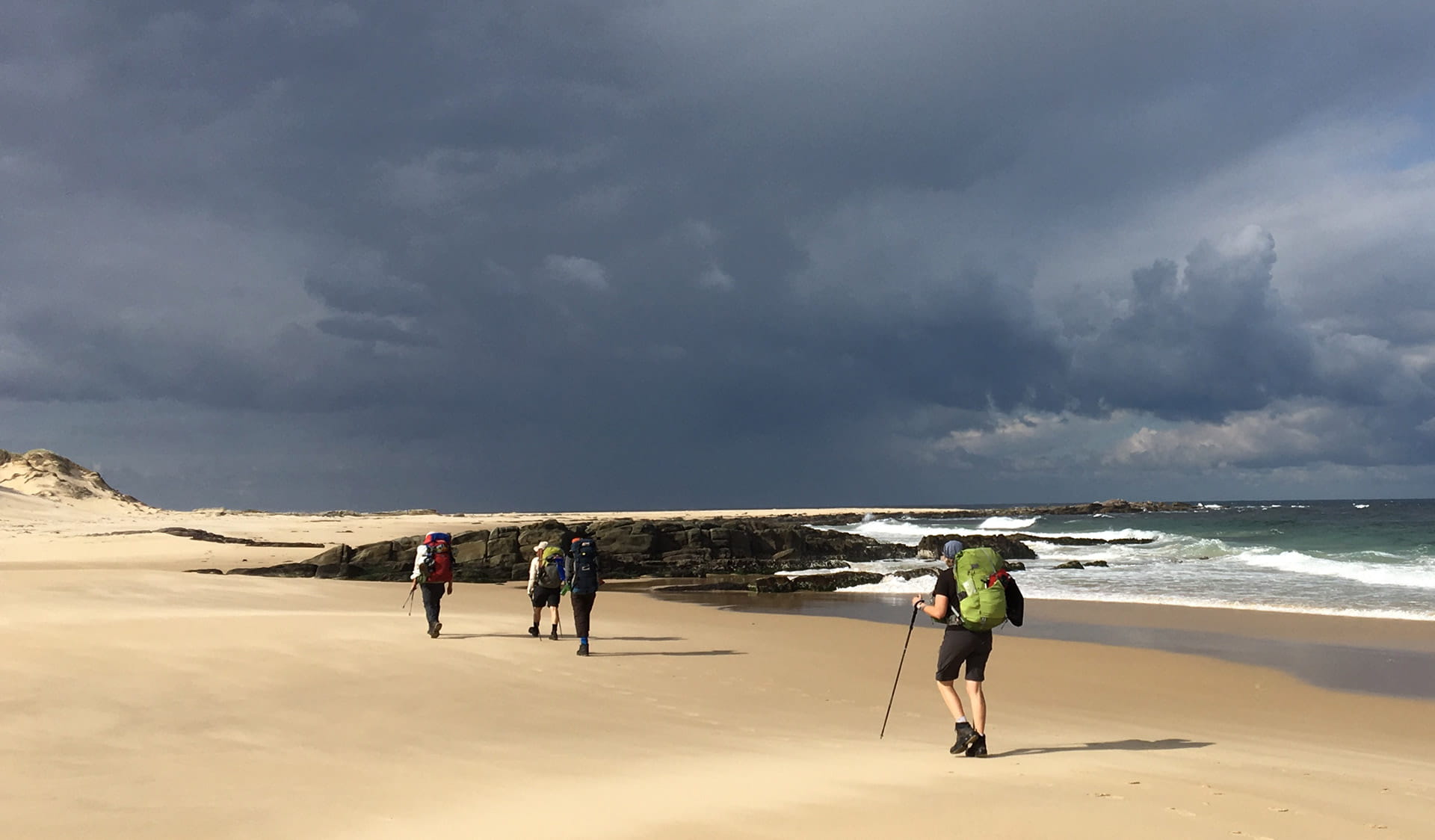 Cape Howe Wilderness Zone
Cape Howe Wilderness Zone is part of Croajingolong National Park. It adjoins Nadgee Wilderness Area along the border between Victoria and New South Wales.
How to get there
Shipwreck Creek Campground
Shipwreck Creek Campground is between 6 and 7-hours drive from Melbourne. Follow the Monash Freeway to the township of Genoa. Turn onto Mallacoota-Genoa Road and follow the road into Mallacoota township. From here, turn onto Bastion Point Road and again onto Betka Road which becomes Centre track and leads to the secluded campground.
When you're there
Shipwreck Creek Campground is only a short drive from Mallacoota. Download the Croajingolong National Park visitor guide to get the most out of your visit.
Camping and accommodation
Shipwreck Creek Campground offers a secluded camping experience among tall eucalypt trees.
Check availability
Need to know
Shipwreck Creek Campground
Accessibility
Visiting a park can be more of a challenge for people with disabilities, however in Victoria there are a wide range of facilities to help people of all abilities enjoy our wonderful parks around the state.
Change of Conditions
Nature being nature, sometimes conditions can change at short notice. It's a good idea to check this page ahead of your visit for any updates.
Thurra River (Croajingolong National Park)

Thurra Campground

The Thurra campground is currently closed pending replacement of the Thurra River bridge and safety works in the campground. Reopening is taking longer than expected due to the scale and complexity of works. Thurra campground may be reopened for summer 2023-2024, however please continue to monitor this site for updates and change of conditions.

Notices Affecting Multiple Sites

Closures due to flood impacts

Areas of Croajingolong National Park closed due to fire damage

The following areas of Croajingolong National Park remain closed:




· Gravelly Point, including the jetty

· Kingfish Point, including the jetty
· Wilderness Coast Walk is closed between Bemm River and Pebbly Beach due to fire and flood damage

· Thurra River Campground

· Point Hicks Road is closed south of Fishermans Track

· Wingan Inlet Rapids Walk


Parks Victoria apologises for the inconvenience and thank you for your patience and understanding as recovery works progress.

West Wingan Road repair works underway, traffic management and delays expected

Following the recent floods in East Gippsland, the West Wingan Road is no longer suitable for 2WD vehicles.




Parks Victoria has engaged local contractors to undertake repair works, commencing on Monday 23 May 2022.




Contractors will be using heavy machinery and traffic management signage will be in place, with short delays expected.




Work is planned to finish on Friday 27 May 2022.

Mueller Camp (Croajingolong National Park)

Mueller Campground Closed

Mueller Campground has been closed due to recent flood impacts on the Point Hicks Road.

Notices Affecting Multiple Parks

Deer Control (ground shooting) operation underway

Deer control is being undertaken in this park from October 2021 to June 2022. Some localised access restrictions may apply. Find out more about this program.

Seasonal road closures 2022

Some roads in this park are subject to seasonal road closures. Seasonal road closures generally operate from after the long weekend in June through to the end of October, but may be extended due to seasonal conditions. Visit the

seasonal road closures

page for maps and more information.

Wingan Inlet Campground (Croajingolong National Park)

Wingan Water Supply Trough

Campers are advised that the water supply trough at Wingan has been impacted by recent flooding. Campers should be self-sufficient in providing for their water needs for the duration of their visit and not rely on re-supply from the trough.
Similar Experiences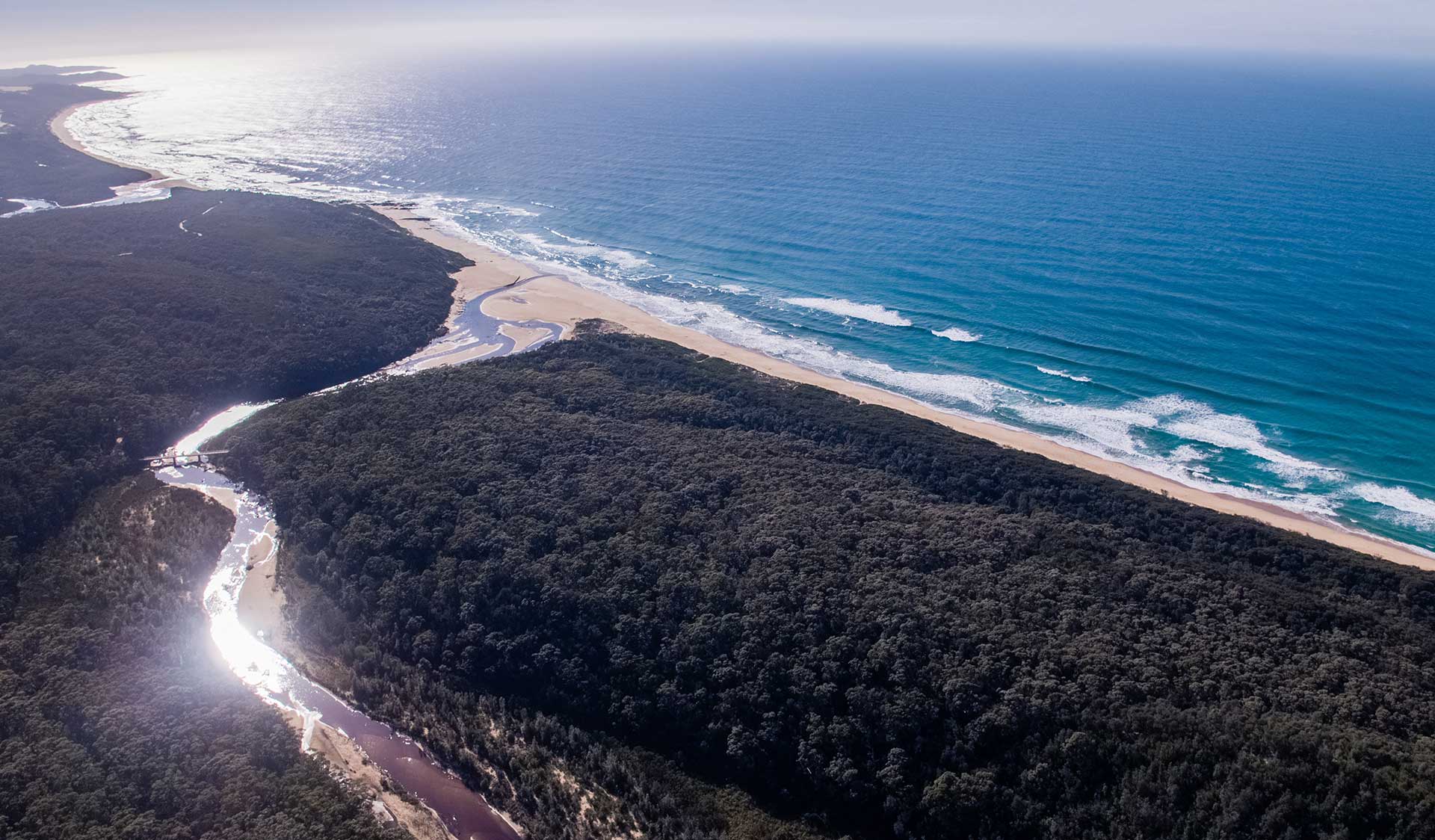 This campground is on the shores of Mueller Inlet and overlooks the inlet to the river mouth and ocean. The campsites are protected by a dune system covered in Banksia Woodland and Heath.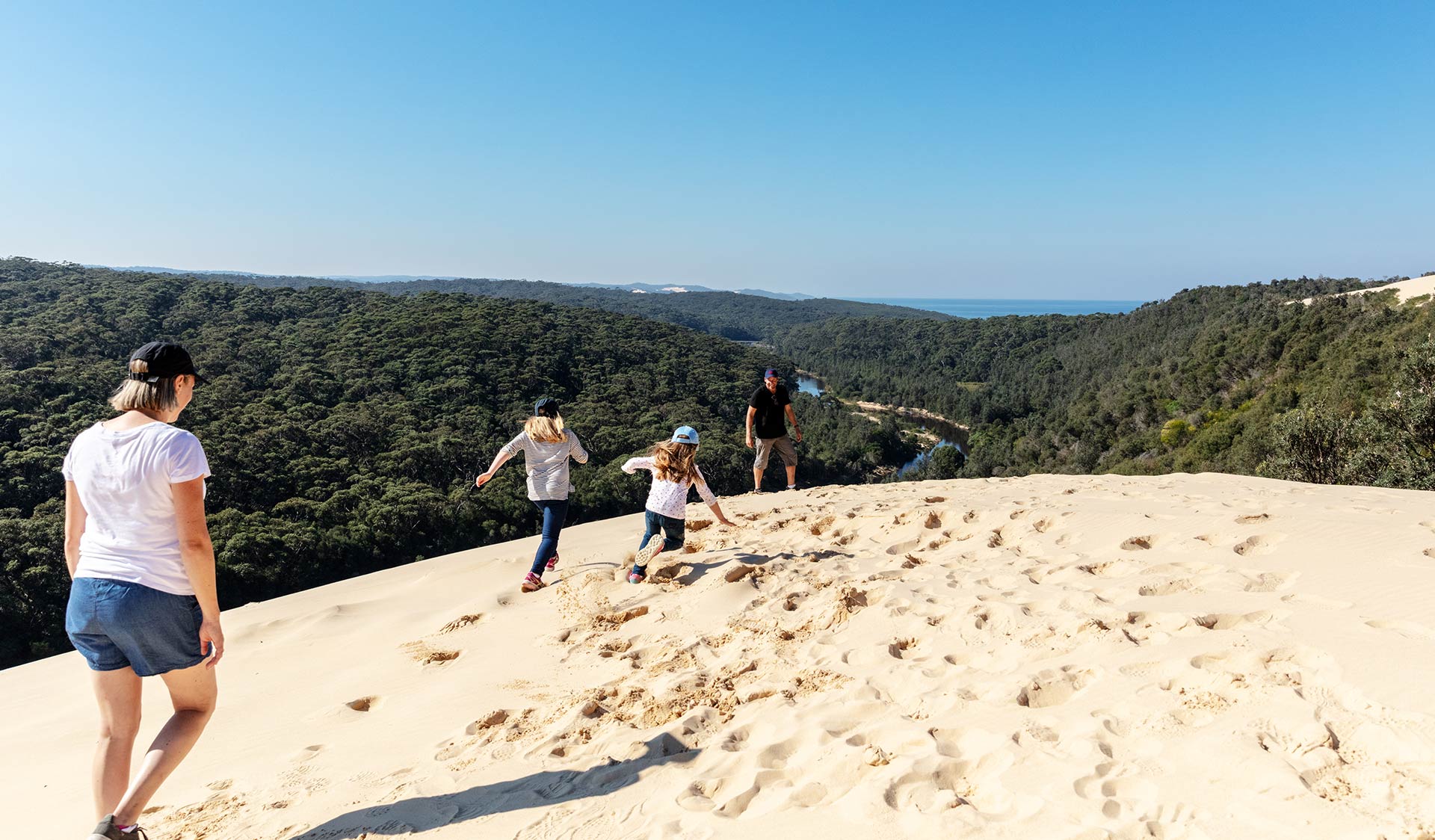 This campground is located in coastal woodland between the river and the ocean near Point Hicks. This is a popular spot for families to relax on hot days.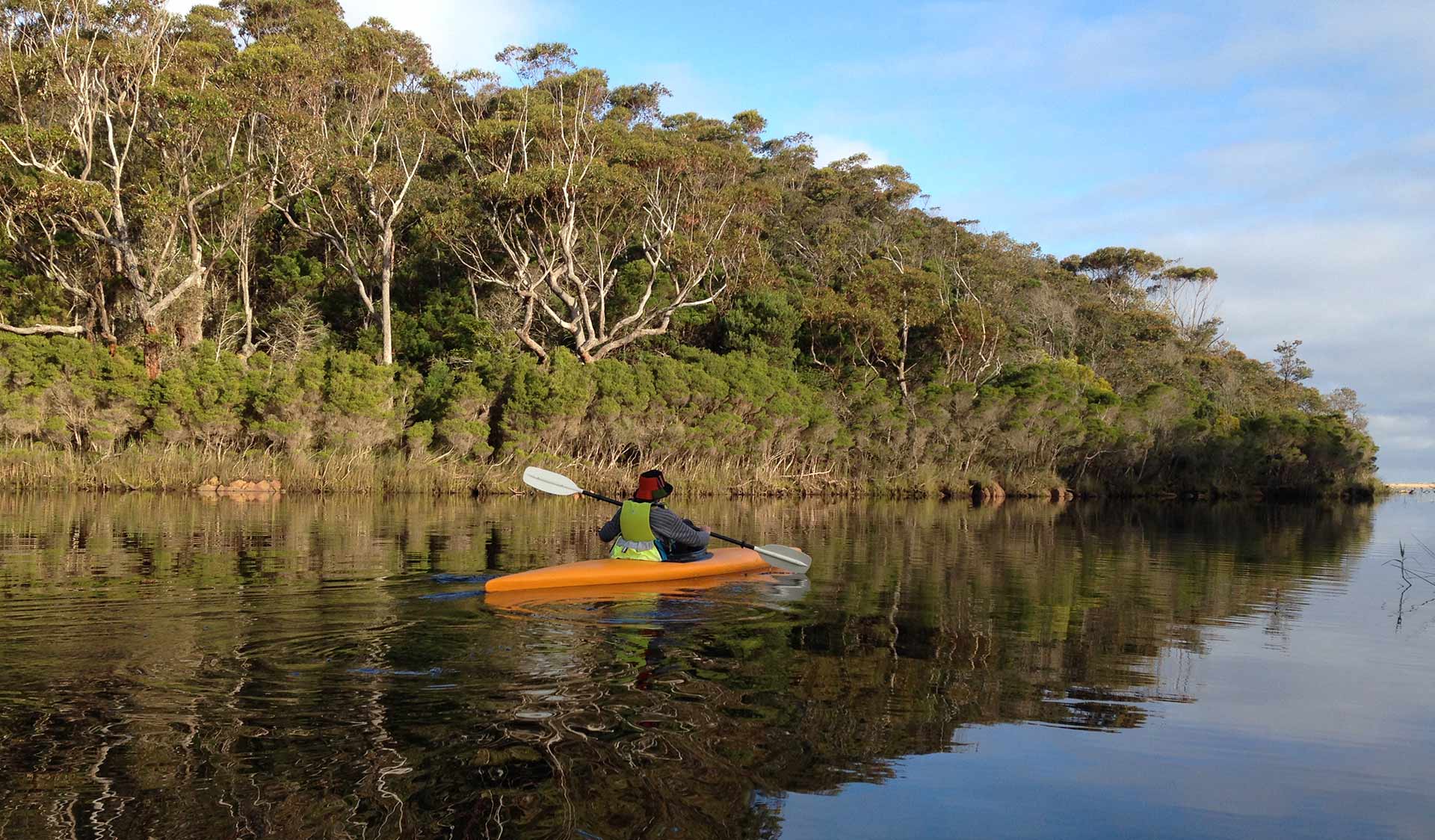 This campground is in a tall Bloodwood forest on the western shore of Wingan Inlet in a tranquil bush setting.