Explore
Shipwreck Creek Campground
Shipwreck Creek Campground offers a secluded camping experience among tall eucalypt trees. A great escape from nearby Mallacoota, this small cosy campground is a short walk away from the secluded Shipwreck Beach named after the wreck of The Schah (1837), one of Victoria's oldest shipwrecks.
Book now
Perfect for a quiet stay in pristine wilderness of Croajingolong National Park, the small Shipwreck Creek Campground contains only 5 campsites and is a lovely alternative to nearby Mallacoota.

Shipwreck Creek Campground features fireplaces, shared picnic tables and pit toilets. There is no drinking water available and campers need to bring their own firewood as well.

Explore your surrounds on foot and embark on a short, but scenic walk through windswept coastal heath to the sheltered Shipwreck Creek Beach. For a longer stoll, set out towards Seal Creek and explore the intertidal rockpools teeming with marine life or follow the Heathland Walk — ablaze with wildflowers through spring and summer.

Further afield, Mallacoota Inlet is the largest tidal delta on the Victorian coast and provides ample fishing, swimming and boating opportunities. Make the most of your time at Shipwreck Creek Campground and explore all Croajingolong National Park has to offer.
Things To Do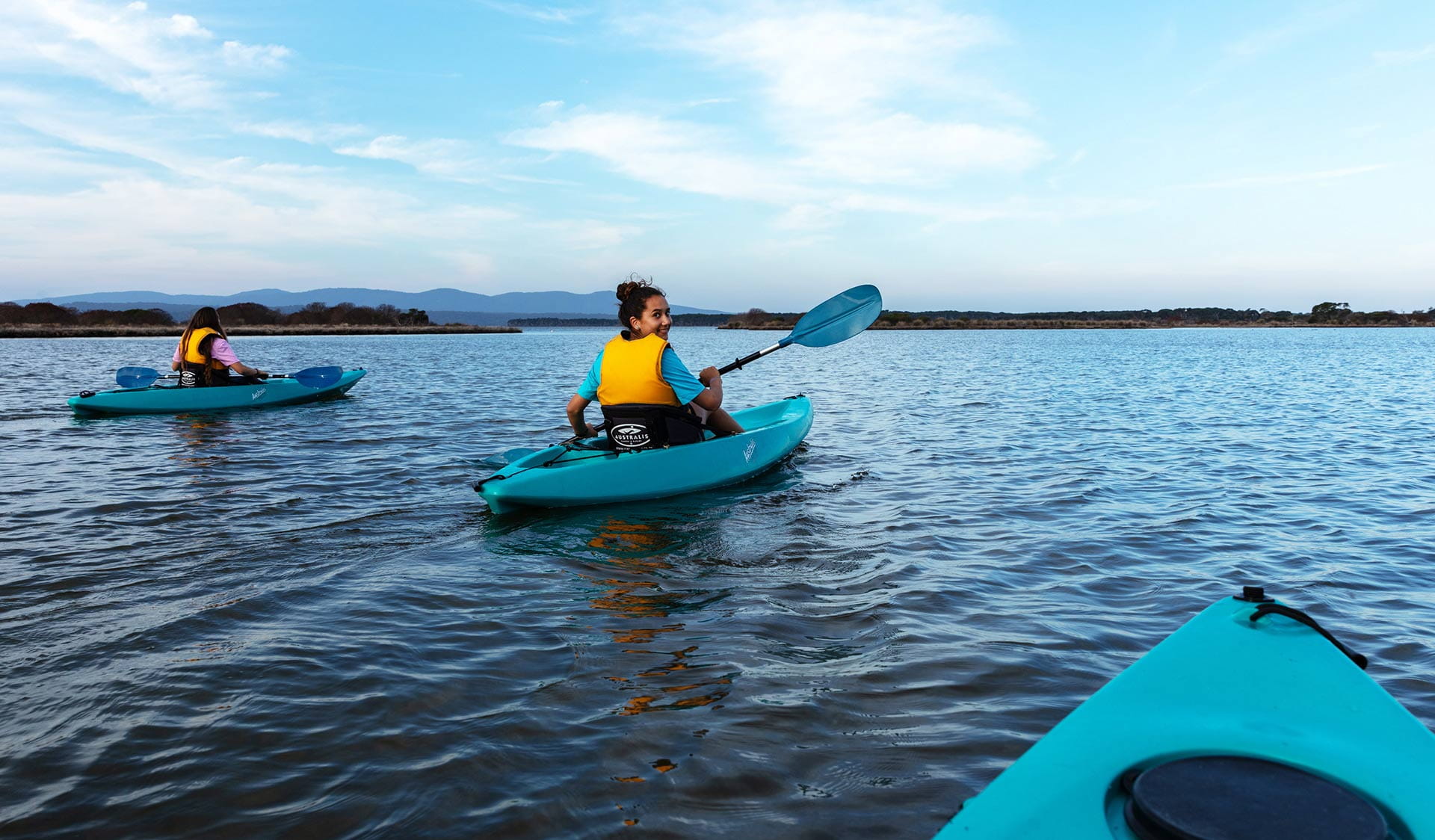 There is no better way to enjoy the charm of Mallacoota Inlet than from the water. Bring your own boat, canoe or kayak, or hire from a local provider.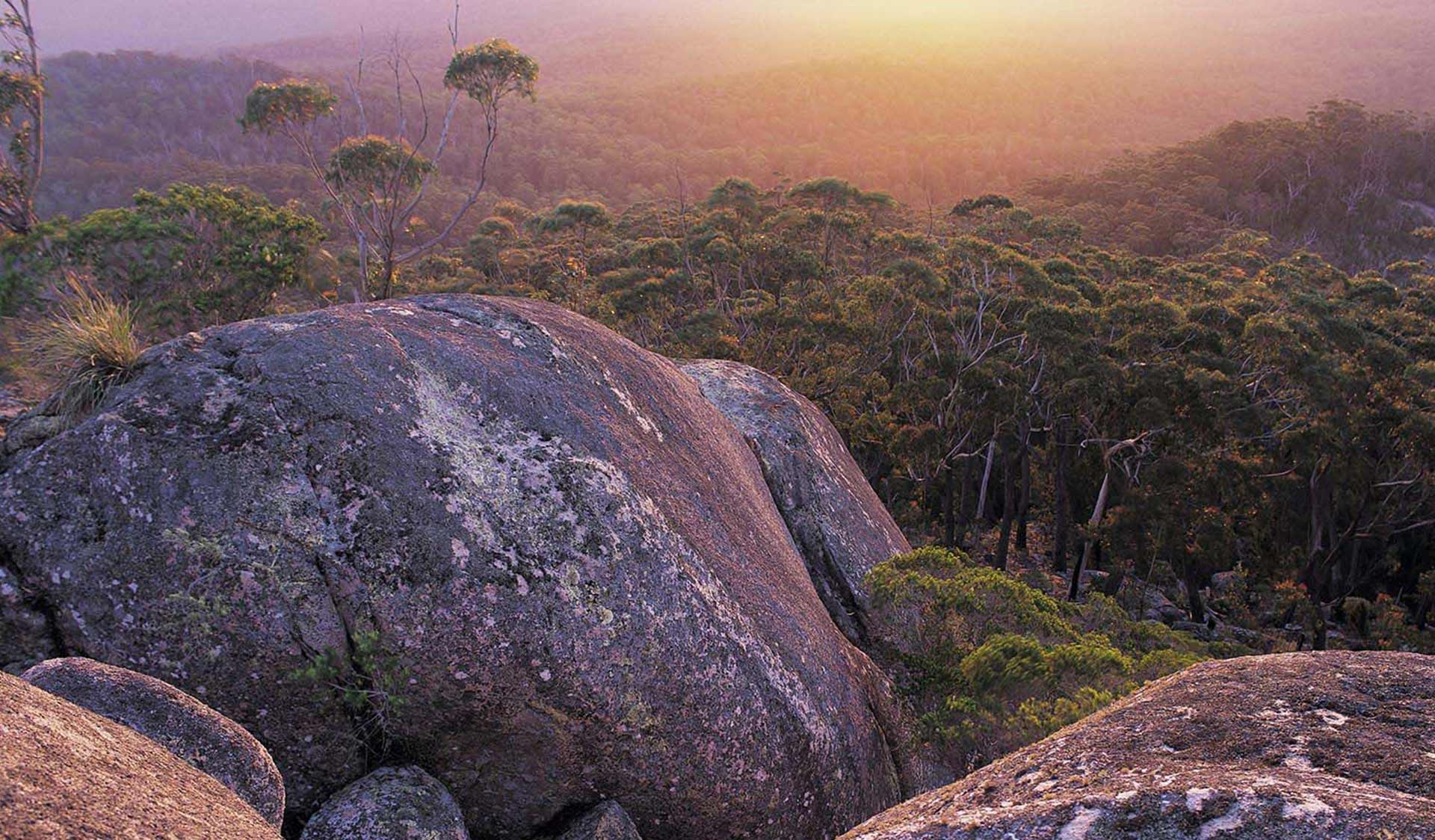 North west of Mallacoota, Genoa Peak offers magnificent views of the Wilderness Coast, the Thurra Dunes and Mallacoota Inlet. To access Genoa Peak, a gravel road from the Princes Highway leads to a picnic area, where a walking track provides access to the summit. The walk is 1.5km in length and a moderate level of fitness is required.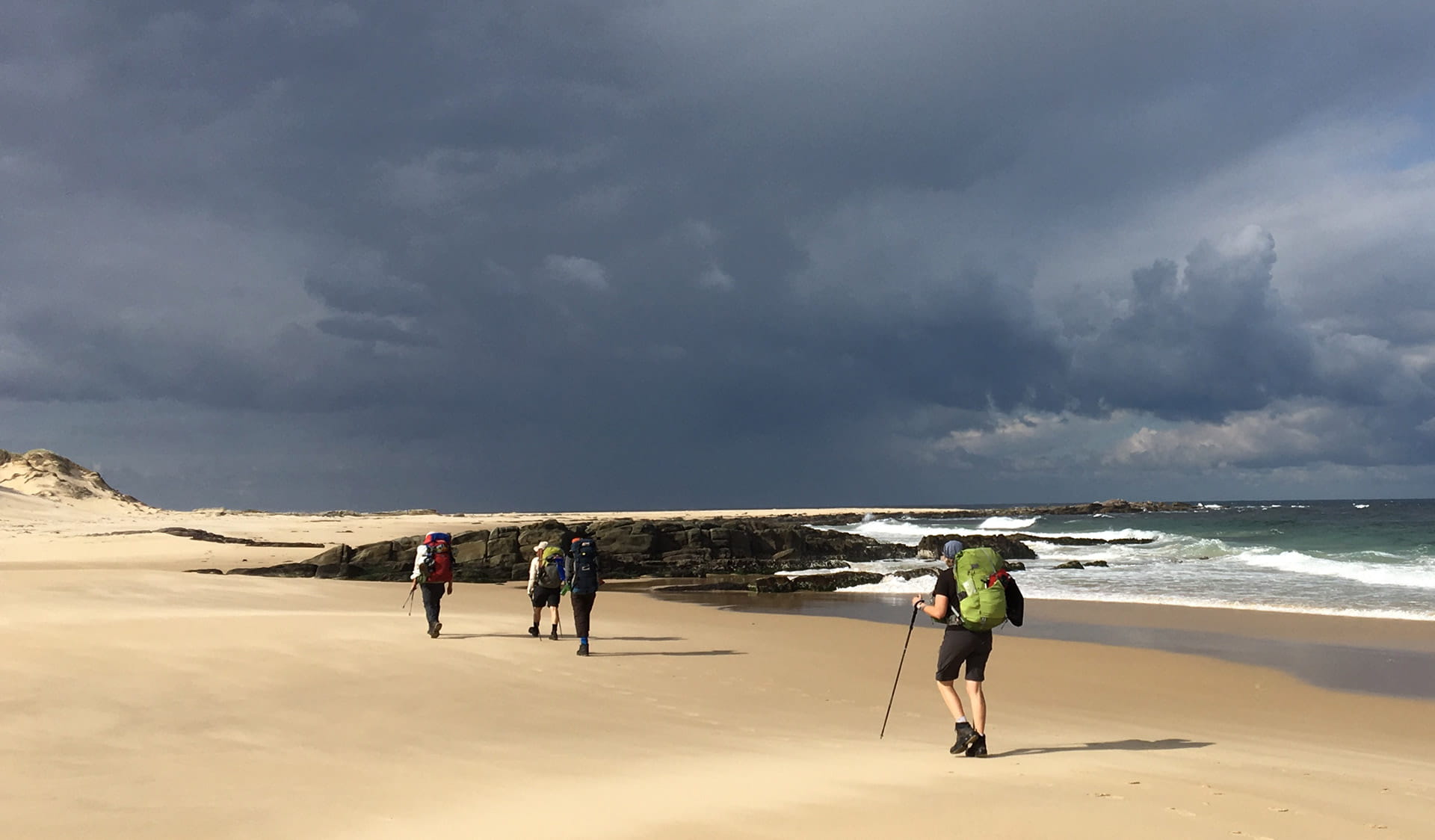 Cape Howe Wilderness Zone
Cape Howe Wilderness Zone is part of Croajingolong National Park. It adjoins Nadgee Wilderness Area along the border between Victoria and New South Wales.
How to get there
Shipwreck Creek Campground
Shipwreck Creek Campground is between 6 and 7-hours drive from Melbourne. Follow the Monash Freeway and then the Princess Highway to the township of Genoa. Turn onto Mallacoota-Genoa Road and follow the road into Mallacoota township. From the round about in town, turn onto Bastion Point Road and again onto Betka Road which becomes Centre track and leads to the secluded campground. The unsealed Centre track is accessible for 2WDs.
When you're there
Shipwreck Creek Campground is only a short drive from Mallacoota. Download the Croajingolong National Park visitor guide to get the most out of your visit.
Need to know
Shipwreck Creek Campground
Accessibility
Visiting a park can be more of a challenge for people with disabilities, however in Victoria there are a wide range of facilities to help people of all abilities enjoy our wonderful parks around the state.
Be prepared and stay safe
Croajingolong National Park is in the East Gippsland fire district. Bushfire safety is a personal responsibility. Anyone entering the park during the bushfire season needs to stay aware of forecast weather conditions. Check the Fire Danger Rating and for days of Total Fire Ban at emergency.vic.gov.au, on the Vic Emergency App or call the Vic Emergency Hotline 1800 226 226.
No fires may be lit on Total Fire Ban days. On Catastrophic Fire Danger Rating days this park will be closed for public safety. Closure signs will be erected but do not expect an official warning.
Change of Conditions
Nature being nature, sometimes conditions can change at short notice. It's a good idea to check this page ahead of your visit for any updates.
Thurra River (Croajingolong National Park)

Thurra Campground

The Thurra campground is currently closed pending replacement of the Thurra River bridge and safety works in the campground. Reopening is taking longer than expected due to the scale and complexity of works. Thurra campground may be reopened for summer 2023-2024, however please continue to monitor this site for updates and change of conditions.

Notices Affecting Multiple Parks

Seasonal road closures 2022

Some roads in this park are subject to seasonal road closures. Seasonal road closures generally operate from after the long weekend in June through to the end of October, but may be extended due to seasonal conditions. Visit the

seasonal road closures

page for maps and more information.

Planned deer control operations - Eastern Region

Planned deer control operations - Eastern Region

Deer control operations

(ground and aerial)

will be carried out across the following parks and reserves between October 2022 and June 2023.

Alpine National Park

Mount Bogong & Bogong High Plains

Dinner Plain/Dargo High Plains

Feathertop

Foothills and Southern Alps

Ingeegoodbee/Tingaringy

Buchan Caves Reserve

Cabbage Tree Creek Flora Reserve

Cape Conran Coastal Park

Coopracambra NP

Croajingolong NP

Errinundra NP

Lake Tyers State Park

Baw Baw NP

Mount Buffalo NP

Snowy River NP

Upper Murray - Wabba Wilderness, Burrowa Pine NP, Mt Mittamitite

Wilsons Prom NP

More information on temporary park closures for aerial shooting operations will be provided in the coming weeks

For more information on deer control to protect native species visit parks.vic.gov.au.

Croajingolong National Park

Lakeview, Miners and a section of Betka Tracks closed due to severe storm damage

Planned aerial shooting operations – Cape Howe (Croajingolong National Park)

Planned aerial shooting operations – Croajingolong National Park

Flood impacts to tracks and visitor sites

Mueller Camp (Croajingolong National Park)

Mueller Inlet Campground - Closed due to flood damage

Following heavy rainfall in East Gippsland in late March/early April 2022,

M

ueller Inlet Campground will be closed until further notice due to flood damage.

Notices Affecting Multiple Sites

Areas of Croajingolong National Park closed due to fire damage

The following areas of Croajingolong National Park remain closed:

·

Gravelly Point, including the jetty

·

Kingfish Point, including the jetty

·

Wilderness Coast Walk is closed between Bemm River and Shipwreck Creek due to fire and flood damage

·

Thurra River Campground

·

Point Hicks Road is closed south of Fishermans Track

·

Wingan Inlet Rapids Walk


Parks Victoria apologises for the inconvenience and thank you for your patience and understanding as recovery work progresses.

Wingan Inlet Campground (Croajingolong National Park)

Wingan Water Supply Trough

Campers are advised that the water supply trough at Wingan has been impacted by recent flooding. Campers should be self-sufficient in providing for their water needs for the duration of their visit and not rely on re-supply from the trough.
Similar Experiences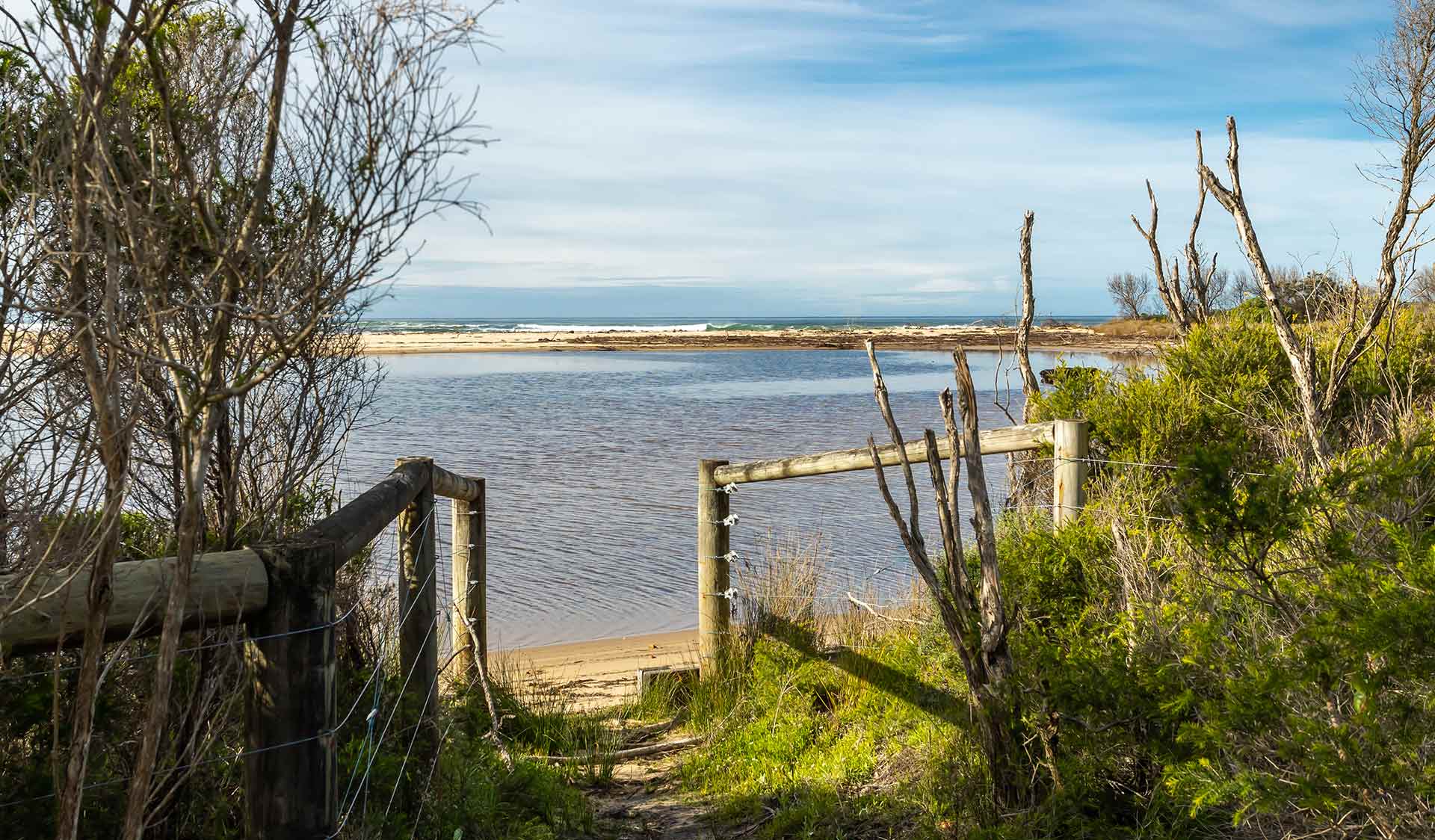 This campground is on the shores of Mueller Inlet and overlooks the inlet to the river mouth and ocean. The campsites are protected by a dune system covered in Banksia Woodland and Heath.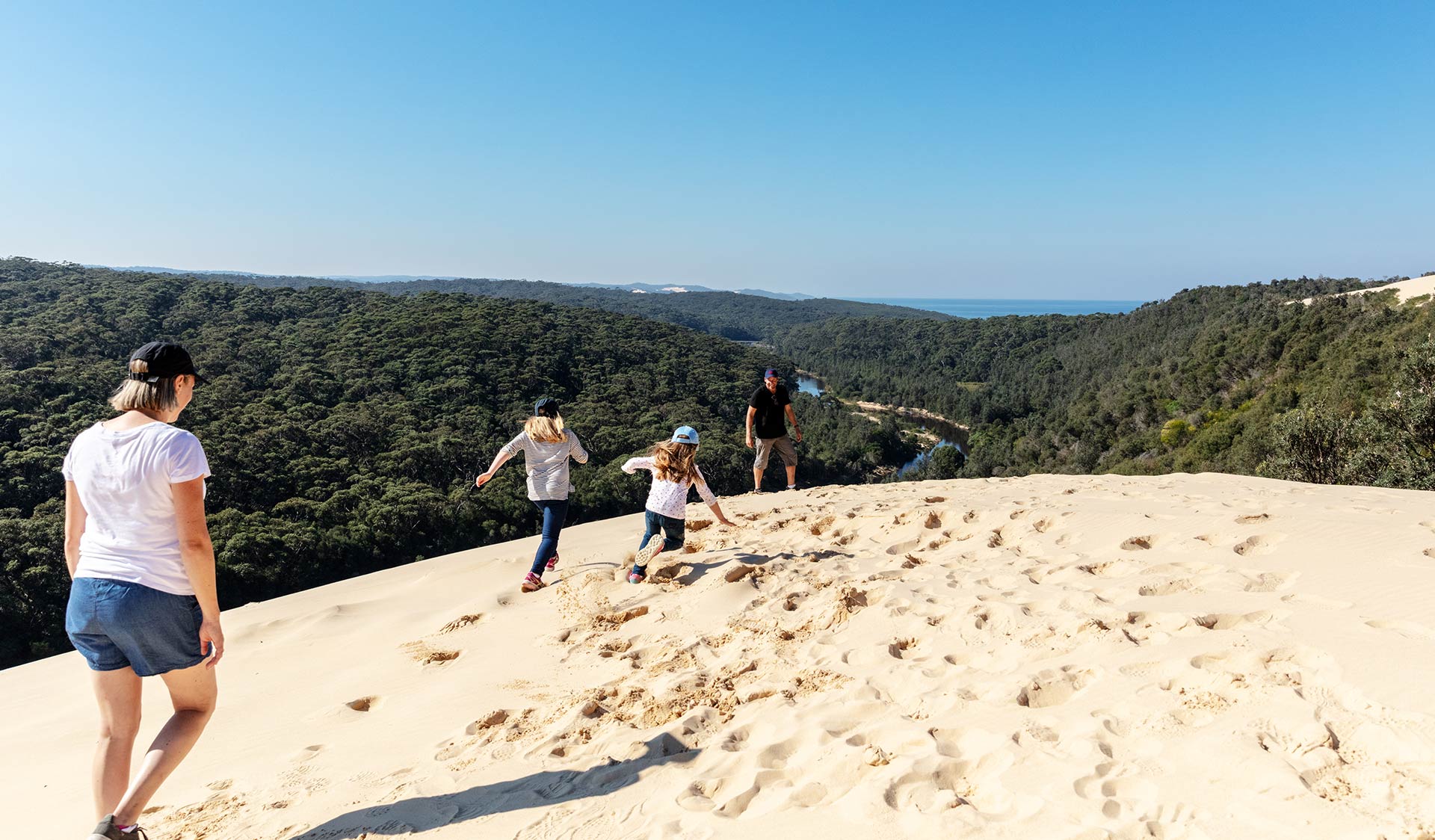 This campground is located in coastal woodland between the river and the ocean near Point Hicks. This is a popular spot for families to relax on hot days.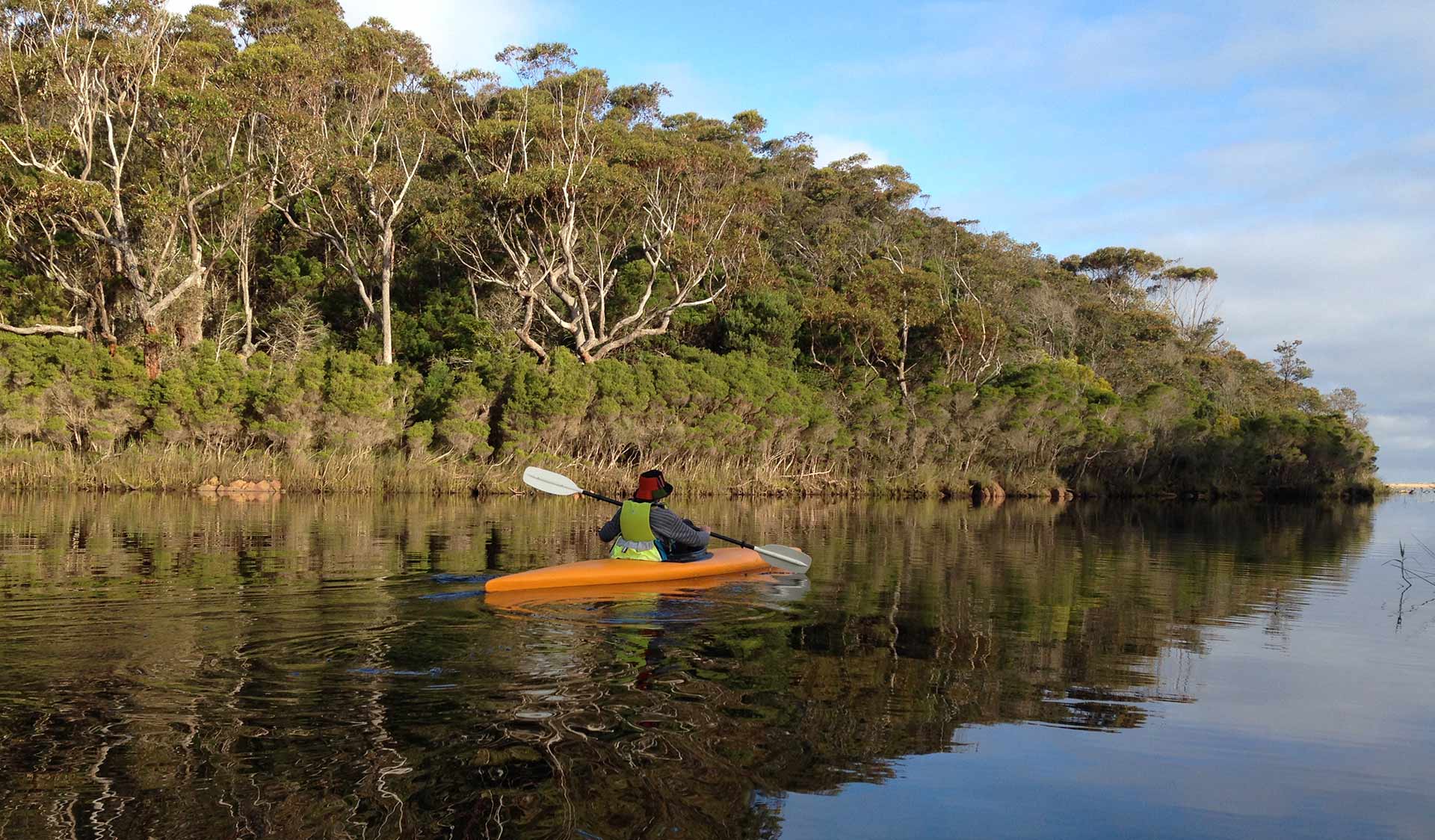 This campground is in a tall Bloodwood forest on the western shore of Wingan Inlet in a tranquil bush setting.