The northern Grampians National Park is home to rugged walking trails, Aboriginal rock art shelters and picturesque campgrounds. Hike to the top of sandstone peaks such as Mount Zero, Mount Stapylton and Hollow Mountain and stay overnight in this special place.
The northern Grampians National Park is dominated by the Mt Difficult Range, Mt Stapylton and Mt Zero. It includes easy walks to Aboriginal rock art shelters, more difficult day hikes to exposed mountain peaks and great canyons and hollow mountains to explore.

Picnic at Mount Zero Picnic Area before tackling the gentle ascent to Flat Rock. The more adventurous can continue on to Mt Stapylton. Flat Rock offers views of a natural amphitheatre featuring the stunning yellow and red streaked rock faces of Taipan Wall.

If you love waterfalls, then head to Roses Gap, where Beehive Falls is a fairly gentle walk ending at the beautiful cascade and quiet setting of pretty rock pools and lush ferns. As with most waterfalls in the Grampians, its better after rainfall. Go in spring and you'll see some amazing wildflowers too.

Hollow Mountain carpark is the start of another easy walk which takes you to the Aboriginal rock art shelter of Gulgurn Manja. Ponder the small hand prints on this rock art shelter wall while looking out over the surrounding Wimmera Plains.

The northern Grampians is also home to some harder walks where you will need to scramble and rock hop with steely nerves. The climb to the top of Hollow Mountain is an adventure. Once upon the mountain, you enter an eerie landscape of weird and wonderful wind-carved rock formations. The ascent to the summit of Mt Stapylton is also a memorable walk that will take your breath away.

With so much to do, it's definitely worth staying the night, so bring your tent and camp at Stapylton Campground.
How to get there
Northern Grampians
Grampians National Park is located in Western Victoria, a three-hour (260km) drive from Melbourne and a five-hour (460km) drive from Adelaide. The northern Grampians is easily accessed from the villages of Halls Gap and Wartook and is a scenic day trip from the regional towns of Horsham, Stawell and Ararat. The entire park is a key destination on the internationally renowned Great Southern Touring Route, which includes the Great Ocean Road.
When you're there
Download the Grampians National Park visitor guide or start your visit at Brambuk the National Park and Cultural Centre in Halls Gap. Here you will find the latest park information, maps and guidebooks.
Need to know
Northern Grampians
Accessibility
A Trailrider all-terrain wheelchair and Sherpa Volunteers are now available for park visitors with limited mobility to explore the natural beauty of Grampians National Park. The Grampians has two TrailRiders available for visitors and both of these chairs are fitted with electric motors to assist operators on steeper sections of track. Passengers must wear a helmet.

The TrailRider all-terrain wheelchair and Volunteer Sherpa service is free of charge however please book a week in advance. To book the TrailRider please contact Brambuk – The National Park and Cultural Centre on (03) 8427 2058. To book a Volunteer Sherpa please contact the Volunteer Sherpa Coordinator on (03) 8427 3541 or volunteersherpa@parks.vic.gov.au
Assistance dogs are welcome in Parks Victoria parks and reserves. Entry requirements apply for parks and reserves that are usually dog prohibited, such as national parks.
Change of Conditions
Nature being nature, sometimes conditions can change at short notice. It's a good idea to check this page ahead of your visit for any updates.
Grampians (Gariwerd) National Park Update 24.1.2023

Grampians (Gariwerd) National Park was impacted by heavy rainfall and flash flooding during spring and early summer 2022. Multiple roads and some visitor sites are temporarily closed for assessment and repair works. The movement of visitors in these parts of the National Park is restricted.

For more information, visit regionalroads.vic.gov.au and search 'Mt Victory Road Halls Gap', call 133 788.

Redman Road is now open. Further road works are taking place from Monday 23/1/23. Travel with caution.

Lodge Road is partly closed (Syphon Rd to Asses Ears Road and Rose

Creek Rd to Glenelg River Rd sections are closed).
Multiple other roads and tracks in the north end of Victoria Valley.

Mitchell Road is closed
Mt Difficult Road is open (4WD only)


**See latest road report for full road and track details at the bottom of this page.

Key Visitor Sites impacted by walking track closures





Mackenzie Falls: Access to the Eastern Rock Shelf (across the stepping-stones) at Mackenzie Falls is not open. Visitors can still access the walking track through to Fish Falls and Zumsteins.

The Silverband Falls temporary closure is still in place due to flood damage. Visitors can access Clematis Falls and the Venus Baths loop as alternative walks.

Current Campground closures due to closed roads


Kalymna Campground is closed


Grampians Peaks Trail sites impacted by closures



Griffin Trail Head is Four-Wheel Drive access only


For park information, visitors can contact 13 1963 or visit the Brambuk the National Park and Cultural Centre in Halls Gap.

Attachments: Grampians (Gariwerd) National Park Road Report 24.01.2023_V1 (183KB)
Similar experiences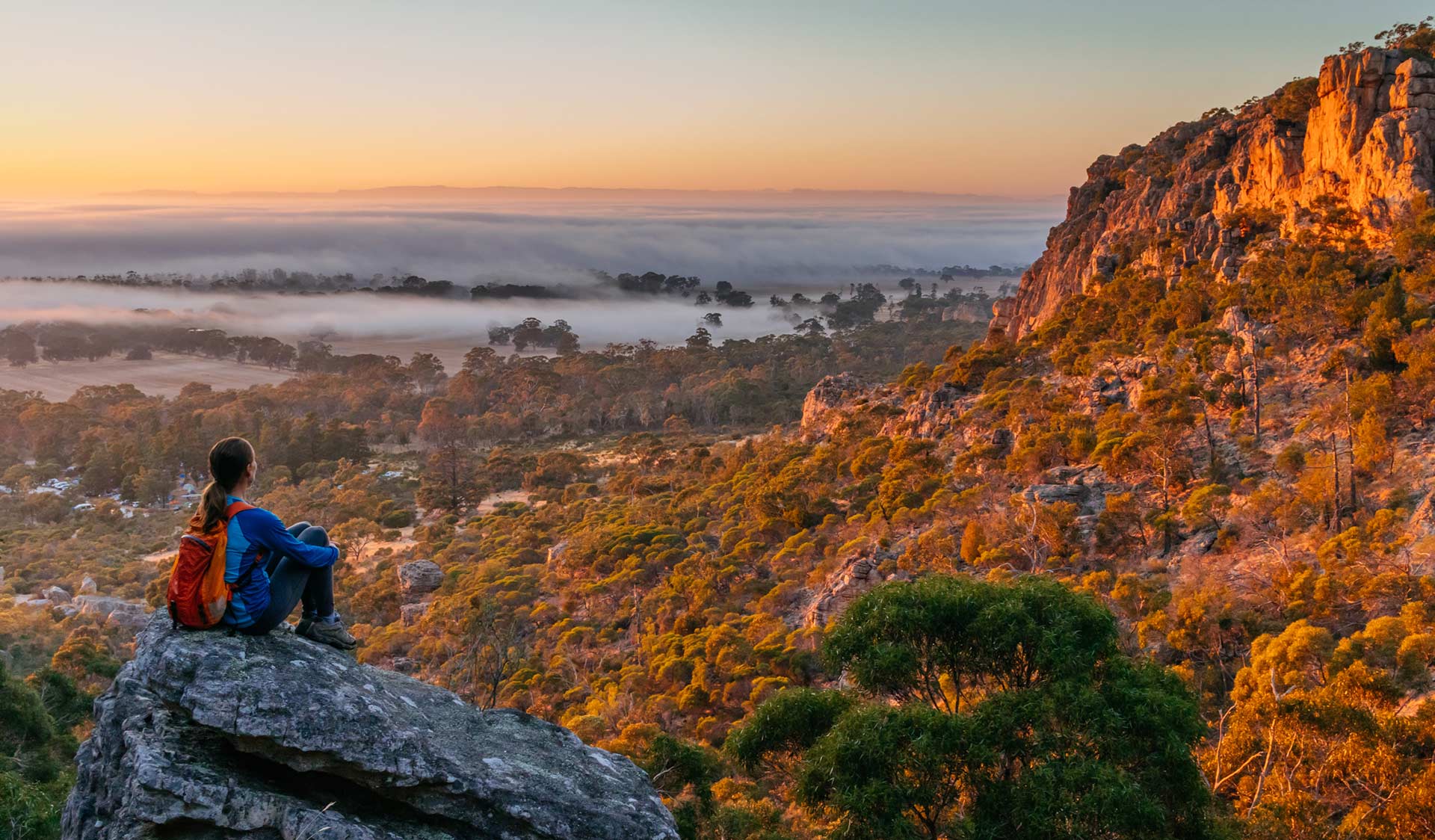 Mount Arapiles – known as Dyurrite – is a spectacular feature, rising sharply from the Wimmera plains to form part of the Mount Arapiles-Tooan State Park.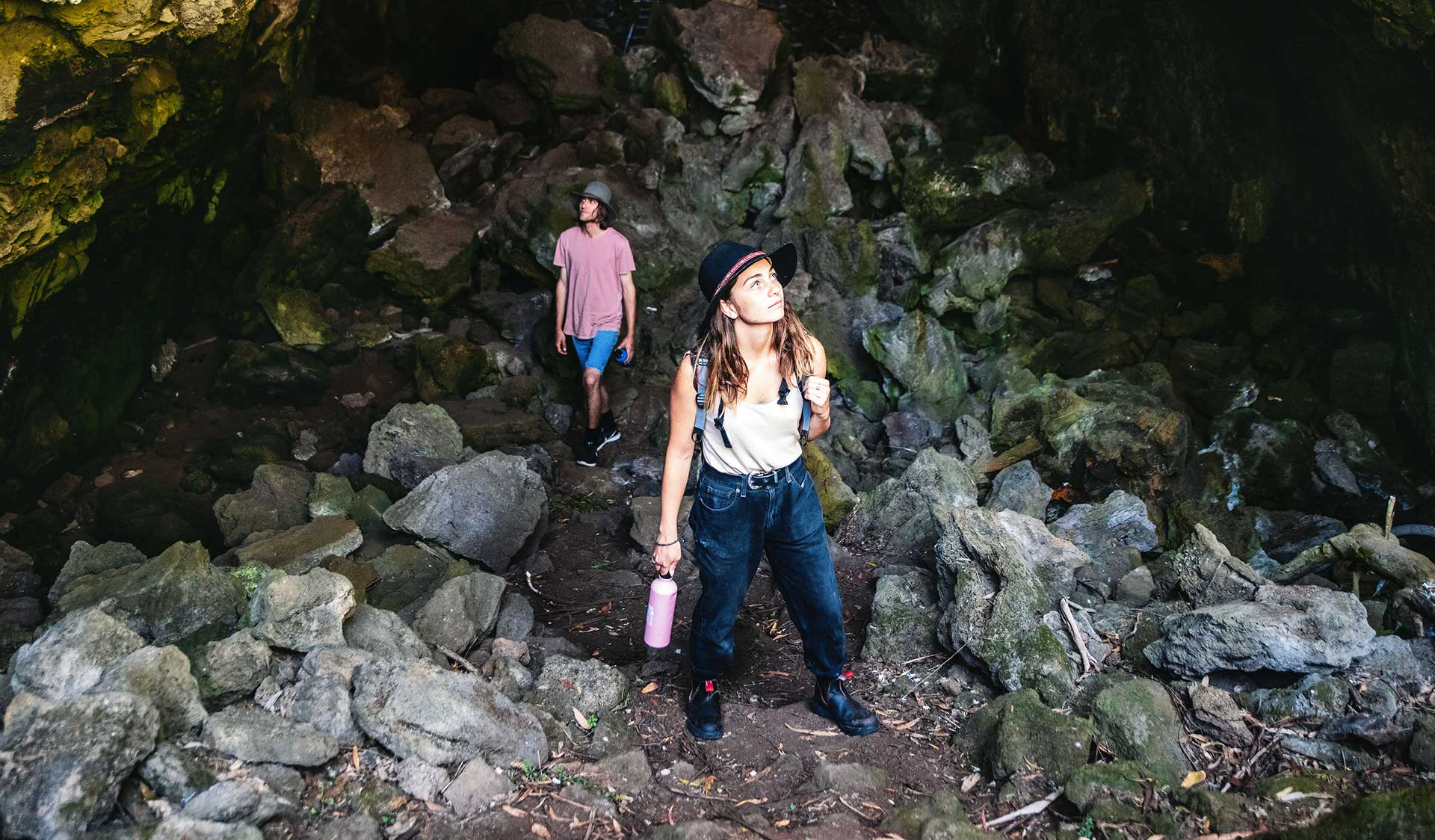 Budj Bim is a long dormant volcano. Budj Bim is the source of the Tyrendarra lava flow which extends over 50km to the southwest. It is central to the history of the Gunditjmara people.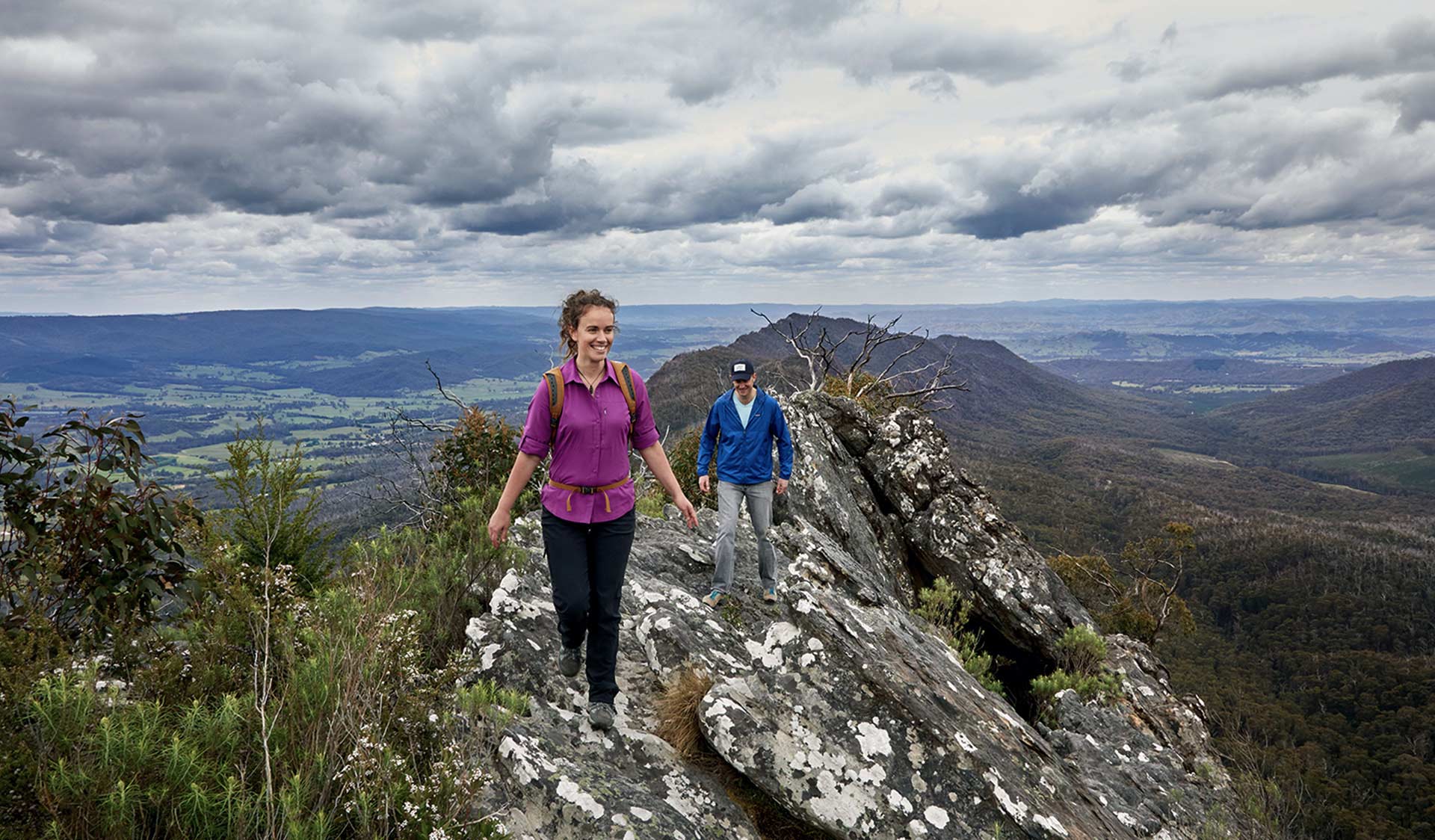 The Cathedral Range is a spectacular seven km ridge of sharply upturned sedimentary rock.