Explore
Troopers Creek Campground
Set amongst tall Eucalypts and heathy shrubland, Troopers Creek Campground offers spectacular views of the Mt Difficult escarpment.
Book now
Recently renovated, Troopers Creek offers tent and vehicle based camping, including sites for large hiking groups — it's the perfect base to explore the Mount Difficult escarpment and the Northern Grampians more broadly.
Spectacular in the late afternoon, the setting sun lights up the opposing rock wall above the campground making for an incredible photo opportunity. Well established gum trees shade the site and a variety of woodland birds frequent the site.
The campground features shared fireplaces with BBQ hotplates and picnic tables throughout. Make sure you bring your own firewood as firewood collection is prohibited in the national park. There are pit toilet facilities and there are two large group camping areas suitable for up to 16 people. All sites must be booked online in advance.
Troopers creek is just down the road from the Beehive Falls trailhead where trails to Briggs Bluff, Gar / Mount Difficult and Beehive Falls are all accessible, and is also next to the trailhead for section two of the Grampians Peaks Trail.
How to get there
Troopers Creek Campground
Troopers Creek Campground is in the northern Grampians off Roses Gap Road. Follow the road west from Roses Gap for 3.5kms and find the campground on your left.
When you're there
Download the Grampians National Park visitor guide to get the most out of your park visit.
Need to know
Troopers Creek Campground
Safety tips fro a great visit
Stay safe and get the most out of your park visit by preparing for natural hazards and other outdoor risks in Victoria's parks. You are responsible for your own safety and the safety of those in your care.
Accessibility
Visiting a park can be more of a challenge for people with disabilities, however in Victoria there are a wide range of facilities to help people of all abilities enjoy our wonderful parks around the state.
Bushfire awareness
Troopers Creek Campground in the Grampians National Park is in the Wimmera fire district. Bushfire safety is a personal responsibility. Anyone entering the park during the bushfire season needs to stay aware of forecast weather conditions. Check the Fire Danger Rating and for days of Total Fire Ban at emergency.vic.gov.au, on the Vic Emergency App or call the Vic Emergency Hotline 1800 226 226.
No fires may be lit on Total Fire Ban days. On Catastrophic Fire Danger Rating days this park will be closed for public safety. Closure signs will be erected but do not expect an official warning.
Change of Conditions
Nature being nature, sometimes conditions can change at short notice. It's a good idea to check this page ahead of your visit for any updates.
Grampians (Gariwerd) National Park Update 24.1.2023

Grampians (Gariwerd) National Park was impacted by heavy rainfall and flash flooding during spring and early summer 2022. Multiple roads and some visitor sites are temporarily closed for assessment and repair works. The movement of visitors in these parts of the National Park is restricted.

For more information, visit regionalroads.vic.gov.au and search 'Mt Victory Road Halls Gap', call 133 788.

Redman Road is now open. Further road works are taking place from Monday 23/1/23. Travel with caution.

Lodge Road is partly closed (Syphon Rd to Asses Ears Road and Rose

Creek Rd to Glenelg River Rd sections are closed).
Multiple other roads and tracks in the north end of Victoria Valley.

Mitchell Road is closed
Mt Difficult Road is open (4WD only)


**See latest road report for full road and track details at the bottom of this page.

Key Visitor Sites impacted by walking track closures





Mackenzie Falls: Access to the Eastern Rock Shelf (across the stepping-stones) at Mackenzie Falls is not open. Visitors can still access the walking track through to Fish Falls and Zumsteins.

The Silverband Falls temporary closure is still in place due to flood damage. Visitors can access Clematis Falls and the Venus Baths loop as alternative walks.

Current Campground closures due to closed roads


Kalymna Campground is closed


Grampians Peaks Trail sites impacted by closures



Griffin Trail Head is Four-Wheel Drive access only


For park information, visitors can contact 13 1963 or visit the Brambuk the National Park and Cultural Centre in Halls Gap.

Attachments: Grampians (Gariwerd) National Park Road Report 24.01.2023_V1 (183KB)
Similar experiences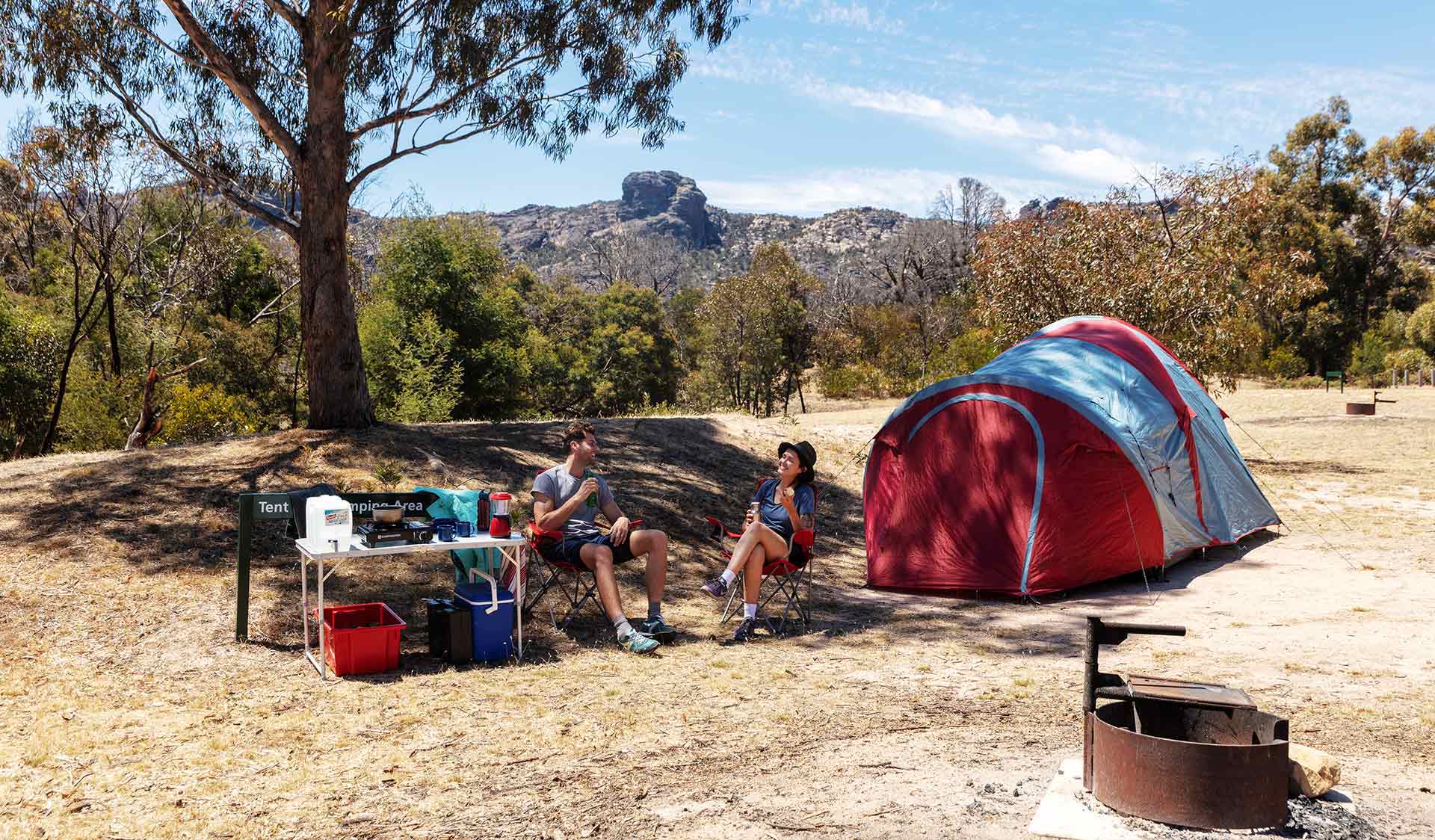 Stapylton Campground is one of the best places to stay when exploring the Northern Grampians. It is close to a great selection of day walks, Aboriginal rock shelters, picnic areas and day visitor sites.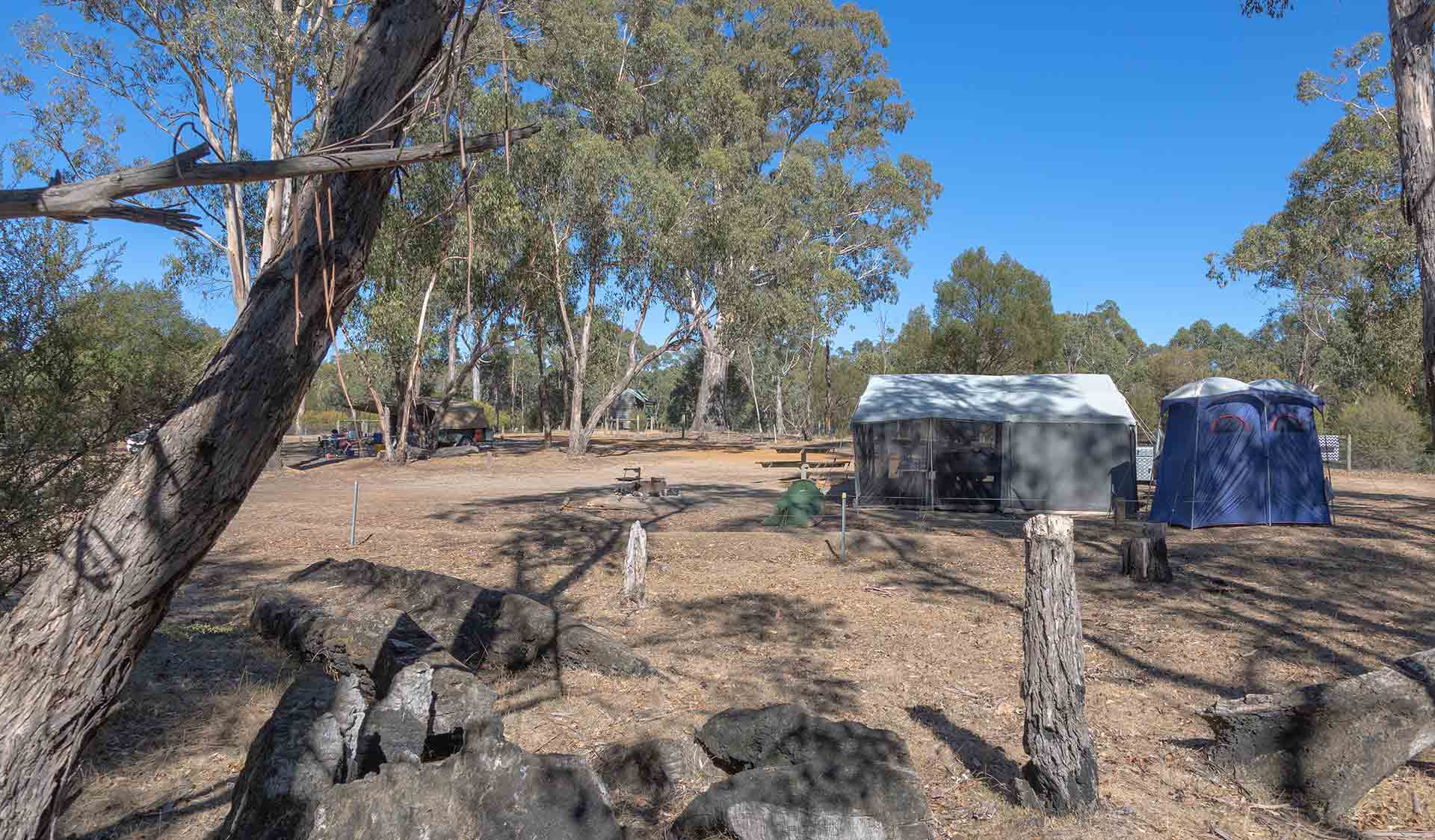 There are many locations for camping in the central region of the Grampians National Park including, Smiths Mill Campground, Borough Huts Campground, Boreang Campground and Jimmy Creek.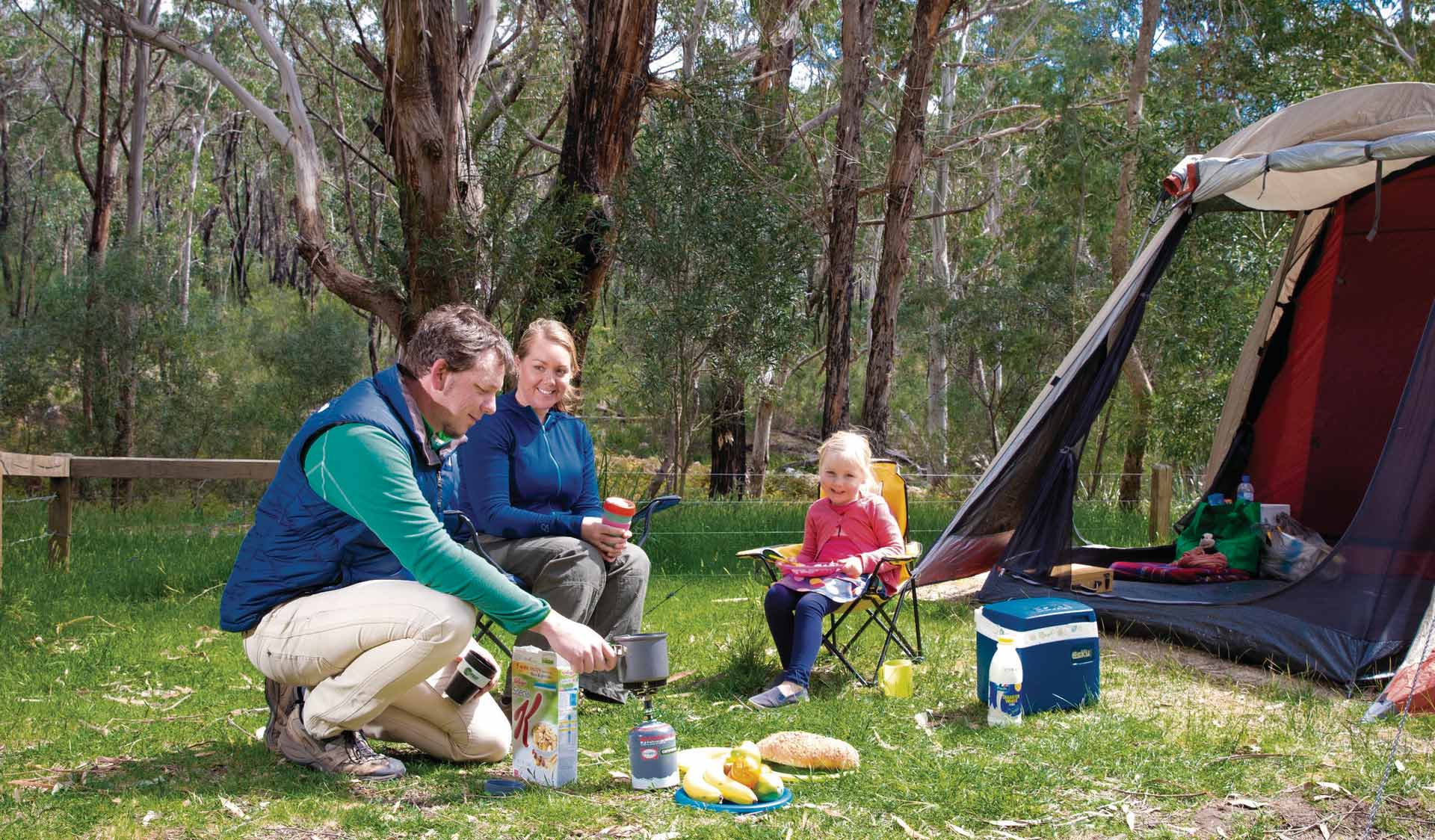 Borough Huts Campground is set in a tranquil forested area adjacent to Fyans Creek. It is close to Halls Gap, The Wonderland Range and a starting point for walks to Lake Bellfield and Mt Rosea.