The southern Grampians takes in the remote Victoria Range and the park's highest point, Mt William. Close to Dunkeld, Mt Sturgeon, the Piccaninny and spectacular Mt Abrupt are waiting to be conquered. This expansive area far from the crowds offers rugged hikes and short walks.
The southern Grampians is often overlooked by visitors who flock to the famous sights around Halls Gap further north. But if you prefer to experience epic landscapes away from the crowds and scenic drives along lonely mountain roads, then this is the place to come.

Dunkeld is the gateway to the southern Grampians and many visitors stay here. The town is close to three fantastic summit walks: Mount Abrupt, Mt Sturgeon and The Piccaninny.

Mt William, the highest point in the Grampians, is a short and scenic drive from Halls Gap - or a longer and even more scenic drive from Dunkeld.

If you're an experienced walker you'll enjoy the unique challenge of the southern Grampians' overnight hikes. Tackle the 40km Major Mitchell Plateau hike or the truly remote experience of the Fortress and Mt Thackeray hike.

The Grampians is a special place for nature lovers and the remote campgrounds that offer temporary accommodation to humans are also the permanent homes of native animals. You're pretty much guaranteed to see emus, kangaroos and wallabies if you stay the night. Encounters with wildlife and plants become even more pleasing against the spectacular mountain backdrops. .

Some of the most popular places in the Grampians are its waterfalls. In the southern region, Kalymna Falls and Burrong Falls are reached by fairly short walks and are spectacular after rain. Jardwadjali Falls is a pleasant stop on the way up to Billimina Shelter, a massive rock overhang with Aboriginal art.

Traditionally known as Gariwerd, this region is home to the largest number of significant and ancient Aboriginal rock art paintings and shelters in southern Australia. A visit to Brambuk – The National Park & Cultural Centre in Halls Gap will help you get the most of your trip to these rock shelters. You will also find general information about visiting the park.

How to get there
Southern Grampians
The Grampians National Park is located in Western Victoria, a three-hour (260km) drive from Melbourne and a five-hour (460km) drive from Adelaide. It is also a key destination on the internationally renowned Great Southern Touring Route. The southern Grampians is easily accessed from the villages of Halls Gap and Dunkeld and is a scenic day trip from the regional town of Hamilton.
When you're there
Download the Grampians National Park visitor guide or start your visit at Brambuk the National Park and Cultural Centre in Halls Gap. Here you will find the latest park information, maps and guidebooks.
The Grampians Road and Touring Map covers car touring and is an essential tool to help plan your route. There are two main drives in the southern Grampians. One loop starts in Halls Gap and takes in Mt William, Mirranatwa Gap, The Piccaninny and back to Halls Gap. Another, also starting in Halls Gap, includes some unsealed roads and takes in Paddy Castle, Billimina Shelter and Manja Shelter before returning to Halls Gap. The Grampians Iconic 4WD brochure details a popular easy-medium route.
Accessibility
A Trailrider all-terrain wheelchair and Sherpa Volunteers are now available for park visitors with limited mobility to explore the natural beauty of Grampians National Park. The Grampians has two TrailRiders available for visitors and both of these chairs are fitted with electric motors to assist operators on steeper sections of track. Passengers must wear a helmet.

The TrailRider all-terrain wheelchair and Volunteer Sherpa service is free of charge however please book a week in advance. To book the TrailRider please contact Brambuk – The National Park and Cultural Centre on (03) 8427 2058. To book a Volunteer Sherpa please contact the Volunteer Sherpa Coordinator on (03) 8427 3541 or volunteersherpa@parks.vic.gov.au
Nearby Events
No results
There are no results matching your criteria.
Need to know
Southern Grampians
Change of Conditions
Nature being nature, sometimes conditions can change at short notice. It's a good idea to check this page ahead of your visit for any updates.
Buandik Campground (Grampians National Park)

Buandik campground closed




Buandik Campground is closed until further notice due to road works on Harrops Track, Billywing Road and Red Rock Road.

Road closure: Mt Difficult Rd from Boroka Lookout.

Mt Difficult Rd from Boroka Lookout will be closed for works for the duration of this week.

Silverband Road partial closure for roadworks

Silverband Road will be closed for roadworks between Mt Rosea Carpark and Grampians Tourist Road on Monday the 18th of November 2019. There will be no access to Silverband Falls or Burma Track during this time. Mt Rosea Carpark will remain open.

Road report

Attached is the latest Grampians National Park road report.

Take care driving as recent rain and high winds will have brought trees and debris down onto roads.
Similar experiences
The Cathedral Range is a spectacular seven km ridge of sharply upturned sedimentary rock.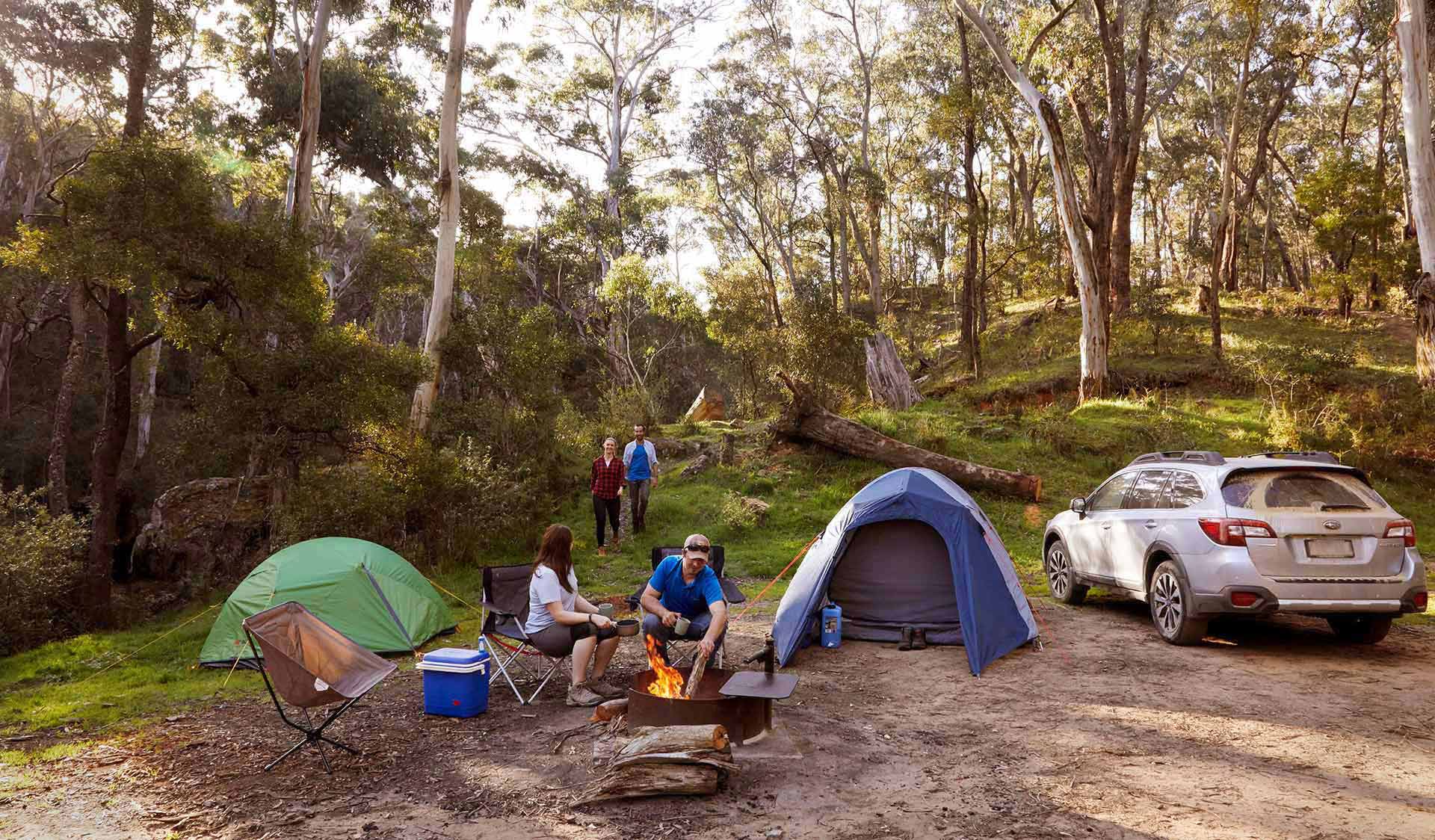 The Lerderderg River has carved a deep and picturesque gorge through this rugged park located within easy reach of Melbourne, Bacchus Marsh and Ballarat. Picnic at Shaws Lake or O'Briens Crossing, follow an old water race and hike part of the Great Dividing Trail, or simply stroll along the river from Mackenzies Flat.