Explore
Jimmy Creek Campground
Jimmy Creek Campground sits in the surrounds of native bushland, adjacent to the gentle-flowing Wannon River. Set up your caravan or pitch a tent as friendly kangaroos watch on and get ready to explore the best of the Grampians.
Book now
Located halfway between Halls Gap and Dunkeld, Jimmy Creek Campground is perfect for exploring the southern and eastern Grampians.
Follow the Teddy Bear Gap Loop Walk from camp and meander through tall manna gum and black wattle forest before reaching a rocky outcrop with views over the Serra Range. At dusk and dawn, enjoy the company of kangaroos and wallabies as they visit Jimmy Creek Campground at dusk and dawn to feed.
Jimmy Creek Campground contains 13 campsites suitable for tent-based camping, 4 drive-in sites suitable for caravans and campervans, and 4 drive-in sites suitable for camper-trailers, caravans and campervans. Each site at Jimmy Creek Campground accommodates a maximum of 6 people and all campsites are unpowered.
The campground is 2WD accessible and amenities include shared pit-toilets and a cold water shower. There are shared fireplaces with barbecue hot plates and communal picnic tables throughout the campground. Bring your own firewood with you — firewood collection in the park is prohibited.
How to get there
Jimmy Creek Campground
Jimmy Creek Campground is located halfway between Halls Gap and Dunkeld, along Grampians Road. The easiest way to access Jimmy Creek Campground from Melbourne is by following the Western Freeway from Melbourne to Ararat. At Ararat, turn onto the Pyrenees Highway and follow signs towards the Grampians National Park.
When you're there
Jimmy Creek Campground is located next to a trailhead of the Grampians Peaks Trail, and is a great base to explore the Southern and Eastern Grampians. Download the Grampians National Park Visitor Guide to get the most out of your park visit.
Need to know
Jimmy Creek Campground
Safety tips for a great visit
Stay safe and get the most out of your park visit by preparing for natural hazards and other outdoor risks in Victoria's parks. You are responsible for your own safety and the safety of those in your care.
Accessibility
Visiting a park can be more of a challenge for people with disabilities, however in Victoria there are a wide range of facilities to help people of all abilities enjoy our wonderful parks around the state.
Bushfire awareness
Jimmy Creek Campground in the Grampians National Park is in the South West fire district. Bushfire safety is a personal responsibility. Anyone entering the park during the bushfire season needs to stay aware of forecast weather conditions. Check the Fire Danger Rating and for days of Total Fire Ban at emergency.vic.gov.au, on the Vic Emergency App or call the Vic Emergency Hotline 1800 226 226.
No fires may be lit on Total Fire Ban days. On Catastrophic Fire Danger Rating days this park will be closed for public safety. Closure signs will be erected but do not expect an official warning.
Change of Conditions
Nature being nature, sometimes conditions can change at short notice. It's a good idea to check this page ahead of your visit for any updates.
Grampians (Gariwerd) National Park Update 03.02.2023

Grampians (Gariwerd) National Park was impacted by heavy rainfall and flash flooding during spring and early summer 2022. Multiple roads and some visitor sites are temporarily closed for assessment and repair works. The movement of visitors in these parts of the National Park is restricted.

Regional Roads Closure - Mt Victory Road.

From Monday 6 February, Regional Roads Victoria crews will complete the final seal on the road and finishing works. Works are expected to take up to six weeks and traffic will run under shuttle flow with traffic management in place. There will be speed restrictions and delays are expected. For more information, call 133 788, email

westernprojects@roads.vic.gov.au

or visit

Mt Victory Road west of Halls Gap | Regional Roads Victoria

Lodge Road is partly closed (section from Syphon Rd to Asses Ears Road).

Mitchell Road is closed.
Mount Difficult Road is open (4WD only).

These are still closed due to flood damage. They will gradually reopen after repair works and final assessments.

**For updates, please see the latest road report for full road and track details at the bottom of this page.

Key Visitor Sites impacted by walking track closures





Mackenzie Falls: Access to the Eastern Rock Shelf (across the stepping-stones) at Mackenzie Falls is not open. Visitors can still access the walking track through to Fish Falls and Zumsteins.

Cranages Lookout is currently not open. For visitors the nearby Broken Falls and Bluff Lookout provide alternative waterfall views.

The Silverband Falls temporary closure is still in place due to flood damage. Visitors can access Clematis Falls and the Venus Baths loop as alternative walks.

Current Campground closures due to closed roads


Kalymna Campground is closed.


Grampians Peaks Trail sites impacted by closures



Griffin Trail Head is Four-Wheel Drive access only.


For park information, visitors can contact 13 1963 or visit the Brambuk the National Park and Cultural Centre in Halls Gap.

Attachments: Grampians (Gariwerd) National Park Road Report 03.02.2023_V1 (183KB)
Similar experiences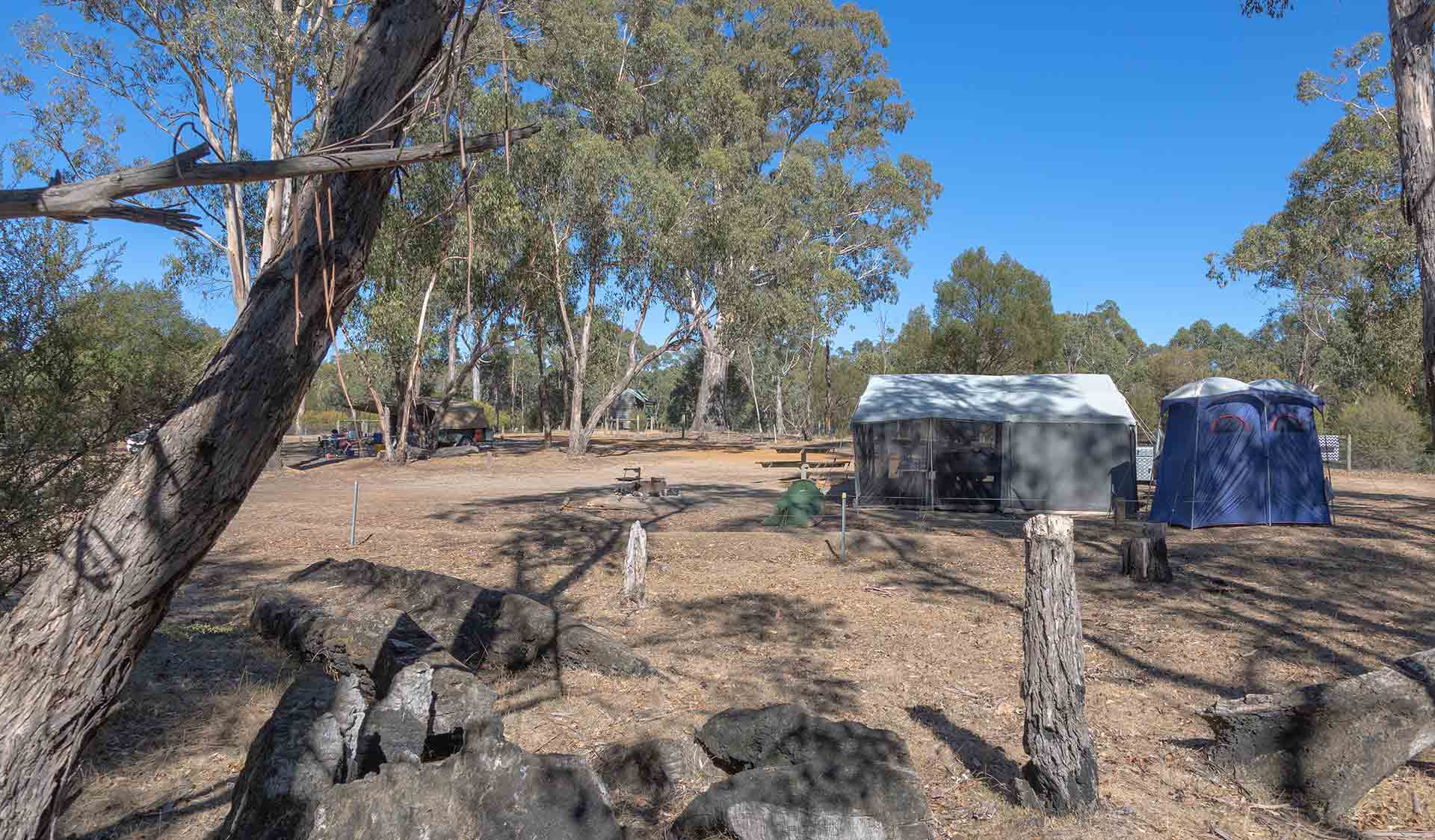 There are many locations for camping in the central region of the Grampians National Park including, Smiths Mill Campground, Borough Huts Campground, Boreang Campground and Jimmy Creek.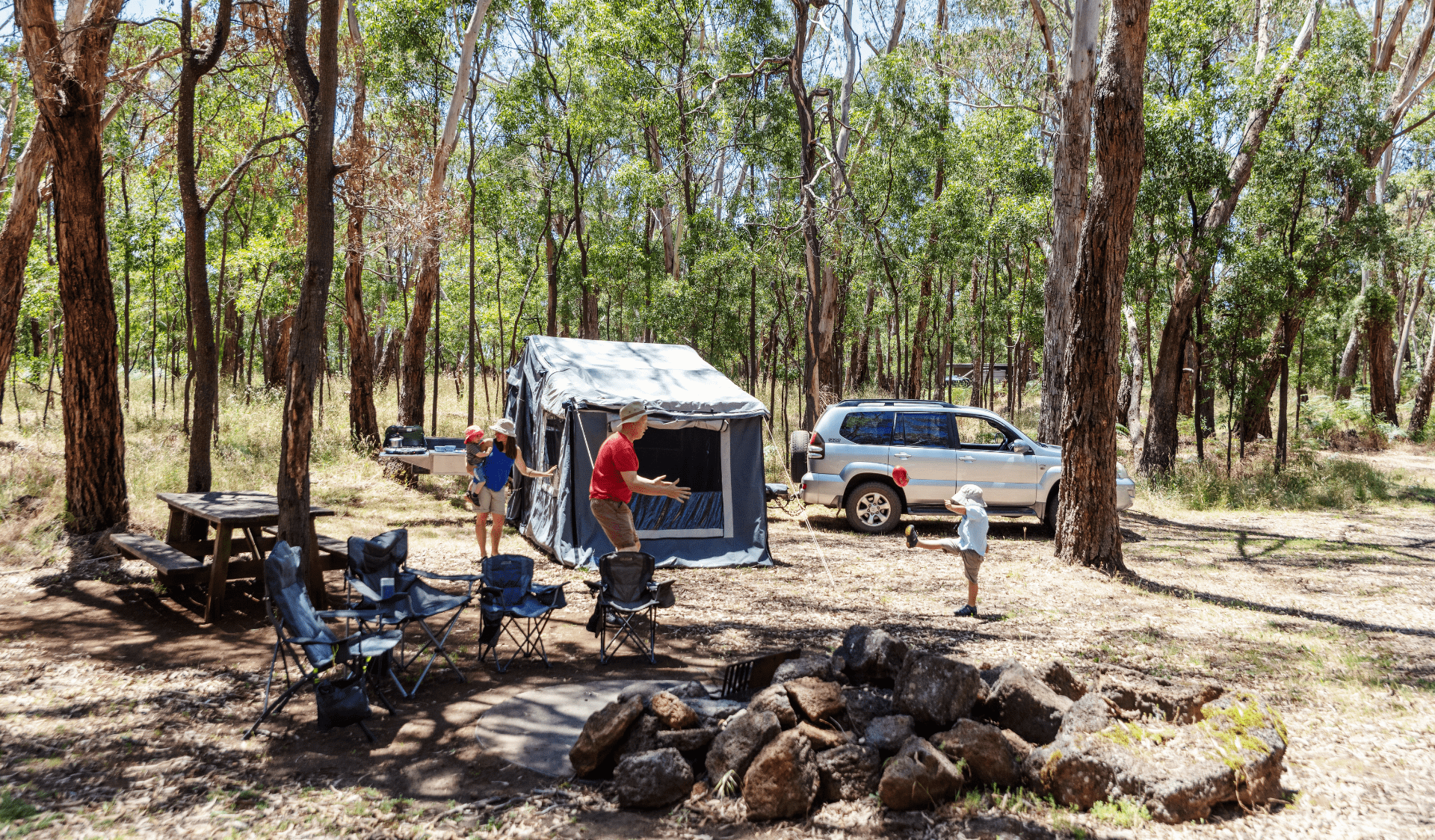 Budj Bim Campground is nestled among forested rocky hollows and ridges formed by ancient lava flows. Camp within walking distance of Lake Surprise, a crater lake with several short trails. Keep your eyes peeled for koalas and kangaroos.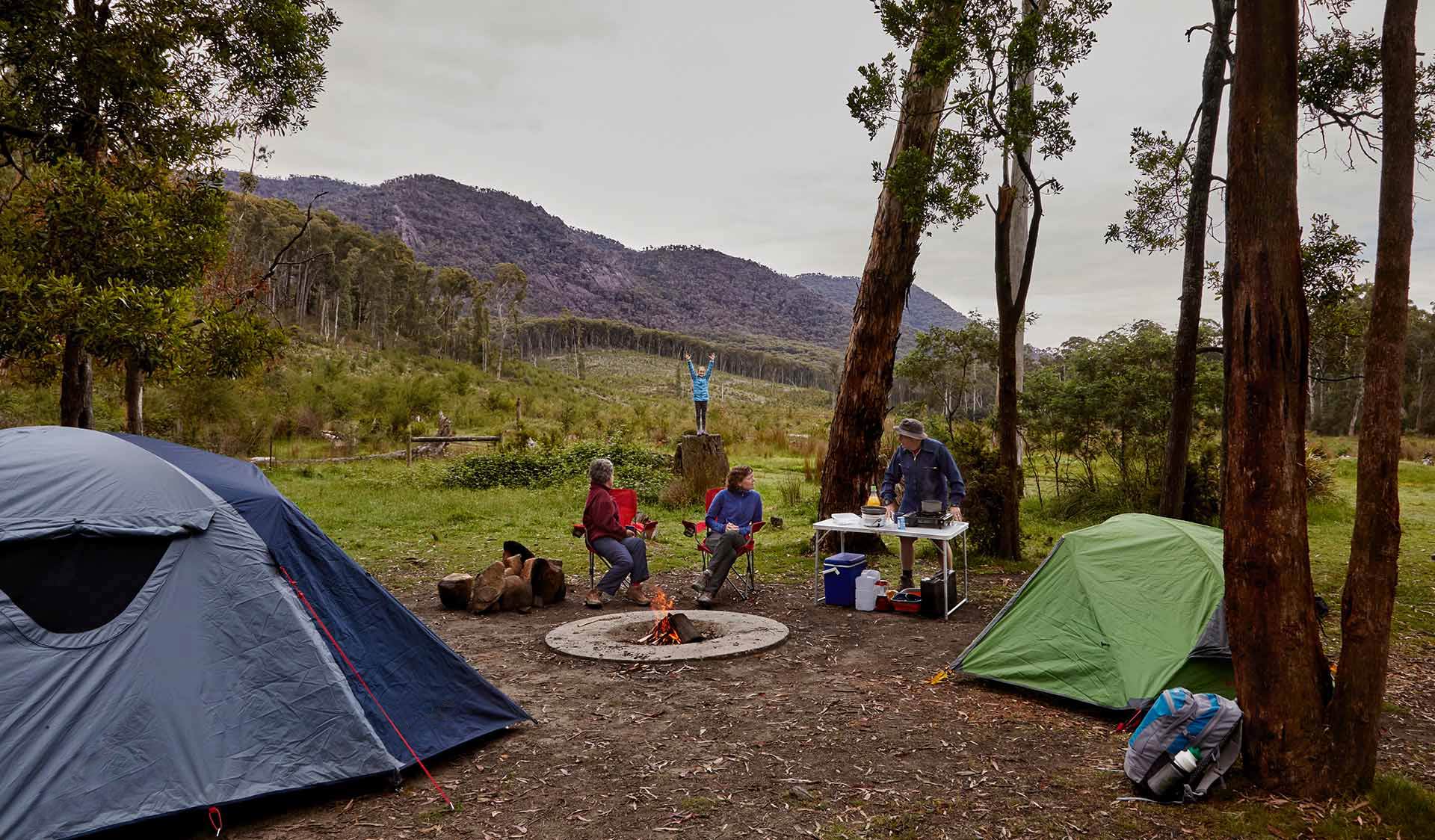 The camping area is located at the start of Lowerson Track off Little River Road just before it crosses the river. This shady campground is located among tall trees on the banks of Little River.