Explore
First Wannon Hiker Camp-Major Mitchell Plateau
First Wannon Hike-in Camping Area is a small bush camp situated in a saddle at the headwaters of the First Wannon Creek. This site is for overnight hikers traversing the Major Mitchell Plateau. Surrounded by stunted eucalypts and sub-alpine vegetation, it provides shelter from the changeable Plateau weather.
Book now
Located 1000m above sea level, far from civilisation or roads, you will share this campground with the occasional Peregrine Falcon, Black Footed Swamp Wallaby or other small marsupial. There are sweeping views of the Mt William and Serra Ranges stretching right across the plateau. Keep an eye out for the beautiful Banksia saxicola plants that flower during autumn.

First Wannon Hiker Camp can accommodate a maximum of 16 people in one designated area. A camping permit is required for each individual and is bookable online. A Trip Intention Form or Group Activity Statement must be lodged with Brambuk the National Park and Cultural Centre at least two weeks prior to undertaking this overnight hike.

One drop toilet is provided. However it is infrequently serviced. Campers must be self-sufficient, prepared for severe weather and remote area walking and should adopt a minimal impact approach. No camp fires are permitted - small fuel stoves only.
Things to do
Mount William or Duwul is the highest peak in the Grampians National Park (Gariwerd). This trailhead provides access to the challenging Mount William walk where you can obtain 360 degree views of the mountains and surrounding pastoral lands reward walkers for their efforts.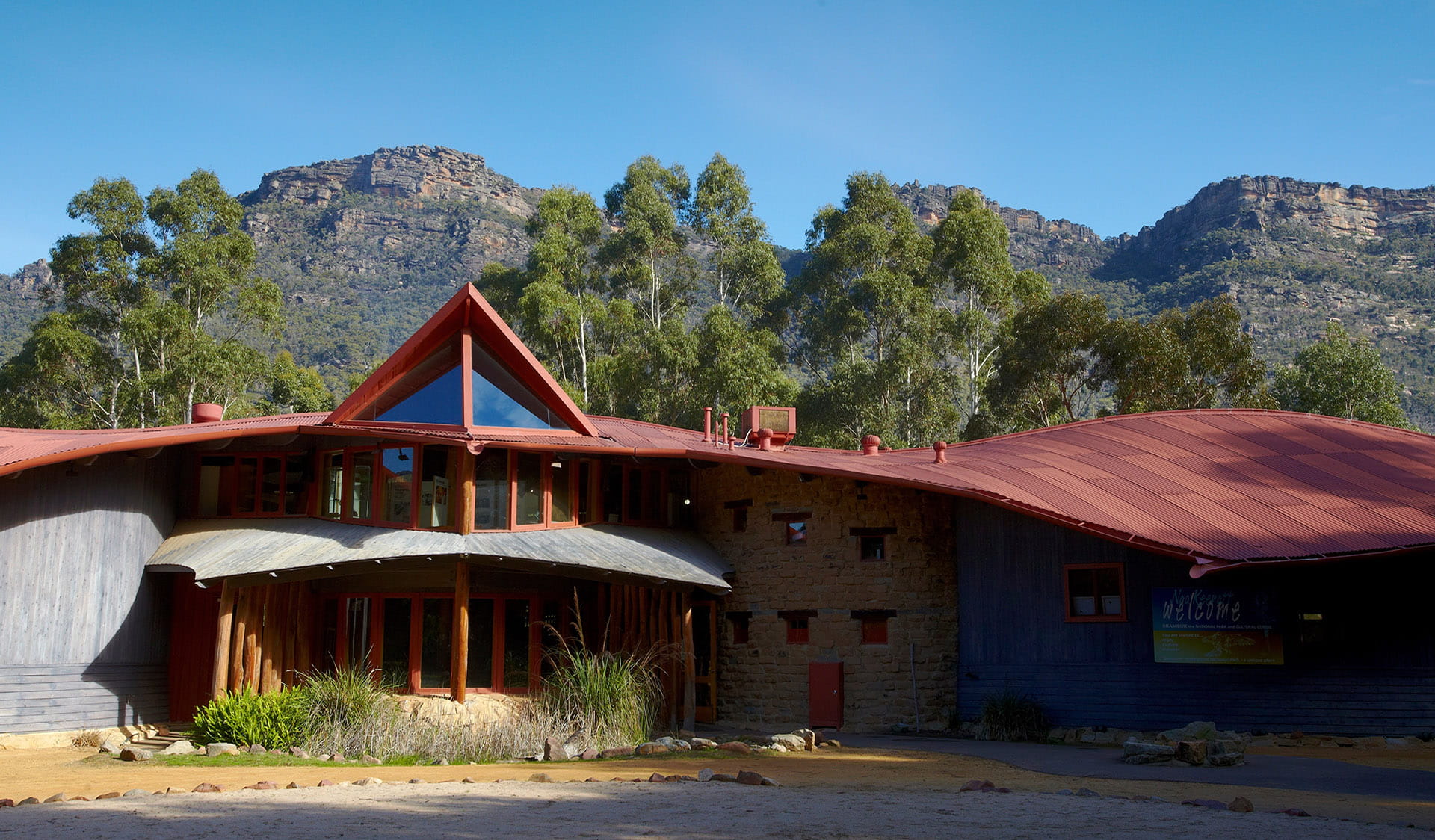 Brambuk The National Park and Cultural Centre in Halls Gap began with the building of the Brambuk Cultural Centre in 1989 to acknowledge, protect and share the cultures of the Jadawadjali and Djab Wurrung Peoples.
How to get there
First Wannon Hiker Camp-Major Mitchell Plateau
First Wannon is a hike-in camping area, so you'll need to leave your car somewhere. The best access points are via Sheep Hills Carpark (12.7 km walk away), Mt. William Carpark (6.8 km), or Jimmy Creek Campground (12 km).
When you're there
Download the Grampians National Park visitor guide and the Overnight Hiking Trip Intention Form before you go.
Need to know
First Wannon Hiker Camp-Major Mitchell Plateau
Safety tips for a great visit
Stay safe and get the most out of your park visit by preparing for natural hazards and other outdoor risks in Victoria's parks. You are responsible for your own safety and the safety of those in your care.
Accessibility
Visiting a park can be more of a challenge for people with disabilities, however in Victoria there are a wide range of facilities to help people of all abilities enjoy our wonderful parks around the state.
Bushfire awareness
First Wannon Hike-in Campground in the Grampians National Park is in the South West fire district. Bushfire safety is a personal responsibility. Anyone entering the park during the bushfire season needs to stay aware of forecast weather conditions. Check the Fire Danger Rating and for days of Total Fire Ban at emergency.vic.gov.au, on the Vic Emergency App or call the Vic Emergency Hotline 1800 226 226.
No fires may be lit on Total Fire Ban days. On Catastrophic Fire Danger Rating days this park will be closed for public safety. Closure signs will be erected but do not expect an official warning.
Change of Conditions
Nature being nature, sometimes conditions can change at short notice. It's a good idea to check this page ahead of your visit for any updates.
Grampians (Gariwerd) National Park Update 31.03.2023

Grampians (Gariwerd) National Park was impacted by heavy rainfall and flash flooding during spring and early summer 2022. Multiple roads and some visitor sites are temporarily closed for assessment, repair works and upgrades. The movement of visitors in these parts of the National Park is restricted.

Red Rock Road and Mitchell Road closed.
Lodge Road is partly closed (section from Syphon Rd to Asses Ears Road).

Regional Roads – Mt Victory Road Update

With works to complete the final seal and finishing work at Mt Victory Road underway, the road is operating under shuttle flow with traffic management in place. The work is scheduled to be completed by the end of March 2023. Please plan your journey and follow the directions on all on-site signage. We thank the communities of Halls Gap, Wartook and surrounding areas for their continued patience while we carry out these vital works. For more information, call 133 788, email

westernprojects@roads.vic.gov.au

or visit

Mt Victory Road west of Halls Gap | Regional Roads Victoria

Seasonal road closures are in place due to flood damage. They have remained in place since November 2022. Seasonal roads will gradually reopen after repair works and final assessments are completed.

Please see the latest road report attachment for full road and track details at the bottom of this

page.

Key Visitor Sites Closures

The northern viewing platform at Boroka Lookout is temporarily closed for upgrades. Visitors can still access the southern viewing platform.

The large rock shelf area, opposite the base of the MacKenzie Falls is closed. Recent investigations have revealed a significant rock fall risk from the cliff above the area.

Views of MacKenzie Falls at the base, are from the walking track only. Due to limited viewing, the track may be crowded, especially over weekends and Easter. For visitor safety, please stay on the walking track and to avoid crowds visit early in the morning or later in the afternoon. Alternately, the Falls can be viewed from above, by taking the less strenuous MacKenzie Falls Lookout Walk. Further improvements are planned as part of the

MacKenzie Falls Revitalisation project

The Silverband Falls closure is in place due to flood damage. Visitors can access Clematis Falls and the Venus Baths loop as alternative walks.

Current Campground closures due to closed roads




Kalymna Campground is closed.

Grampians Peaks Trail sites impacted by closures



Griffin Trail Head is Four-Wheel Drive access only.


For park information, visitors can contact 13 1963 or visit the Brambuk the National Park and Cultural Centre in Halls Gap.

Attachments: Grampians (Gariwerd) NP Road Report 31.03.2023 (182KB)

Grampians (Gariwerd) National Park - Planned Burns Autumn 2023

Forest Fire Management Victoria (FFMV) will be commencing the Autumn Planned burn program in Grampians (Gariwerd) National Park from late March to early May 2023, weather permitting.

This year there are a number of planned burns scheduled to occur across the National Park. Visitor areas such as the Grampians Peak Tail (GPT) and some campgrounds will be affected.

To enable FFMV staff to safely operate in the burn area and to provide protection of park visitors, closures will be in place on some roads, walking tracks and campgrounds during ignition, until the burn area is declared safe. This may be for one day or multiple days at a time.

For more detail on how to stay informed - Please refer to the attachment below.

Attachments: GNP_GARIWERD_ALL_AREA_INFORMATION_SHEET_2023 - Planned Burns (349KB)
Similar experiences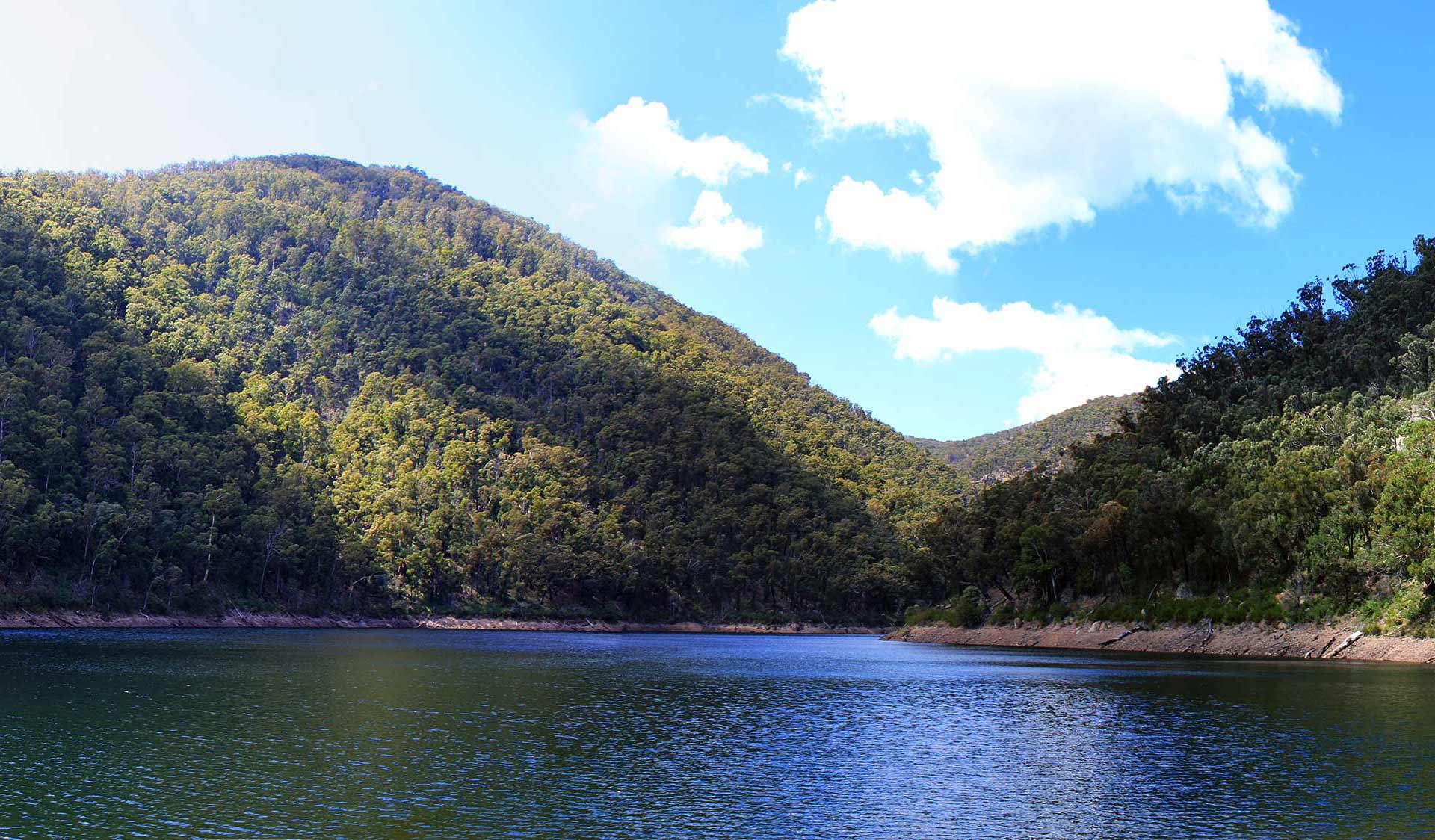 Tali Karng is a hidden jewel nestled deep in the mountains of Gippsland, fed by snowmelt waters of the Wellington Plains. Accessible only by foot, it is known as the 'hidden lake'.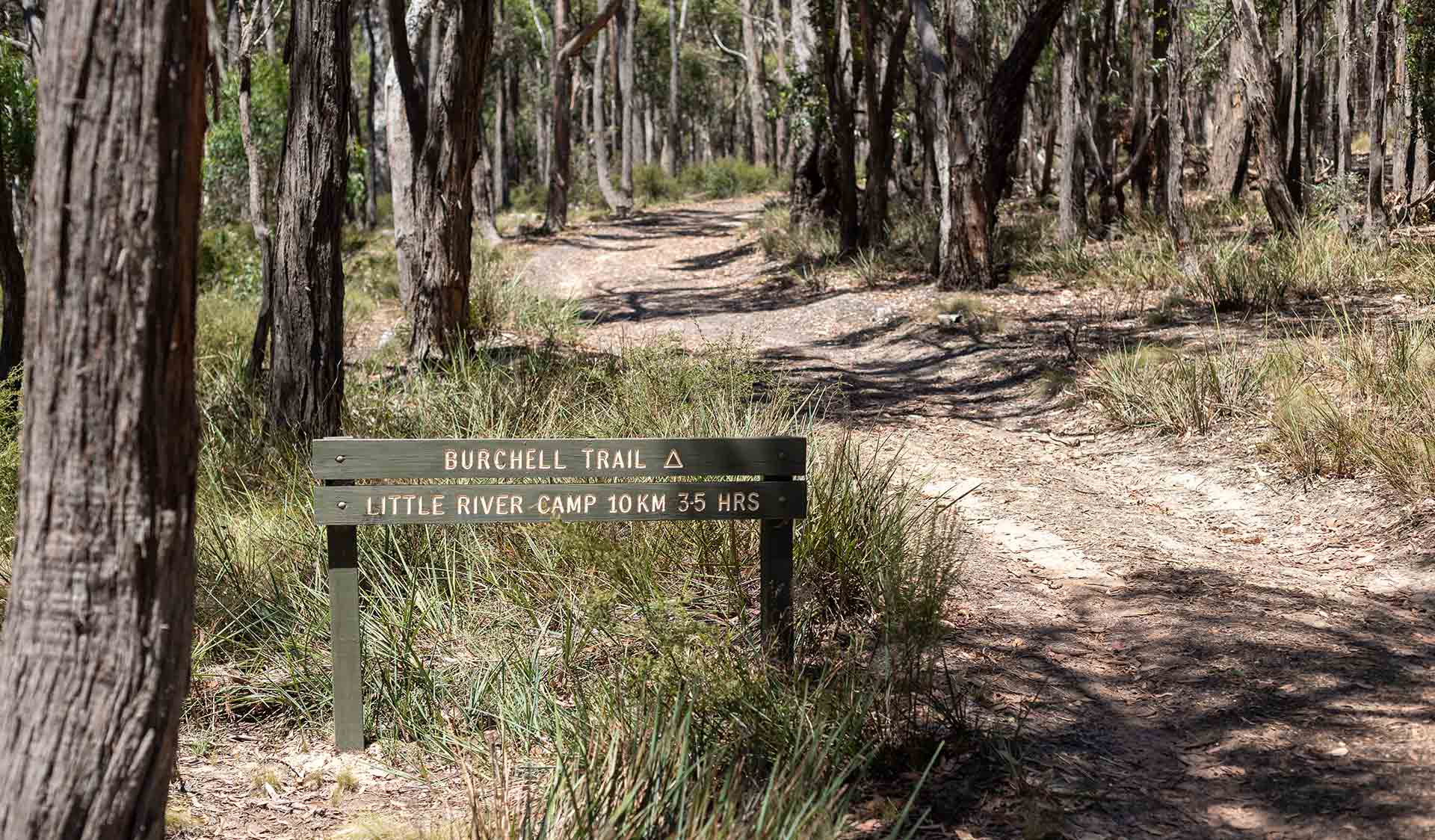 Enjoy three days walking through Victoria's richest wildflower habitat with spectacular views across Wadawurrung Country.