Explore
Borough Huts Campground
A short drive from Halls Gap and perfect for large groups, set up camp in the tranquillity of Borough Huts Campground. Hear the soothing sound of Fyans Creek running in the background and cool off at Lake Bellfield in the warmer months.
Book now
The peaceful location of Borough Huts Campground was once a small township where tradesman working on the build of Lake Bellfield called home. Now, the wide and open spaces of the campground make for perfect opportunities to explore the central Grampians.
The central location is perfect for exploring the Wonderland Range, with Lake Bellfield only a short walk away. On warm days, the lake is perfect for swimming, canoeing or kayaking.
For a more challenging walk, the climb to the top of Mount Rosea also begins from here. The trail meanders through messmate and healthy woodlands before opening on to views over the Serra Range and the rugged landscapes of the Grampians. This trail also forms part of the greater Grampians Peaks Trail.
Advanced bookings and payments are required year-round.
How to get there
Borough Huts Campground
Borough Huts Campground sits approximately 10km south of Halls Gap, along the Grampians Road. To reach the campground from Melbourne, follow the Western Freeway to Ararat. From here, travel along the Ararat-Halls Gap Road to the township of Halls Gap and finally turn onto Grampians Road to reach Borough Huts Campground.
When you're there
Borough Huts Campground contains 30 campsites suitable for tents only and 5 drive-in sites suitable for camper trailers, caravans and campervans. Each campsite accommodates a maximum of 6 people. It is advised visitors bring their own drinking water as only seasonal rain water is available on site, which is not recommend for drinking.

Download the Grampians National Park visitor guide to get the most out of your park visit.
Need to know
Borough Huts Campground
Safety tips for a great visit
Stay safe and get the most out of your park visit by preparing for natural hazards and other outdoor risks in Victoria's parks. You are responsible for your own safety and the safety of those in your care.
Accessibility
Visiting a park can be more of a challenge for people with disabilities, however in Victoria there are a wide range of facilities to help people of all abilities enjoy our wonderful parks around the state.
Bushfire awareness
Borough Huts Campground in the Grampians National Park is in the Wimmera fire district. Bushfire safety is a personal responsibility. Anyone entering the park during the bushfire season needs to stay aware of forecast weather conditions. Check the Fire Danger Rating and for days of Total Fire Ban at emergency.vic.gov.au, on the Vic Emergency App or call the Vic Emergency Hotline 1800 226 226.
No fires may be lit on Total Fire Ban days. On Catastrophic Fire Danger Rating days this park will be closed for public safety. Closure signs will be erected but do not expect an official warning.
Change of Conditions
Nature being nature, sometimes conditions can change at short notice. It's a good idea to check this page ahead of your visit for any updates.
Grampians (Gariwerd) National Park Update 03.02.2023

Grampians (Gariwerd) National Park was impacted by heavy rainfall and flash flooding during spring and early summer 2022. Multiple roads and some visitor sites are temporarily closed for assessment and repair works. The movement of visitors in these parts of the National Park is restricted.

Regional Roads Closure - Mt Victory Road.

From Monday 6 February, Regional Roads Victoria crews will complete the final seal on the road and finishing works. Works are expected to take up to six weeks and traffic will run under shuttle flow with traffic management in place. There will be speed restrictions and delays are expected. For more information, call 133 788, email

westernprojects@roads.vic.gov.au

or visit

Mt Victory Road west of Halls Gap | Regional Roads Victoria

Lodge Road is partly closed (section from Syphon Rd to Asses Ears Road).

Mitchell Road is closed.
Mount Difficult Road is open (4WD only).

These are still closed due to flood damage. They will gradually reopen after repair works and final assessments.

**For updates, please see the latest road report for full road and track details at the bottom of this page.

Key Visitor Sites impacted by walking track closures





Mackenzie Falls: Access to the Eastern Rock Shelf (across the stepping-stones) at Mackenzie Falls is not open. Visitors can still access the walking track through to Fish Falls and Zumsteins.

Cranages Lookout is currently not open. For visitors the nearby Broken Falls and Bluff Lookout provide alternative waterfall views.

The Silverband Falls temporary closure is still in place due to flood damage. Visitors can access Clematis Falls and the Venus Baths loop as alternative walks.

Current Campground closures due to closed roads


Kalymna Campground is closed.


Grampians Peaks Trail sites impacted by closures



Griffin Trail Head is Four-Wheel Drive access only.


For park information, visitors can contact 13 1963 or visit the Brambuk the National Park and Cultural Centre in Halls Gap.

Attachments: Grampians (Gariwerd) National Park Road Report 03.02.2023_V1 (183KB)
Similar experiences
Buandik Campground is located in the Western Grampians at the base of the Victoria Range. The campground is set amongst open woodland beside Cultivation Creek and is close to the start of walks to Billimina and Manja rock art shelters and Buandik Falls.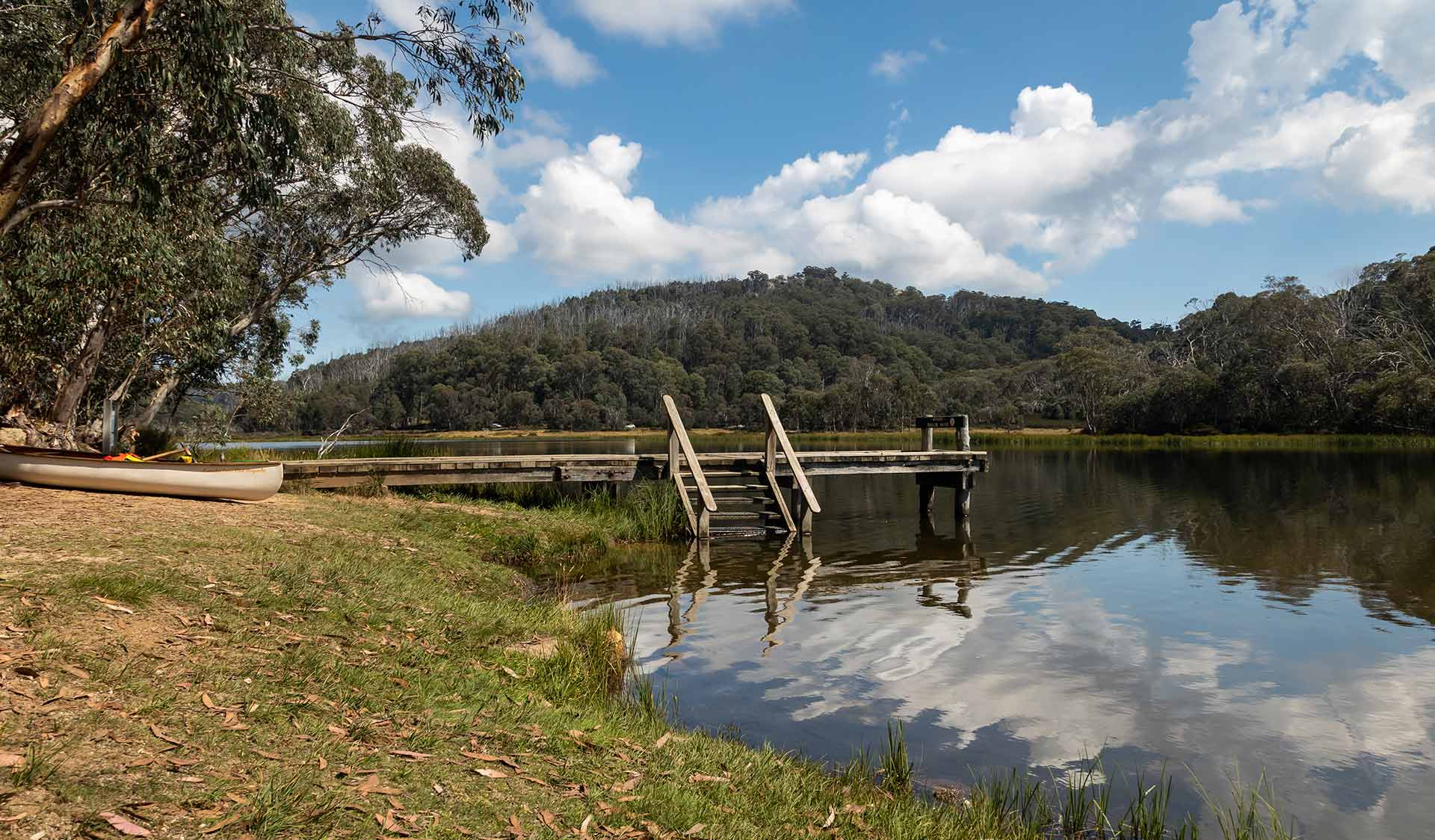 Discover magnificent waterfalls and remote alpine landscapes while camping within beautiful Snow Gum woodlands beside Lake Catani in Mount Buffalo National Park.